Today I'm publishing a completely rewritten version of this post, because I recently learned something about Zwift's Breakaway Burrito powerup: it's worse than we thought.
A Brief Burrito Bio
The Breakaway Burrito, more than any other powerup in Zwift, has a rather sordid past.
It was part of Zwift in early beta days, but was removed before Zwift came out of beta in October 2015. Then in June 2019, it came back. Zwift was embracing esports, and the Burrito, it was thought, could be an interesting offensive weapon. (Importantly, it was and still is an event-only powerup which would only be available if an event was specifically configured to use it.)
More than a year later, the Burrito was modified once more. Now, instead of it "making you undraftable for 10 seconds", as Zwift originally described it, it would turn off the draft effect for all riders within a 2.5-meter radius.
From August 2020 until this week, Zwifters generally understood the Burrito to work this way: if you deployed it in a group, riders within 2.5 meters of yourself lost any draft benefit they were experiencing. But you still got to draft off of those around you.
Or did you?
This week, rumors began to circulate that the Burrito doesn't actually work quite like we think. Namely, when you deploy it, it disables any draft benefit you are receiving as well.
This was confirmed by Zwift just yesterday, and in fact is being shared with all racers participating in the 2023 UCI Cycling Esports World Championships today, because there are a lot of Burritos being handed out in those races!
The burrito was already the most hated powerup in the peloton. This revelation just makes it more so. I predict a pile of binned burritos in future races.
Still learning? Read our "Guide to Powerups in Zwift" >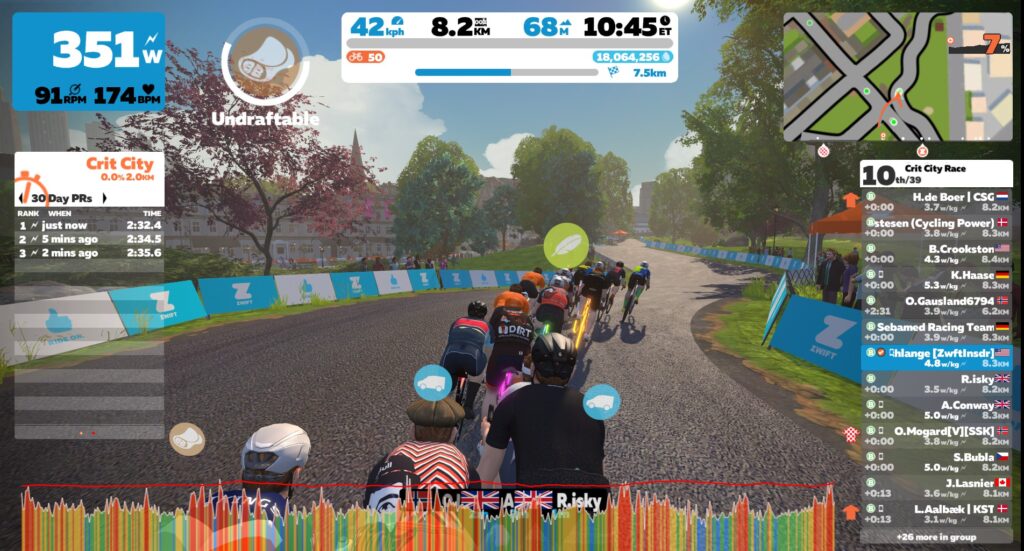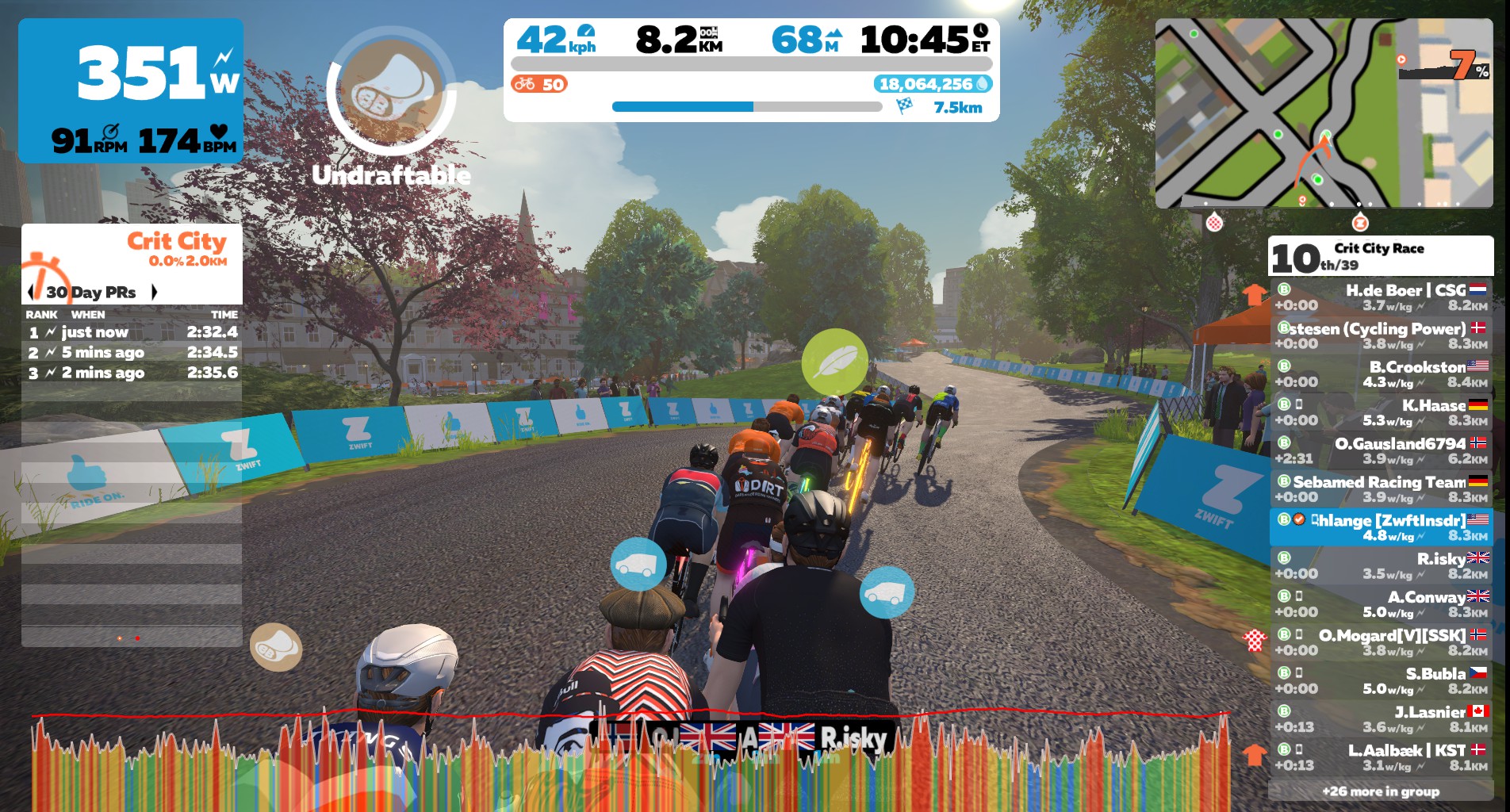 The Breakaway Burrito: How It Works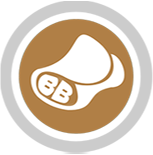 As the name lightly suggests, the Breakaway Burrito is the only powerup that affects those around you. All the other powerups directly affect the speed of your own avatar by making you more aero, lighter, etc… but the Burrito is felt by you and anyone nearby.
When the Burrito powerup is activated, it turns off all drafting within 2.5 meters of yourself. This includes your own drafting, meaning you and nearby riders lose the benefit of the draft. This powerup lasts for 10 seconds.
Where should it be used? When you're attacking off the front, and want to make it hard for others to follow. That's basically the only place where the Breakaway Burrito makes sense.
How It's Misused
The most obvious misuse of the Burrito would be if you're riding solo. Using it in this scenario is the same as throwing it away, since there is no one nearby whose draft you can disable.
But there are other ways the Burrito can be used poorly – ways which can mess up your race much more than a solo deployment would!
Suicide by Burrito
One common mistake we've seen repeatedly happens when you are sitting toward the middle or back of the pack and deploy the Burrito on a difficult section. Remember, this disables the draft for all riders within 2.5m, including riders ahead of you and yourself. This can easily cause a gap to form 1-2 bikes ahead of you, while the stronger riders near the front of the group are still enjoying a draft and ride away from your draftless pack!
This is how riders get dropped by their own Burritos.
The midpack Burrito drop is probably the most common use of the burrito, but only because many Zwifters don't understand that the burrito turns off the draft benefit for you as well.
You have to understand that triggering your burrito midpack means you'll have to work harder just to hang with the group. If you don't, you and others may just watch the front of the group ride away and you'll be left with nothing but your draftless, cursing compatriots.
Friendly Fire
It's important to remember that the Burrito hurts everyone around you – and that includes yourself and your teammates. Don't be "that guy" who activates a Burrito next to a struggling team member!
I had this happen in the ZRL Season 2 playoffs. "B. Owens" was riding for a separate DIRT team, so technically not on my ZRL team – but we DIRT generally try to help each other out. He activated the Burrito during the first and fastest sprint of the race, as the strongest riders in the pack were pushing off the front. It caused a gap to open, and I had to burn a match to avoid getting dropped. Note: this is a good example of "Suicide by Burrito" as well. Watch it below – I've cued the video to just a few seconds before the Burrito is dropped:
If you're in a Cat & Mouse (Handicap) race and still riding with just your category, deploying the Burrito is seen as bad form, since it hurts the team you're working with.
The same feelings may apply if you're in a small group working together, perhaps in a breakaway. Deploying a Burrito in this situation signals that you're not interested in working with the other riders in your group.
Burrito On the Front
Sometimes riders move to the very front of the pack in order to deploy their Burrito. But this is just a waste of energy.
If you are pushing extra watts in the wind at the front of your group just so you can activate your Burrito, rethink your strategy. Chances are it's smarter to:
Attack hard with the Burrito, forcing others to chase without being able to sit in your slipstream, or
Don't use the Burrito – instead, sit in the draft to conserve energy
The Burrito Leadout
Using the Burrito makes sense when attacking solo off the front, and that's where most sensible Burrito usage happens.
But there's a more advanced use case perfectly suited to team racing. Here's the 3-step process, which really needs Discord comms if you're going to coordinate it:
Heading into a finishing (or even intermediate) sprint, the Burrito holder moves to the front of the pack, possibly even pushing a little extra so they're a bike length or two ahead.
The Burrito holder's teammate then jumps from within the pack, slingshotting around the Burrito holder as the Burrito holder activates their powerup.
Now the teammate is off the front, and everyone behind is gapped and receiving zero draft. The Burrito holder's job now is to keep pushing, removing the draft from the chasers while staying behind his sprinter.
This was executed perfectly in a ZRL race by my team captain Antoine, who gleefully exclaimed, "I burritoed them!" as teammate and eventual race winner Arjen sprinted away. Watch it below:
Will You Be Eating That?
There's a good reason why Zwift added the ability to dump a powerup around the same time they added the Burrito. This is surely the most commonly trashed powerup, because smart racers know it is only useful in very specific circumstances and can be dangerous to deploy otherwise.
Sitting mid-pack and don't want to make yourself work harder or risk creating a gap? Perhaps you've got riders you're working with nearby? Binning the Burrito may very well be your best choice.
Questions or Comments?
Share below!