The latest Zwift update is now available on all platforms: Mac, PC, Android, iOS, and AppleTV.
Not sure if your Zwift install is up-to-date? Here's how to check >
This update includes new levels for runners, a raft of HoloReplay improvements, and a new Scotland map we don't get to ride quite yet. (Of course, there's also a pile of bug fixes.) Let's dig into the details…
Scotland!

The new Scotland world, created to host the 2023 UCI Esports World Championships, is included in this update… but we can't ride/run it yet.
There are 5 new badges added to the achievement page, presumably for the 5 new Scotland routes: Rolling Highlands, City and the Sgurr, Glasgow Crit Circuit, Loch Loop, and The Muckle Yin.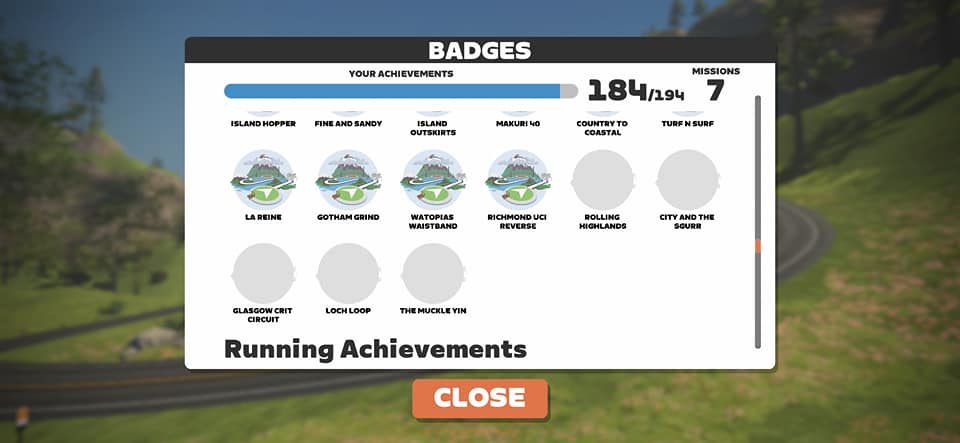 This will be an event-only world for now, and the first events held on it will be Tour de Zwift stage 8 on February 3-5. Additional events will be held in the days following the TdZ stage, so watch for more to come!
New Levels for Runners
Runners were previously capped at level 21, but today's update increases that to level 30. We've added the new unlocks to our Zwift Run Basics: XP Points, Levels, and Unlocks page, and here's what they look like: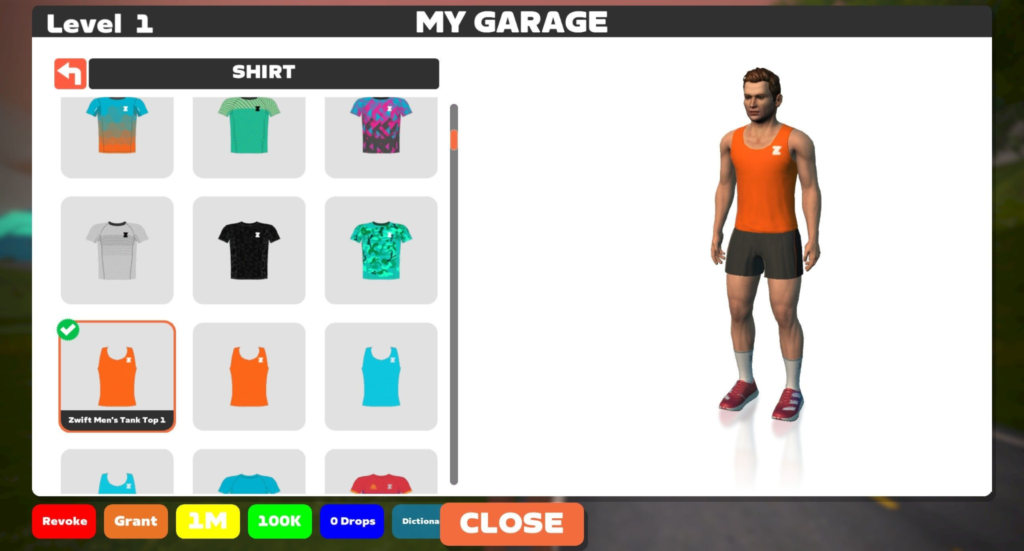 Runners… Accelerate!
Like Zwift did when adding cycling levels 51-60, if runners have earned run XP above level 21, their leveling up will be accelerated by 2x to make use of the XP they've already earned. Read more about how this acceleration works >
HoloReplay Expansion and Improvements
Zwift's new HoloReplay feature is getting a big expansion in this update! Previously it only replayed your efforts on in-game leaderboard segments (sprints, KQOMs, and orange jersey routes). But with today's update, HoloReplays are now being recorded and spawned for all in-game routes!
That means any route you ride moving forward will record to Zwift's servers, and you can spawn a HoloReplay the next time you ride that route. As ever, you can set your HoloReplays to show your PR effort, last effort, or both.
HoloReplays will be recorded from all non-rubberbanded activities, and will only spawn in free rides (including RoboPacer rides).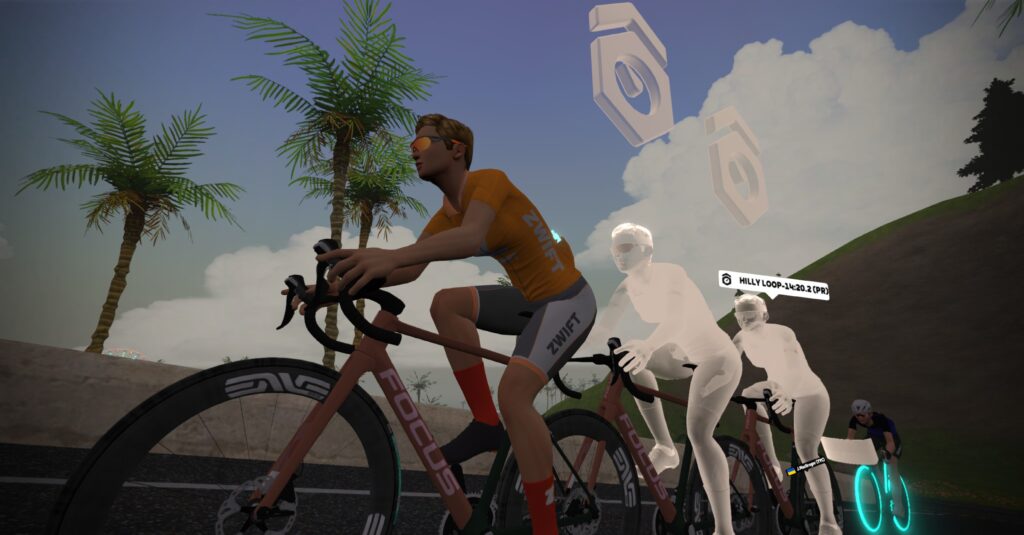 Two Additional HoloReplay Improvements
Several new elements were added to the HUD to help Zwifters identify information about their HoloReplays, including a gate at the start and finish arch of segments, icons on the minimap when a HoloReplay will spawn, and iconography in the segment times list displaying which times will spawn a HoloReplay.
HoloReplays are now more courteous, waiting for you at the beginning of the segment.
More Fixes and Tweaks
A few more fixes were noted in this release:
The 2021 Zwift Academy Tri TT helmet should now appear correctly for Zwifters on PC and Android
Fixed some bugs caused by late joining events.
Fixed a bug that sometimes caused Trainer Difficulty to revert to the max setting
Fixed an issue that would cause HoloReplays to keep waiting for the Zwifter at the start of a segment when the option to turn them off was selected. They've learned manners now and will kindly leave when asked.
Fixed a bug where Build Me Up Lite workout information wasn't displaying in the Workout Details screen
Minor audio fix to the RideOn to only play one sound
Minor audio fix for removing the 'Close the Gap' notification sound
PC & Mac: Improved navigation using the tab key on the signup screen for PC / Mac devices
PC: There is a new minimum mandatory version of the launcher app: v1.1.5 for Windows users
Android: Menu button is better aligned on the screen.
See notes on this update release in the Zwift forum >
Known Bugs Introduced In this Update
This update has some big bugs, and we're hoping Zwift will get them squished very soon. Here's a rundown of what we've seen so far:
ERG mode is broken for some PC users (see workaround here) (See forum thread >)
SIM mode (gradient simulation) isn't working for some (probably related to ERG PC issue above)

– some riders are saying resistance is backward, increasing on downhills, and decreasing on uphills

Workout view in Companion app is broken (but only for custom workouts?)
Drops counter is behaving strangely (See forum thread >)
Distance counter is behaving strangely (a less common issue than the others above)
Broken routes: events which begin in either of the two Yumezi-based start pens in Makuri Islands are routing incorrectly. Free riding appears to work properly for these routes. (Zwift is working on a fix, anticipated to land in the next few days.) Also, the Ocean Lava Cliffside Loop appears to be routing incorrectly, even for free riding.
Questions or Comments?
If you spotted any other changes or bugs in the update, please comment below!