First launched in 2019, Tour de Zwift has become the biggest annual tour on the platform – a celebration of discovery across all Zwift worlds.
This year's tour has just been announced. Beginning January 10, it consists of eight stages, and each stage has multiple route options for cyclists.
So grab a friend and join the biggest party of the year! Here's everything riders need to know about this year's TdZ.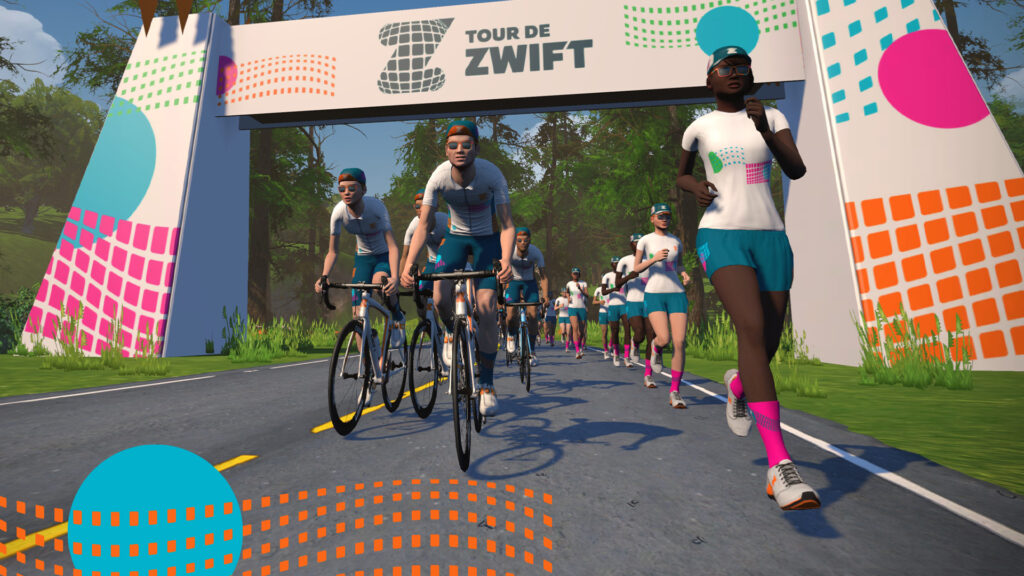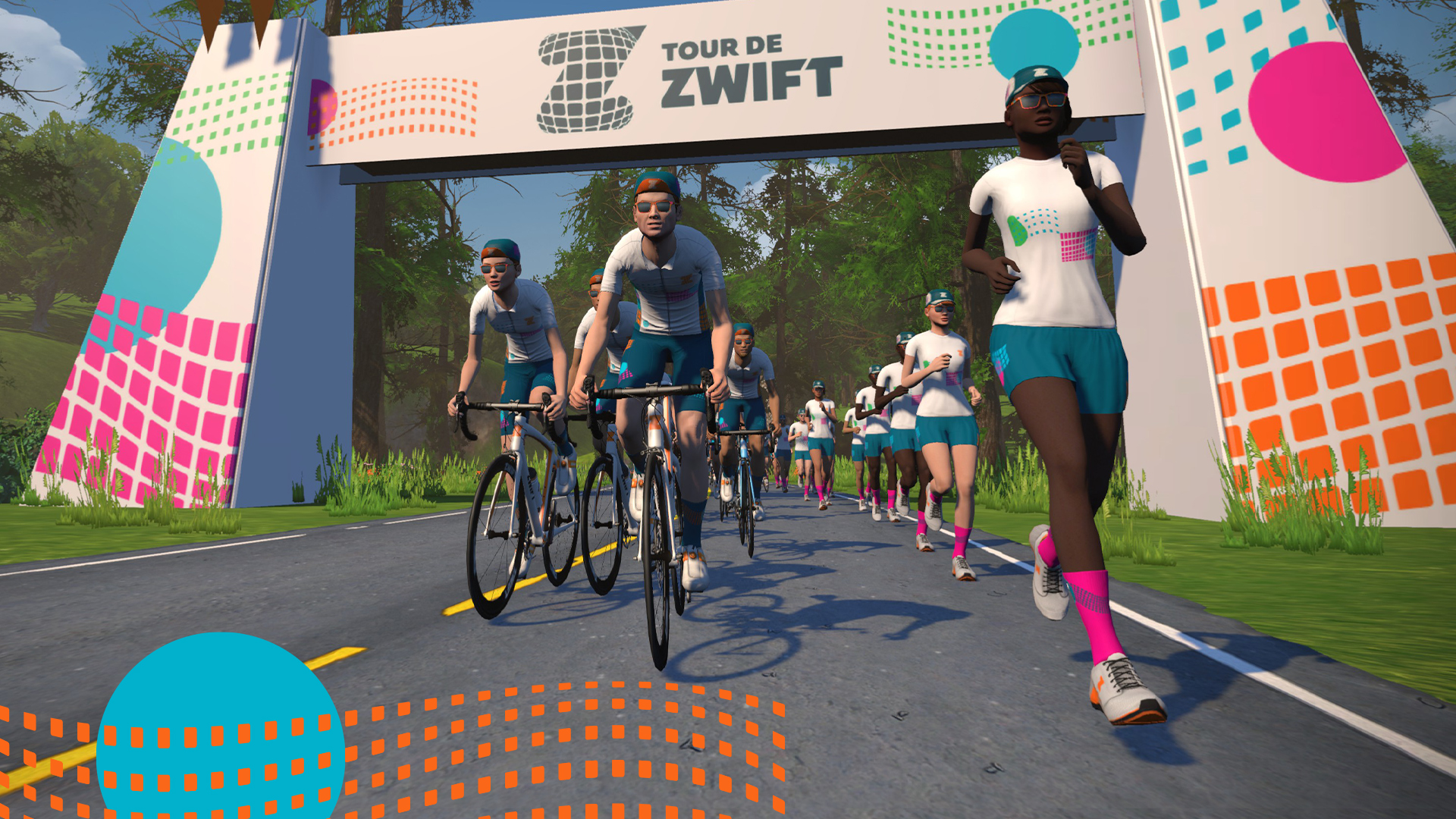 Ride Categories
TdZ events are group rides, not official races*. The ride category you join determines which route you will ride:
A: Long Ride
B: Standard Ride
C: Short Ride
D: Women-Only Ride (uses the Standard route)
*Some riders will race the stages, while others will treat them social rides. Events do not count for ranking points on ZwiftPower, but everyone is free to go as easy or push as hard as they'd like. Just have fun!
Stage Schedule and Route Details
Stage 1 (Jan 10-13): Flat is Fast
Stage 2 (Jan 14-16): Mountain Madness
Stage 3 (Jan 17-20): Round and Round
Stage 4 (Jan 21-23): Let's Get Dirty
Stage 5 (Jan 24-27): Urban Delight
Stage 6 (Jan 28-30): Go Long
Stage 7 (Jan 31-Feb 3): Escalator
This stage is noteworthy in that it utilizes a new route for the standard ride: "Castle to Castle" in Makuri Islands. This route does not yet exist in game, but we assume it will be released in Zwift's January update. Our sources in ZwiftHQ tell us this route is 13.9 miles/22.4km long, with 458.3'/139.7m of elevation gain.
Stage 8 (Feb 4-6): Big City Champs
Another noteworthy stage, because it's the first time Zwifters will have the opportunity to ride the very same course the world's best will be racing on February 26, 2022 for the UCI Cycling Esports World Championships!
Make-Up Week: Feb 7-13
If you missed any stages, they will all be available to ride during the make-up week.
Registration
Registration for TdZ is now open online and in game, closing February 12.
Warmup Events
New to Zwift, or group rides? Jump into one of the warmup events scheduled for January 3-9. These will be mild 20-minute workouts which walk you through the basics of Tour de Zwift, answering common questions like what ride categories mean, what are tour dates, what will I unlock, etc.
Unlocks
Riders will unlock items progressively as they complete TdZ stages:
Sunglasses: 25%*
Socks: 50%
Cap: 75%
Kit: 100%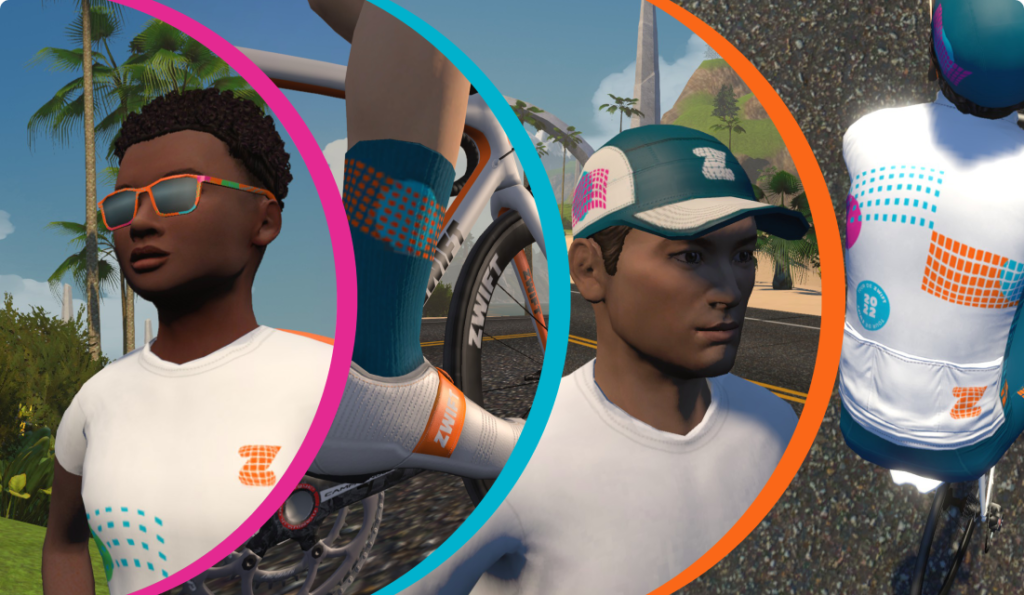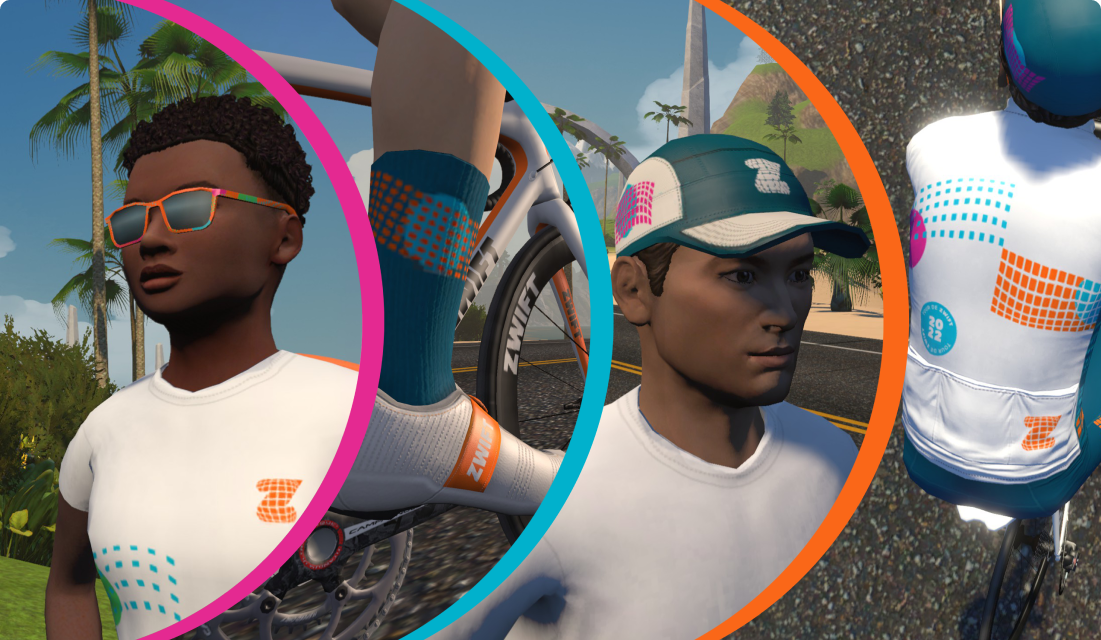 *Note: the same sunglasses are unlocked for both riders and runners. If you are planning to do both the rides and the runs, you will only unlock the sunglasses once.
Questions or Comments?
Share below!