Today the Union Cycliste Internationale (UCI) has confirmed that Zwift will host the 2022 UCI Cycling Esports World Championships on February 26, 2022.
The races will take place on Zwift's New York map over 2.5 laps of the Knickerbocker route and broadcast to a worldwide audience. Of course, there's prize money on the line, plus the opportunity to wear the coveted virtual and real-life UCI Cycling Esports Rainbow Jersey!
But perhaps the most exciting news is a qualification pathway for Zwift community racers to take part in the big race. David Lappartient, UCI President, says it is, "exciting to reveal a new opportunity for emerging cycling esports stars, enabling them to compete with household names from the UCI WorldTour peloton." Let's dig into the details.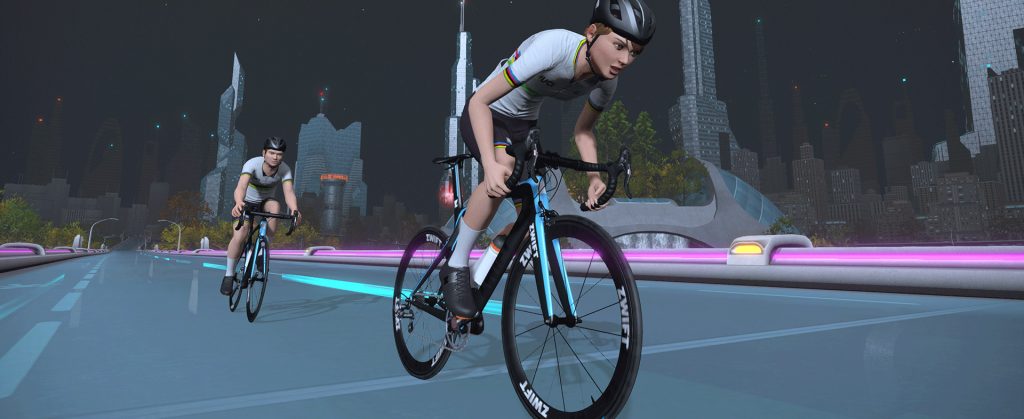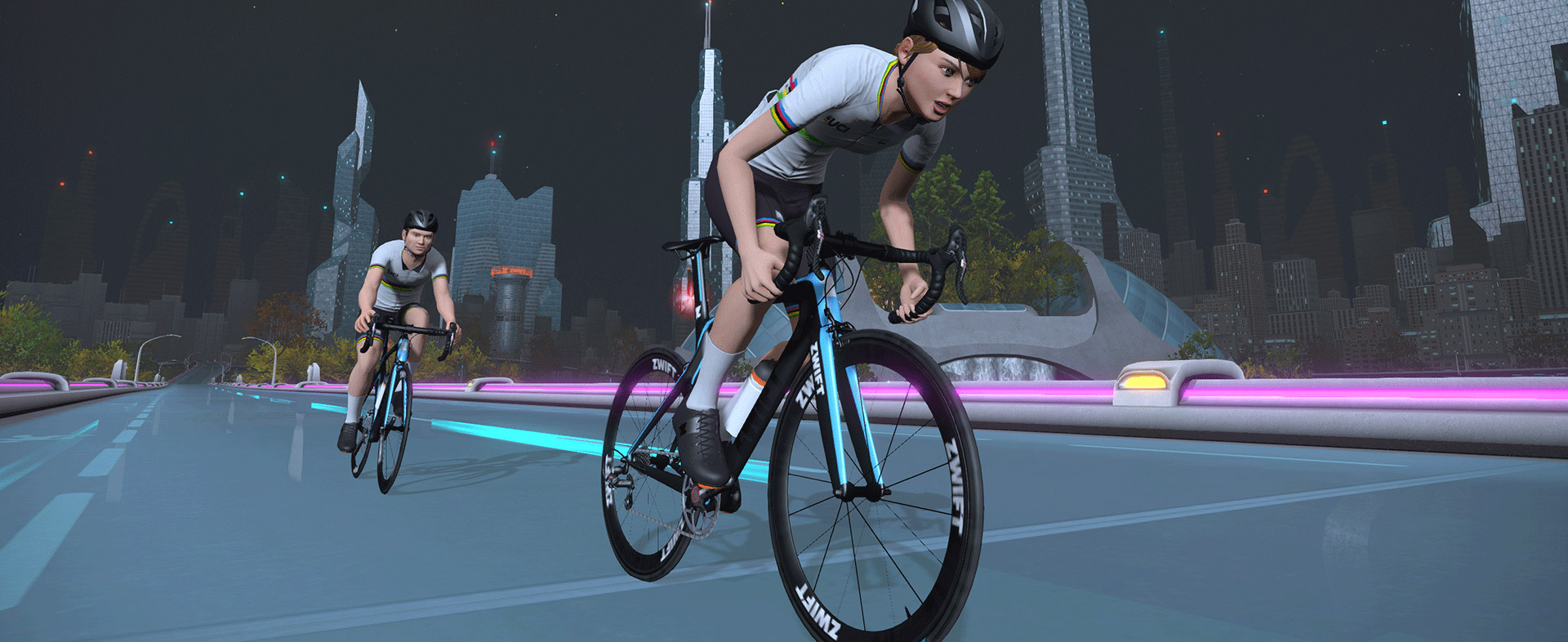 Automatic Invites
The UCI will be awarding automatic invites to 23 National Federations. "Places will be awarded based on a combination of Cycling Esports community size and the depth of talent based on both esports and UCI road rankings," according to Zwift's press release, which also says more detailed criteria will be released in due course.
How You Can Qualify
Of course, most Zwift racers aren't in the position to be chosen for their national federation's Esports Worlds team. And this became an issue back in 2020 when the first-ever Esports Worlds was hosted on Zwift. Some national federations didn't do the best job of recruiting strong racers who were also experienced Zwifters and in fact, some top community racers complained that there was no way for them to get onto their country's team.
We're happy to see that all of that has changed for this second edition of Esports Worlds! Together the UCI and Zwift have designed five "Continental Qualifiers to UCI 2022 Cycling Esports World Championships" covering Oceana, Asia, Europe, Africa, and the Americas. These races will take place on November 27 (women) and November 28 (men), with the top 5 finishers from each race being added to their national squad and therefore awarded a place on the starting line of the 2022 UCI Cycling Esports World Championships.
| Regional Qualification Event | Women (Nov 27) | Men (Nov 28) |
| --- | --- | --- |
| Oceania Qualifiers to UCI 2022 Cycling Esports World Championships | 5am UTC | 5am UTC |
| Asian Qualifiers to UCI 2022 Cycling Esports World Championships | 8am UTC | 8am UTC |
| European Qualifiers to UCI 2022 Cycling Esports World Championships | 11am UTC | 11am UTC |
| African Qualifiers to UCI 2022 Cycling Esports World Championships | 2pm UTC | 2pm UTC |
| Pan American Qualifiers to UCI 2022 Cycling Esports World Championships | 5pm UTC | 5pm UTC |
But not everyone can take part in the Continental Qualifier races! These are invitation-only as well. To receive a Continental Qualifier invite riders must meet one or both of the following criteria:
Be racing in Zwift Racing League Premier Division 2021/22 Season 1: all Premier Division riders will receive an automatic invite
Be a Level 5+ Zwifter who has been auto-categorized by WTRL as a Category A (or above) during the following events (riders must have taken part in at least 2 of these designated events to be eligible):

Zwift Racing League (ZRL) 2021/22 Season 1 Community Division (Oct – Nov 2021) – you can gain eligibility through all of the regular season races (Rounds 1 – 6) that take place in between October 12th and November 16th 2021.
Continental Open event series – for any riders that are not currently competing in ZRL (or are only able to complete one event during ZRL), Zwift and WTRL are holding standalone Continental Open events for all time zones on the following dates;

November 13
November 14
November 20
November 21
There are lots of details involved in qualifying for, and racing in, Esports Worlds 2022. These include trainer accuracy requirements, UCI Regulations, ZADA verification, and anti-doping measures. We highly recommend you read Zwift's blog post for all the details of qualifying as a community racer.
Additionally, here is WTRL's homepage for the pre-qualifers.
Esports Worlds Race Details
Racers will be riding on the custom "2022 Cycling Esports World Championship Route" which is 2.5 laps of the Knickerbocker route, "a challenging parcours worthy of a UCI World Championship event." This route features the rolling roads of NYC's Central Park, as well as the futuristic glass road KOM.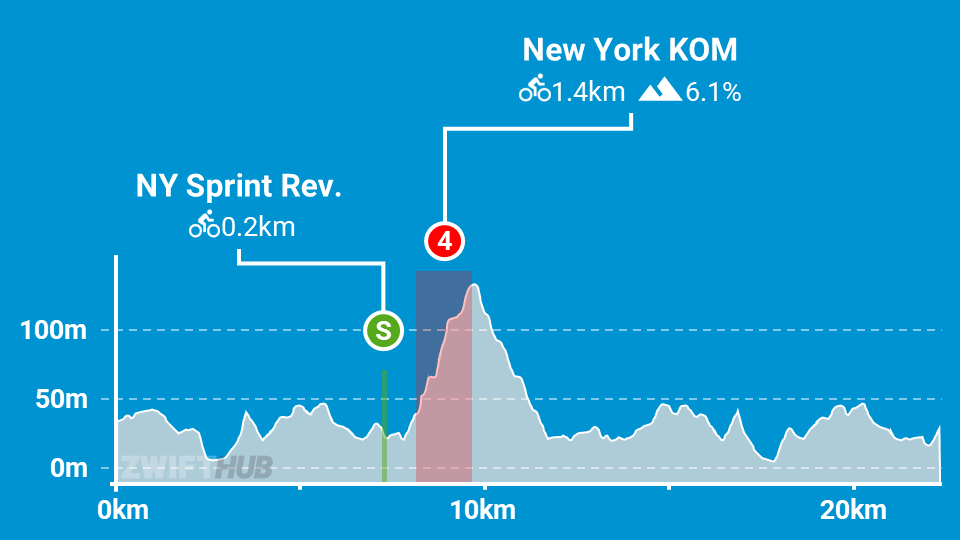 The rolling roads and steep KOM gradients will make for a selective race. Both Men's and Women's Elite fields will tackle two full circuits of the 22.5km route before finishing at the top of the New York KOM, a 1.4km climb with an average gradient of 6.1% and ramps of up to 17%.
In total, riders will cover 54.9km and 944m of climbing.
Like the inaugural 2020 Esports Worlds, the big race will include Zwift powerups, and participants will be competing entirely remotely from their own residences or training bases.
And of course, winners of both races will be awarded the UCI Cycling Esports Rainbow Jersey within Zwift. The winners will also receive physical jerseys which they will be able to wear in esports competitions for the following year.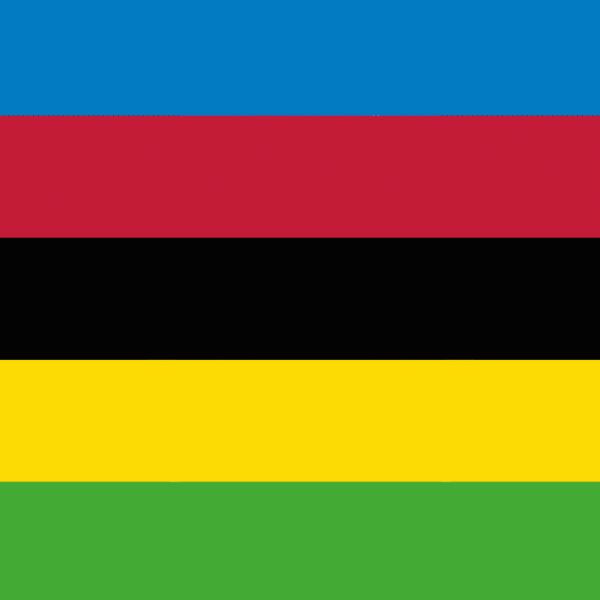 Parity
Prize monies will be equal for men and women. The number of racers should be equal as well, since the UCI and Zwift are formulating automatic invite criteria to ensure that "the maximum possible number of entries for both genders will be the same."
More To Come
More details will be released in the coming months, including scheduling specifics. We will update this post with additional information as it becomes available.
Questions or Comments?
Share below!