Zwift has just rolled out the first-ever "Specialized Roval Climbing Challenge" – a celebration of top-notch climbing gear taking place over 11 days (July 20-30) and 4 mountainous routes.
These rides aren't official races. Rather, Zwift says they're giving us "every advantage" so we can work to set personal bests on the most iconic climbs in the game. That includes double draft, and a super light bike frame and wheels. Let's dig into the details of this unique series…
New Frame and Wheels
All events will highlight the new Specialized Aethos bike frame and Roval Alpinist CLX wheels, which will be available in the Drop Shop for purchase before the events kick off.
Aethos frame: the lightest production disc-brake frame ever made, weighing in at just 585 grams. Read more >
Roval Alpinist CLX wheels: the lightest road clincher wheelset Roval has ever made. Read more >
Zwift's event writeup says, "We'll be setting you up with one of the fastest climbing wheel and frame combos ever tested on Zwift." Riders will be equipped with the new frame and wheels during the events, but must purchase them in the Drop Shop if they want to keep them in their garage.
Note: We haven't been able to test the new frame and wheels on Zwift yet, since they weren't released at the time of this post. But we expect to get our hands on them soon. Will there be a new king of the Alpe? Watch this space!
Event Details
The setup for these events deviates from the typical Zwift series. From July 20-30th, Zwift is hosting a Climbing Challenge ride every 2 hours, and there are four routes to choose from for each event:
Road To Sky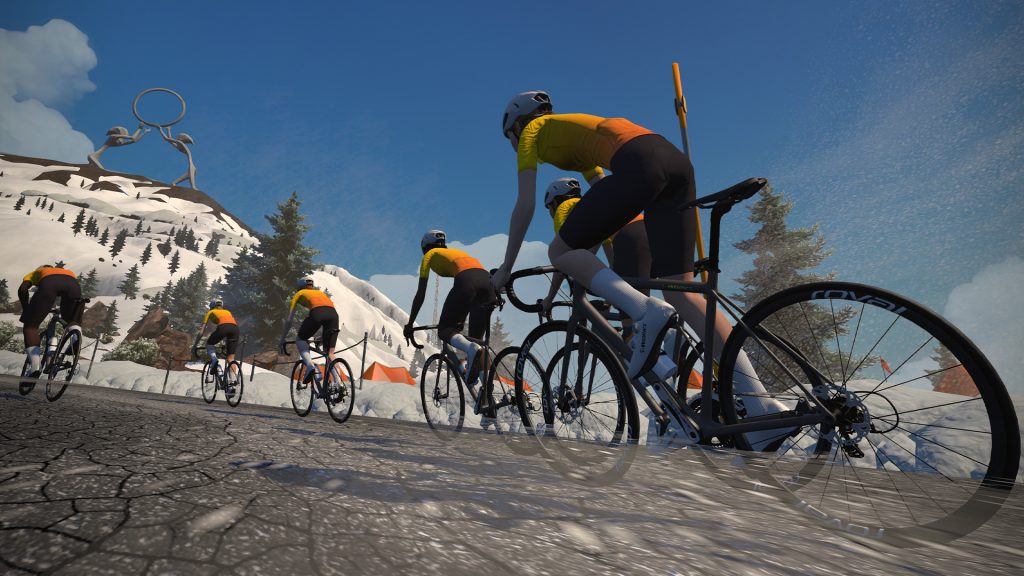 Test your legs and lungs on the iconic ascent of Alpe Du Zwift. 3,399 ft (1,036 m) of climbing. 21 hairpin turns. The terrain changes dramatically as you zig-zag your way up the mountain ridge and enter unchartered territory.
Ven-Top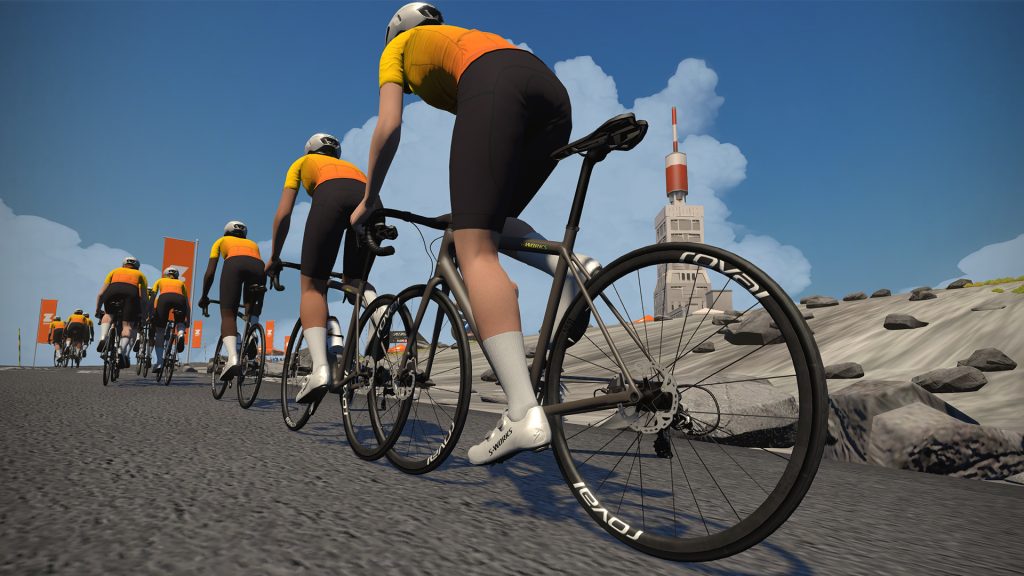 Take on the biggest climb in Zwift. This route is just up, up, up from the start! How long will it take you to climb all 5,033 ft (1,534 m) of Mont Ven-Top?
Mountain 8 with Epic KOM finish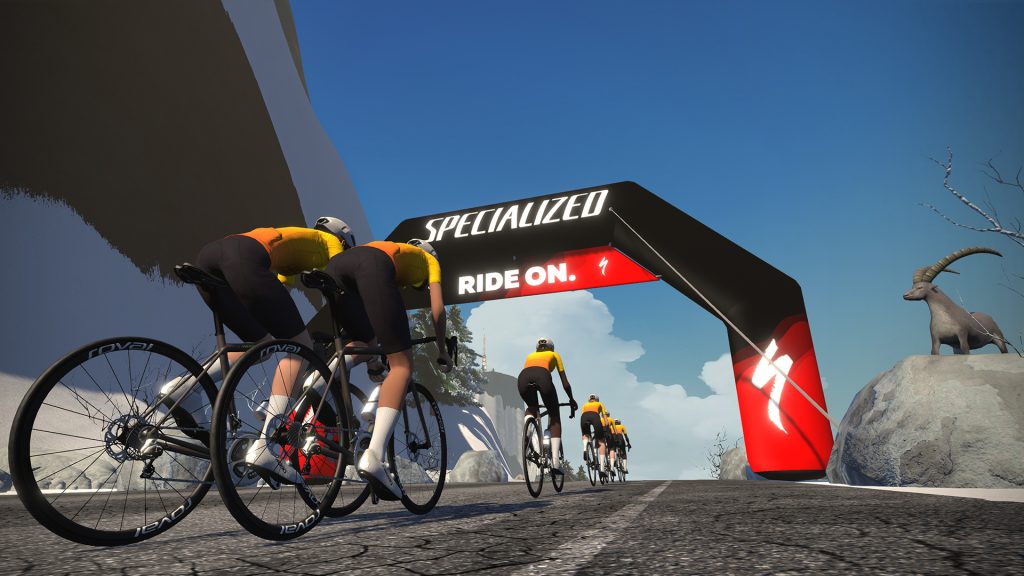 Combining the Epic KOM and Radio Tower climb, Mountain 8 serves up 1,968 ft (600 m) of intense, leg-busting climbs. Dig deep and think happy thoughts all the way to the custom finish—you're almost at the end. (This event uses a custom shortened version of the route, which ends at the Epic KOM banner.)
Lutscher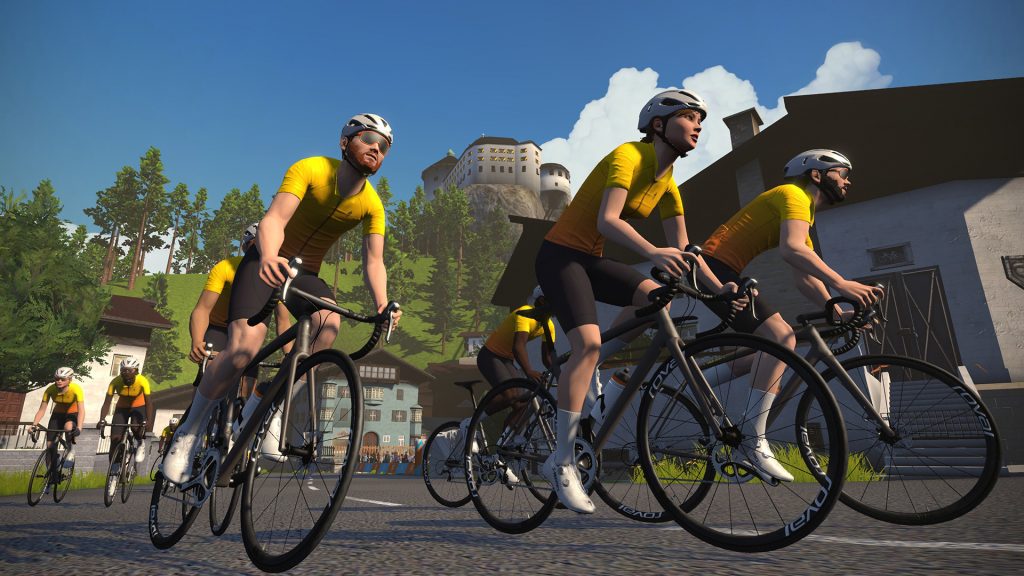 A lollipop route, Lutscher offers a considerable lead-in that puts you to work immediately, having riders climb to the summit in scenic Innsbruck, before doing it again, totaling 2,700 ft (823 m).
Prizes and Unlocks
Complete any event in the series to unlock the Specialized SL Air Fade jersey in game. (It's also available IRL).
You will also be entered into a prize draw to win a set of Roval Alpinist wheels (MSRP $2500USD). Earn an entry for each and every event you complete. The more you ride, the better your chance of winning! Terms and Conditions apply.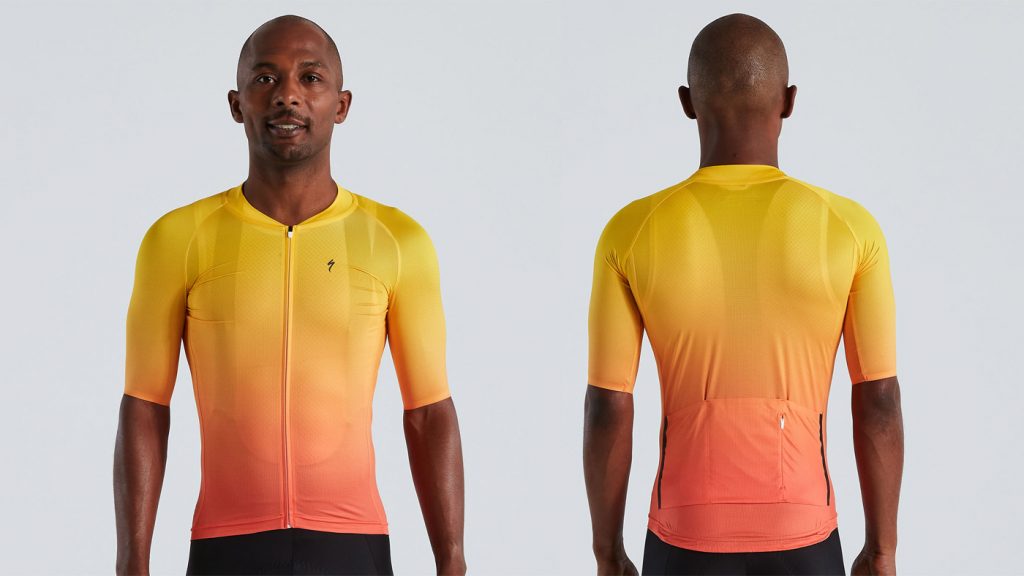 Questions or Comments?
Share below!