Your choice of bike frame influences your Zwift speed significantly. And Zwift's Drop Shop gives us access to a pile of frames: 80+ including the Tron and TT bikes!
We've been hard at work in our lab testing wheels and frames, and this is the fifth in a series of posts giving you some solid, data-driven answers. Read more speed tests here >
We've already looked at which frames perform best on flat/mixed routes. The next question for racers is: what about climbing?
*First, a Disclaimer
These frames are the fastest up the Alpe, but that means they won't be the fastest down or on flat sections since climbing frames are lightweight and less aero. So you'll want to think through your strengths as a rider when choosing your frames and wheels for races.
Each piece of equipment has unique weight and aerodynamic (CdA) values, making them perform in ways that mirror outdoor physics. Lighter items perform better on climbs, while more aerodynamic items perform better on flats and descents. Differences between options will also be magnified or minimized by your own power levels, drafting abilities, and more.
Your best Zwift setup, more than ever, depends on your specific situation.
About the Results
Below you will find the fastest draftable frames for climbing Alpe du Zwift.
This list is based on our recent speed tests of 100+ rides up Alpe du Zwift, a 12.2km, 8% monster of a climb which takes around 50 minutes to complete for our 75kg test rider at 300 watts steady. We tested all frames using the same power levels and rider weight, making it easy to spot which frames performed best.
Your Winners
#1: Specialized Aethos
923,000 Drops to purchase, must be level 34+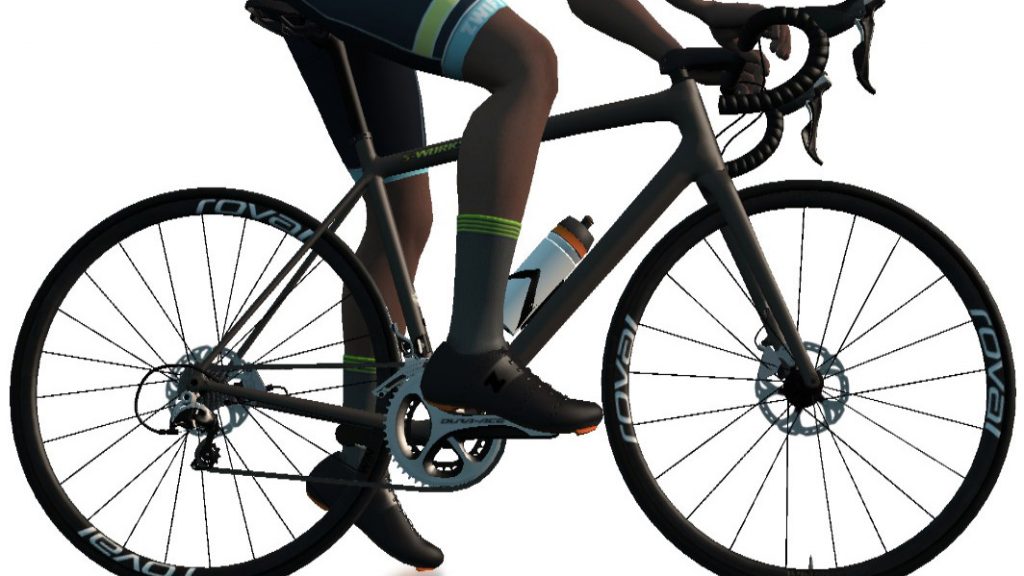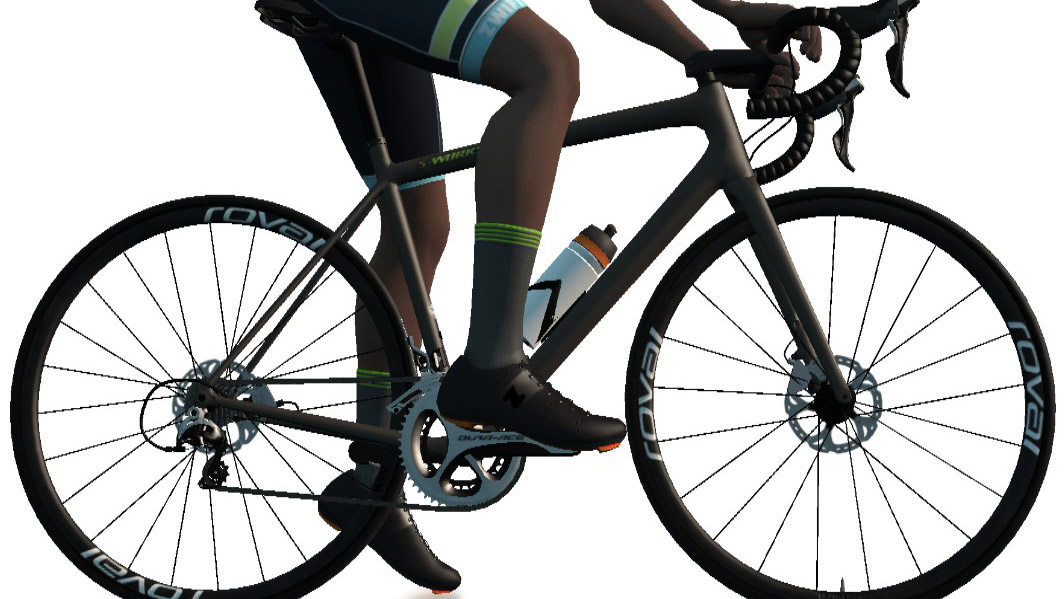 Specialized's rule-breaking frame tops our charts thanks to its feather-light weight. And it wins up the Alpe by a relatively large margin of at least 5 seconds over the next contenders! Read more about the Aethos on Zwift >
#2: Scott Addict RC
852,000 Drops to purchase, must be level 33+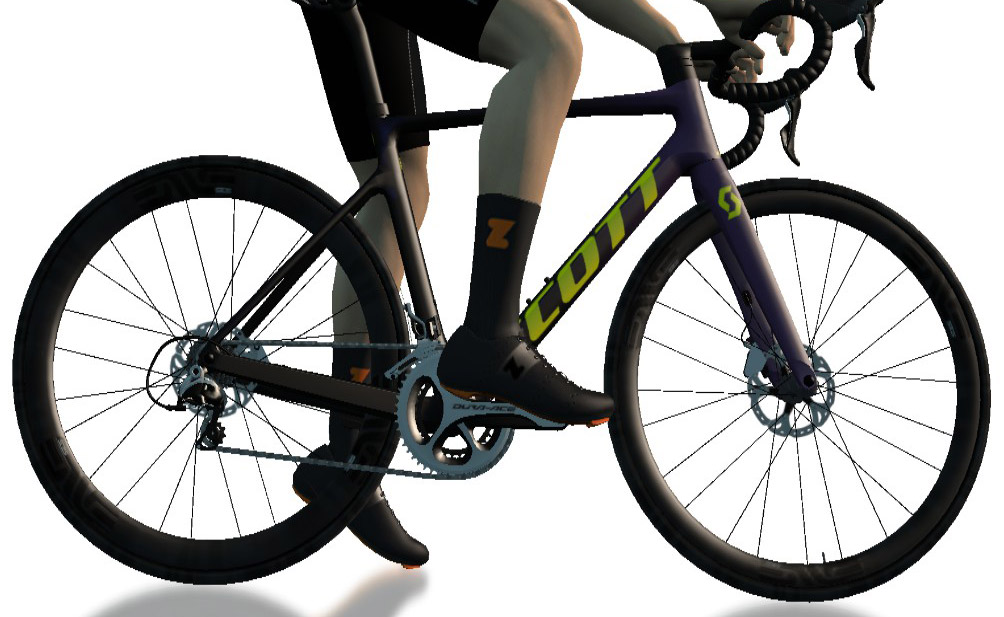 The new Addict RC from Scott is an incredible all-around performer in game… the closest we've come so far to a Tron beater! Not only is does it climb very well, but it's quite zippy on the flats, which is why we bumped it above the EVO. Read more about the Addict RC on Zwift >
#3: Cannondale EVO
EVO: 213,000 Drops to purchase, must be Level 9+

The Cannondale EVO actually makes it up the Alpe 0.5s faster than the Addict RC, but the Addict is much faster on flat ground, winning our flat test by 10.5 seconds over the EVO.
#4: Canyon Ultimate CFR
639,000 Drops to purchase, must be level 19+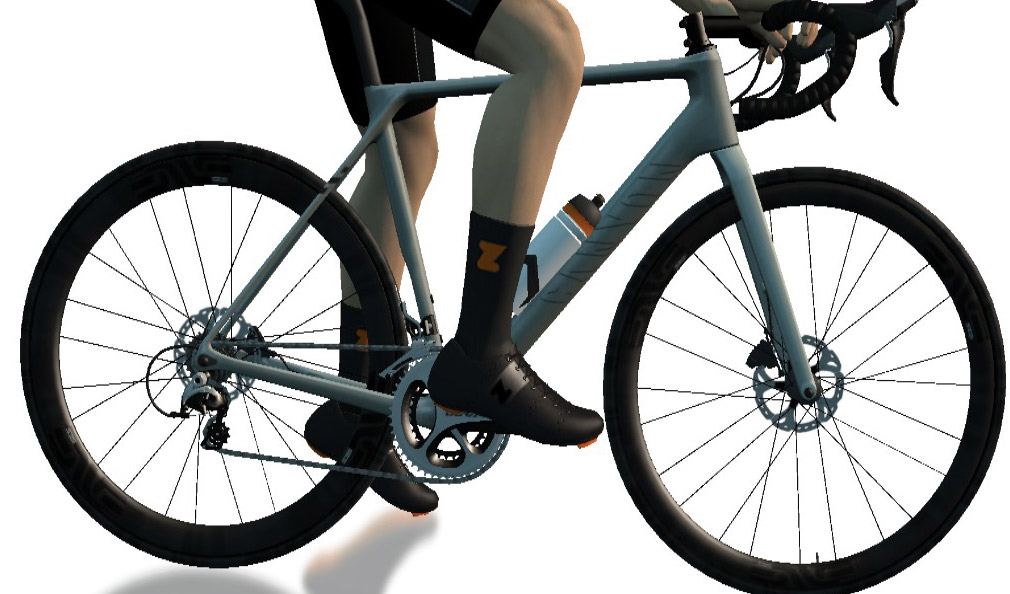 The Canyon Ultimate CFR performs very similarly Cannondale's EVO – just 0.5s slower, but the Ultimate CFR is 1s faster on the flats. Read more about the Ultimate CFR on Zwift >
#5: Specialized Tarmac Pro
Tarmac Pro: 408,300 Drops to purchase, must be Level 11+

The old standby! The Tarmac Pro was the fastest climber in game for years, and it's still a mountain goat, only 1s behind the Canyon Ultimate CFR in both the climb and flat tests.
#6: Pinarello Dogma F
1,029,500 Drops to purchase, must be level 32+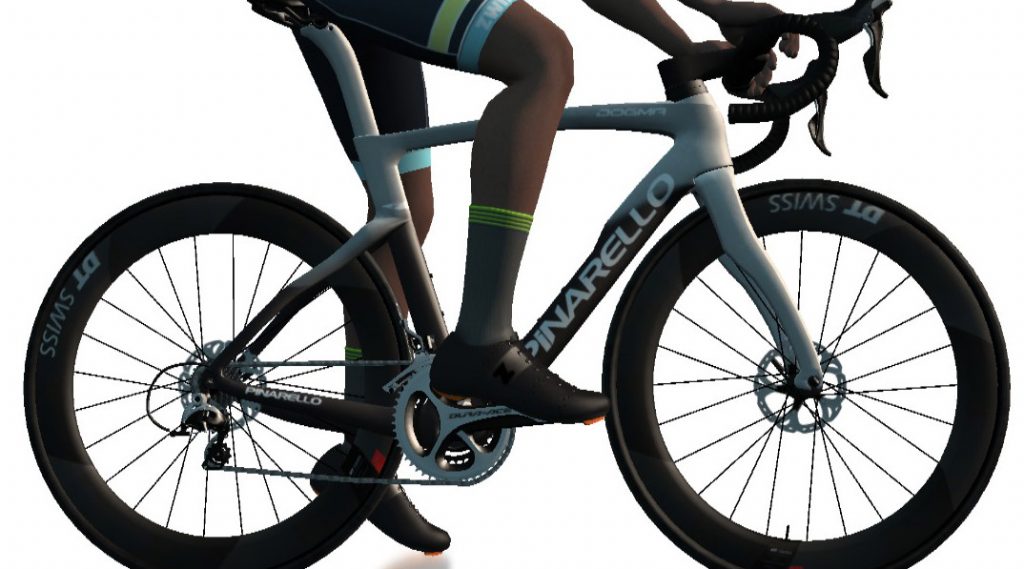 The latest Dogma from F is the second best all-arounder available in the Drop Shop, bested only by the Scott Addict RC. It climbs amazingly well, just ~1 second slower up the Alpe than the Bridgestone Anchor RS9s and Trek Emonda. But it's much faster on the flats than any of these frames (~11 seconds faster in our flat test) so we've ranked it above those frames here. Remember: most climbing races on Zwift include flats and descents! Read more about the Dogma F on Zwift >
#7: Bridgestone Anchor RS9s
RS9s: 511,200 Drops to purchase, must be level 15+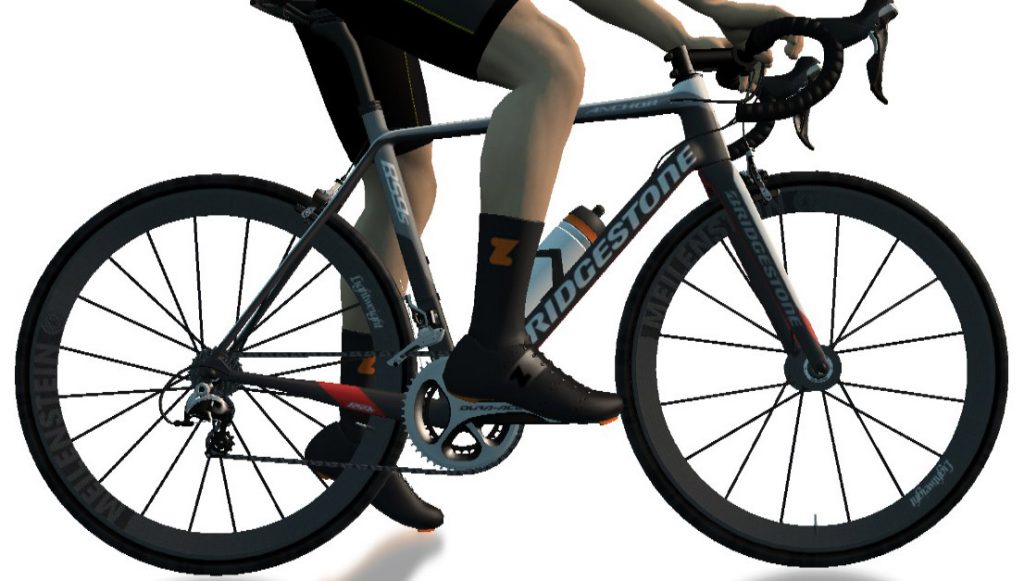 A strong climber, but nothing special in terms of aero performance.
#8: Trek Emonda
Cannot be purchased, must complete Climb Mt. Everest Challenge to unlock

The Emonda used to be the fastest climber in game, but has been bumped a few spots since those early days. But look at it this way: you're going to take on the Everest Challenge anyway, so why not unlock a nice climber while you're at it?
#9: Cannondale SuperSix EVO
SuperSix EVO: 816,500 Drops to purchase, must be Level 36+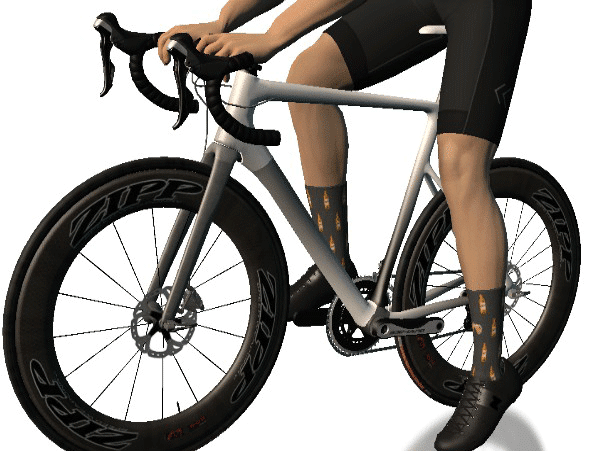 The last bike to make the cut, the SuperSix EVO was one of the first "all arounders" in game. There are better frames nowadays, but it still deserves a place on our list.
What's the Time Gap?
The frames above are separated by just 10 seconds on a climb up Alpe du Zwift at 300 watts with a 75kg rider using the stock 32mm carbon wheelset.
The next fastest frames are just behind those listed above – see the detailed data charts.
What about the Tron Bike?
This is the big question everyone asks. Ironically, even though it takes a lot of climbing to unlock the Tron bike, it's not a great climber. In fact, at last count 36 frames perform better up the Alpe when paired with the Lightweight Meilenstein wheels.
More than that, any bike frame on the list above can beat the Tron up the Alpe, using any wheelset on our list of top climbing wheelsets.
That said, the Tron bike is still one of the fastest on flat/mixed routes. We've put together a Tron vs Top Performers chart so you can see how it compares to other top-performing bike frame + wheel combinations in Zwift.
Share Your Thoughts
We hope all you riders/racers found this post useful. Got questions or comments? Post below!
---
Changelog
September 20, 2021: updated list based on fresh test data. Removed Specialized Amira S-Works from its last place on the list, added in a couple new frames (Scott Addict RC and Canyon Ultimate CFR) and reshuffled the order a bit.
July 26, 2021: added the Specialized Aethos in the #1 slot, and the Pinarello Dogma F in the #2.
May 20, 2021: added the Bridgestone Anchor RS9s, tied for the top slot.
Oct 23, 2020: removed Canyon Aeroad 2021, since ZHQ made it heavier. Moved the Tarmac Pro back to the #1/2 slot. Added Tarmac SL7 in #4/5 slot.
Oct 2: a big reshuffle! Moved the Tarmac Pro down two slots after some re-testing. Also moved the SuperSix EVO up a slot so it's tied with the SL7, since their numbers match.
Oct 1, 2020: added Canyon Aeroad 2021 in the #2 slot, which moved all bikes below it down a notch.
Aug 7, 2020: removed Canyon Ultimate (it would have been #7). Added the new Specialized Tarmac SL7.
Nov 15, 2019: Shortened the list. Removed 7 and #8: Cervelo R5 and Chapter2 Tere, and 9 and #10: Trek Emonda SL and Specialized Tarmac.
Nov 1, 2019: added the Cannondale SuperSix EVO in the 6th spot.
Oct 7, 2019: added Chapter2 Tere in #7 slot. Had neglected to test this up the Alpe when it was released back in July.
Apr 24, 2019: removed the Safety Bike from the #1 slot, since it has gained weight and is no longer a fast climber. More info
Important note: this post contains speed test results for Zwift frames or wheels. These results may change over time, and a bike's performance relative to others may also change. We don't always revise posts when performance rankings change, but we do keep current, master versions of our speed test results which are always available. See the frame charts, wheel charts, and Tron vs Top Performers for current performance data.