Zwift's August 2021 update included a new bike frame: the S5 2020 from Cervelo.
The original Cervelo S5 has been in the game since beta days, and is still a favorite among Zwifters because it's fast. So we were anxious to test the updated S5! But we had to wait a few days after its release, because a bug in the bike's setup caused it to not be as aero as intended. Once Zwift released their minor update, the aero rating on this frame went from 2 stars to 3, and we were ready to test.
Here's how the frame is described in the Zwift Drop Shop:
"The S5 prioritizes aerodynamic performance and stiffness, making it a platform preferred by the fastest sprinters in the world. Don't think it's a one-trick pony, though – despite the lateral stiffness, the S5 delivers an incredibly comfortable ride. You've no doubt noticed the now-iconic V-Stem. Cervelo has optimized that shape to deliver the best possible performance in the wind, hiding cables inside, and making enough bar/stem/stack options to fit just about anyone."
The frame is rated 3 stars for aero, 3 for weight – the same as other top racing frames in Zwift. (Only TT frames get a 4-star aero rating.) You'll have to be level 27+ to purchase it in game, at a price of 852,000 Drops.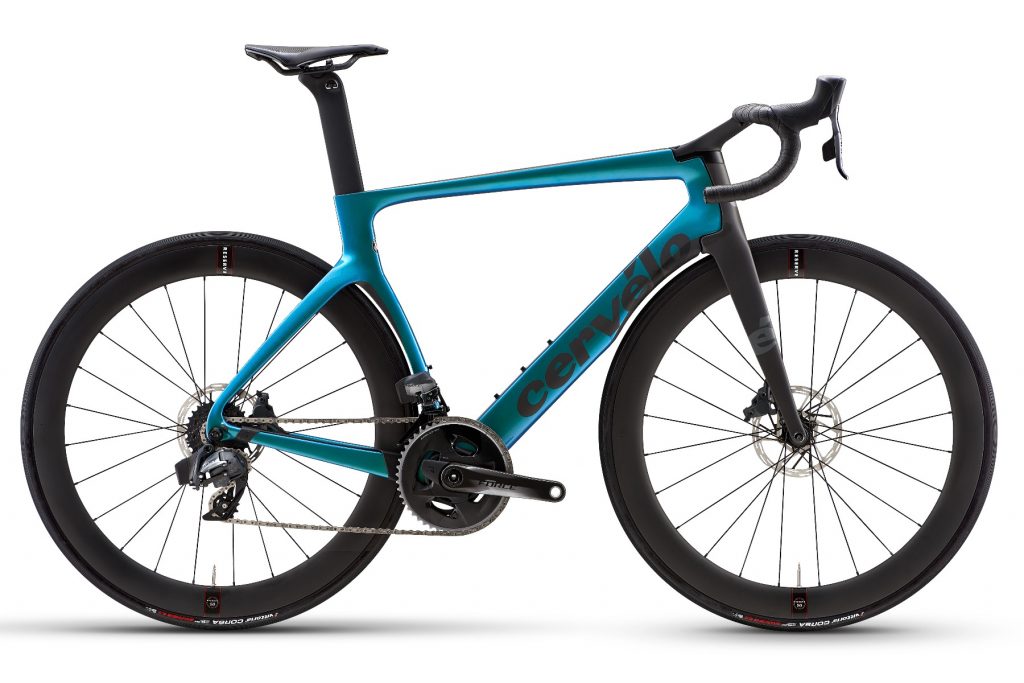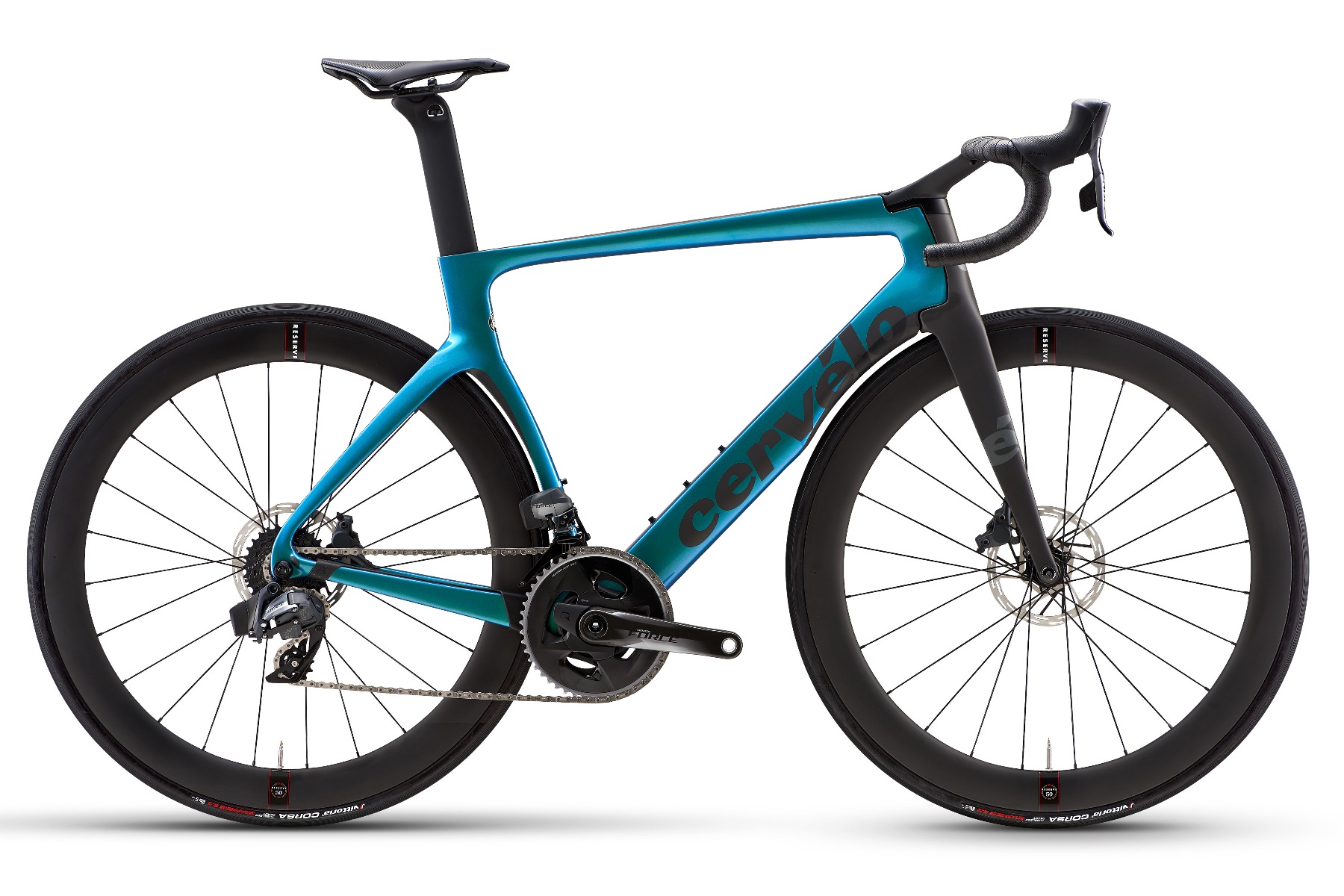 Cervelo is known for unique and fast frame designs, and we know the reviews say the IRL (in real life) bike is zippy. But IRL performance doesn't always map directly to Zwift performance, so we ran this frame through our standard tests to learn how it performs in Zwift. And the results are something racers will want to see!
Here's everything you need to know about the new Cervelo S5 2020 in Zwift…
Aero Performance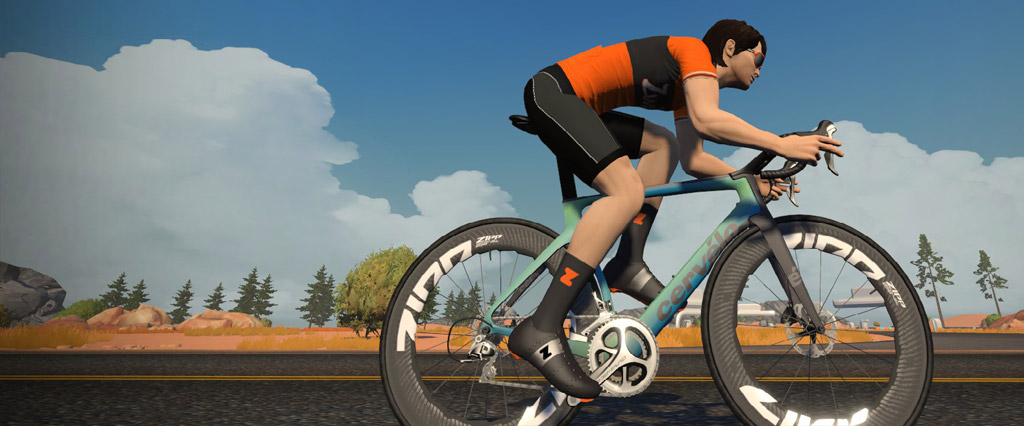 The S5 2020 turns in a faster flat test time than any existing road frame on Zwift, beating the Specialized Venge S-Works by 1 second in our ~50-minute test. The only frames faster on Zwift at this time are TT frames.
The Cervelo S5 2020 is also 1.5 seconds faster than the original Cervelo S5.
The S5 2020 turns in a time of 51:17.5 on our test course (two laps of Tempus Fugit). By comparison, the Zwift Aero frame turns in a time of 51:25.
Climb Performance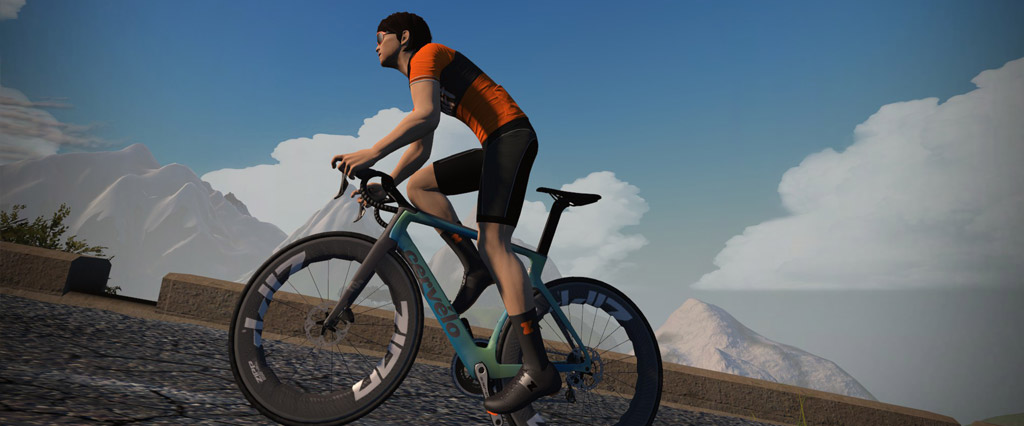 Rated at 3 stars for weight, we knew the S5 2020 wasn't going to perform like a lightweight climber. But Zwift's star rating system isn't very granular – two bikes can be rated at 3 stars but have significant time gaps between them. So we had to find out just where this bike sits among the aero frames in terms of climbing performance.
Our tests show that the Cervelo S5 2020 climbs at precisely the same speed as the Specialized Venge S-Works. This means it climbs the Alpe 3 seconds faster than the original S5 frame.
The S5 2020 turns in an Alpe du Zwift time of 49:08. By comparison, the current fastest climbing frame (Specialized Aethos) turns in a time of 48:49.
Note: all test results above are from a 75kg, 183cm rider holding 300W steady using Zwift's stock 32mm carbon wheelset.
Conclusions
When originally released, this frame's performance was so outstanding that it almost forced racers to choose it. Then Zwift released the minor version 1.16.2 update which nerfed the frame a bit – and we think that's a good thing.
Having it be just 1 second faster than the former faster frames means racers can select from a wider variety of frames without feeling like they're giving themselves a major disadvantage.
Still, it big news that the Cervelo S5 2020 is the new king of the aero hill on Zwift! We're sure many riders will be using it to maximum advantage any time they ride flat or rolling races (routes like Crit City, Watopia Hilly or flat, Volcano Circuit, Sand and Sequoias, Classique, most of France, etc.)
Due to this frame's incredible aero performance we'll be updating the following posts:
Additionally, whenever a new frame is added to the Drop Shop we add it to our Master Zwift Frames List and update the following:
Questions or Comments?
Share below!
Important note: this post contains speed test results for Zwift frames or wheels. These results may change over time, and a bike's performance relative to others may also change. We don't always revise posts when performance rankings change, but we do keep current, master versions of our speed test results which are always available. See the frame charts, wheel charts, and Tron vs Top Performers for current performance data.