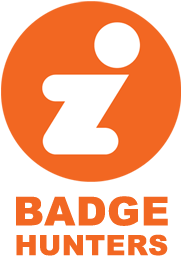 Watopia's Four Horsemen may not be the longest route in terms of distance, but it is certainly one of the climbiest, taking riders up-up-up 2112 meters (6,929′) over 89.3km (55.5 miles). It takes on four of Watopia's KOM segments, each tougher than the one before!
And that's why we've selected this route for our next Badge Hunters event. After The Über Pretzel and PRL Full, Four Horsemen is the next-toughest route badge to cross off your list. So why not do it in good company, with thousands of other Zwifters?
The event takes place on Saturday, April 17th, at 6am Pacific/9am Eastern/2pm GMT.
About the Route
When it was released in March 2018, the Four Horsemen covered all of Watopia's timed climbs: the original Hilly KOM, Volcano KOM, Epic KOM, and Alpe du Zwift. Along the way it also covered (nearly) every bit of existing Watopian road.
Since that time the Fuego Flats and Titans Grove expansions have been added to our favorite cycling paradise – so Four Horsemen no longer covers all of Watopia's KOMs or tarmac. But make no mistake: this route still packs a punch!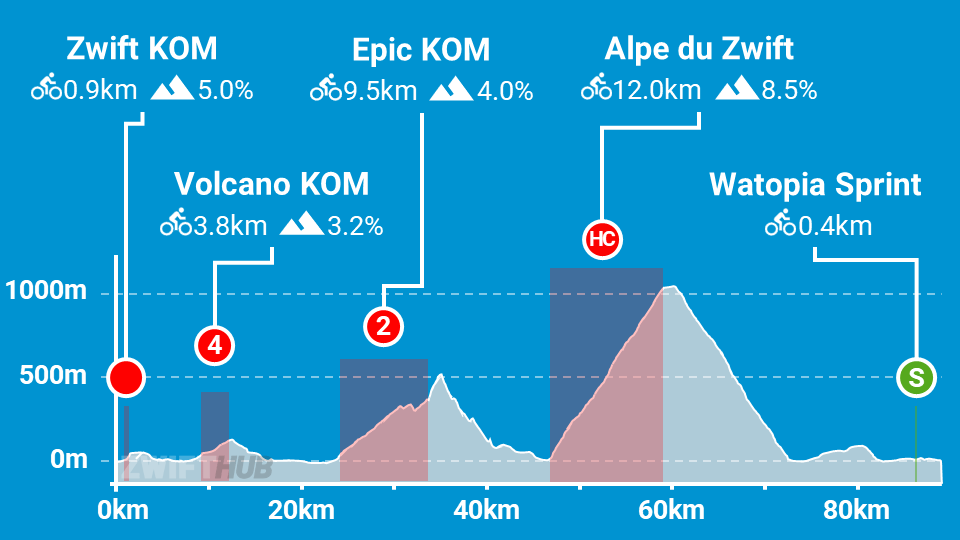 Fun fact: this is the only route in game which includes a descent of Alpe du Zwift. Here's something you can't do outside on a bike – descend mountain hairpins at 70+ kph, surrounded by other riders!
Read more about the Four Horsemen route >
Category Details
In an effort to reduce system problems, we've broken this ride into three categories: A, B, and C. These are not pace categories. They only exist to spread out the riders a bit at the start.

Categories will start 2 minutes apart so your Zwift device only has to deal with hundreds of riders at the beginning, and not a few thousand. Once riders get moving and spaced out, everyone's systems should perform nicely.
If you're concerned with your device's ability to handle heavy traffic, join the category with fewer riders (B or C).
ALL categories will be visible throughout the ride.
More Ride Specifics
Show up on time, because there is no late join for this ride. Why? Because if you late joined more than a minute or so into the event, you wouldn't unlock the route badge! And we don't want that on our conscience.
This will be a double draft ride, so sit in with others on the flats in order to conserve your energy.
Steering is enabled, to make it more engaging and fun!
We're serving up a custom mix of only useful powerups, evenly split between the Feather, Van, and Helmet. Use them for a bit of relief.
This is not a race – it's a group ride. You can treat it as a race if you'd like, of course, but the ride will break up naturally into pace groups. Find riders working at your target pace and work together.
Based on the VeloViewer Leaderboard we can see that top riders crush Four Horsemen in just over 2.5 hours. But most mortals require 3-4 hours, with plenty taking even longer. You do you. Be sure to plan accordingly.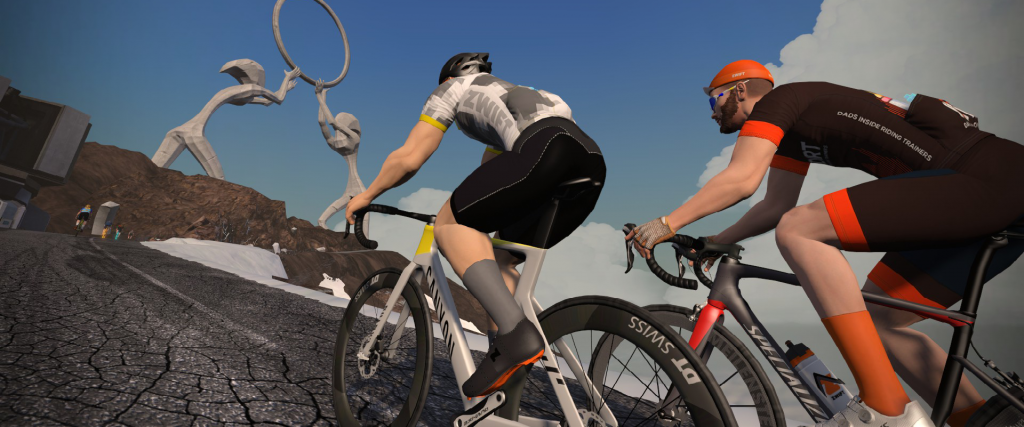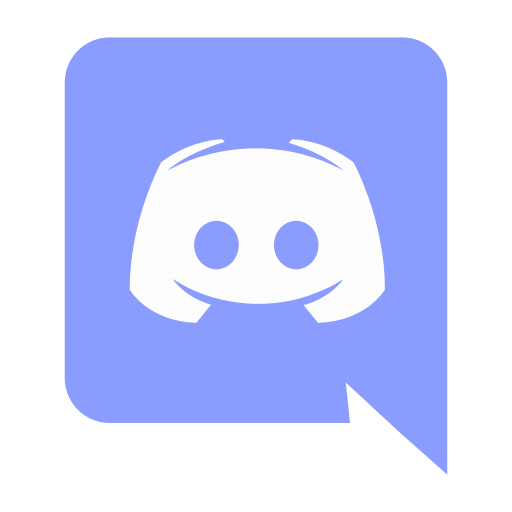 Discord
Zwift Insider's Discord server will be used for voice chat during the ride. This really helps pass the time, so we highly encourage it!
Click here to join the server (or enter invite code "zwiftinsider"). Read "Using Discord on Zwift" for details if you're new to Discord.
Sign Up Now
You can sign up for the event in Zwift's Companion app, or online at zwift.com/events/view/1958241
Questions or Comments?
Post below and we'll do our best to answer them!