The first race of Zwift Racing League 2021/22 Season 3 is Tuesday, April 5th. For the first time in ZRL history we'll be racing Watopia's Road to Ruins route, so be ready to start the season with some fireworks!
Let's dig into the race, including tips for bike choice, powerups, strategy, and crucial segments.
Looking at the Route: Road to Ruins
Watopia's Road to Ruins route begins in downtown Watopia before climbing to the Jungle for a dirty lap, then heading back home around the base of the Volcano.
All riders will be racing a single lap of the route for a total of 30.2km with 276m of climbing.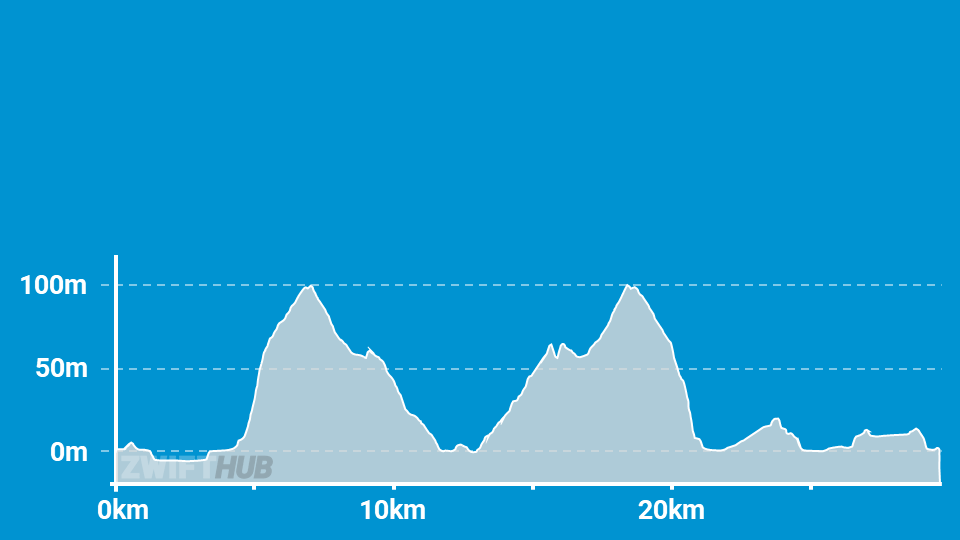 Let's discuss the four key parts of this route, beginning from the start pens:
First, the climb up from the docks. 2.5km with 97m of elevation, this is the largest single climb of the course. The twisty first portion is the steepest, but after punching through that climb you have another 1.4km of draggy, draftable uphill. The first major selection of the race will happen here.
Second, the Jungle climb. The Jungle's dirt loop actually begins with a long descent, but this isn't where the big moves or attacks are likely to happen. Watch for riders to push hard once you ride through the Jungle banner, across the bridges, then begin climbing. This will be the second major selection of the race, and anyone on a gravel or MTB will have a distinct advantage through this portion.
Third, the paved climb. Leaving the Jungle's dirt we find ourselves on a short paved climb (1.5km at 2.7%). With tired legs from the Jungle climb we just finished, this is where endurance and fitness will show themselves. Use the draft to your advantage, and expect a third selection to happen here.
Once you finish the paved climb all that's left is essentially a long descent and a flat run-in to the line. Sure, there's a short, slack climb up from the fishing village toward the Italian Villas – but by that point in the race packs should be well established, and attacks here probably won't force any significant selection.
Lastly, the finish. This finish is a sprinter's delight with its downhill lead-in. Timing is everything here, with long attacks succeeding just as often as they fail. Ride smart, ride hard.
Read more about the Road to Ruins route >
PowerUp Notes
Riders will be awarded a powerup at the Jungle banner, which means we'll each receive just one powerup in this race. Use it wisely!
Every rider will receive one of these powerups: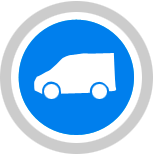 Draft Boost (van): increases the draft effect you are experiencing by 50% for 30 seconds.
Use at higher speeds (flats and descents) when you are already drafting off another rider (since this powerup only helps when you are drafting.) Useful when you're looking to conserve a bit of power as the pack speeds up in the final kilometer.

Steamroller: reduces Crr for 30 seconds so you roll as fast as a road tire on pavement regardless of wheels or road surface.
This will give riders a BIG boost on the tough Jungle dirt climb. If you get the steamroller, use it here, as it's useless on tarmac.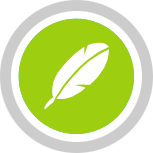 Feather: reduces your weight by 10% for 15 seconds.
Best used on climbs, when weight matters the most. Use it on the Jungle dirt climb, or the paved climb just after it.
Bike Frame + Wheel Choice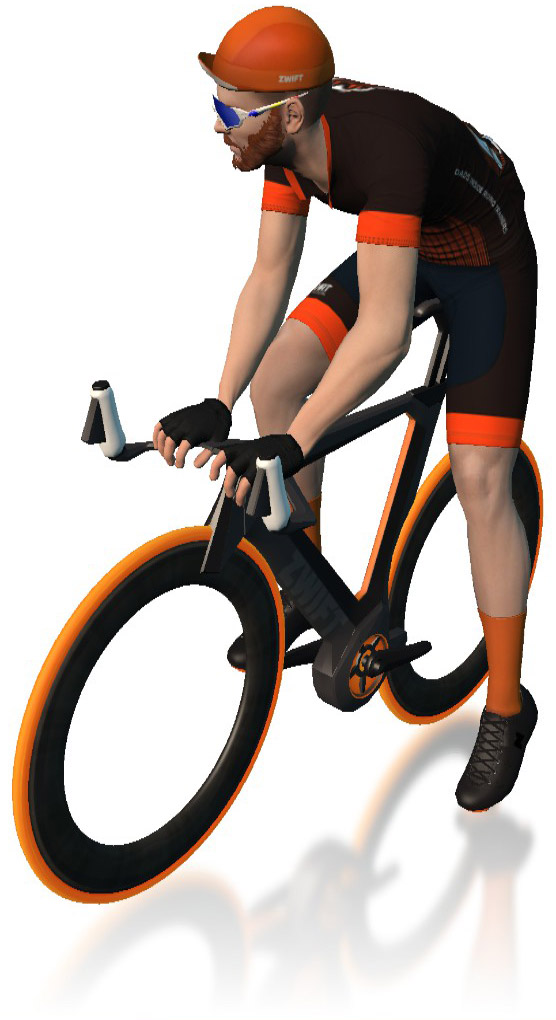 There are lots of questions about bike choice when it comes to Road to Ruins, since the dirt Jungle circuit section is so crucial. We've just updated our post dedicated to a discussion of which bike setup is best for this course, so we'll link to that post here and let you dig in.
For those who don't want to read the full post: our general recommendation is the Tron or an all-arounder frame like the Chapter2 TOA, Scott Addict RC, or Canyon Aeroad 2021 (for lower-level Zwifters). Pair these frames with all-arounder wheels like the DT Swiss ARC 62, Zipp 454, CADEX 65, or others. This will help you a bit on the key climbs, without losing much in the sprint finish.
If you're confident in your climbing abilities, go with a pure aero setup (read our "Fastest Bike Frames and Wheels at Each Zwift Level" post for recommendations).
Swapping onto a gravel bike for the Jungle section could prove to be an effective strategy, depending on the race situation and your ability to swap quickly. A racers will find it less effective, since pack speeds will be so high. But B, C, and D racers may be able to claw back a lot of valuable time in the dirt with a swap, especially if they don't enter the Jungle with a strong pack.
More Route Recon
Many events are now being planned each weekend on the upcoming ZRL route. If you're not familiar with this course, jump into one of these events and do some recon! Here's a list of upcoming Road to Ruins events.
Looking for a video recon, with lovely British commentary to boot? Check out Si's recon below:
Si Bradeley
Strategic Options
Points Distribution, Week 1
The maximum points a team of 6 could earn in this race.
This is the first ZRL points race we've had where there are zero intermediate points! It's all about your team's finishing positions, and that should affect your team strategy. Here's what we predict:
Chill Lead-In: expect the first 4.3km to be quite chill, as there's zero reason to push hard before the first climb.
Protected Sprinters: teams with a strong sprinter who can also hold their own on short climbs (think Sagan, Wout, Bling) would be smart to "protect" their sprinter, communicating well via Discord so they don't push the pace too high on the climbs and drop the rider who is potentially their highest finisher.
Climbers Attacking Sprinters: you'll see more of this in the lower categories, where heavier sprinters stand a better chance of getting dropped on the key climbs. Climbers who aren't protecting a team sprinter would be smart to push on the uphills to "thin the herd" and increase their chance at high finishing positions.
Steamroller Attacks: the steamroller lasts for 30 seconds and gives riders a huge advantage on a dirt climb. Watch for steamroller holders to put in big attacks that stretch out the pack on the second half of the Jungle loop.
Bike Swaps: some riders will attempt a swap to the gravel bike on the Jungle loop. Will it work? Sometimes. Lone riders or riders in small packs may very well find a swap helps them leapfrog forward a group or two. But if you're in the front pack, a swap is a risky move indeed.
Your Thoughts
Any insights or further thoughts on this race? Share below!
About This Series
The Giant Tips ZRL series is sponsored by Giant Bicycles and delivers helpful tips for upcoming Zwift Racing League stages so you can unleash your full potential.
Giant is the world's leading brand of high-quality bicycles and cycling gear. Part of the Giant Group founded in 1972, the brand combines craftsmanship, technology, and innovative design to help all riders unleash their full potential. Learn more at giant-bicycles.com, or visit one of their 12,000+ retail stores around the world.