The penultimate race of Zwift Racing League 2022/23 Round 2 happens Tuesday, December 6th. It's our second TTT of this round, and the second time in ZRL history that we'll be racing Watopia's Waistband in a TTT format!
Let's dig into the race, including tips for bike choice, powerups, strategy, and crucial segments.
Looking at the Route: Watopia's Waistband
We've never raced Watopia's Waistband in ZRL as a TTT, but it's made several appearances in the Thursday TTT series WTRL organizes, so TTT enthusiasts will be quite familiar with the route.
The route totals 27.8km and 101 meters of climbing including the lead-in, and all categories will race the same distance.
This is one of the flattest routes in all of Zwift, so most of your winning strategy will revolve around how you structure your rotations, how efficient your team formation is, and of course the power of each rider on the front.
That said, there are a few key sections of this course where you'll want to have a plan of attack:
9.8km: Col du Saddle Springs (900m): the first real rise on this course, you must hit it hard to keep your speed up and avoid losing seconds. Recovery awaits on the other side!
13.7km: Dirty Marina + Snaking Climb (3.2km): beginning with the kicker climb out of the Ocean Boulevard tunnel, this section requires hard work to maintain speed through the dirt and slight inclines.
19.5km: Volcano Bumps (400m): attack this short double-bump to keep speeds high!
23.8km: Rise to Fuego Flats (1km): hammer your way up the false flat. You're almost there!
27.3km: 500m Sprint Marker: now it's time to go all-in. Empty the tank.
27.8km: done!
Read more about the Watopia's Waistband route >
PowerUp Notes
Riders are awarded powerups through all lap, KQOM, and sprint banners, meaning we'll get just 2 powerups in this race (at the desert start/finish and downtown Watopia start/finish). Only one type of powerup, the draft boost (van), will be given out at each banner: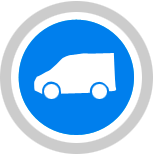 Draft Boost (van): increases the draft effect you are experiencing by 50% for 30 seconds. Use at higher speeds (flats and descents) when you are already drafting off another rider (since this powerup only helps when you are drafting.)
This powerup should be seen as a recovery tool in the TTT context since it won't do you any good if you're on the front. Ideally you'll use it just before or after taking a pull, to give you a much-needed break so you can pull harder when the time comes.
Bike Frame + Wheel Choice
This week, bike choice is easy: grab your most aero TT setup! The newish CADEX Tri is the fastest frame in game, and the DT Swiss disc wheels are the fastest wheels. If you don't have access to that setup (level 42+) then see this post to determine the fastest TT setup available at your level.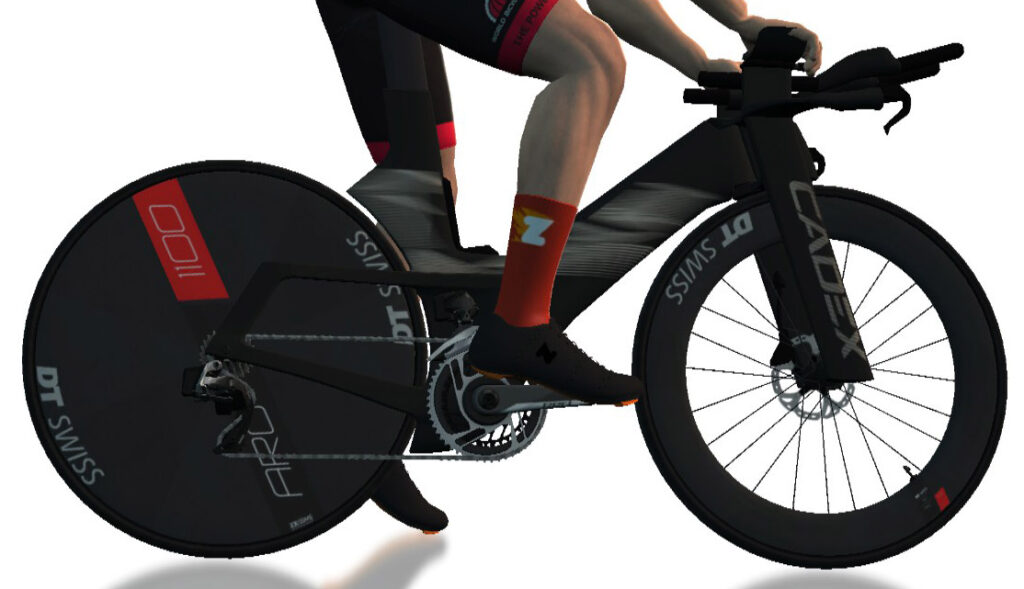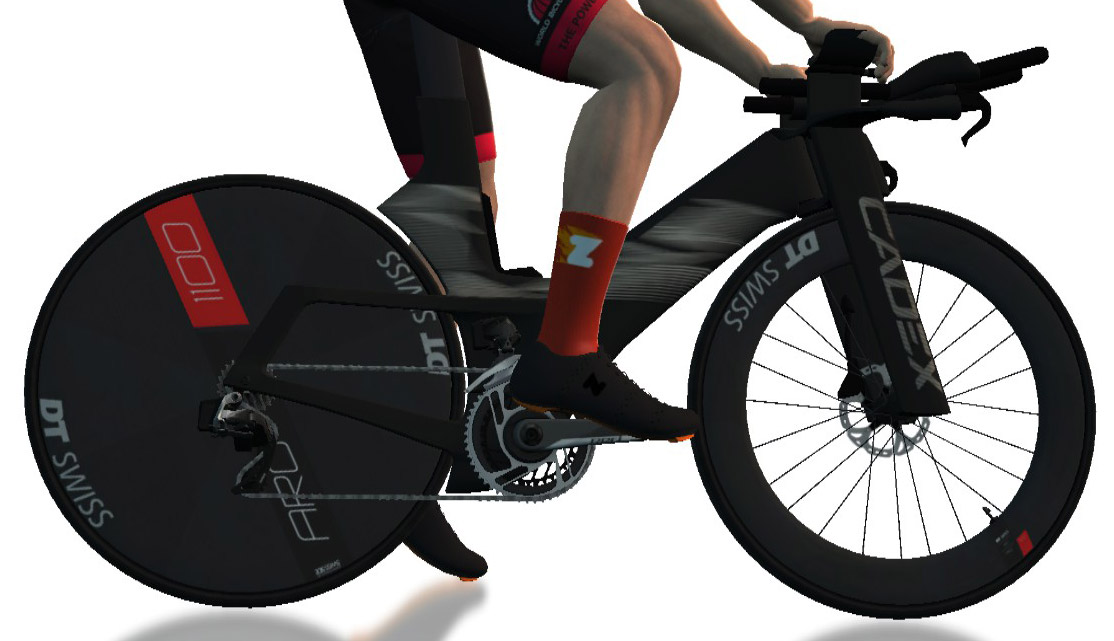 Whatever you do, do not use a road frame. Even a "slow" TT frame is faster than a road frame, so now that we're able to use TT frames and get a draft in TTT events, you'll want to take advantage of that!
More Route Recons
Many events are now being planned each weekend on the upcoming ZRL route. If you're unfamiliar with this course, jump into an event and do some recon! Here's a list of upcoming Watopia's Waistband events.
Looking for a video recon? See below…
Si Bradeley
Oli Chi
TTTips
Team Time Trialing on Zwift is a challenging mixture of physical strength, proper pacing, and Zwift minutiae like picking a fast bike and understanding drafting.
Like the first TTT of this round, this week's course will give valuable seconds to teams who can keep their speeds high over the short rollers that pepper the course. Staying in formation while surging your power for these rises is a challenge, especially if riders use various Trainer Difficulty settings. For a flat course like this, we recommend your team uses a high trainer difficulty (75-100%) so you feel the inclines and can automatically boost power accordingly.
Your goal in this week's TTT is to get four riders across the line in the shortest time possible. That means every team's pace plan will be different, based on the abilities of each rider. We highly recommend having an experienced DS on Discord directing your team, especially if your team contains some inexperienced TTT riders.
If you really want to go down the TTT rabbit hole, check out Paul Fitzpatrick's zwift-ds.com site and particularly the Excel Power Planner sheet.
Your Thoughts
Any insights or further thoughts on this race? Share below!