The second race of Zwift Racing League 2023/24 Round 1 happens Tuesday, September 19. We'll be in Makuri Islands for a points race, riding the longest route on the map, the longest race of this round, and a route we've never raced in ZRL: the Makuri 40.
With five sprint intermediates and some key punches along the way, this is an important route to learn if you hope to attack it strategically. Let's dig into crucial segments along with bike choice and strategic options!
Looking at the Route: Makuri 40
IMPORTANT note for D riders: in a late-breaking change, WTRL says your race will be shortened to end at the Shisa Sprint banner, around 27.7km into the race. Notes below are for the entire route, which will be raced by A, B, and C categories.

Makuri 40 is the longest route on the Makuri Islands map. It covers major portions of all three sections: Yumezi, Neokyo, and Urukazi:
This is a points race, and all 5 intermediates are flat sprints. Apart from those key intermediates, there are also four key climbs. Let's talk about each of these segments in order of appearance:
Starting Climb @0km (1.5km, 3.2%): right out of the pens, riders will have to go all in for a few minutes as the first selection is made on the climb up to the Village Sprint. Keep your W/kg high enough and you may just grab some FAL points on the Village Sprint!
Village Sprint Reverse @1.6km (0.15km, 0.8%): this sprint is short and flat, but comes after what is sure to be a tough starting climb. Who will have the punch to grab FAL, and who will be brave enough to save their legs and go for FTS?
Country Sprint Reverse @7.3km (0.15km, 0%): riders will grab some recovery on the downhill after the Village Sprint, so expect this short and flat sprint to have high speeds and big power numbers!
Alley Sprint Reverse @16.1km (0.38km, -1.2%): after 8km of flat road following the Country Sprint, riders should once again have fresh legs to tackle the longest sprint of the race.
Castle Park Sprint @18km (0.22km, -0.7%): just 2km after the Alley Sprint, FAL points on this one may just go to some riders who are brave enough to attack on the Alley Sprint and stay away for a few minutes.
Festival Harbor Climb CW @25.8km (2.5 km, 2.1%): after a recovery descent through the cavern, expect riders to attack this climb hard in an effort to grab FAL points and/or form a breakaway.
Shisa Sprint Reverse @27.4km (0.28 km, 0%): this longish sprint comes just after the Festival Harbor Climb, so expect tired legs and a strung out pack. Same question as the Village Sprint: Who will have the punch to grab FAL, and who will be brave/crazy enough to save their legs and go for FTS? IMPORTANT: the D race ends at the Shisa Sprint banner.
Slot Canyon Climb @33.4km (2.8 km, 2%): the climb through the Slot Canyon is beautiful, but don't get distracted by the visuals. Expect big attacks and the hardest sustained work of the day here, as this is the longest climb of the day and it finishes only ~4km from the finish line!
Finishing Climb @39.6km (1.3km, 2%): don't get fooled by the lap banner near the start of this climb – this route ends at the virtual banner further up the hill! Grab an aero powerup through the lap arch, then go go go to the line.
Read more about the Makuri 40 route >
PowerUp Notes
Only one type of powerup will given out in this race – the aero boost! It will be given at every banner, too, which means category A, B, and C riders will receive a total of 6 aero boosts (one at each sprint banner, plus one very near the end at the lap banner). D riders will receive 4 powerups.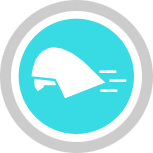 Aero Boost (helmet): makes you more aerodynamic (reduces your CdA by 25%) for 15 seconds.
Use at higher speeds (flats and descents), especially when no draft is available (although it is still useful when drafting.) Especially handy when contesting a sprint segment!
Bike Frame + Wheel Choice
None of the climbs here are long or steep enough for a true climbing bike to be the sensible choice. A full aero bike will deliver the fastest overall lap time at steady state wattage, but with the course's four punchy climbs, including an uphill finish, the Tron is probably going to be the most popular choice since it climbs well but doesn't lose much in fast sprints.
See Speed Tests: Tron Bike vs Top Performers (Scatter Plot) for more nerd-level detail on frame and wheel performance.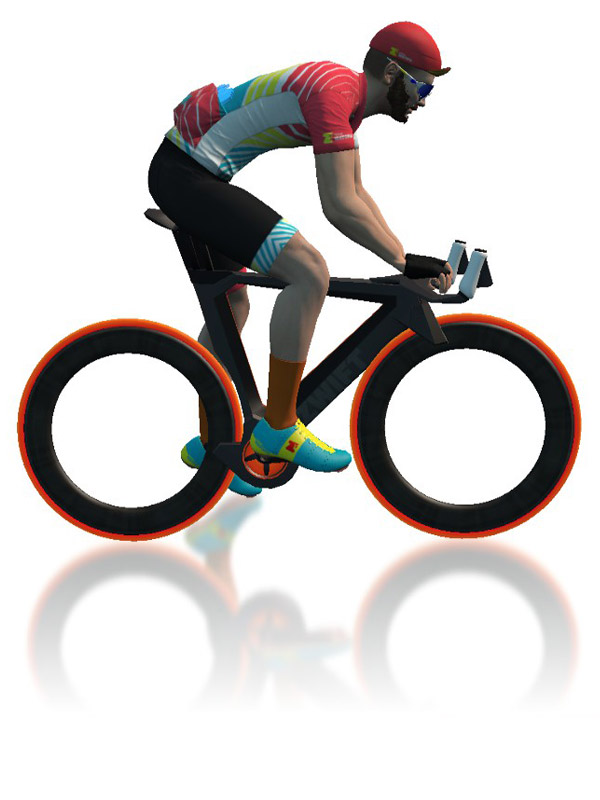 More Route Recons
Many recon rides are planned each week on the upcoming ZRL route. If you're unfamiliar with this course, jump into an event and do some recon! Here's a list of upcoming Makuri 40 events.
Si Bradeley
Strategic Options
Points Distribution, Makuri 40
This chart shows the maximum points a team of 6 could earn in the race.
How will the race unfold, and what strategies will riders employ in the first points race of the season? Here's what we predict:
Breakaways galore: racers are learning that Pack Dynamics 4.1 slows down the peloton and greatly increases the chances of breakaways surviving. Every category should expect repeated attempts to establish a breakaway, and all the team tactics that go along with it. This course lends itself especially well to breakaways launched on the Festival Harbor and Slot Canyon Climbs, after the pack has thinned out a bit.
Powerups and big packs: over 43% of the race's points are from sprint FTS. What will riders do to be the fastest through a sprint segment? Good aero boost timing will be crucial, as will smart drafting behind fast riders. Speaking of which…
Sprint leadouts: with Zwift's new pack dynamics, we may see teams with strong sprinters go to the front and keep the speed high heading into the sprint intermediates, protecting their sprinters from long attacks.
Breakaway for Castle Park Sprint FAL: with the Castle Park Sprint coming just 2km after the Alley Sprint, a coordinated breakaway could gap the field after the Alley banner and stay away to grab FAL points on the Castle Park Sprint.
Double aero powerup finish: if riders can hold onto their aero powerups from the Shisa Sprint, they will have a chance at a rare "double powerup scenario" in the final kilometer of the race. When the pace picks up as the road pitches up with 1km to go, activate the aero power before the lap banner 500 meters from the finish line… then use your fresh aero powerup in those final meters!
Your Thoughts
Any insights or further thoughts on this race? Share below!