Back for another season, Wahoo Le Col has organized a Saturday race series so riders can preview each week's Zwift Racing League course!
Each week's course mirrors the route raced for ZRL three days later, including powerup selection. These aren't points races, though – just scratch races.
Schedule

Men's/mixed events happen at 10:15am UTC/6:15am EDT/3:15am PDT each Saturday. Women's races are at 2pm UTC/10am EDT/7am PDT.
See upcoming events in the series >
Categories
Standard ZwiftPower categories will be used for the race, with Zwift's new category enforcement tools helping to limit sandbagging by forcing riders to sign up for the correct (or higher) category.
Categories are released 1 minute apart to keep each group clear of the others.
Important Rules
All racers using zPower will be DQ
No TT bikes
Heart rate monitors required for all categories
You need to be signed up for ZwiftPower to show in the race results. How to sign up for ZwiftPower >
Women Needed
Organizers of this race series are particularly looking for ladies to jump into the women-only races, as these events need to reach critical mass to provide a fun, competitive experience for all.
See upcoming events in the series >
GC/Series Competition
Race individual races as standalone efforts, or go for the series title! Your best 4 race results count towards your overall series placing both as individuals and teams. (Riders earn series points based on their finishing position.)
See series rankings on ZwiftPower >
Race organizers put a lot of extra work into making the experience unique and fun. Here's an example of the race results board they produce after each event: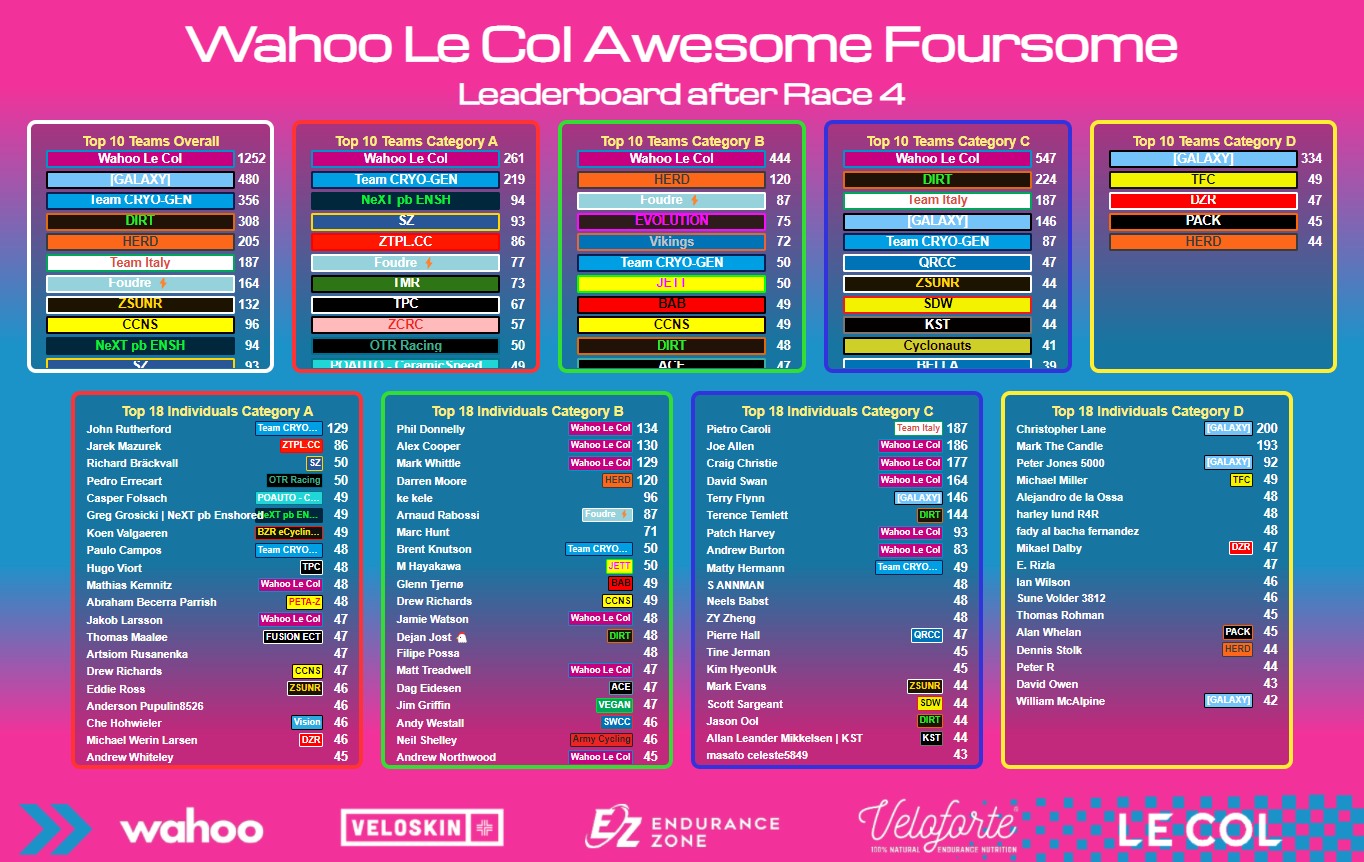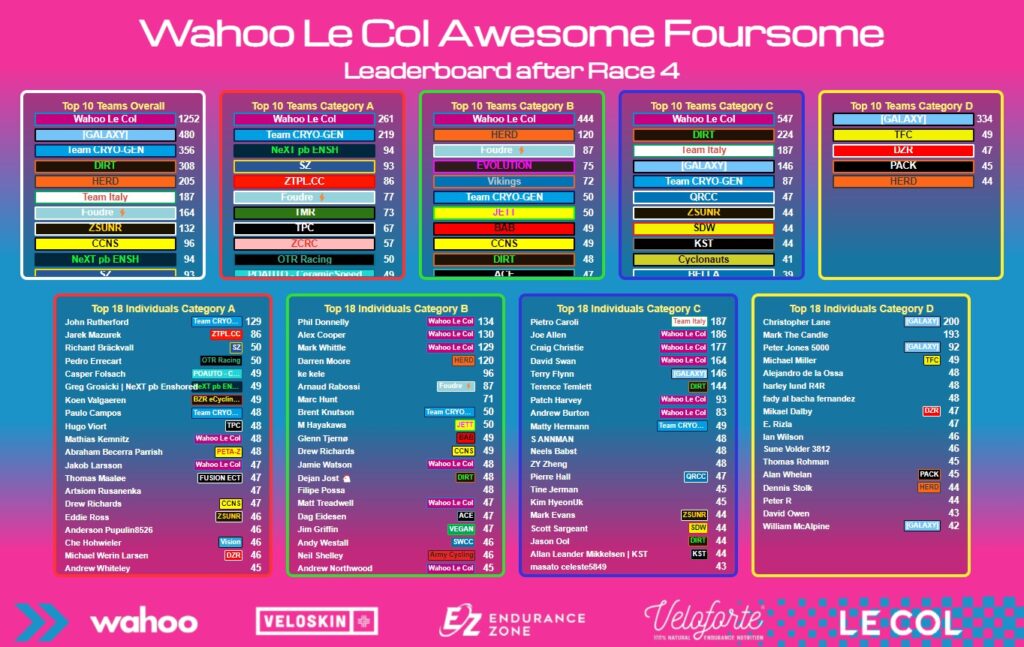 Questions or Comments?
Share below!