Zwift's May update included the first road frame in-game from US-based Ventum. The frame is named the NS1, and is available for 638,900 Drops at level 15+.
Here's how it's described in the Drop Shop:
The Ventum NS1 road bike can handle whatever you throw at it, whether that's a casual meetup or an all-out race up the Alpe du Zwift. This all-road, performance-driven bike is made using the best materials available, resulting in a bike frame that is lighter, stronger, and longer-lasting.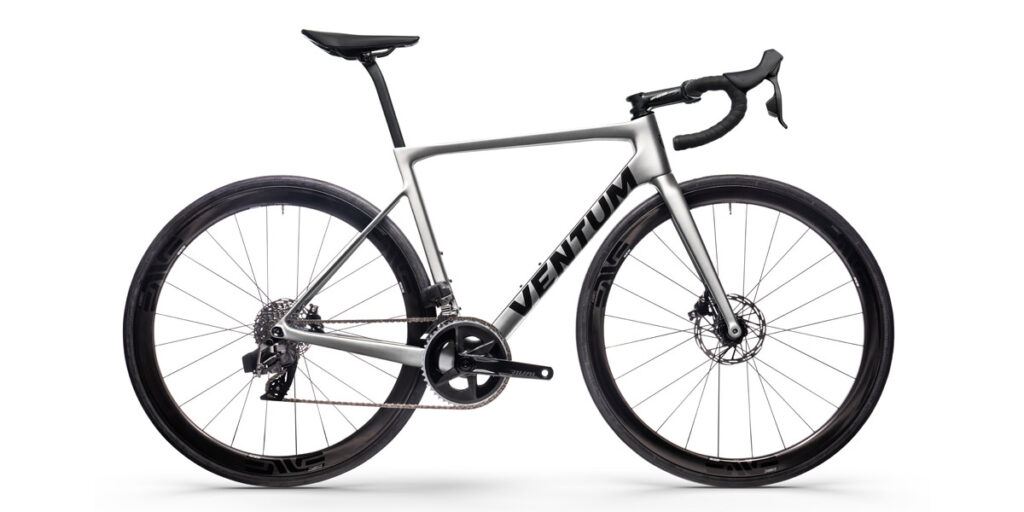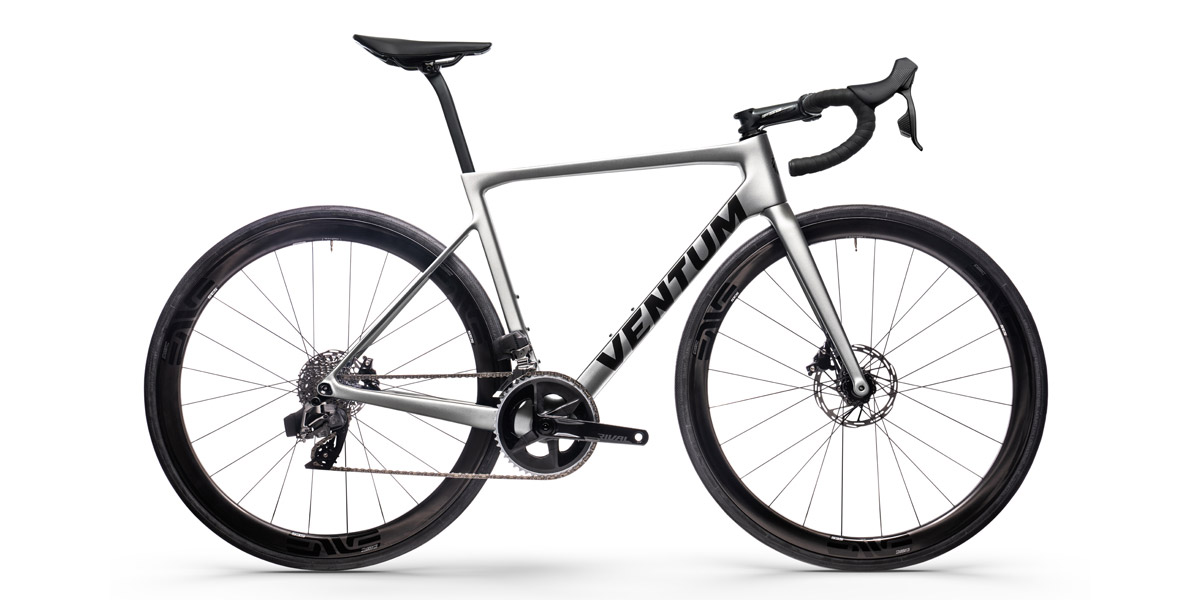 This frame is rated 3 stars for aero and 3 for weight. We ran it through our normal tests to learn exactly how it performs.
Here's everything you need to know about the performance of the new Ventum NS1 frame in Zwift.
Aero (Flat/Rolling) Performance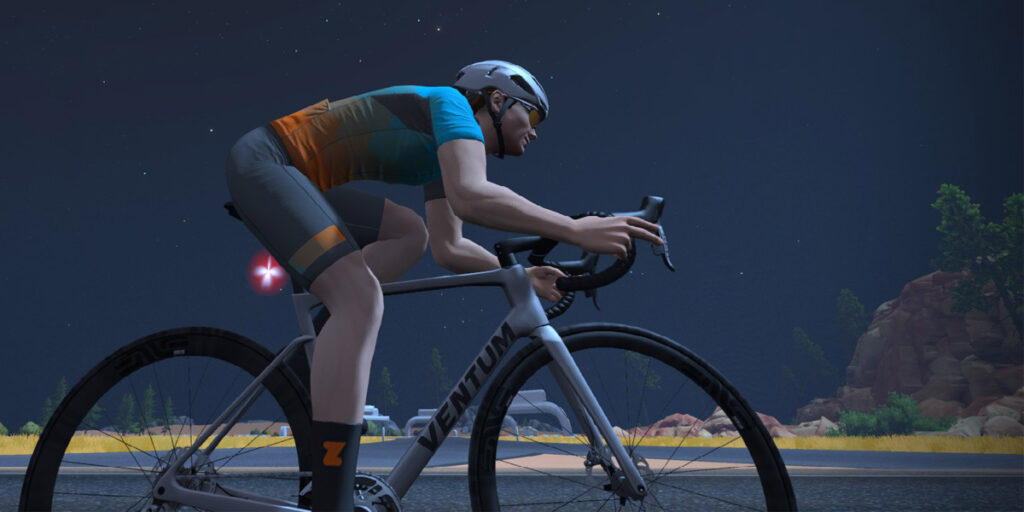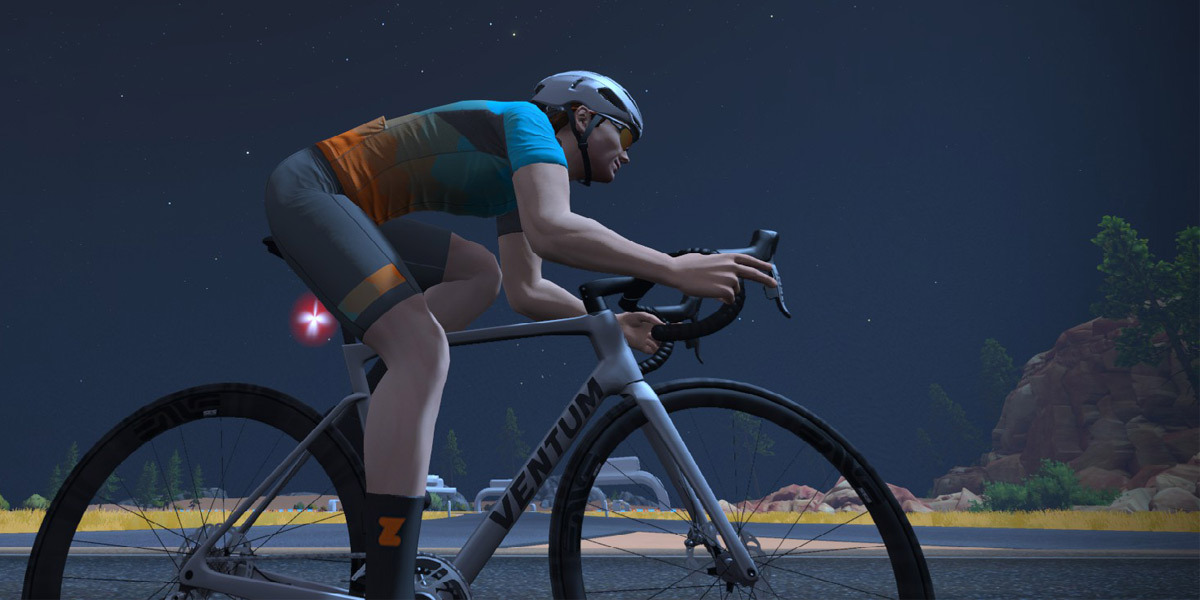 The NS1 turned in precisely the same flat test time as the Zwift Aero, which is a decent racing rig ranked in the 70th percentile.
Its test time of 51:25 is 8 seconds slower than the current fastest road frame (Cervelo S5 2020) on our test course, which is two laps of Tempus Fugit totaling 34.6km.
Climb Performance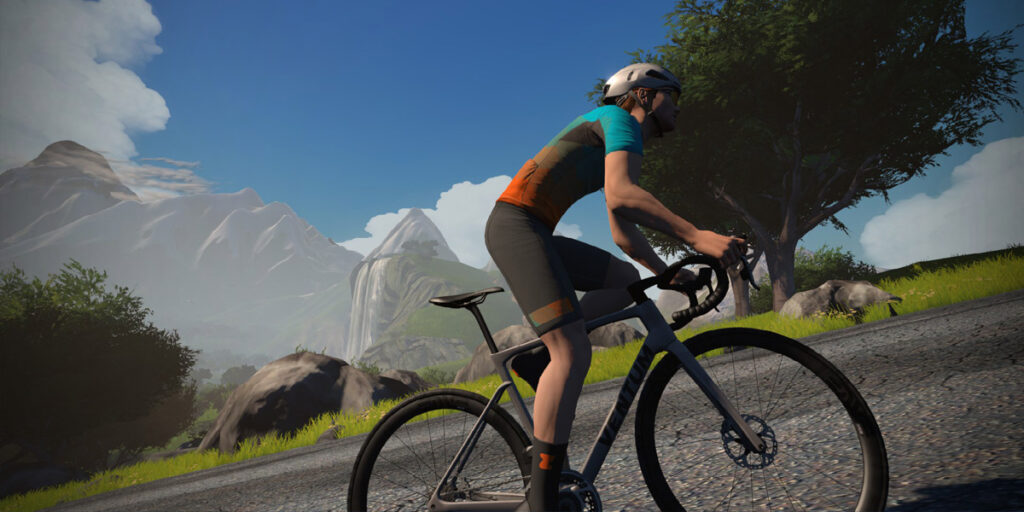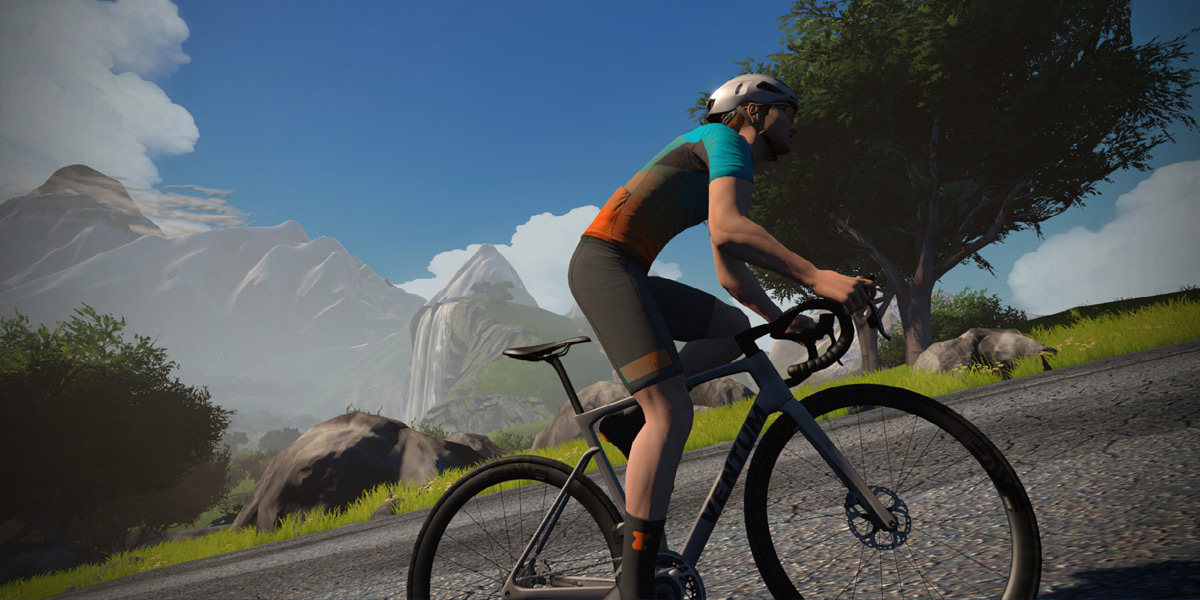 The NS1's climbing performance is weaker than its aero performance, placing it at the 17th percentile with the Ribble Endurance and Factor One frames.
The new Ventum turns in an Alpe time of 49:26. The fastest overall climber in game (Specialized Aethos) completes the test 36 seconds faster.
Note: all test results above are from a 75kg, 183cm rider holding 300W steady using Zwift's stock 32mm carbon wheelset.
Conclusions
The Ventum NS1 performs as expected given its Drop Shop price and level lock of 15+. While it's not a top performer compared to other beginner-level bikes (the Focus Izalco Max 2020, Specialized Allez Sprint, and Ridley Noah Fast 2019 are all better buys), it's not far behind.
It does include a color slider… which doesn't work. Hopefully Zwift will start fixing these broken sliders soon: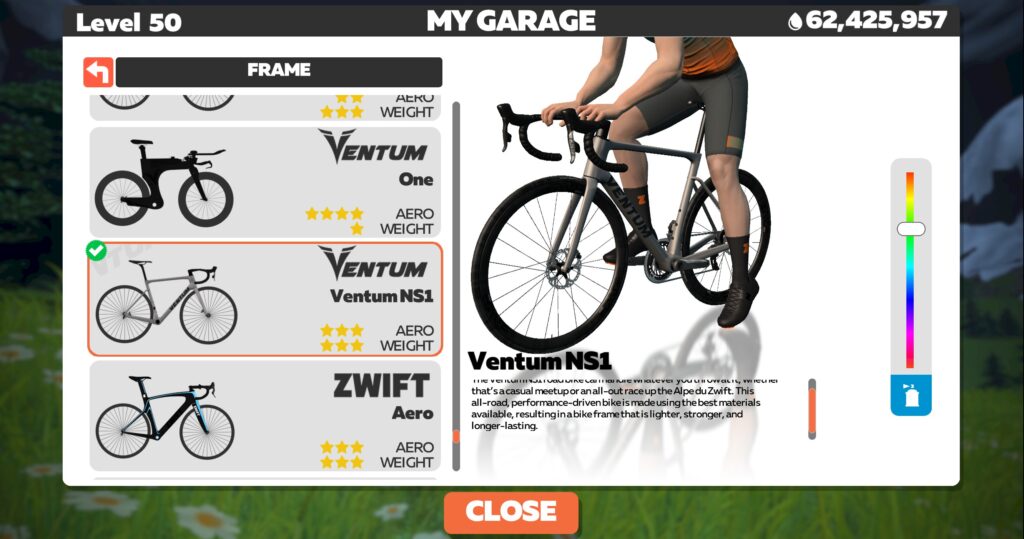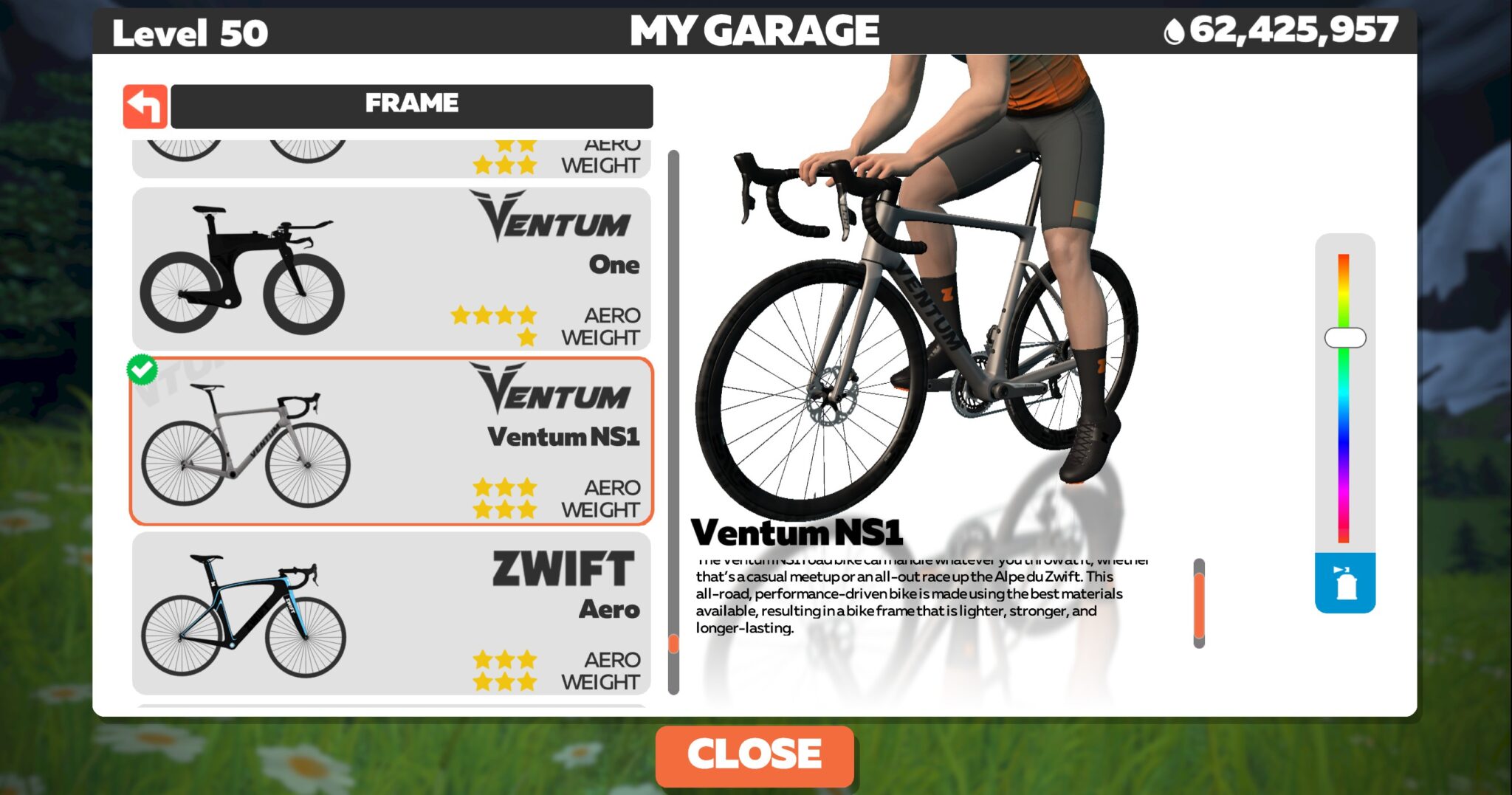 The Ventum NS1 will be added to the following posts, and it can also be found on our Master Zwift Frames List:
Questions or Comments?
Share below!
Important note: this post contains speed test results for Zwift frames or wheels. These results may change over time, and a bike's performance relative to others may also change. We don't always revise posts when performance rankings change, but we do keep current, master versions of our speed test results which are always available. See the frame charts, wheel charts, and Tron vs Top Performers for current performance data.