Zwift's November update included the first in-game frame from Uranium, a new bike brand created by pro cycling star Rigoberto Urán.
Here's how the Uranium Nuclear is described in the Zwift Drop Shop:
"Uranium is the new bike brand from the Colombian cycling star Rigoburto Uran. The Uranium Nuclear sports a super stiff high modulus T900 carbon fiber frame and fork, paired with a climbing-aero geometry and integrated handlebar and stem to create a fast and clean-looking bike."
This frame was released to coincide with the Virtual El Giro de Rigo happening on November 21st. All riders in those events will be on the Nuclear, and completing either of the Giro de Rigo courses will unlock the Nuclear for you to keep.
This frame is affordably priced at just 184,500 Drops and level-locked at 19. It is rated 3 stars for aero and 3 for weight on Zwift, so it could potentially be a strong performer. Of course, we can't know that with certainty until we run it through actual tests on Zwifts – so that's what we did!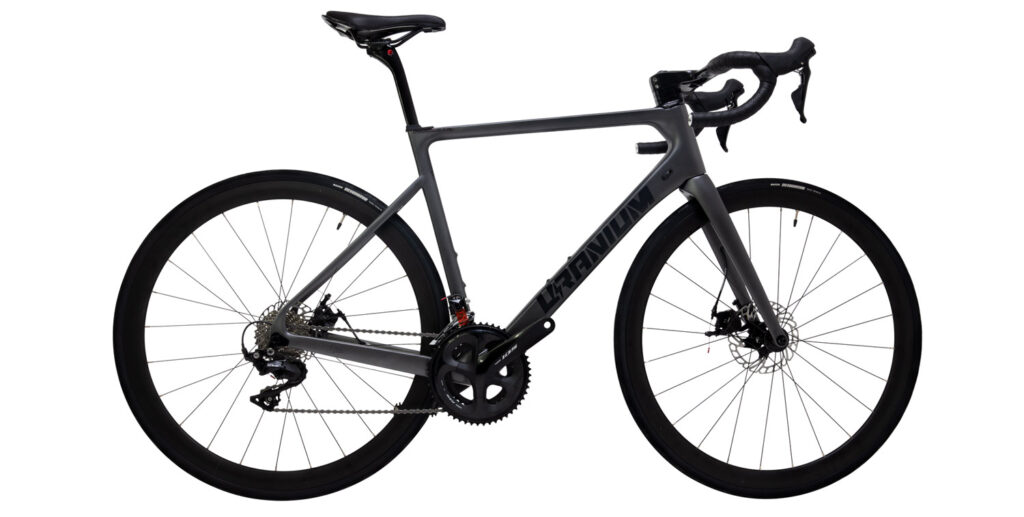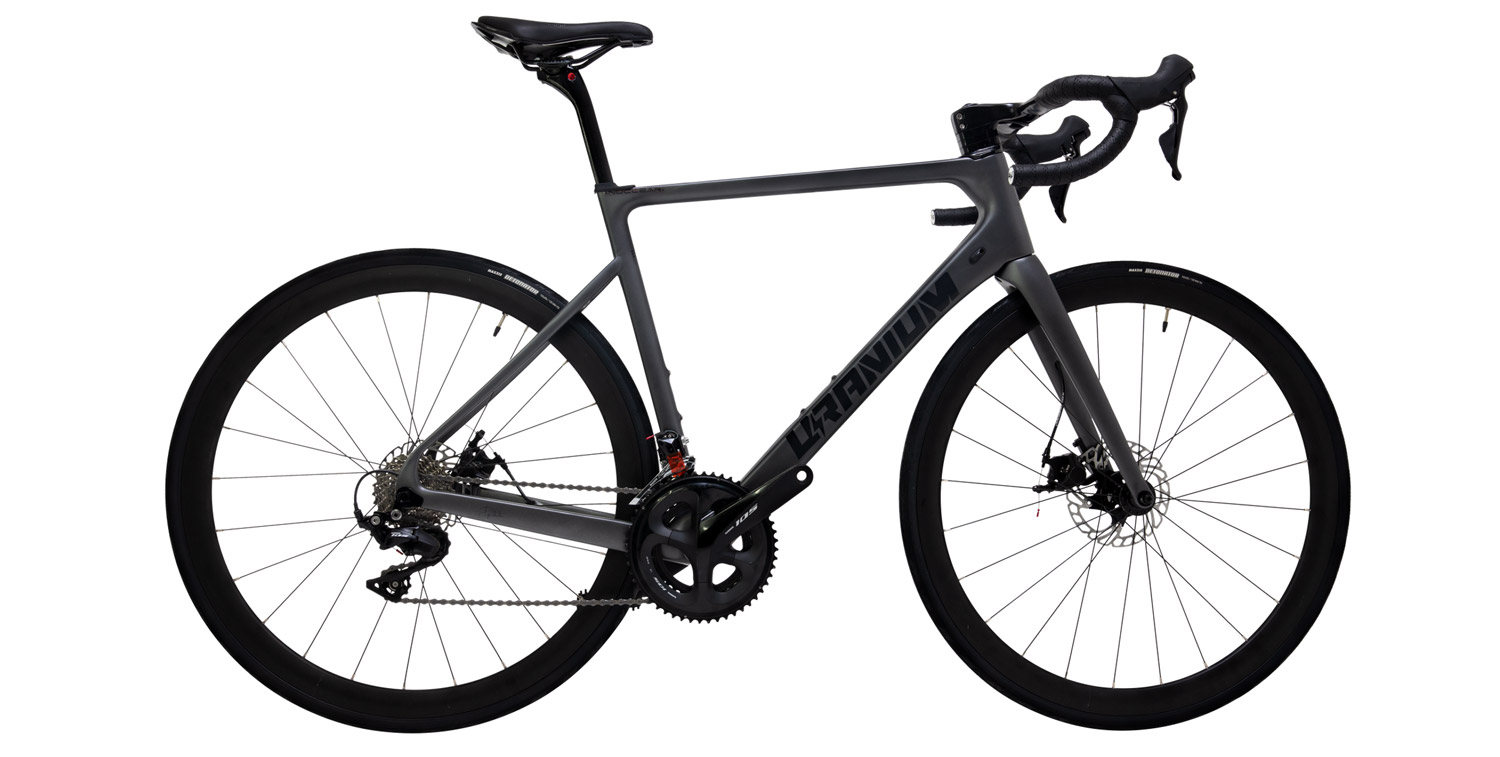 Here's everything you need to know about the performance of the new Uranium Nuclear frame in Zwift.
Aero (Flat/Rolling) Performance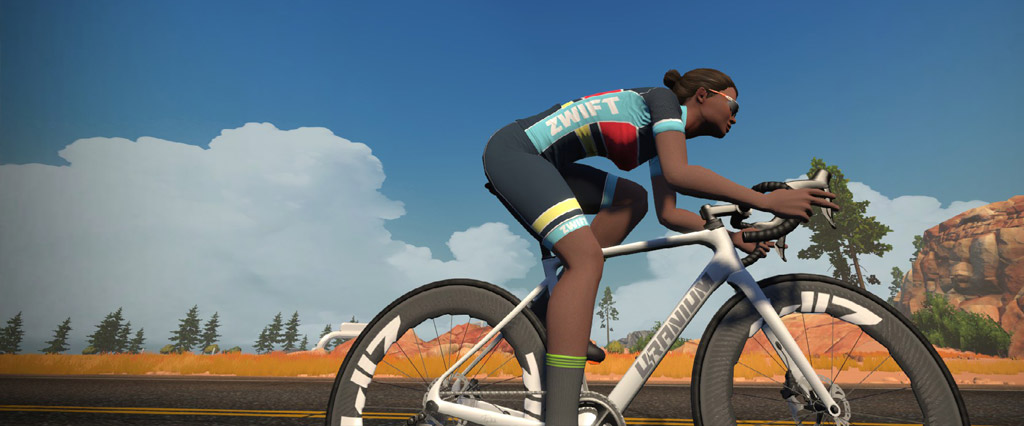 The Uranium turns in a strong performance on the flats, matching the time of other top race frames including the Trek Madone, Felt AR, and Cervelo S5. In fact, our tests show it is only bested by the Specialized Venge S-Works and Cervelo S5 2020!
Its test time of 51:19 is 17 seconds faster than the default Zwift Carbon frame given to all Zwifters. By comparison, the fastest frame in Zwift (Cervelo S5 2020) turns in a time of 51:17.5 on our test course, which is two laps of Tempus Fugit, totaling 34.6km.
Climb Performance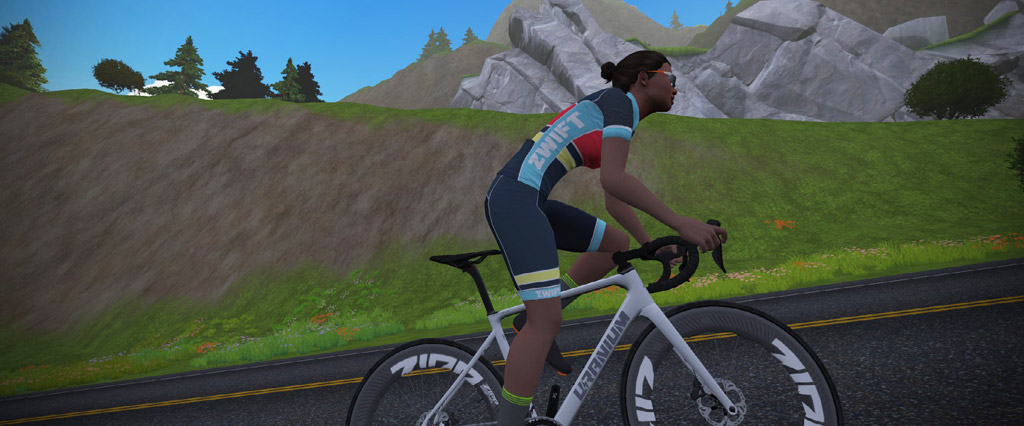 Due to Zwift's Dura-Ace 9200 bug (see "Still Not Fixed" note at bottom of page here), the Nuclear performs quite poorly on the climbs, turning in the same time as the Zwift Aero frame, which places it in the lower 15th percentile.
Without the bug, the frame would climb around 19 seconds faster, which would boost its percentile ranking up to around 55%. This corrected time puts it in the neighborhood of other fast frames – a few seconds faster than the Madone, one second slower than the Cervelo S5, etc.
The Uranium Nuclear currently turns in an Alpe climb time of 49:28. By comparison, the fastest climber in game (Specialized Aethos) completes the test is 48:50.
Note: all test results above are from a 75kg, 183cm rider holding 300W steady using Zwift's stock 32mm carbon wheelset.
Conclusions
The new Uranium Nuclear frame on Zwift performs very nicely on the flats, but its climbing performance is hampered by the Dura-Ace 9200 bug. Without the bug this frame's climbing performance would be very close to the fast aero frames it is competing against. But for now, it's hard to recommend this frame for any racing that includes climbs.
When Zwift fixes the Dura-Ace bug it'll be interesting to retest this frame to see where it fits, because it should speed up a bit in terms of aero performance along with a significant reduction in climb times. It may just be the fastest aero frame in game if that happens – and for the low price and level lock, that would be a remarkable development, especially for newer Zwift racers!
The Nuclear's numbers will be added to the following posts, and it can also be found on our Master Zwift Frames List:
Questions or Comments?
Share below!
Important note: this post contains speed test results for Zwift frames or wheels. These results may change over time, and a bike's performance relative to others may also change. We don't always revise posts when performance rankings change, but we do keep current, master versions of our speed test results which are always available. See the frame charts, wheel charts, and Tron vs Top Performers for current performance data.