The latest Zwift update is now available on all platforms: Mac, PC, Android, iOS, and AppleTV.
Not sure if your Zwift install is up-to-date? Here's how to check >
This update delivers a few new bits of virtual equipment to the game, along with tweaks to the popular new route progress bar. Read on for details!
Route Progress Bar Updates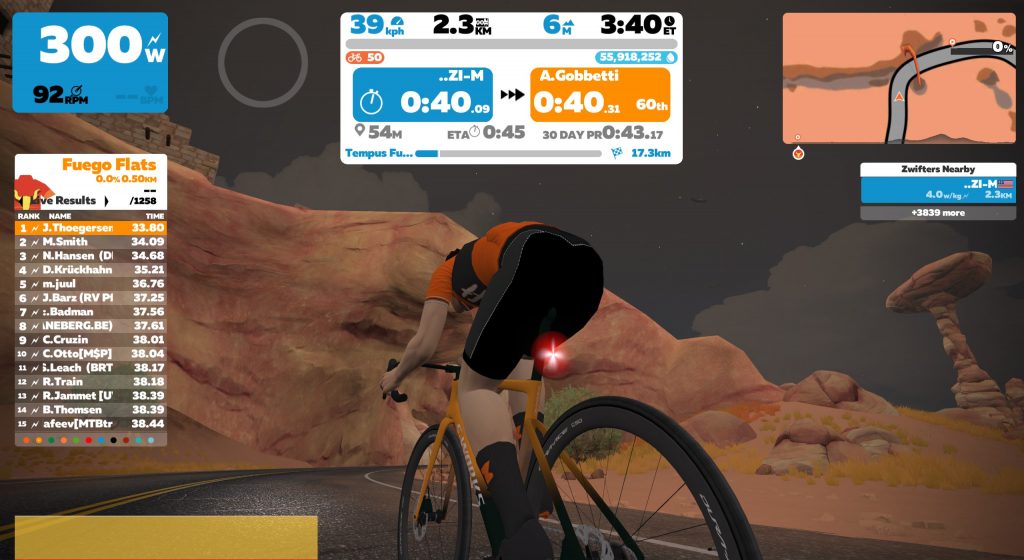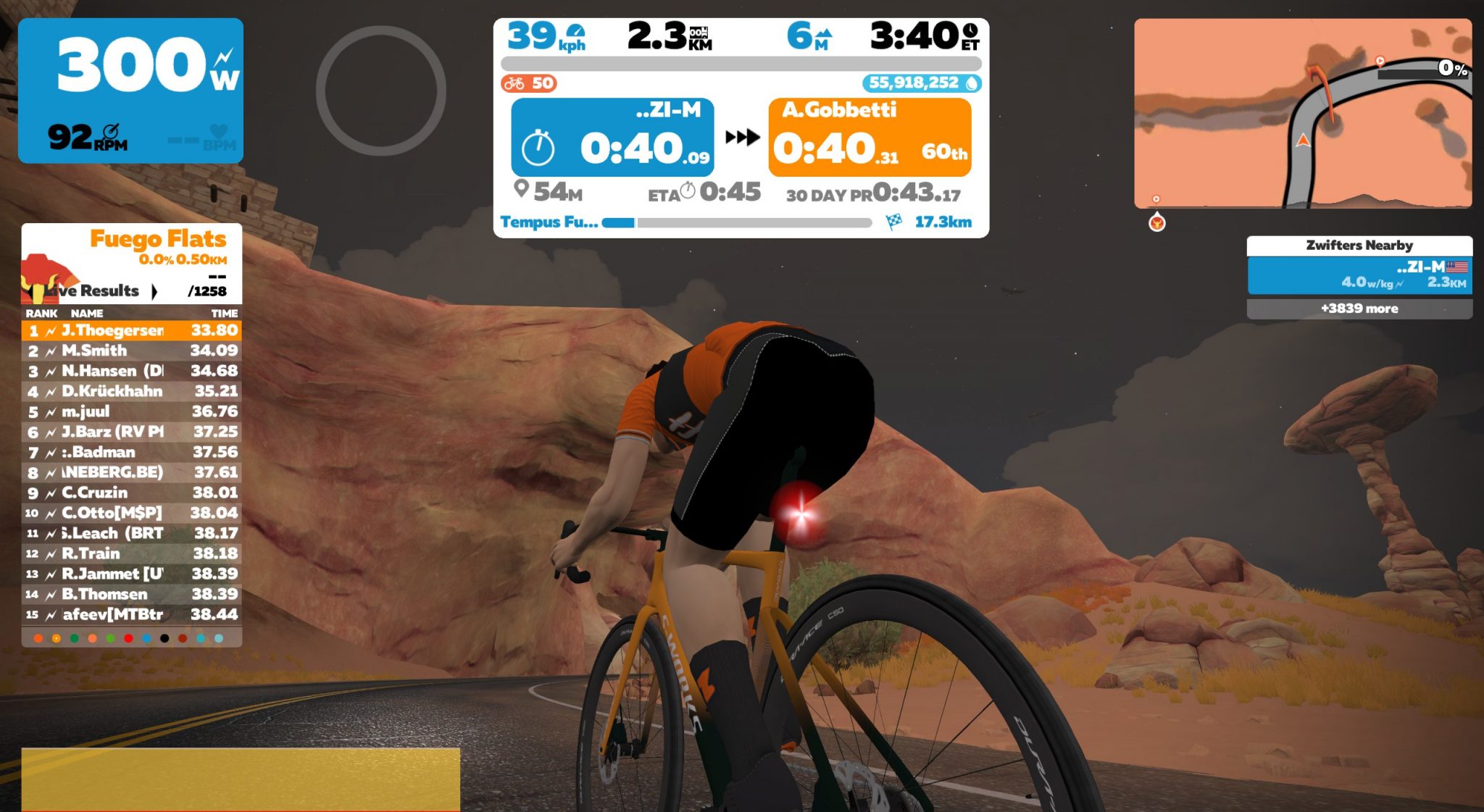 Zwift rolled out the route progress bar in last month's update, and this month made two improvements:
Included the distance to go on the current route, to the right of the bar. On multi-lap efforts the distance resets each lap, so you always have a distance number counting down to the end of the lap.
The bar stays visible even if you're on a timed segment. This is especially important because we don't want it to disappear right at the end of your route if you're on a route (like many of those based in Fuego Flats) which end on a timed segment.
Both welcome improvements, especially the distance to go ticker! Well done Zwift devs.
New Wheels
Two new wheelsets have been added to the Drop Shop:
CADEX 36 wheels

: 3 stars for aero, 4 for weight // Level 26+ required // 257,400 Drops

Shimano C50 wheels

: 3 stars for aero, 1 for weight // Level 28+ required // 88,700 Drops
Based on their star ratings, the CADEX 36 wheels look like they'll be strong climbers, while the Shimano C50 wheels don't look like they'll be standout performers (although their price is low). We're currently testing both wheelsets to determine precise performance and will publish results ASAP.
New Dura-Ace 9200 Groupset
Shimano just announced their new Dura-Ace 9200 groupset, and Zwift has updated a few of the newer frames to use it. It's easy to spot – the old Dura-Ace uses a silver chainring and silver parts on the rear derailleur and brake levers, while the new Dura-Ace is essentially all black: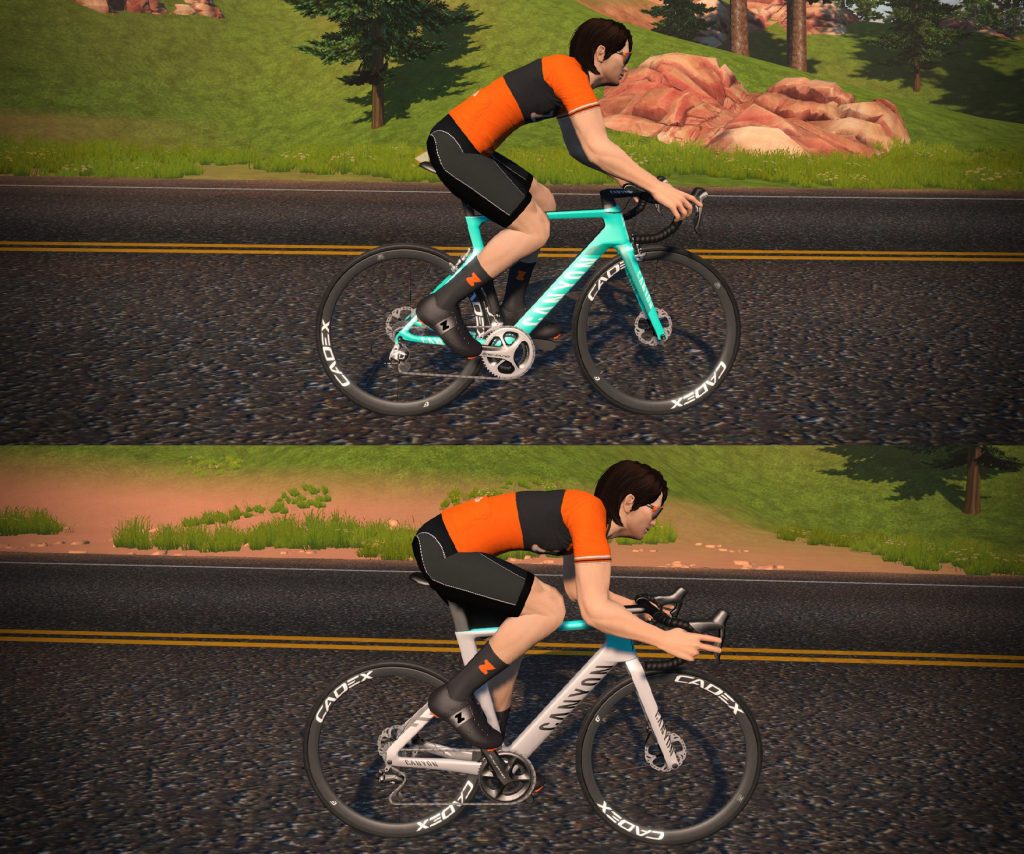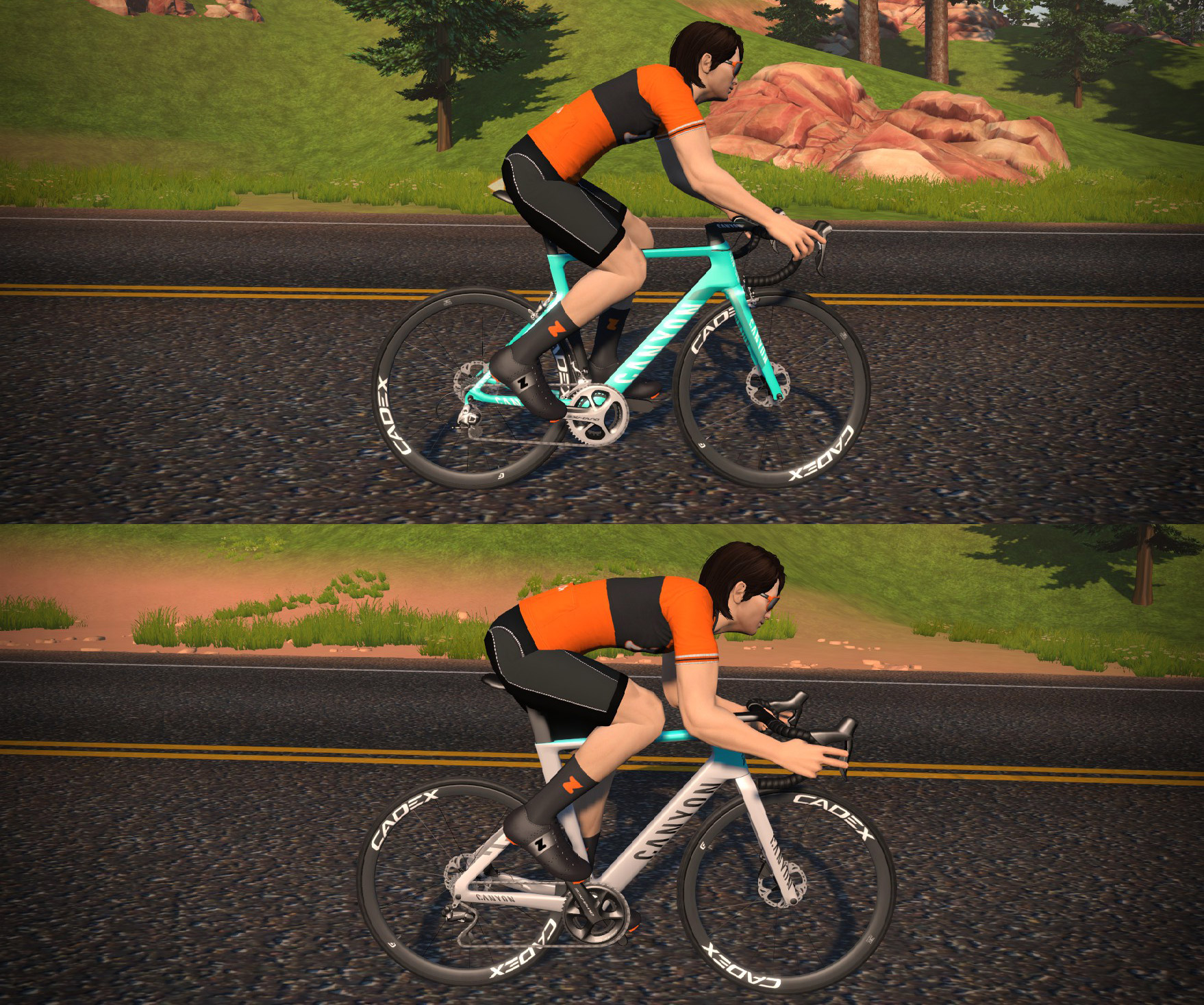 (And just in case you're wondering: yes, it does appear as though bikes using the new groupset also have a 12-speed cassette in the rear, while bikes on the old groupset have an 11-speed…)
The Specialized Tarmac SL7, Canyon Aeroad 2021, and Pinarello Dogma F frames have been updated to use the new Dura-Ace 9200. According to ZwiftHQ, this won't change the frame's performance in-game in any way. But we're still going to test to confirm since groupsets do have an assigned weight in game which could affect speed.
Bug Fixes and Misc Improvements
Here's the list of fixes and improvements, with some notes in italics from us where warranted.
The steering tutorial screen will now only appear one time for a Zwifter.
Fixed an issue where some events would not properly show the lead in text in the event progress bar.
Fixed an issue which would cause a Zwifter to be misrouted on the Mega Pretzel route in a Meetup.
Fixed an issue which would cause Sterzo device users to get a second update prompt after completing a device update.
Fixed an issue which would cause the Velonews kit not to properly unlock or appear in the garage.
Fixed an issue for Zwift Academy Road Baseline & Finish Line Rides which caused segment distance markets to appear in the incorrect place. Segments now start and end with Zwift Academy arches. A welcome improvement, making the segment start lines easier to see!
See Wes Salmon's notes on this update release in the Zwift forum >
Questions or Comments?
If you spotted any other changes in the update, please comment below!