Zwift released a significant update today which includes new bikes in the Drop Shop, more training plans, a new world (Crit City), added achievement badges, and more.
The update is currently available on PC, Mac, and Android. (Like most updates, because of how Apple approves releases, Zwift can't say when it will arrive on iOS or AppleTV. It should be any day now!)
Here's what else we know…
New Dirt Bikes
More bikes in the Drop Shop is always exciting! With Zwift increasing the rolling resistance of dirt in recent updates, we knew they would be coming out with some dirt-specific bikes soon. And that's exactly what they've done!
We have four new Gravel/Cross bikes: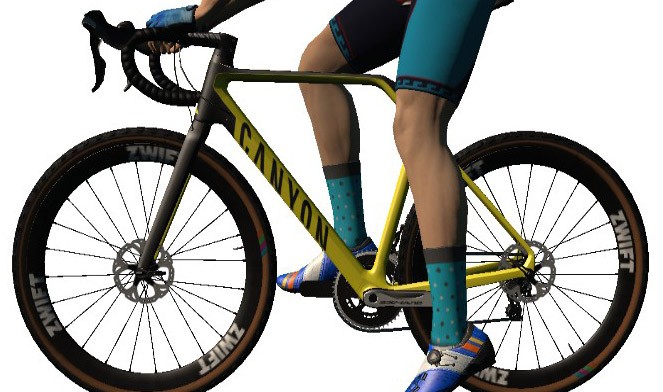 All four bikes come with one wheelset, called "Zwift Gravel", which cannot be swapped out. This wheelset has its own rolling resistance numbers for each type of road surface in Zwift–our testing will determine those numbers and help you decide which bike is best for you.
The update also includes three new mountain bikes: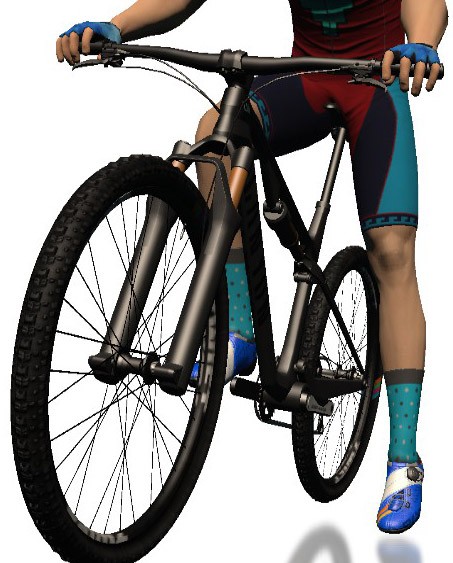 These all use the same "Zwift Mountain" wheel that the Zwift Mountain Bike uses–and the wheel cannot be swapped out at this time.
We're testing these bikes to see how they perform. Watch this space!
Zwift Mountain Bike Tweaks
The Zwift Mountain bike was also updated in this release: it's been taken from 3 stars for aero to 1 star, and the Zwift Mountain wheelset went from 3/4 stars to 1/1. It's also showed up in everyone's garage, so you don't have to perform well on Repack Ridge to unlock it anymore!
More Route Achievement Badges
Route achievement badges were added in the Oct 1 update, but only 25 of Zwift's routes got badges. Now they've added badges for all open routes, bringing the grand total to 67!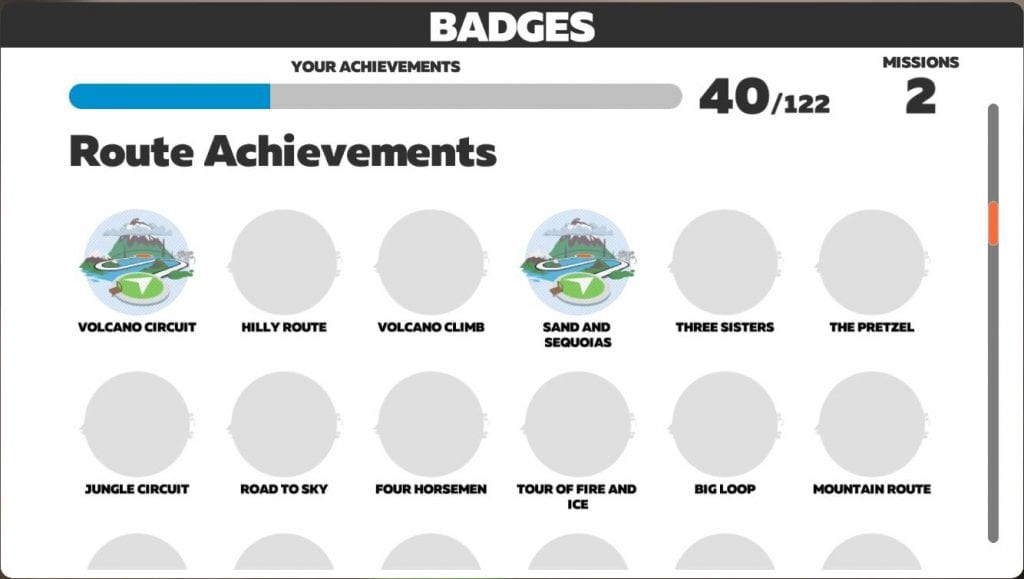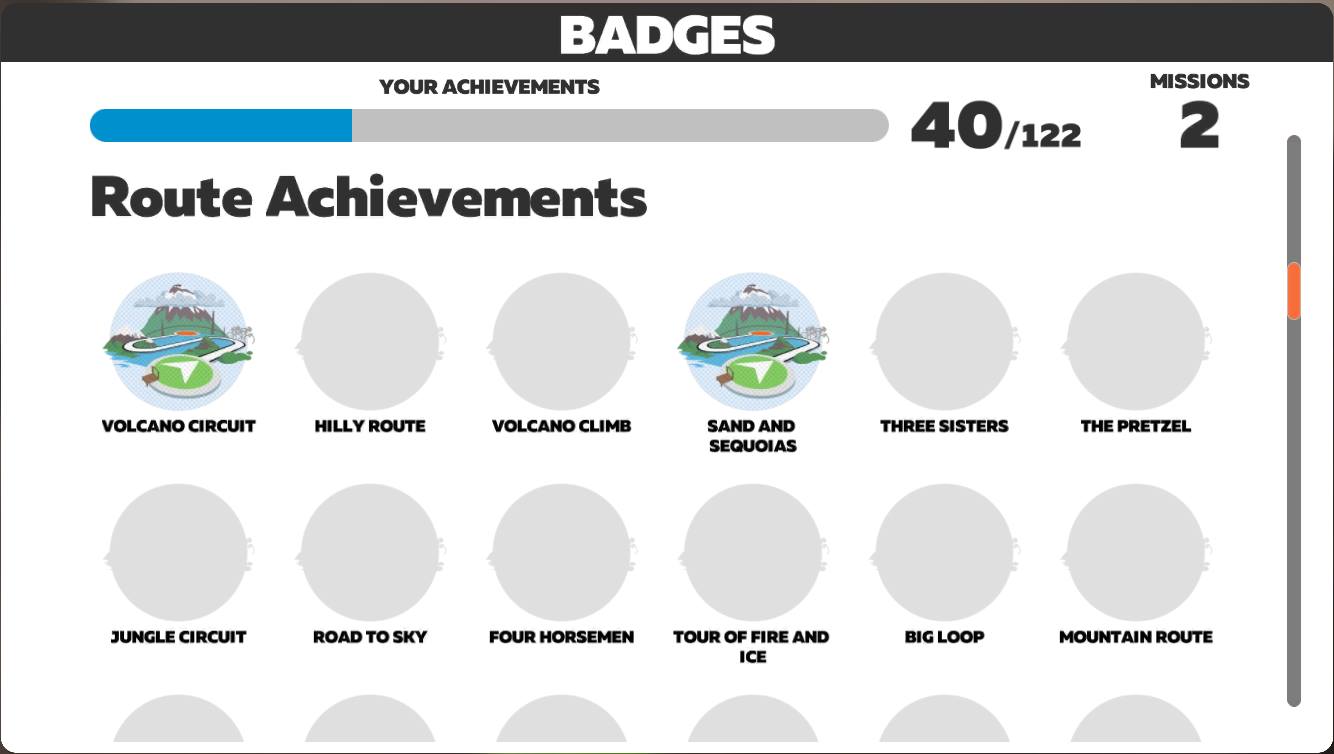 Runners also have achievement badges for each of the dedicated running routes (as well as all the mixed-use routes):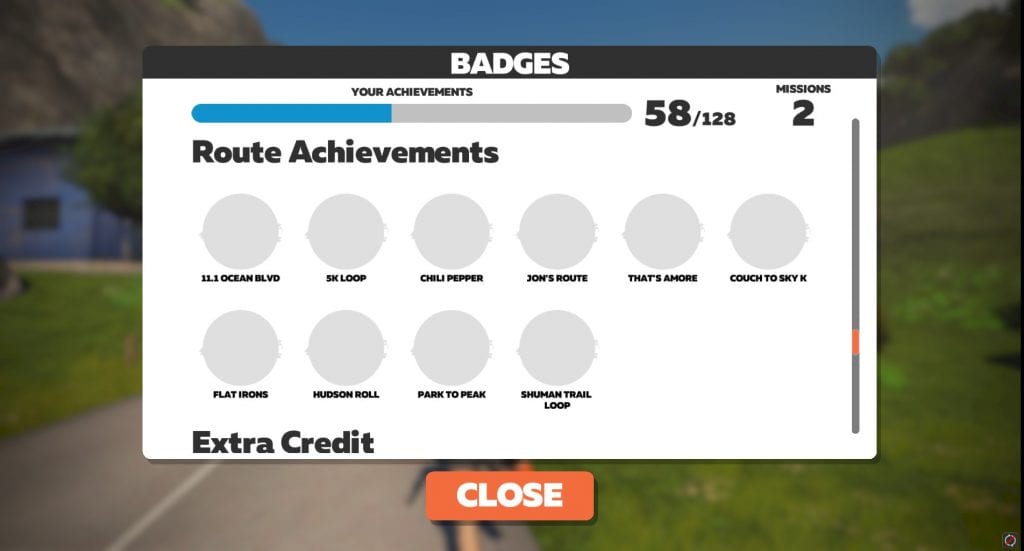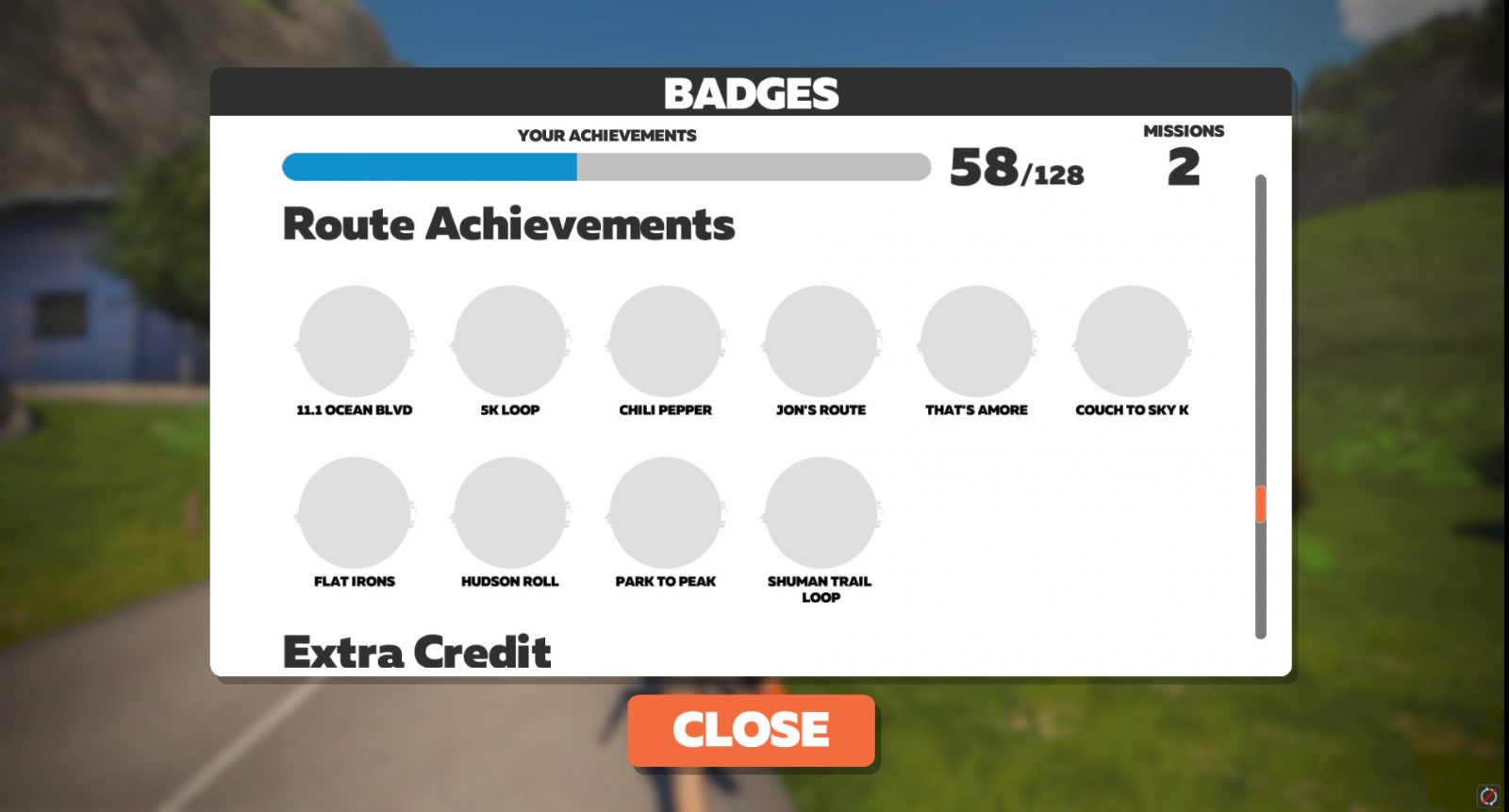 These badges are perfect carrots to get Zwifters exploring new routes and on Zwift more often. Hip hip hurray!
New Training Plans
Three new dirt-focused Flexible Training Plans have been added.
Pebble Pounder: gear up and get read for an all-road adventure
Beginner level, 5-6 weeks, 4 hours/week
Gravel Grinder: dominate the dirt roads and prepare for any adventure.
Intermediate level, 7-12 weeks, 5 hours/week
This plan was already in game, but we listed it here to show how it fits with the other dirt plans.
Dirt Destroyer: build massive pedal torque to crush it offroad.
Intermediate level, 4-6 weeks, 6 hours/week
Crit City Course
This new map has been teased out by Zwift in the past week, and it's officially live now. But since it's an event-only map, you can only ride it by joining an event held in Crit City!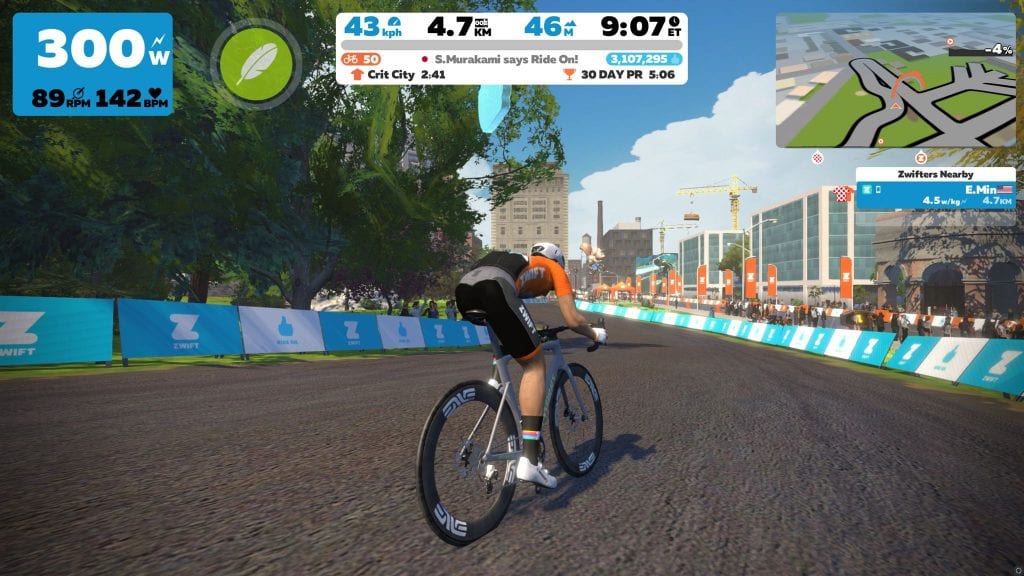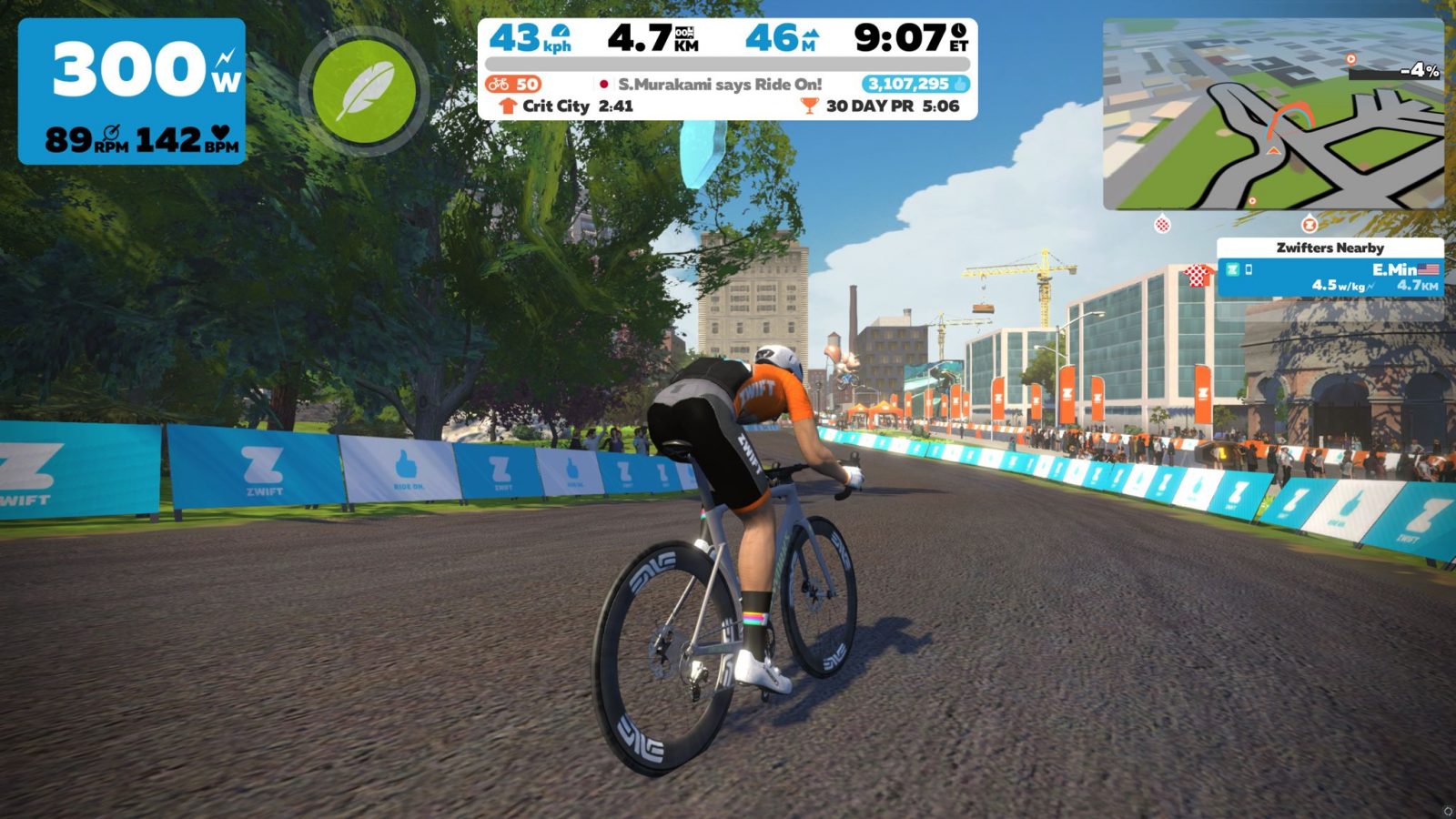 My guess is we'll see events there beginning in the next day or two. We'll just have to be patient until then…
New Mission(s)
The December mission(s) have something for runners and riders. Read all the details here >
And More
Additional changes in this update include:
BETA ANT+ Heartrate strap support on Android (more device support to come in next update)
Fixed pedaling animation bug when riders were warming up in an event paddock
Female riders see female leaderboards first now
Fixed bug where event distance estimations were wrong (note: reports from users are saying distance bugs are still present)
Hammer H3 spin down support over ANT+ added
Neo 2T road feel fixed over ANT+
Is it just us, or is the sloth more animated now?
Note: several hours after the update to version 1.0.43645 rolled out, another one dropped which takes us to 1.043784. Presumably, this fixed a bug that popped up in the first release.
Up Next
Jon included this in the release notes:
As for hints of what is coming in the very near future – our new menu system is coming along nicely and should hopefully make its first appearance on Apple TV next month, and later make its way to all versions of Zwift. A little something is coming for runners soon too, and we've also been playing with some new ways to steer bikes within Zwift. Stay tuned.