Yesterday I shared some Crit City sneak peeks we've seen on social media this week. But just a few hours ago, Zwift CEO Eric Min shared the biggest leak yet–a Strava ride on the new map!
Here's a little analysis of what we see there…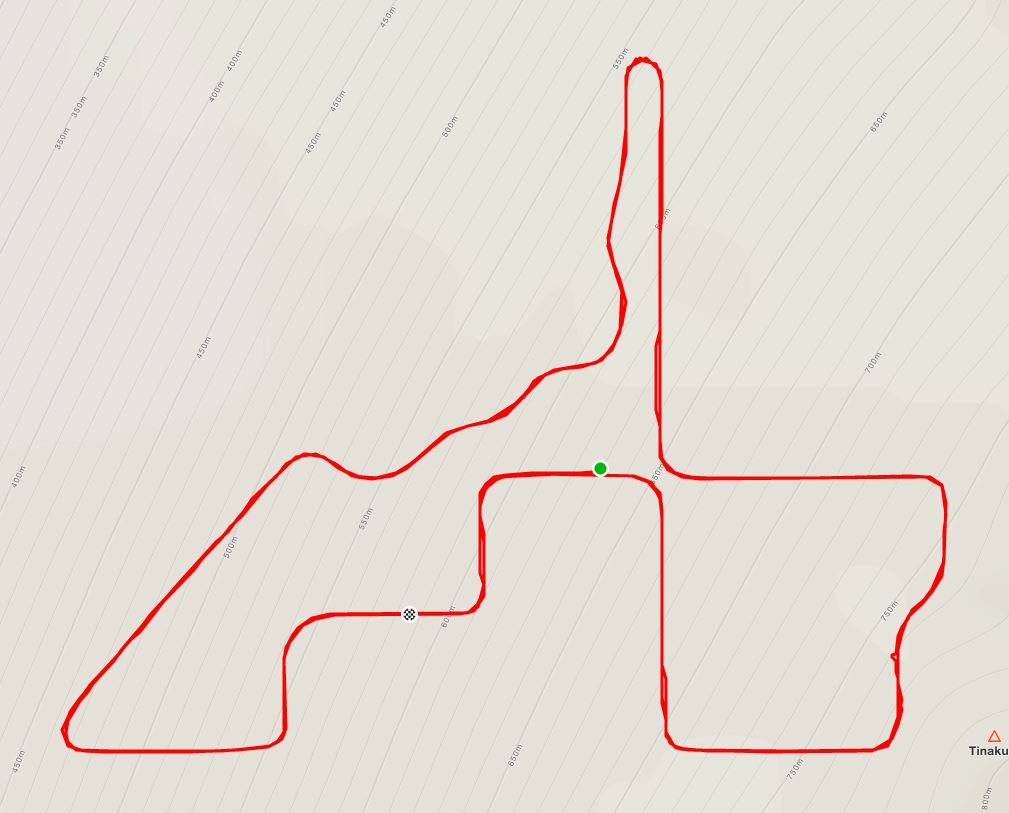 The route is ~1.9km (1.2 miles) long, with just one small rise. That rise is around 400 meters long, and averages perhaps 3-4%. Perfect for a crit course that needs a little something spicy to break things up!
Based on the picture Eric uploaded, we can see where the start/finish is, and see there is a lap timer as well as a KOM jersey awarded (Eric has the mixed leaders jersey for fastest lap and KOM in his screenshot below):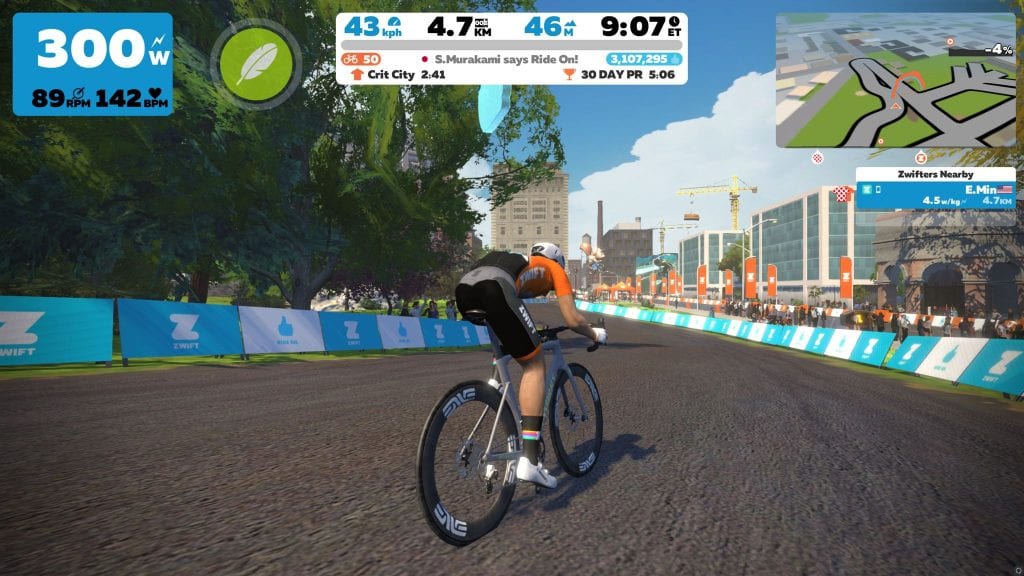 We can also see some fun imagery in the screenshot–Scotty on a bike, a big screen with Zwift video on it, Zwift popup tents, and more.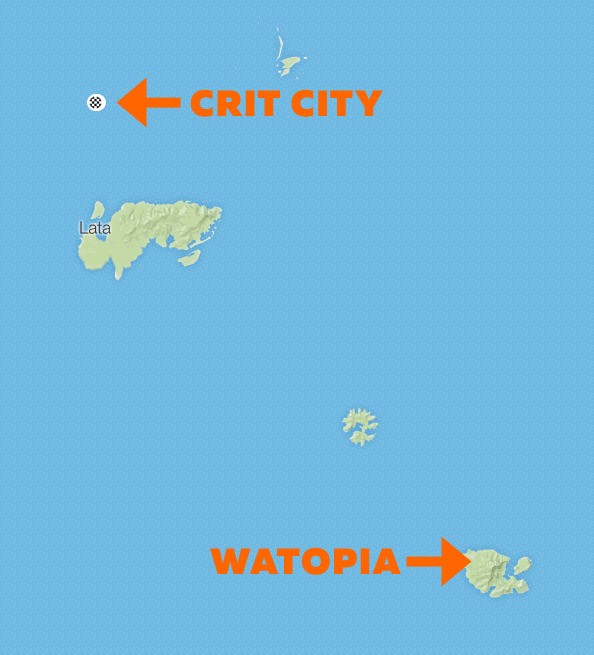 Where in the World?
In terms of GPS coordinates, Crit City is located 188km from Watopia. It's on a small island called Tinakula, which is northwest of Teanu where Watopia resides.
At that distance, it's highly unlikely these two maps will ever be connected.
When?
In the past, Eric's Strava teaser rides have always come just a day or two before the new route is released. So I would guess Crit City will go live today or tomorrow, but there's a big gotcha…
Event Only
Certainly this route will be event only, like Bologna. It's so short, if a few thousand riders were all on it at once it would be a zoo! So we'll have to wait and see when the first events are scheduled.
See you on the new course… soon!