Zwift sent out a press release yesterday announcing two key hires. Here is the release in its entirety, with some additional thoughts from me following:
---
Zwift Appoints YuChiang Cheng As Chief Product Officer to accelerate its product and customer experience
Mark Cote also joins Zwift as Senior Director, Content Programming
Zwift, the online training platform for cyclists, runners and triathletes worldwide, has today announced the appointment of YuChiang Cheng who joins as Chief Product Officer where he will own the end-to-end customer experience of Zwift's products; driving customer value, innovation and quality. Cheng will lead Product Design & UX,  Engineering, Game Design & Art, Product Management, R&D, Content Programming, LiveOps, QA, and Community Support.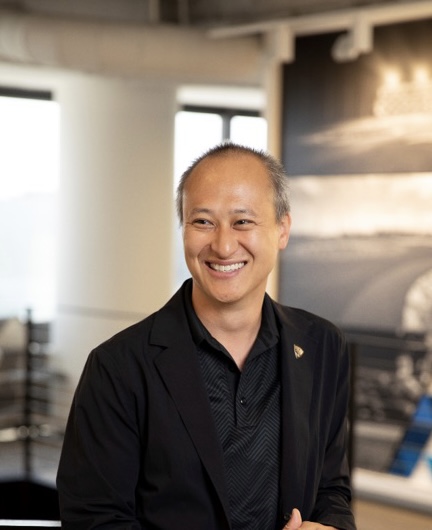 Prior to Zwift, Cheng built cross-functional teams to create products for name brands such as Topgolf, Virgin Games, World Poker Tour, Monopoly, Sky, USGA, PGA of America, and MGM-Mirage. Through his career, Cheng has been at the forefront of connecting physical and digital together, creating premium, integrated experiences.
Cheng co-founded the World Golf Tour (WGT), a virtual golf simulation game which grew to over 28 million players. WGT pushed the traditional sport of golf onto Facebook, iOS, and into the esports competition world, making the game more accessible to a larger, more diverse audience. WGT pioneered the free-to-play business model in the western world and merged real-world professional events with the virtual world by hosting the Virtual US Open over 10 years ago, which still continues today.
"I'm thrilled to welcome YuChiang Cheng to Zwift," says Zwift CEO and Co-Founder, Eric Min. "This is a critically important hire for Zwift as we continue to invest in the very best people to develop our product experience and build out our teams. YuChiang brings considerable experience from a highly impressive career spanning companies of all sizes. I have no doubt that he will have a huge impact on levelling up the business as we move into hardware and continue to invest heavily into the core product experience, making Zwift more accessible to use and more personalized by design."
"I'm honored to have the opportunity to steward the future of such an innovative product and work with a passionate world-class team at Zwift", says YuChiang Cheng, Chief Product Officer, Zwift. "This is a rare opportunity to be able to join a business which is wholeheartedly committed to investing in its product, people and consumer experience. Eric Min and the Board have committed substantial resources to build the best team, polish the product and drive new experience innovations for existing Zwifters. We are also committed to make Zwift a more accessible platform and fulfil our mission to help get more people, more active, more often."
The news comes shortly after Zwift confirmed the appointment of Mark Cote as Senior Director, Content Programming. Cote joins Zwifts following a 13-year career at Specialized where he worked across physical and digital product development, brand, and marketing. At Specialized, Mark held roles including Leader of Integrated Technologies, Leader of Global Marketing and Innovation, and most recently Active Category Leader. Cote will report into YuChiang working to define and implement the strategic vision for in-game training and event experiences at Zwift to ensure a consistent, engaging, and results-driven experience for all Zwifters. Cote will be working with the Product, Marketing, Engineering, Commercial, and Customer Support teams.
"As a long-time Zwifter and huge fan of the brand, I'm thrilled to be joining Zwift", says Mark Cote, Senior Director Content Programming. "My team will be working super closely with the Zwift community to bring enticing experiences that are even more engaging and accessible for all Zwifters."
---
More Thoughts on YuChiang Cheng
Cheng's long experience at WGT as co-founder and CEO bodes well for his new position at Zwift, because his new remit is very broad. Zwift's press release says Cheng will lead "Product Design & UX, Engineering, Game Design & Art, Product Management, R&D, Content Programming, LiveOps, QA, and Community Support."
Is Zwift just adding another layer of management to their corporate structure? Well, perhaps. But consider this: since the big re-org in April 2020, there really hasn't been anyone at the helm of the product teams. So this is a layer of management – but probably a much-needed one, given the tendency of tech teams to turn into inefficient silos instead of cross-functional powerhouses.
With something like 400 employees broken up into many different teams, it will take clear vision, effective planning, and properly-resourced teams for ZHQ to develop product features beyond the MVP (minimum viable product) phase we've seen so much of lately.
Cheng launched WGT with co-founder Chad Nelson in 2008. It was acquired by Topgolf in 2016. He stayed on with Topgolf until late 2020, when he posted this on LinkedIn, saying, "it is time for me to return to my entrepreneurial roots."
Is this job a return to his entrepreneurial roots? Probably not. But I'm sure the rest of the Zwift community joins me in hoping Cheng brings an improved level of leadership and focus to the product teams. There are so many improvements to be made to the Zwift product, but it will take a skilled leader to build and guide the teams necessary to make Zwift all it can be.
More Thoughts on Mark Cote
I had a nice Zoom chat with Mark last week, and while he's still getting the lay of the land in his new role at Zwift, he's clearly already working hard to discern the needs/desires of the Zwift community, and how teams at Zwift could be optimized to deliver better content (think events, training plans, and more) for Zwifters.
Jordan Rapp recently departed from his position as Game Designer/Software Engineer at Zwift, and he's been friends with Mark for years (triathlete buddies). Mark isn't taking Jordan's position, but there will be some overlap as Jordan's work on features such as structured workouts and anti-sandbagging did directly affect in-game content. Hopefully Jordan left Mark some good notes!
Mark has become a presence on social media in recent weeks, interacting with the community to address particular concerns. He's also a longtime Zwifter, joining in the early beta Jarvis days. Both of these are good qualities in any Zwift employee, as it means he understands what makes Zwifters tick, and has his finger on the pulse of the community.
And of course, his career at Specialized means he understands the bike category very well. That's going to be helpful as well.
Your Thoughts
It's much too early to see what effect these new hires will have on Zwift overall. But it takes good people to make great things, so I'm saying these hires are good news. Share your thoughts below!