Zwift has been keeping a welcome cadence of monthly missions, and today the February mission went live in game. Called "Sky's the Limit", this mission is all about climbing. Here are the details…
Getting Started
To begin the Mission, select the mission card on your homescreen and click to register: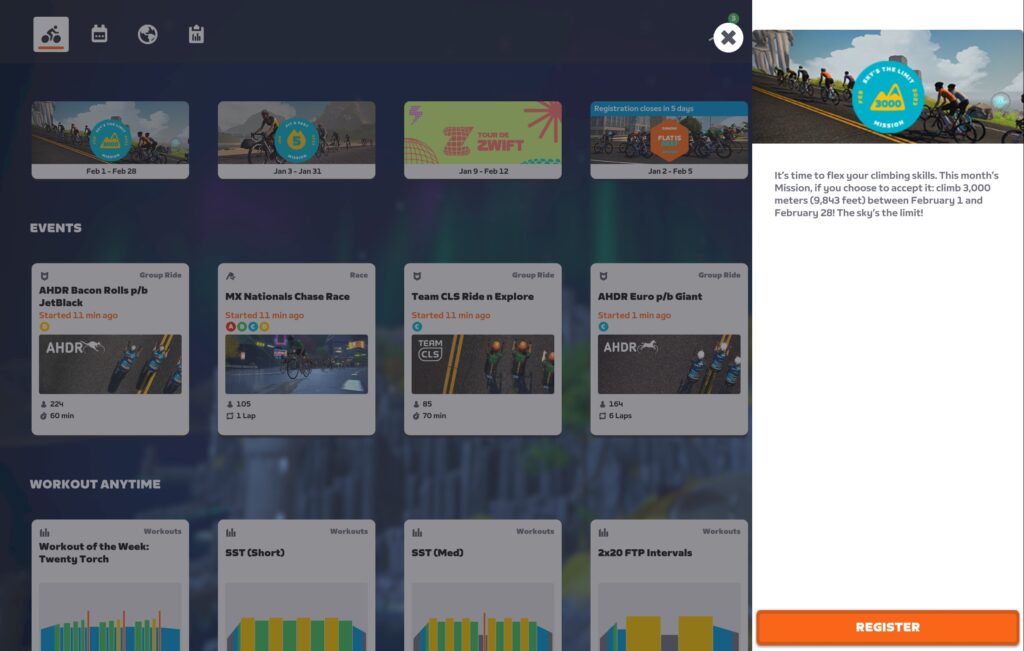 Once you've registered, clicking the mission card will show your progress for the Mission.
Completing the Mission
To complete the mission and earn the achievement badge, climb a total of 3,000 meters between February 1-28, 2023.
Hill Repeats, Anyone?
Many riders will accumulate 3,000 meters by riding their typical schedule during February – 3000 meters is just 351′ of climbing per day, spread across 28 rides.
But you could also knock it out quickly by targeting climbs.
How many times would you have to climb some of Zwift's popular mountains in order to achieve 3,000 meters?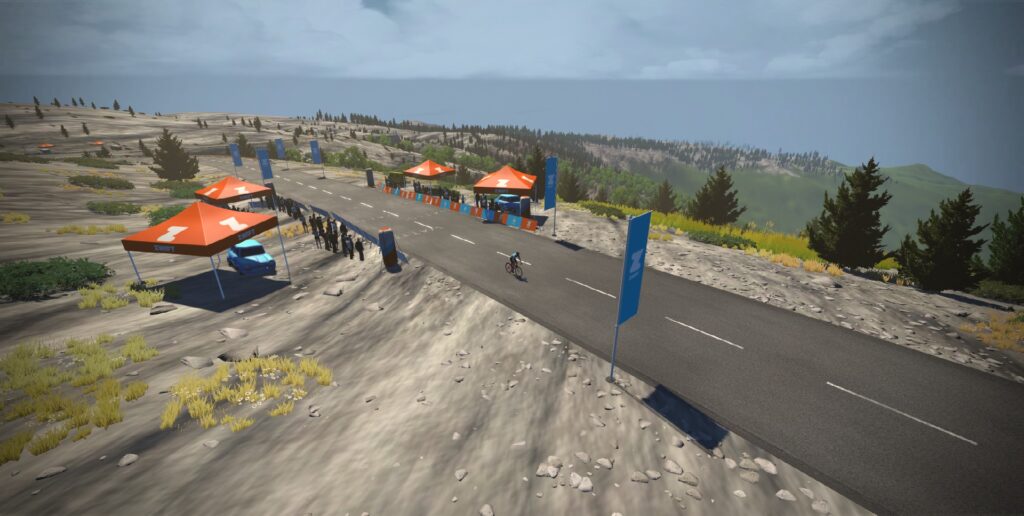 Getting Closer to the Tron
If you haven't yet earned the Tron bike, completing the 3,000 meters of climbing for this mission will bring you 6% closer to your goal of 50,000 total meters climbed.
Learn all about unlocking the Tron bike on Zwift >
Questions or Comments?
Post below!