Key Details
Length: 19 km (11.8 miles)
Elevation Gain: 1481 m (4,859')
Average Gradient: 7.8%
Found in France
In-Game Name: Ventoux KOM
Modeled after France's infamous Mt. Ventoux, Zwift Ventoux is the biggest climb in game by a large margin.
Adding insult to injury, this unrelenting climb begins after you've already been riding uphill for the first 1.7km of the Ven-Top route! But you're just getting started.
Yellow-topped markers every kilometer count down your distance to the summit. When you reach Chalet Reynard 13km into the climb you've finished over 2/3 of your ascent.
Keep pushing, doff your casquette as you pass Tom Simpson's memorial with 1km to go, then give yourself a pat on the sweaty back as you pass beneath the KQOM banner. Chapeau. You've conquered Zwift's biggest climb!
Routes Featuring this KQOM
Leader's Jersey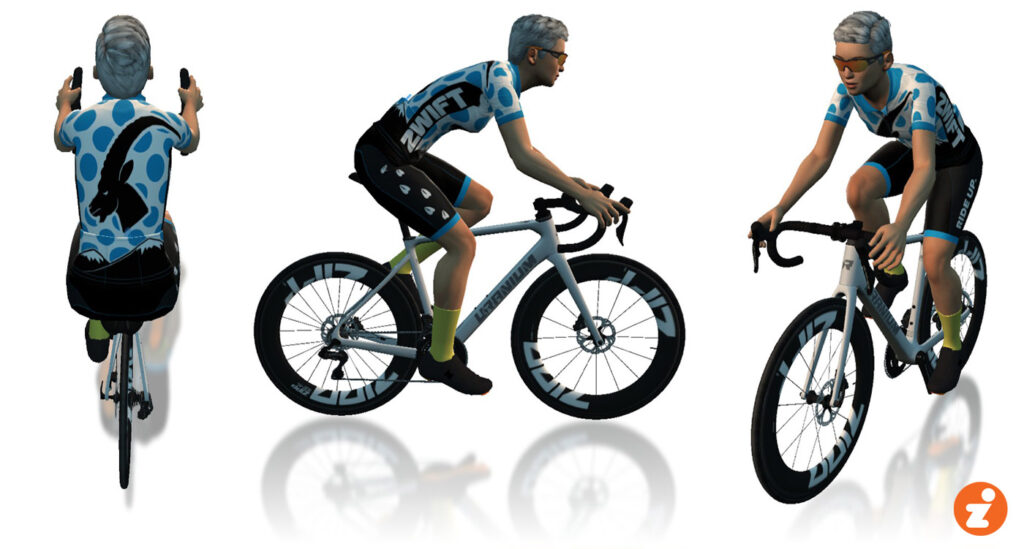 A word about accuracy: as much as possible, we've used Zwift's in-game numbers for the segments listed. Strava data may differ slightly.