Zwift's May update included the first frame in-game from US-based Quintana Roo, a company which specializes in triathlon bikes. The frame is QR's flagship V-PR, and it's easy to spot on course thanks to QR's signature "leading edge absent technology": a non-driveside aero chainstay.
Here's how it's described in the Drop Shop:
Re-designed from the ground up, the V-PR is Quintana's most variable condition-favorable triathlon bike ever. Carve roundabouts, attack rollers, descend, corner and climb in confidence. The V-PR is built for triathletes and is one of the best-handling bikes in triathlon.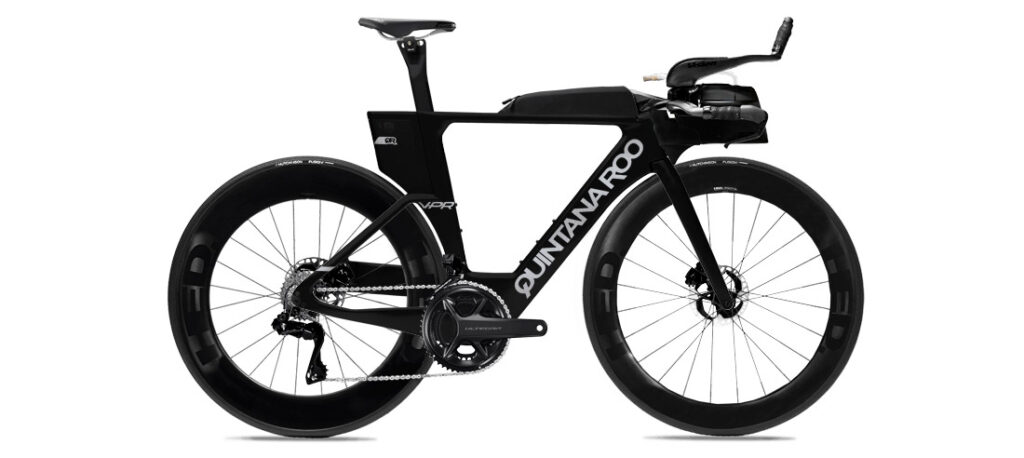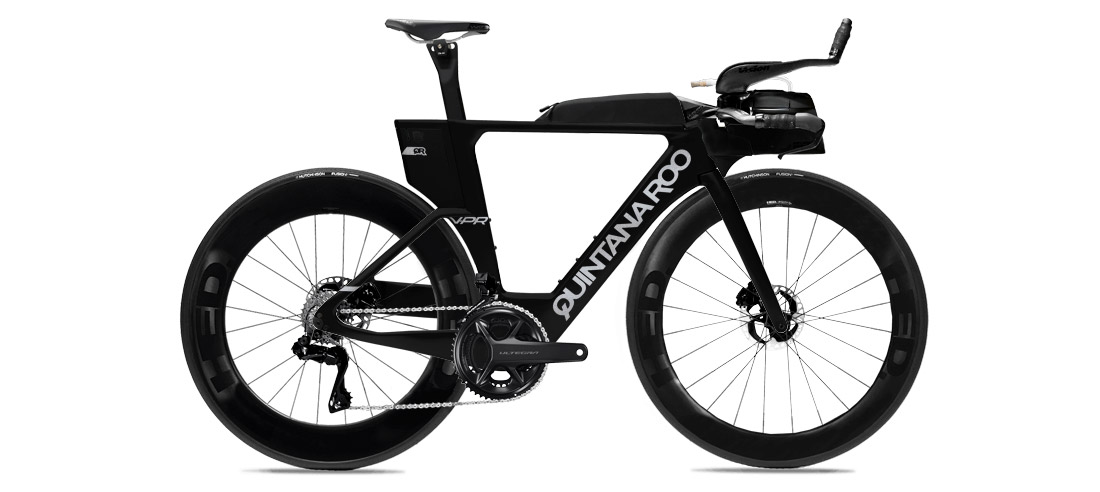 This frame is priced at 638,600 Drops and level-locked at 16. Like every TT frame in Zwift it is rated 4 stars for aero and 1 for weight, so we had to run it through our normal tests to learn exactly how it performs.
Here's everything you need to know about the performance of the new Quintana Roo V-PR frame in Zwift.
Aero (Flat/Rolling) Performance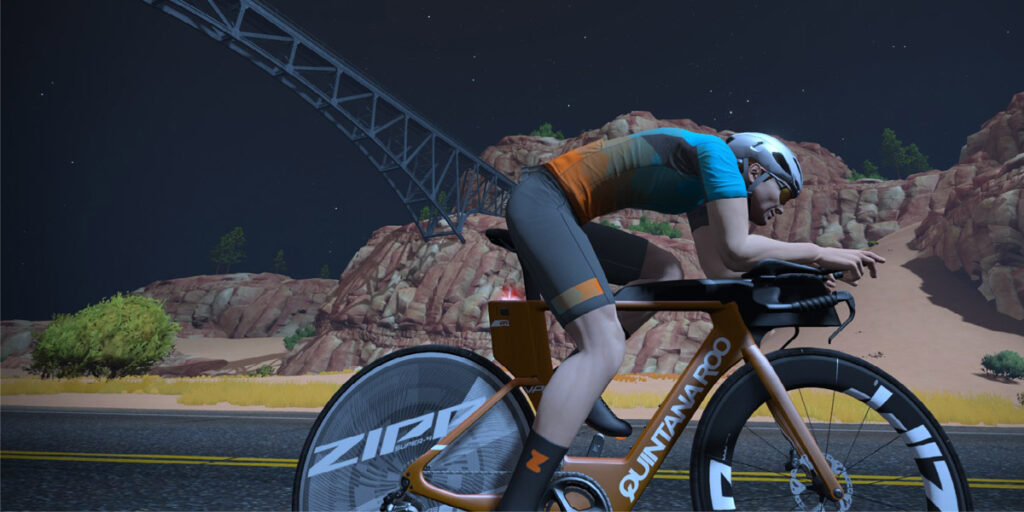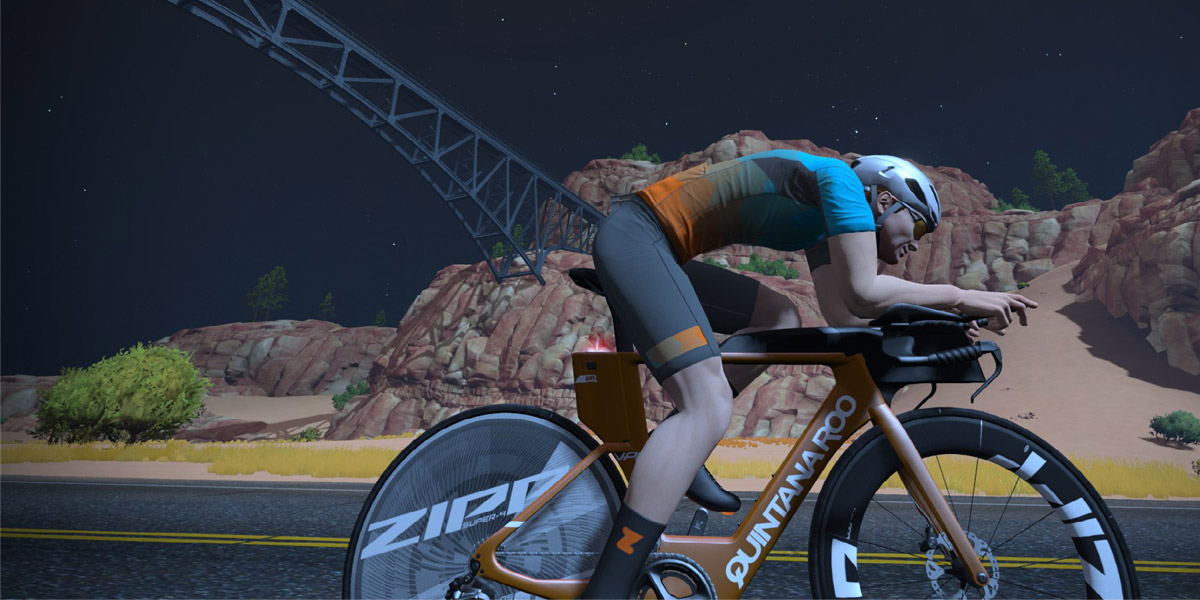 The V-PR turned in the same flat test time as several other frames, meaning it ranks right around the 50th percentile in the universe of TT frames on Zwift. Its test time matches the BMC Time Machine, Canyon Speedmax, Specialized Shiv, Diamondback Andean, Scott Plasma, and Specialized Shiv S-Works.
Its test time of 49:58 is notably 3 seconds slower than the Cervelo P5, despite Quintana Roo claiming the V-PR is faster than the P5 at all yaw angles. By comparison, the current fastest TT frame (Canyon Speedmax CF SLX Disc) turns in a time of 49:41 on our test course, which is two laps of Tempus Fugit totaling 34.6km.
Climb Performance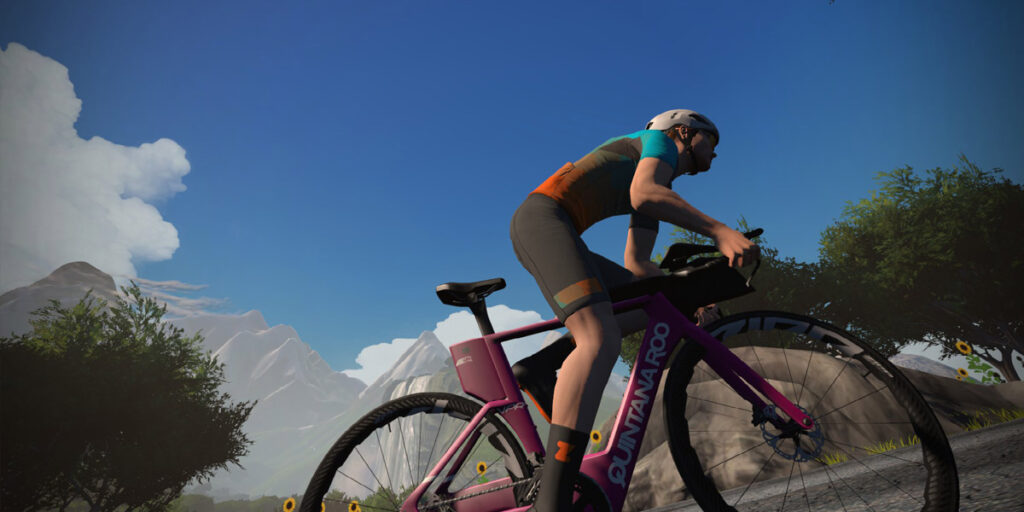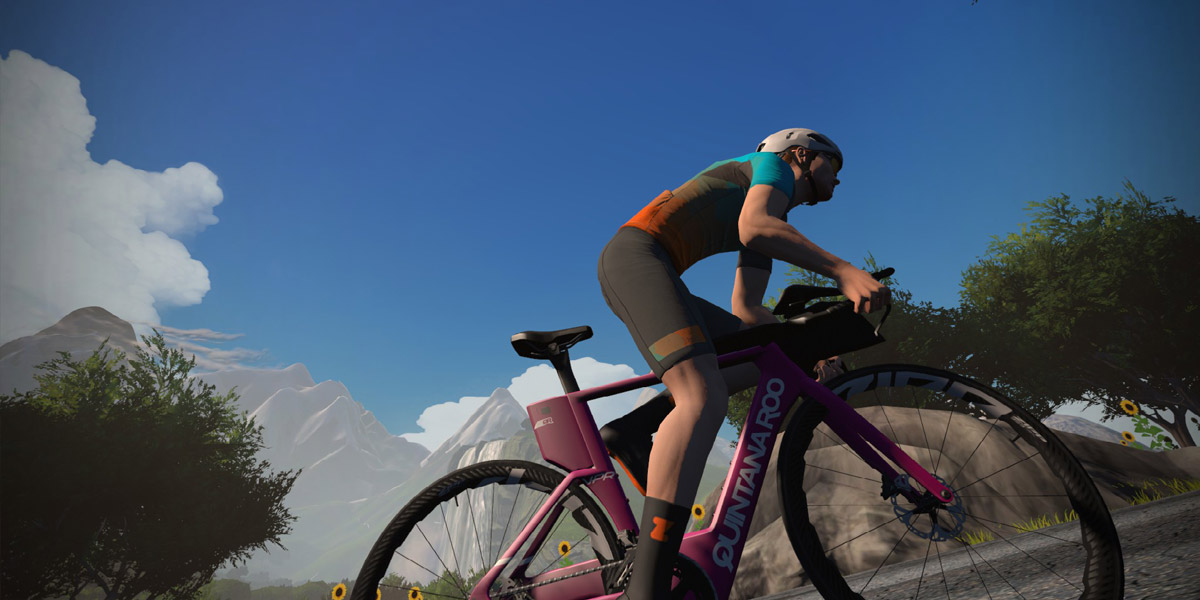 The Quintana Roo V-PR's climbing performance places it mid-pack, much like its flat test performance.
The V-PR turns in a respectable Alpe time of 50:10. The fastest overall climbers in game (Felt IA 2.0 and Scott Plasma RC Ultimate) complete the test in 50:01.
Note: all test results above are from a 75kg, 183cm rider holding 300W steady using Zwift's stock 32mm carbon wheelset.
Conclusions
Quintana Roo's V-PRO doesn't turn in particularly remarkable performances on Zwift, with several other frames available at lower level locks with comparable (or better) performance. Still, it's one of the cheapest TT frames available and locked at a fairly low level (16), so its performance is in keeping with its pricing and availability.
It does include a functional color slider, so if you're a QR fan in real life and/or simply want a frame that stands out from the crowd, this may be the one.
The Quintana Roo V-PR will be added to the following posts, and it can also be found on our Master Zwift Frames List:
Questions or Comments?
Share below!
Important note: this post contains speed test results for Zwift frames or wheels. These results may change over time, and a bike's performance relative to others may also change. We don't always revise posts when performance rankings change, but we do keep current, master versions of our speed test results which are always available. See the frame charts, wheel charts, and Tron vs Top Performers for current performance data.