Since their release in late August 2020, Pace Partners have become a popular feature on Zwift – an always-on group ride which sticks to a consistent pace.
They were expanded to include the Drops Multiplier game in October 2020, rolled out to runners in December 2020, and have been steadily tweaked in each month's updates to further improve the user experience.
This week Zwift quietly announced another update to the cycling Pace Partners – route rotation!
Up to this point, each Pace Partner has basically stayed on the same route (with very occasional deviations surprising everyone because they weren't shown in the drop-in screen.) Now the drop-in screen appears to accurately show which route the Pace Partner is actually on, and according to Zwift's post, the Pace Partners are rotating routes on a weekly basis:
Notes
Each Pace Partner's routes have a similar elevation-to-distance ratio as their original routes (except C. Cadence, whose new routes are a bit more climby than her original pan-flat Tempus Fugit route)
Route changes will occur on Monday mornings between 4-5am UTC. Use this handy site to convert to your local time zone
Currently the Pace Partners are set to Route Set 2, which means next week they should be on Route Set 3.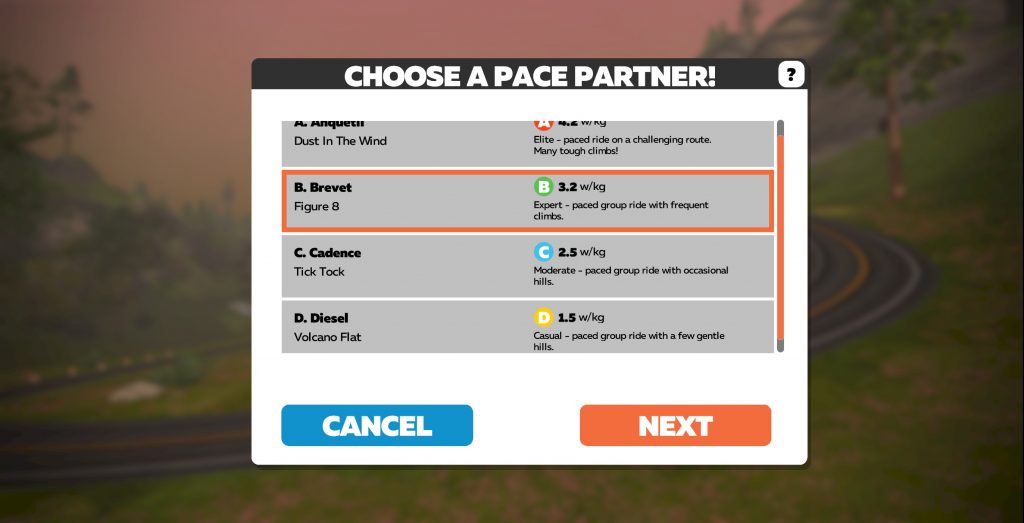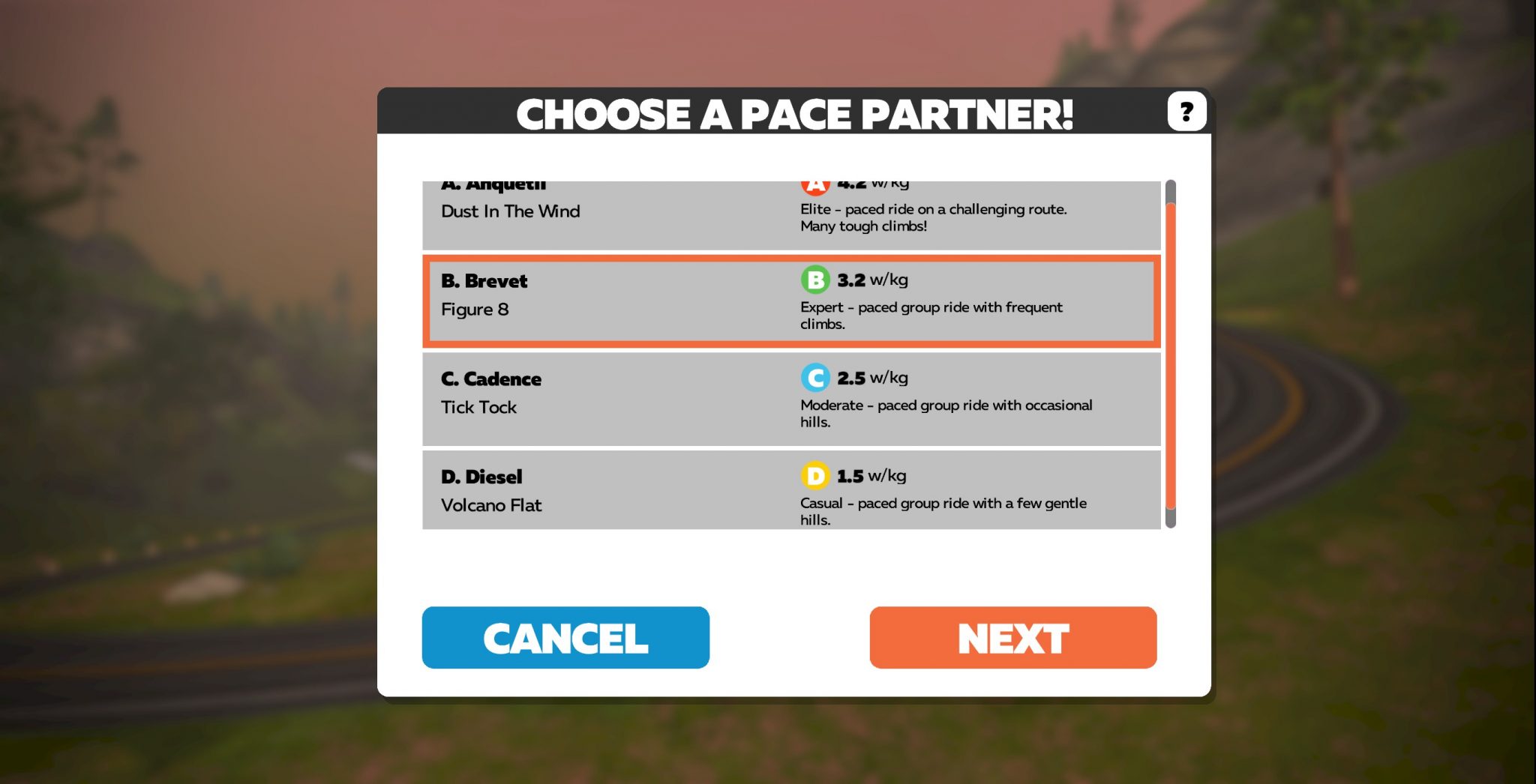 Your Thoughts
Do you like the idea of the Pace Partners rotating routes? What do you think of the route choices? Chime in below! (You might also want to share your feedback on the Zwift forum post.)