Zwift rolled out a Drops Multiplier game for Pace Partners in the September 2020 update, Here's how it works…
NOTE: Pace Partners continue to evolve, so while the basic concept of the Drops Multiplier game has stayed the same, distances and multipliers may change with each game update.
Stay with Pace Partner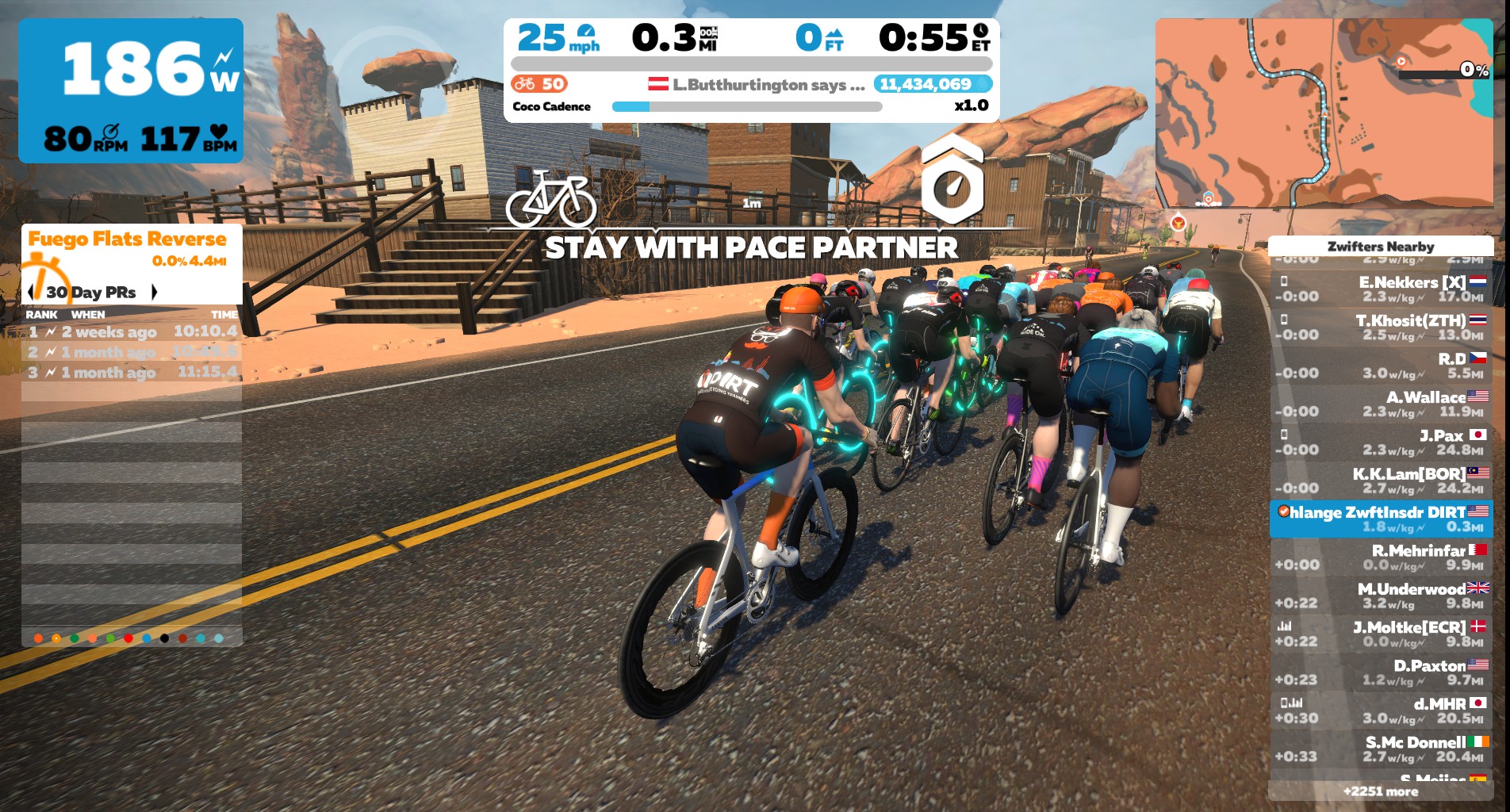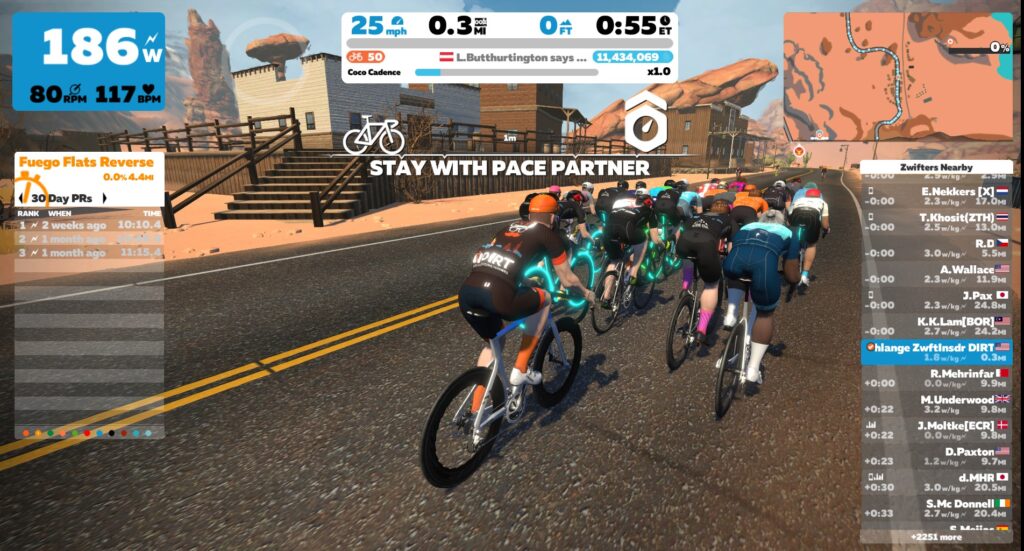 The whole point of the Drops Multiplier game is to encourage riders to group up around the Pace Partner. So when you get within 7 meters of the Pace Partner's "bubble", a "Stay with Pace Partner" message will show on screen, along with a number indicating the distance between you and the Pace Partner's bubble.
As long as you're within 7m of the Pace Partner's bubble, you're good! But if you get further than 7m, the "Stay with Pace Partner" message will disappear. This is the danger zone! At this point you have just a few seconds to get close again, otherwise your entire Drops Multiplier game will be reset.
Note: Pace Partners have a 10 meter diameter "bubble" around them. You only get the prompt to "Stay with Pace Partner" if you're outside of this bubble. So you actually need to be within 12 meters of the Pace Partner for the Drops multiplier game to keep progressing.
Here's what it looks like to get close to the Pace Partner, then move too far enough away that the game resets:
How Drops Multiply
So what's the reward for staying close to the Pace Partner? More Drops, of course!
Drops are Zwift's virtual currency which can be used in the Drop Shop to purchase frames and wheels. Read all about how Drops work >
When the game begins, you aren't receiving any boost in your accumulation of Drops. You must first stay close to the Pace Partner for 5 minutes (you'll see the blue progress bar filling up). Once the progress bar fills up, the multiplier value to the right of the bar will change from "x1.0" to "x1.2". This means you're receiving 20% more Drops than you would on a standard ride.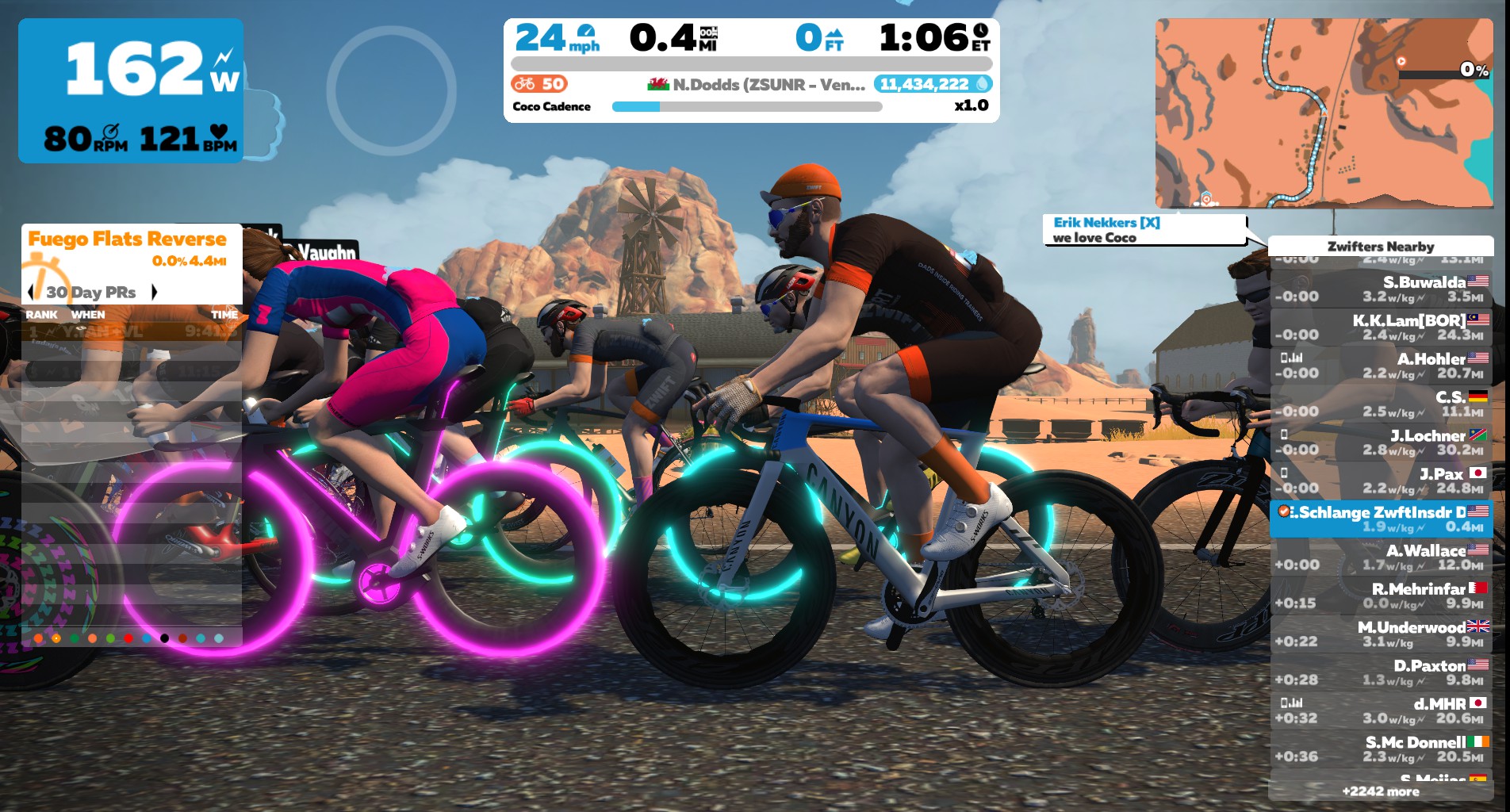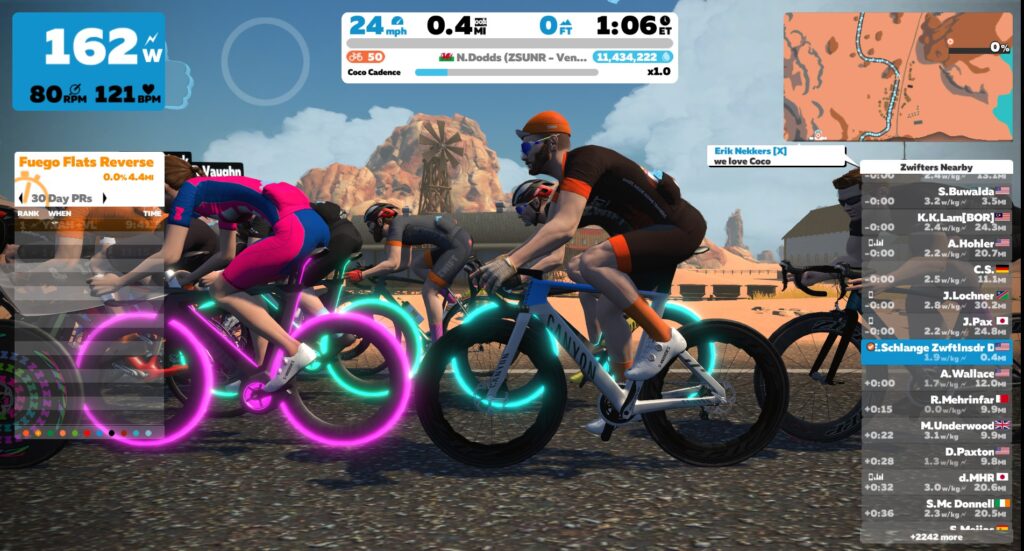 Stay close to your Pace Partner for another 5 minutes, and the progress bar will fill up. You'll be upgraded to x1.4, x1.6, x1.8, then x2.0 and x2.5.
After 5 minutes at x2.5 (that's 35 minutes of staying near the Pace Partner) the multiplier remains at x2.5 while the progress bar goes from full to empty over a span of (we think) 2-1/2 minutes, then resets and you're back to x1.0.
Here's a short clip of the progress bar counting down from x2.5: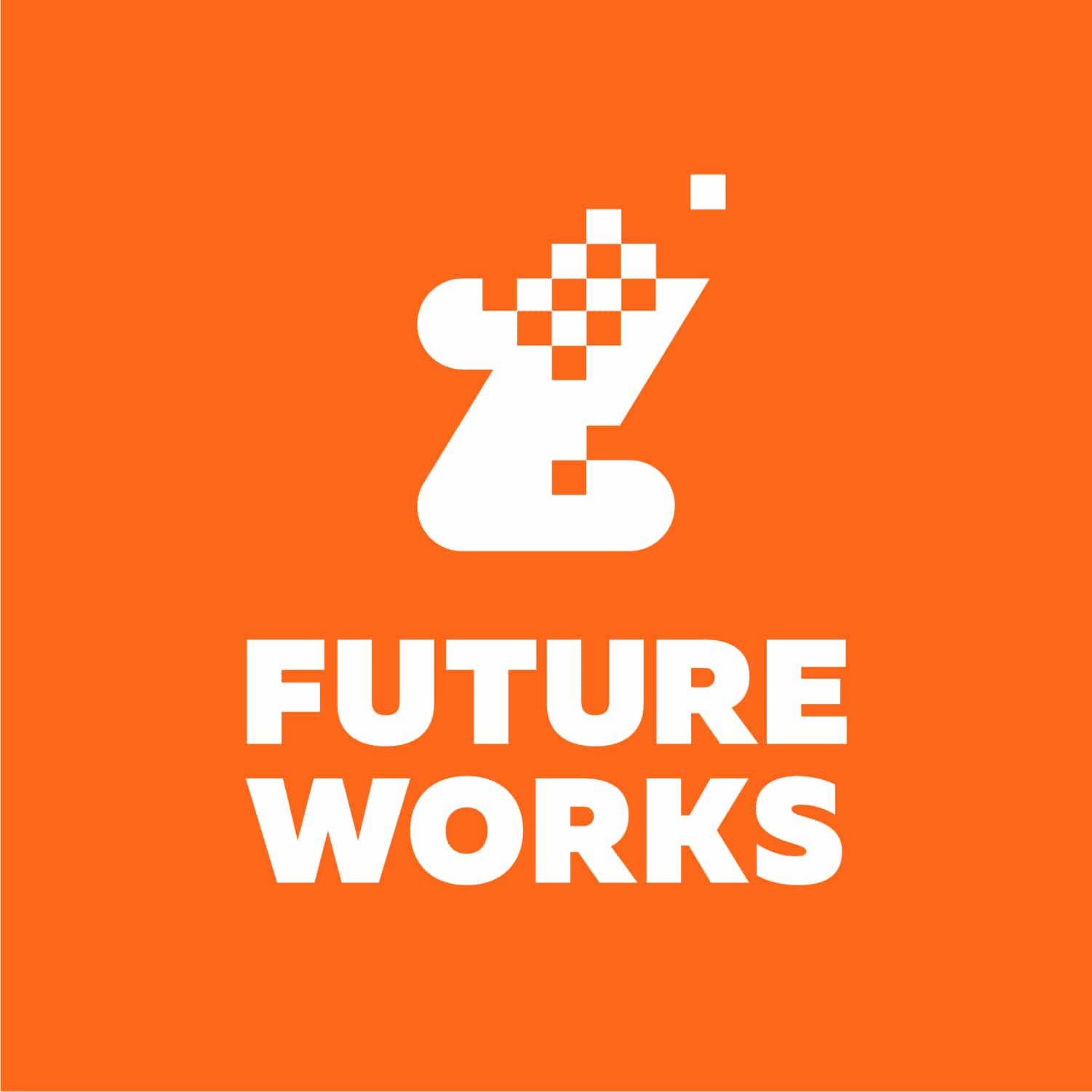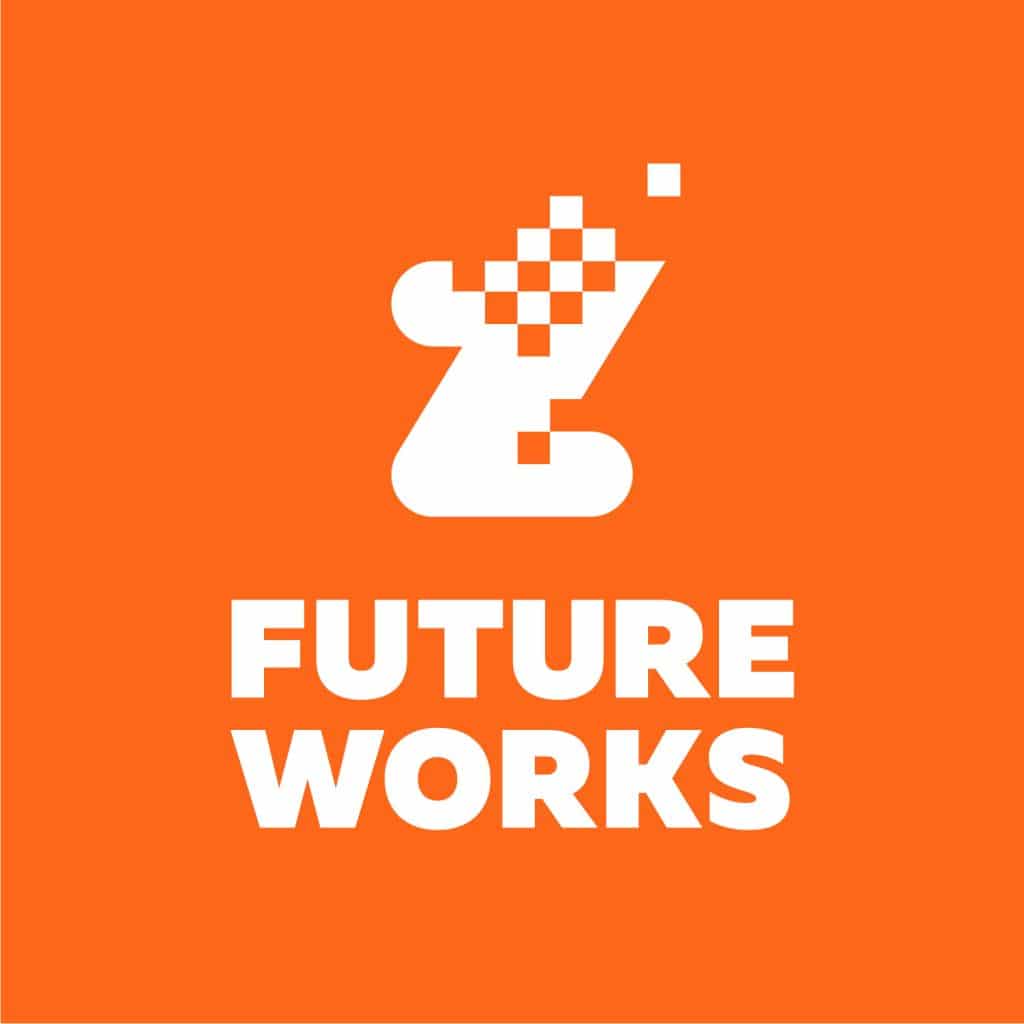 Caveat
Please note – the Drops Multiplier game is part of Pace Partners, which are a FutureWorks project. So this multiplier is subject to change at any time. What we've documented here may not be the experience for others, since at any time Zwift may fine-tune the drop multiplier effect and how it's applied to those riding alongside Pace Partners.
Tips
Maintaining a good position in the virtual peloton takes some practice, since the pack is constantly churning around us and we don't have brakes to help us slow when needed. So the Drops Multiplier game is an excellent training tool if you're new to group rides and races on Zwift!
While the Pace Partners currently hold steady wattage regardless of terrain, staying near them will you require you to pay attention and increase or decrease power as needed. This is because their speed and yours are affected by the draft of other riders in the group, as well as the current road pitch. So keep your eyes open, and if the "Stay with Pace Partner" dialog pops up, modulate your power a bit to pull in closer to the Pace Partner.
To see how steady wattage definitely does not keep you close enough to the Pace Partner, watch this video of us getting dropped on the Titans Grove rollercoaster by Brevet (it happens near the end):
Questions or Comments?
Share below!