Zwift has just announced this year's Off the MAAP series, a multi-stage cycling tour returning for its fourth year to the platform. This series targets Australia (where MAAP is based), but event times open it up to riders worldwide.
Thanks to a fun mix of courses and kit unlocks this series is always very popular, with hundreds of thousands having participated over the years. Each stage is based on a different theme and includes three different route options.
Learn more and sign up at zwift.com/offthemaap
Route and Schedule Details
Each of the 4 stages lasts 4-5 days. Events are scheduled throughout the day for the duration of each stage, so you'll certainly be able to find a ride that fits your schedule. Each stage gives you the option of three different routes, with A being the more difficult route, B a bit easier, C easier still, and D being the same as B except it's for women only.
Registration opens July 25th at zwift.com/offthemaap.
Stage 1: Temp Check (Aug 1-5)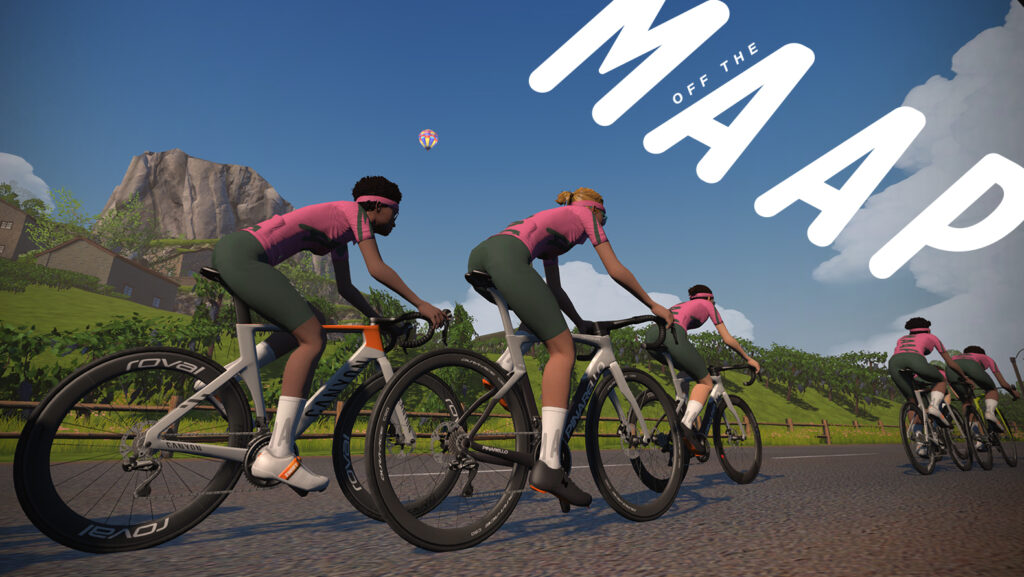 With routes that can be easily finished by riders of all levels, this first stage is a bit of a warm-up. Get those legs spinning, unlock the headband, and set your sights on the next three stages!
Stage 2: Turn the Heat Up (Aug 6-9)
As we add elevation and length to our routes, things get a bit more serious. We're in the tropics for this stage, riding in Makuri Islands, Zwift's newest map.
Stage 3: Cloud Hopping (Aug 10-13)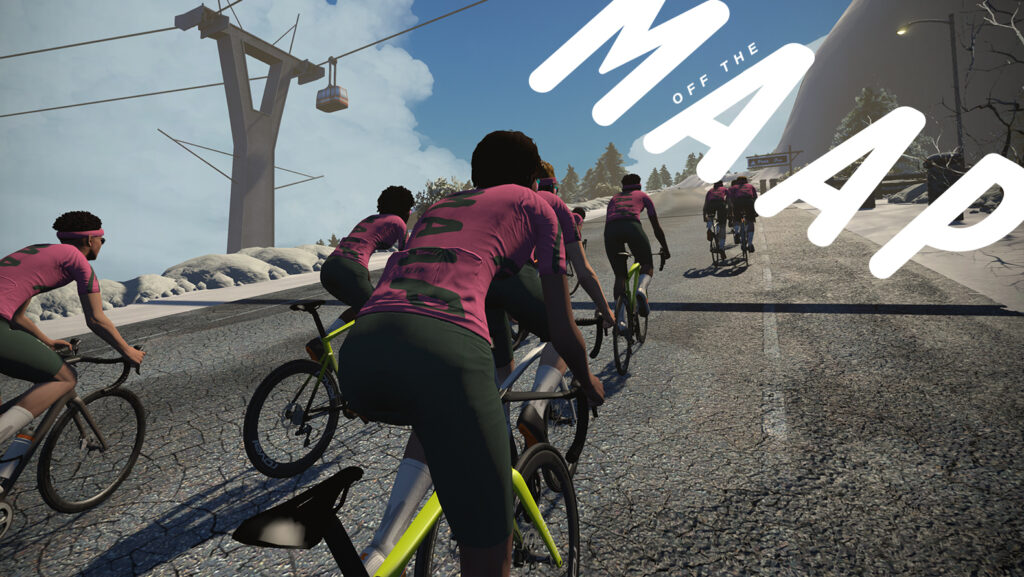 Stage 3 is the Queen Stage, the toughest of our four stages thanks to plenty of climbing. Are you ready to go up-up-up? Be sure to grab a climbing bike from your Zwift garage (read "Fastest Climbing Bike Frames and Wheels at Each Zwift Level").
Stage 4: Victory Lap (Aug 14-17)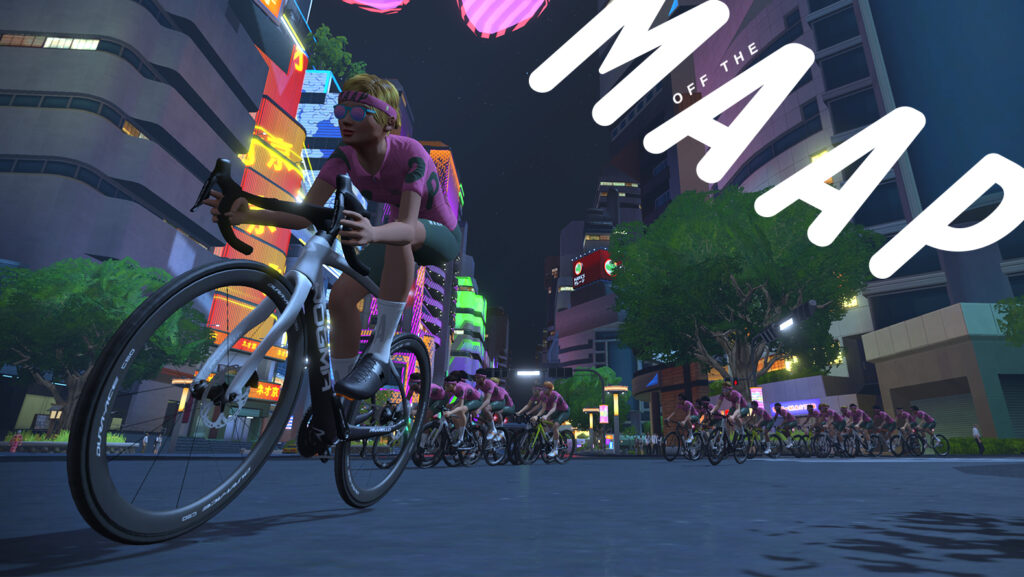 You did it! Welcome to the final stage, where you'll ride multiple laps of short routes. Treat it like a criterium race, treat it like a social spin. The important thing is to finish and unlock that sweet Off the MAAP kit!
Make-Up Stages
If you miss a stage, make-ups will be scheduled from August 18-22 AEST.
Sign up at zwift.com/offthemaap
Is this a race?
Not officially – Off the MAAP events are set up as group rides and won't count toward ZwiftPower ranking points. That said, it only takes two riders on the same route to make a race!
Many riders will be racing these events, and if you want to go hard you are free to do so. But be warned: categories are for course selection only, and have no w/kg boundaries.
Kit Unlocks
There are three separate unlocks for this series: a headband, socks, and the new 2022 MAAP kit:
Finish 1 stage to unlock the headband
Finish 2 stages to unlock the socks
Finish all 4 stages to unlock the kit (jersey + bibs)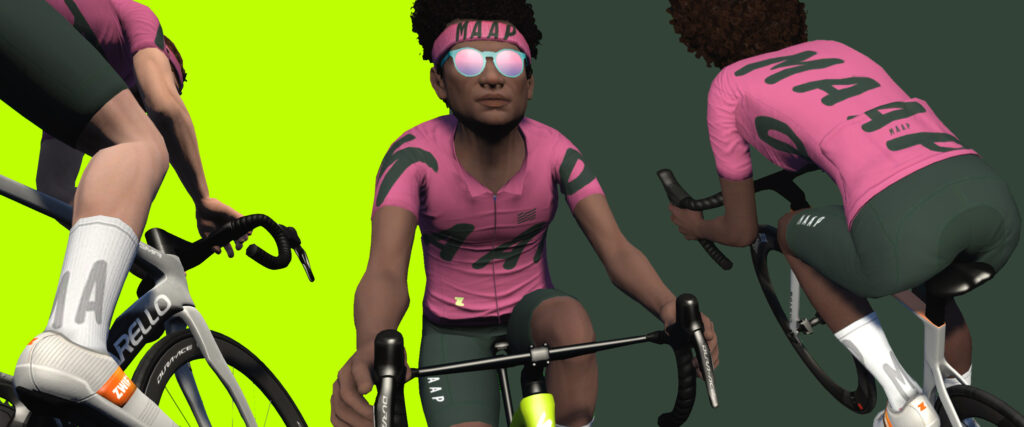 Like the in-game kit? Series finishers (all 4 stages) will be sent a link where they can purchase the exclusive IRL kit from MAAP: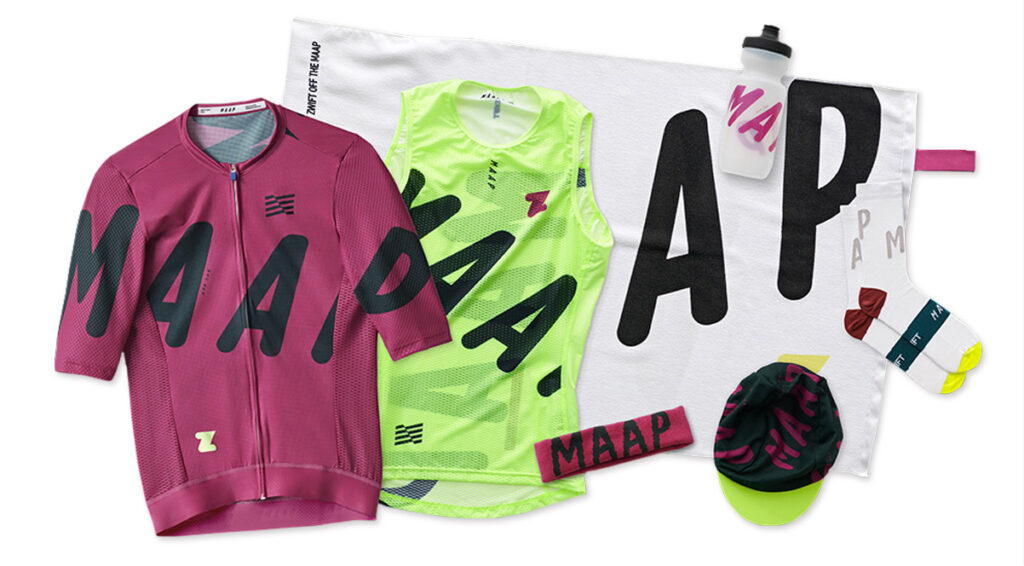 Questions or Comments?
Share below!