If you're racing on Zwift, upgrading your frame and wheels can cut crucial seconds off your efforts. But figuring out where to spend your hard-earned Drops can be confusing! So we've put together this table which lists the best climbing frame and wheelset available at every Zwift level.
(Keep in mind this list applies only to big climbs. The list below is essentially a simplified, climbing-race-focused version of our complete Zwift Shopping Guide. If your race is flat or only has short, rolling climbs you'll probably want to go with a more aero setup.)
Want to keep it simple? Just purchase each recommended frame or wheelset as soon as you level up. Don't have enough Drops? Keep riding – you'll get them soon enough! (And you might want to ride near a Pace Partner so your Drops add up more quickly!)
Fastest Frames
Level
Fastest Frame
Time
Savings
1
Zwift Carbon (Free)
0
3
Ridley Helium (461,500)
29s
9
Cannondale EVO (213,000)
52.5
34
Specialized Aethos (923,000)
57s
Fastest Wheelsets
Level
Fastest Wheelset
Time
Savings
1
Zwift 32mm Carbon (Free)
0
4
ENVE SES 3.4 (191,700)
8s
26
CADEX 36 (257,400)
8.5s
32
Roval Alpinist CLX (135,300)
14s
Total time savings of fastest frame and wheelset over stock Zwift setup (Zwift Carbon frame and 32mm wheels): 57+14=71 seconds
Times above based on our climb speed tests, done with a solo 75kg rider at 300 watts up Alpe du Zwift. Our test rider typically completes the route in ~49 minutes.
*Table Notes:
Level 5: while the Specialized Tarmac SL7 is the best climber at this level, chances are you won't have enough Drops to buy it yet! You can always save your Drops for the cheaper and faster Cannondale EVO a few levels later.
The Tron bike isn't listed above because it is not unlocked on any particular level. It is, however, attainable before reaching level 20, if you start working on it first thing. See below for more.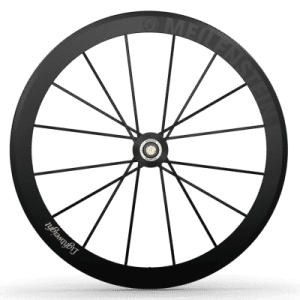 What About the Lightweight Meilensteins?
The Lightweight Meilenstein wheels are some of the lightest in game, making them the fastest climbers along with the Specialized Roval Alpinist CLX. Both wheelsets shave 14 seconds off the stock wheels on an Alpe climb.
But the only way to get them is via the prize spinner atop the Alpe… so you'd better get climbing!
What About the Tron Bike?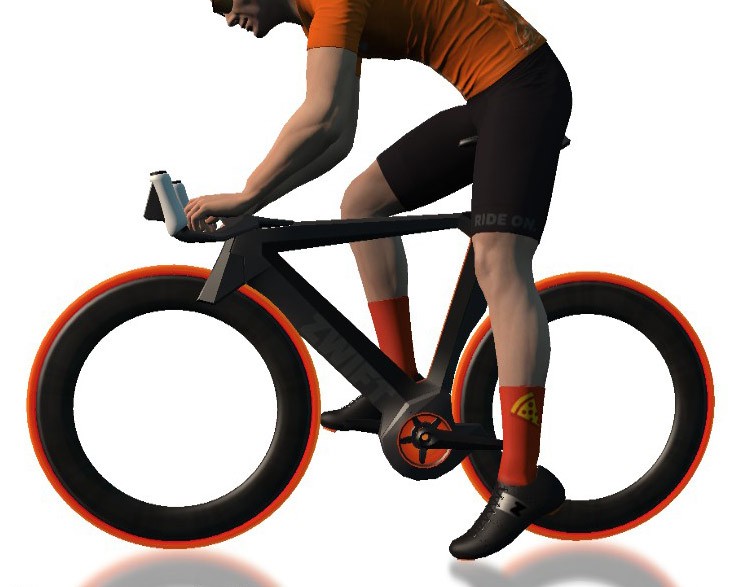 The Zwift Concept Z1 (Tron) bike is 30 seconds faster than the stock Zwift Aero+32mm Carbon setup in our Alpe climb tests. The fastest setups available (Specialized Aethos with Lightweight Meilenstein or Roval Alpinist CLX wheels) turn in a time 24 seconds faster than the Tron bike over our ~49-minute test.
So the Tron bike is not the way to go, for a pure climbing race. But very few Zwift events are pure climbing races! The Tron bike has perhaps the best combination of aero + light weight in game, making it a good choice for routes with short climbs.
We didn't include the Tron in the chart above since you can't separate the Tron's frame from its wheels. But it's certainly a bike worth unlocking. Here's how to do that >
Improvement by Level
Like our list of most aero frames and wheels by level, the biggest performance gains in terms of climbing come early in a Zwifter's level progression. 76% of total gains (60.5 seconds of 71 possible) are attainable by just level 9.
Your Thoughts
Hopefully this helps you select a bike for your next race, no matter your Zwift level. Got questions or comments? Post below!
Important note: this post contains speed test results for Zwift frames or wheels. These results may change over time, and a bike's performance relative to others may also change. We don't always revise posts when performance rankings change, but we do keep current, master versions of our speed test results which are always available. See the frame charts, wheel charts, and Tron vs Top Performers for current performance data.