Zwift is a social platform, with group rides at its heart. So I think ride leaders always deserve our kudos and support.
But there's one leader in particular who deserves an extra Ride On for his hours of dedicated leadership, and he's hitting a milestone this weekend when he'll lead his 500th group ride on Zwift!
That's right. Jason Masterman has only been leading rides since late 2018, but he's about to lead number 500. That's an average of 2.6 group rides led each week. Impressive!
Event Details: Jason's 500th Ride Lead

Jason's 500th ride lead is a doozy: he's taking on The Uber Pretzel! This ride is called "TEAM VEGAN Sunday Smoothie" and will be paced at 2.2-2.6 w/kg. The ride uses the fence (with zapping enabled) and allows steering.
It's happening this Sunday, July 31st, at 7:30am UTC/3:30am EDT/12:30am PDT.
Sign up for the Team Vegan Sunday Smoothie Ride – Jason's 500th Ride Lead >
An Interview with Jason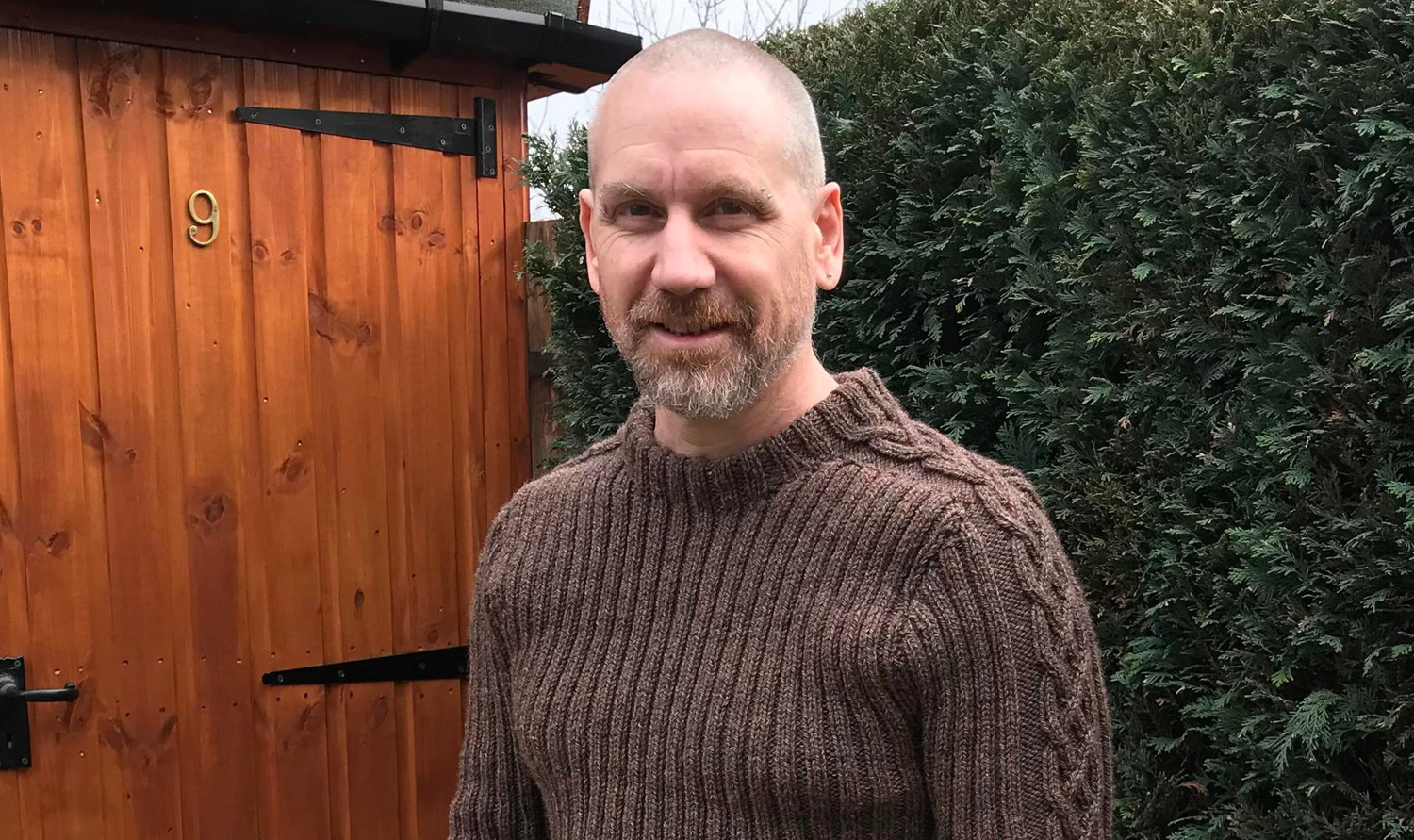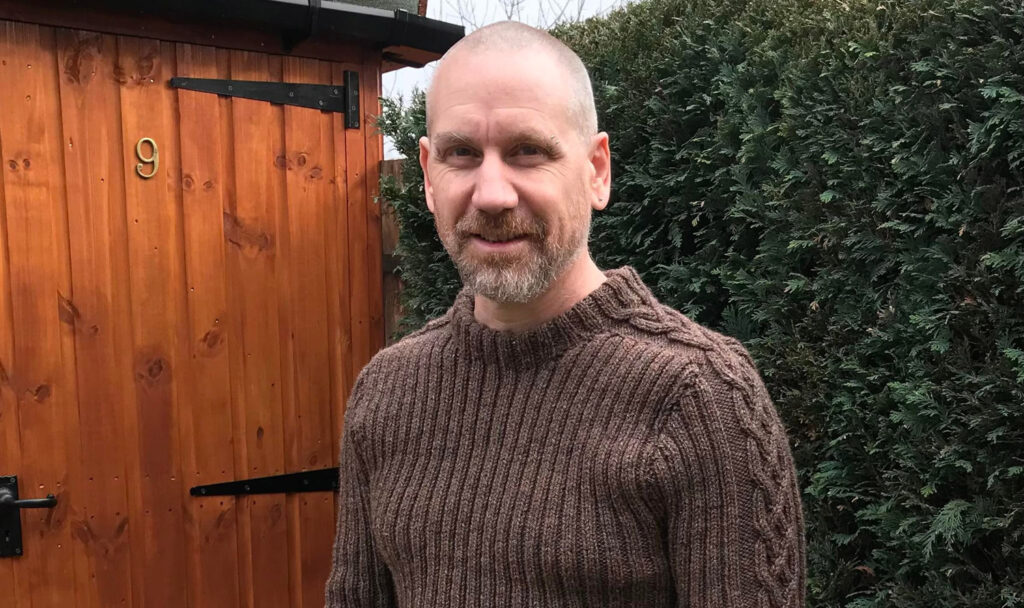 First, tell us a bit about yourself. Where are you from, what got you into cycling, etc?
My name is Jason Masterman and in my non-Zwifting time I'm a driving instructor in the UK. I've been cycling since the age of about 4, when I tried to use my bike even though I had a plaster cast from toe to hip having broken my leg!
I joined the A5 Rangers cycling club at around 14 although I was never the fastest and work needs took over a couple of years later. I remember some great Sunday morning rides and some very cold ones! I've done a few time trials, road races (both cycling and running), several triathlons, and, most recently, some distance swimming events up to 4km.
I took up Zwifting in 2018 after being approached by a video market research company to record myself setting up Zwift for the first time and then recording my initial 10-minute ride. My reward for said video was a one-year subscription.
I found the community aspect of Zwift particularly motivating, and having seen the efforts of lead (and sweep) volunteers on Pack and ZZRC rides I happily put my name forward to help out ZZRC when they needed cover. I initially tagged along with the sweep team and helped out at the back.
Do you remember the first ride you ever led? What ride/route was it, and how did it go?
23 November 2018 was my first lead; 8 laps of Richmond Flat Roads (now known as Fan Flats) which came in at 1:06:11 and 2.7w/kg. I do remember being well received. Keeping a steady pace is generally easier than any of my race efforts!
How are things on Zwift different now than they were then, from your perspective?
"The Fence" didn't exist in any form when I first started and I still prefer fenceless group rides where participants choose to stay together. That said, I'm happy to use the feature since Zwifters know what to expect. Anyone caught inadvertently ahead on a downhill section can always shout and I'll reset the countdown. At 68kg I'm very aware I don't always descend as fast as some riders.
Over the years we've had more and more routes and worlds added. France is very pretty and MAKe-U-RIde Islands has some lovely scenic routes. Watopia is still my favourite place to ride and the new Club Tools where I can select routes for myself (rather than an email/spreadsheet request to the events team) are a great improvement, in my opinion.
What advice would you give to new ride leaders?
If you've ever thought about trying a Yellow Beacon for size I'd definitely give the lead you're riding with a shout. Volunteers are always welcome, you just need to be able to hold a steady pace and be vaguely entertaining (actually that second bit's not essential – luckily for me!). I've had the privilege of leading for Zwift Academy and, most recently, Pride On too.
Looking for ride leader tips? Read "How to Lead A Zwift Group Ride" >
As an experienced rider leader, do you have any feature requests for Zwift?
I'd love to see Zwift develop the ability to record free-ride manual turns and create custom routes. I've created a few "Rebel Routes" and made PDFs for people to follow but to lead a "mystery tour" type event would certainly spice up the odd social ride for sure. I know several Rebel Routes have been adopted, usually as Event Only routes, but I have no real idea of the work it would take to implement something like I've suggested here.
500 is a lot! Any idea if that's a record?
The Zwift community benefits from all its teams' collective efforts to bring rides (and races) to people across the world. I've said on many a ride it's a pleasure to lead and, whilst I might have a beacon and the ability to type a message across the screen, it's the riders taking part who really make a group ride.
I have no idea if 500 leads is any sort of record, I'm just happy to be in a position to help put on events which riders hopefully enjoy.
Anything else you'd like to add?
I'd like to thank AJ at ZZRC for trusting me back in 2018 and Stephan at Team Vegan for inviting me on board and letting me run with the idea of getting Team Vegan social rides and races added to the schedule. Thanks to the events team at ZHQ for making that happen. Our inaugural Cake Break was 7 June 2019 and we've had at least three social rides every week since then.
I should definitely thank my wife, Rebecca, too. She's the one who's had to put up with me riding – initially in the living room until we had Number 9 installed (behind me, photo above). She's been nothing but supportive of all my hours on the bike and more lately the treadmill.
Your Comments
Share below!