Your choice of wheelset influences your Zwift speed much more than your choice of bike frame. And Zwift's release of the Drop Shop has given us access to a pile of new wheelsets: 28 in total!
The big question for racers is: which wheels are the best?
We've been hard at work in our lab testing wheels here's a post summarizing some of our findings.
Want a look at the complete data?
Check out our Zwift Speed Test Charts for Wheels >
*First, a Disclaimer
The "which wheel is fastest" question isn't as easy to answer as you might think. You see, each wheelset has unique weight and aerodynamic (CdA) values, making them perform in ways that mirror outdoor physics. Some wheels perform better on climbs, while others perform better on the flats. Differences between wheelsets will also be magnified or minimized by your own power levels, drafting abilities, and more.
Your best Zwift wheelset, more than ever, depends on your specific situation.
About the Results
Below you will find the five fastest wheelsets in game for flat and mixed courses. "Flat and mixed" covers most routes on Zwift, with the exception of anything including major climbs like Alpe du Zwift, the Epic KOM, or Innsbruck's KOM. This isn't an exact science, but we're pretty confident in our findings thus far.
This list is based on our recent speed tests using the very flat Tempus Fugit route.
Your Winners
#1: DT Swiss ARC 1100 DICUT DISC
1,579,800 Drops to purchase, must be Level 42+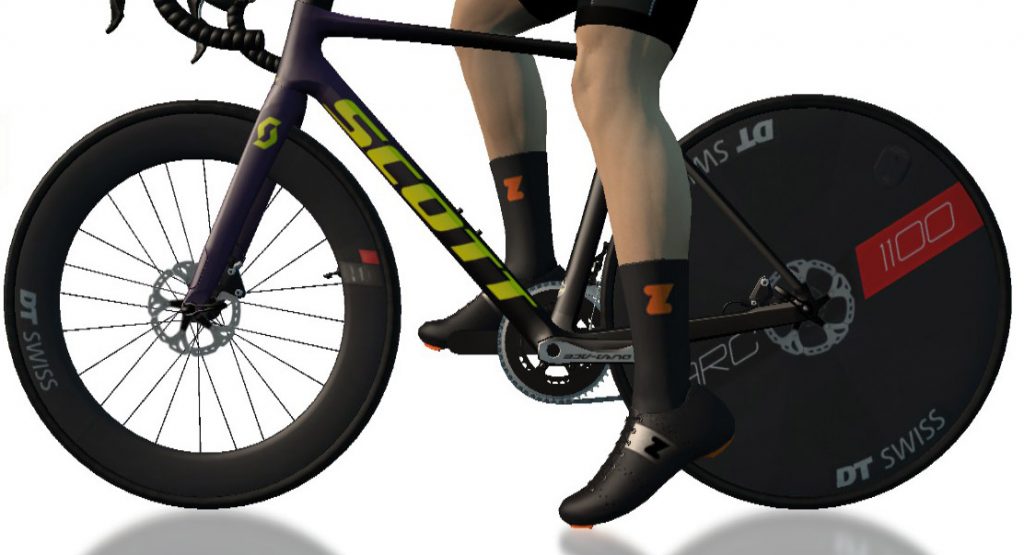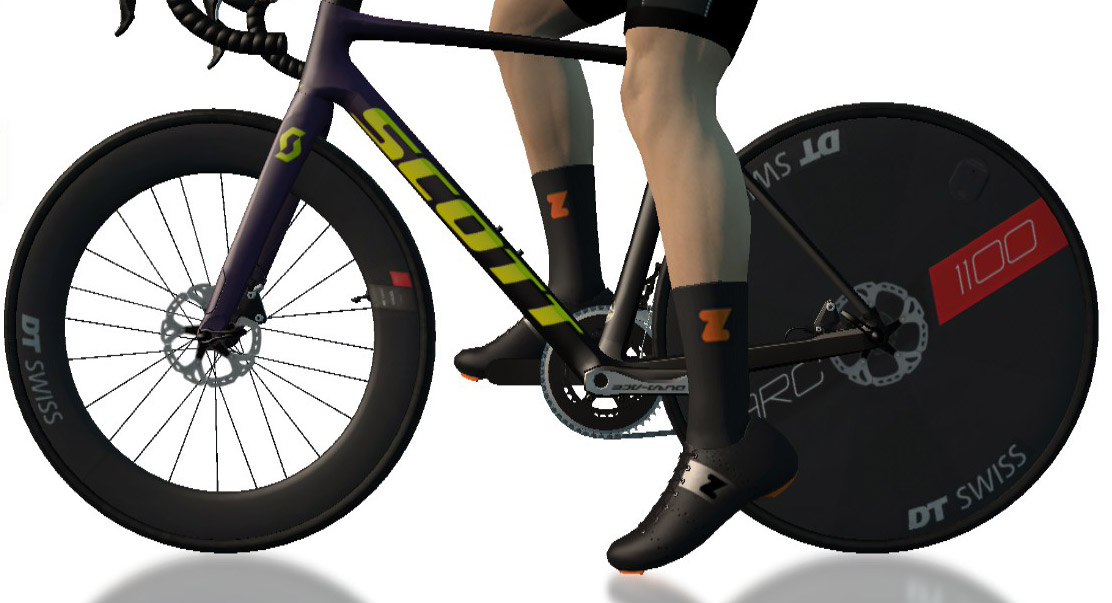 Released in Zwift's August 2021 update, the new disc wheel from DT Swiss is head and shoulders above the competition, turning in a flat test time 6.5 seconds faster than the Zipp 858/Super9. Read more about this wheelset >
#2: Zipp 858/Super9
1,508,800 Drops to purchase, must be Level 45+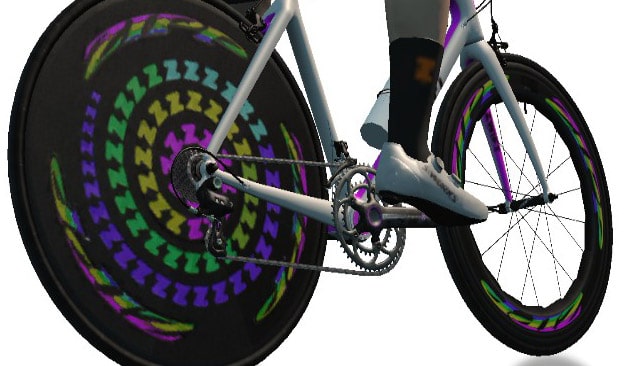 Released with the Fuego Flats expansion, this wheelset just barely edges out the 808/Super 9 below. And how about those colors? This is a fast wheelset… but also one of the heaviest, so don't use it for long climbs.
#3: Zipp 808/Super9
1,075,700 Drops to purchase, must be Level 35+

The original disc wheelset. Beta users got it, then Zwift finally made it available a few years later to everyone. Like the 858/Super9, this is a fast but heavy wheelset, so it's not recommended for long climbs. This wheelset is just 2 seconds slower than the 858/Super9 over our ~50 flat test.
#4: Zipp 858
312,400 Drops to purchase, must be Level 37+

The innovative sawtooth design of this wheel is definitely eye-catching, and at least in game it makes for some nice speeds. It's the fastest non-disc wheelset in game, barely edging out the ENVE 7.8.
#5: ENVE SES 7.8
205,900 Drops to purchase, must be Level 39+

ENVE's deep dishes are nice and zippy. Generally, deeper the dish, the faster and heavier they are. But that changes when we look at the ENVE 7.8 vs the 8.9, where the 7.8 is 1s faster on the flats, and significantly faster on the climbs.
#6: ENVE SES 8.9
205,900 Drops to purchase, must be Level 31+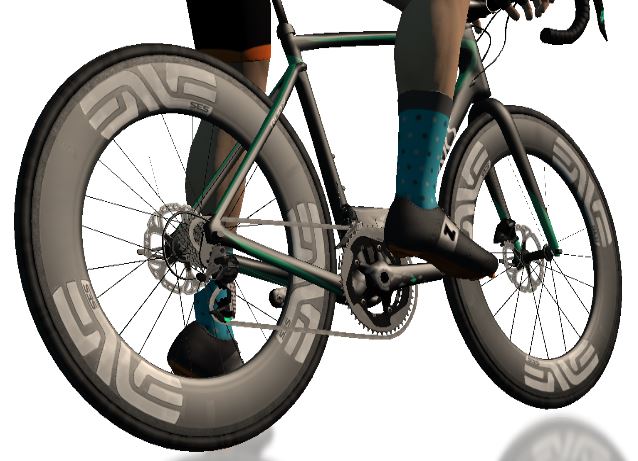 Even though the 8.9's don't climb well, they're still pretty fast on the flats, so they've earned their spot here.
#7: Zipp 808
177,600 Drops to purchase, must be Level 13+

Originally the best all-around wheelset, the 808's have slipped down several notches with the arrival of newer wheelsets. It is the easiest wheelset to attain on this list, though, so you may want to pick it up if you don't have the Drops or ability to score the wheelsets above.
What's the Time Gap?
The 6 wheelsets above are separated by 17.5 seconds on a ~50-minute, 2-lap test of Tempus Fugit at 300 watts with a 75kg rider. See our complete data charts for details >
The next fastest wheelset, the Zipp 454, is 6 seconds behind the slowest wheel on this list. So the wheelsets above are truly in a group by themselves when it comes to speed on flat/mixed courses.
About the Tron
This is what everyone's asking: is the Zwift Concept 1 (Tron) still the fastest bike?
The Tron bike is one unit–you can't separate its wheels from its frame. So we can't test the wheels for their performance like we can all other wheelsets in Zwift. But we have created a handy chart comparing the Tron bike to other top performing frames+wheelsets in Zwift >
Share Your Thoughts
We hope all you Zwifting fanatics found this post useful. Got questions or comments? Post below!
---
Changelog
Important note: this post contains speed test results for Zwift frames or wheels. These results may change over time, and a bike's performance relative to others may also change. We don't always revise posts when performance rankings change, but we do keep current, master versions of our speed test results which are always available. See the frame charts, wheel charts, and Tron vs Top Performers for current performance data.