Zwift's December update included the third frame in game from New Zealand-based Chapter2. Named the "TOA", Chapter2 says it's the next evolution of their TERE frame which is also available in Zwift… an all-road, integrated race bike.
Here's how the Chapter2 TOA is described in the Zwift Drop Shop:
"The TOA is the culmination of all the CHAPTER2 frames that have come before it. TOA, which means 'to be victorious, win' in Maori delivers an all-out, no-compromise carbon fiber race-ready frame platform designed, engineered, and manufactured to the most exacting standards. Inspired by the TERE's Performance All-Road DNA and the AO's versatility, the TOA has all its cables/hoses tucked away from sight and the wind, creating an aerodynamically seamless transition between the MANA bar and the TOA's Kamm-Tail chassis."
This frame is priced at 426,000 Drops and level-locked at 18. It is rated 3 stars for aero and 2 for weight, and includes a color slider so you can pick your look.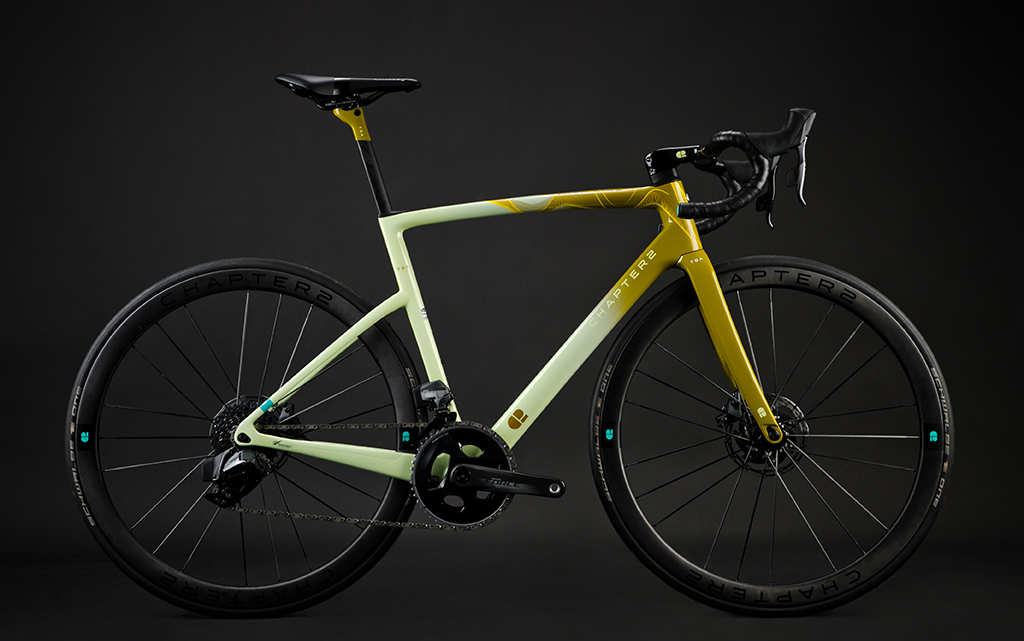 Here's everything you need to know about the performance of the new Chapter2 TOA frame in Zwift.
Aero (Flat/Rolling) Performance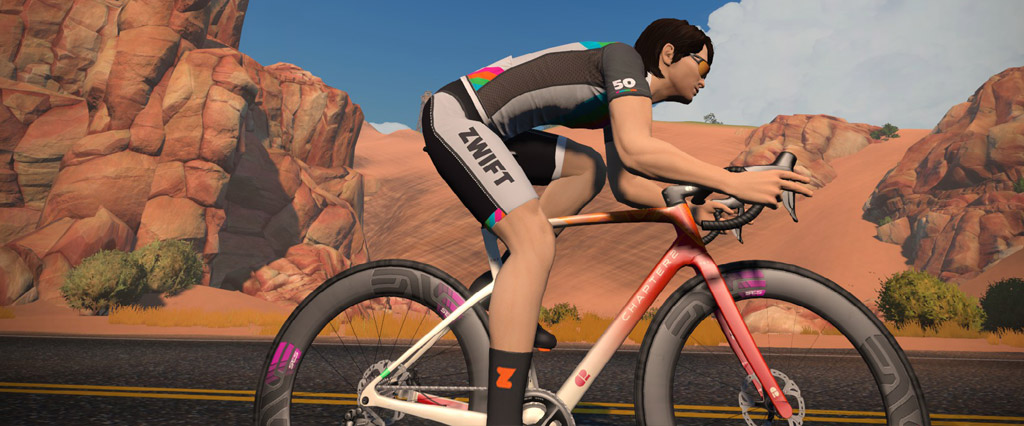 The TOA turns in a solid aero performance, but nothing that makes it a top choice for flat races. It just barely beats the Focus Izalco Max 2020 and Scott Addict RC, putting it at around the 81st percentile.
Its test time of 51:22 is 14 seconds faster than the default Zwift Carbon frame given to all Zwifters. By comparison, the fastest frame in Zwift (Cervelo S5 2020) turns in a time of 51:17.5 on our test course, which is two laps of Tempus Fugit, totaling 34.6km.
Climb Performance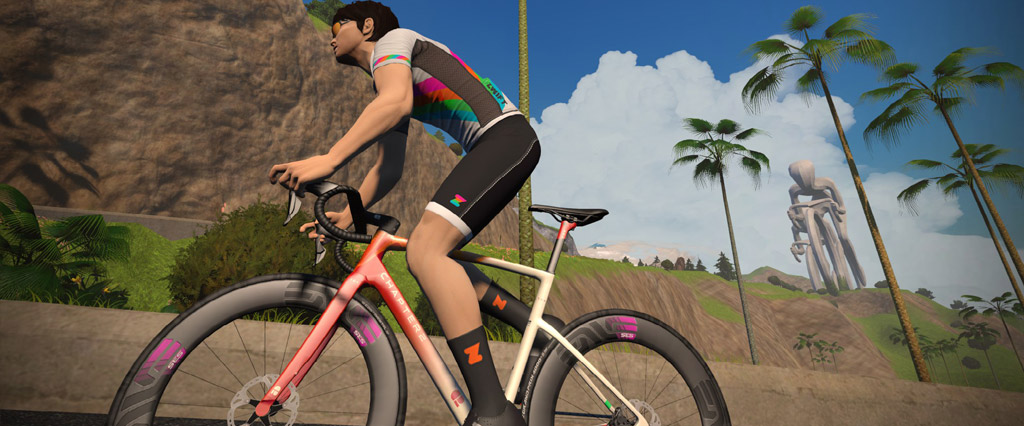 Due to Zwift's Dura-Ace 9200 bug (see "Still Not Fixed" note at bottom of page here), we already knew the TOA wouldn't be winning any hill climbs. It turns in the same time as the Specialized Allez Sprint, ranking in the lower 45th percentile.
Without the bug, the frame would theoretically climb around 19 seconds faster, which would boost it to 2nd place in the overall climbing rankings. But that's all silly talk until Zwift gets the bug fixed.
The Chapter2 TOA currently turns in an Alpe climb time of 49:13. By comparison, the fastest climber in game (Specialized Aethos) completes the test is 48:50.
Note: all test results above are from a 75kg, 183cm rider holding 300W steady using Zwift's stock 32mm carbon wheelset.
Conclusions
Without Zwift's Dura-Ace 9200 bug, the new Chapter2 TOA frame would be beating the Scott Addict RC as the best all-arounder in game. But thanks to the bug, the frame's performance is nothing special.
Watch this space, though, because it looks like once Zwift fixes their groupset weight issues, this frame will be an all-around winner.
The TOS's numbers will be added to the following posts, and it can also be found on our Master Zwift Frames List:
Questions or Comments?
Share below!
Important note: this post contains speed test results for Zwift frames or wheels. These results may change over time, and a bike's performance relative to others may also change. We don't always revise posts when performance rankings change, but we do keep current, master versions of our speed test results which are always available. See the frame charts, wheel charts, and Tron vs Top Performers for current performance data.