Zwift's July update included a new frame from New Zealand's Chapter2. The new "KOKO" is the most "aero-racey" of Chapter2's frames, at least in terms of its appearance.
Here's how it's described in the Drop Shop, where it is priced at 639,000 Drops and level-locked at 11+:
Air resistance is the single most critical factor that separates a fast bike from a bike that cuts through the air like a bird. KOKO means "to soar, fly" in Maori and as the name suggests, CHAPTER2's Top Tier Aero Road model will have you smiling from ear to ear from the sheer thrill of unadulterated speed.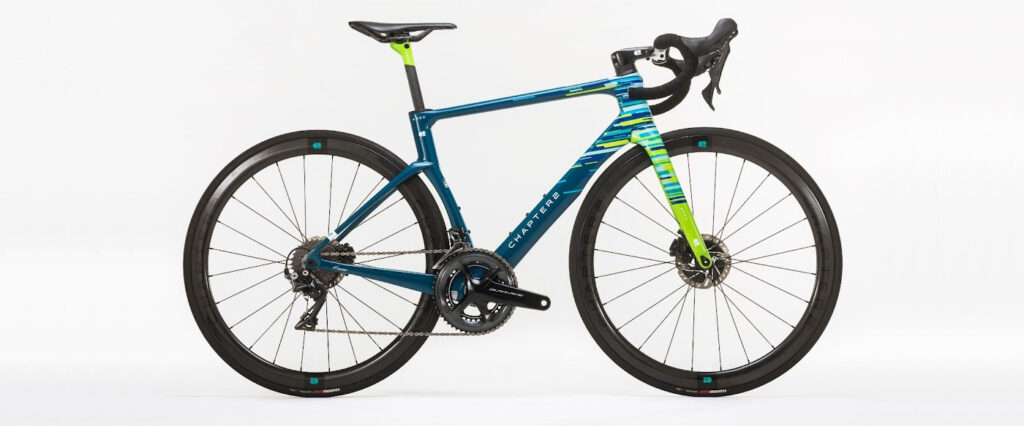 This frame is rated 2 stars for aero and 3 for weight, which is odd considering it's Chapter2's "Top Tier Aero Road model". We ran it through our normal tests to learn exactly how it performs.
Here's everything you need to know about the performance of the new Chapter2 KOKO frame in Zwift.
Aero (Flat/Rolling) Performance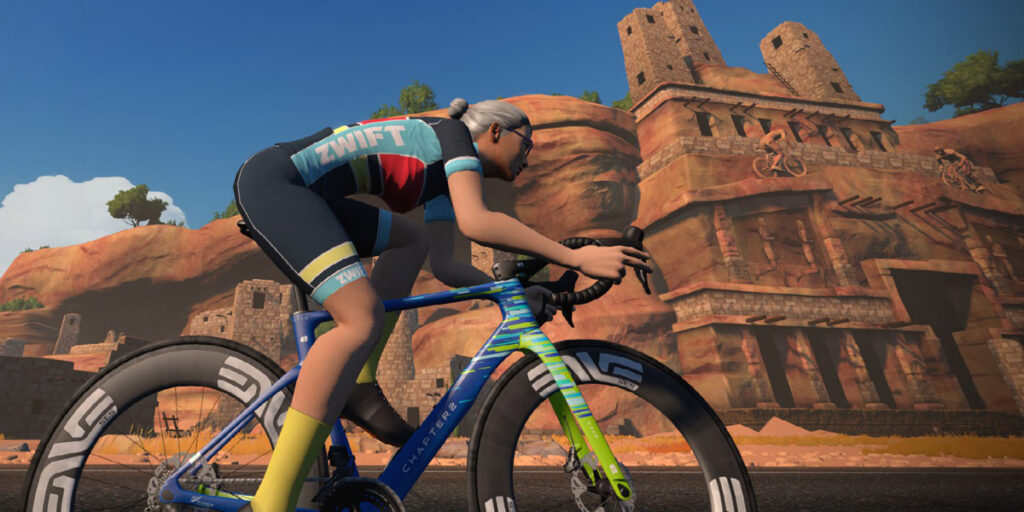 The KOKO's aero performance matches several frames in Zwift, including the Giant TCR Advanced SL Disc and Pinarello F8. This places it in the 54th percentile for aero performance.
Its test time of 51:31 is 14 seconds slower than the current fastest road frames on our test course, which is two laps of Tempus Fugit totaling 34.6km. Oddly, even though Chapter2 bills this as their top-tier aero frame, both the Chapter2 TOA and RERE are faster in terms of aero performance in Zwift.
Climb Performance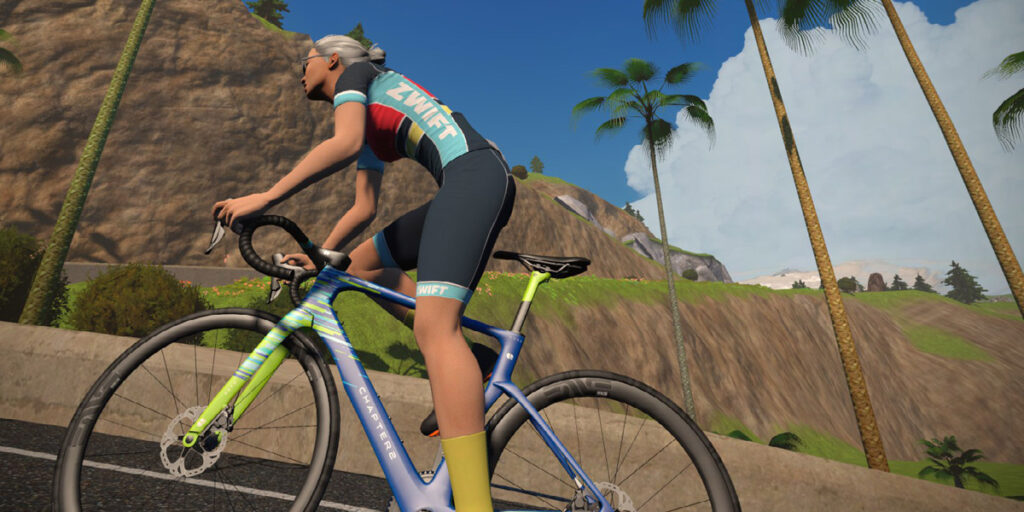 The new KOKO's climbing performance matches the Liv Langma SL Advanced Disc, placing it in the 69th percentile overall.
The KOKO turns in an Alpe time of 49:05. The fastest overall climber in game (Specialized Aethos) completes the test 15 seconds faster. Both the Chapter2 TOA and TERE turn in faster climb times than the KOKO.
Note: all test results above are from a 75kg, 183cm rider holding 300W steady using Zwift's stock 32mm carbon wheelset.
Conclusions
The Chapter2 KOKO looks like a brilliant bike IRL, but its Zwift performance is decidedly mid-tier. This isn't surprising, given its low level lock (11+), but it is surprising that Chapter2's flagship aero frame is slower than two other Chapter2 frames in game on the flats.
Anyway, if you're a Chapter2 fan, you may want to pick this bike up just for a brilliant paint scheme that matches Chapter2's IRL "Cobalt" paint: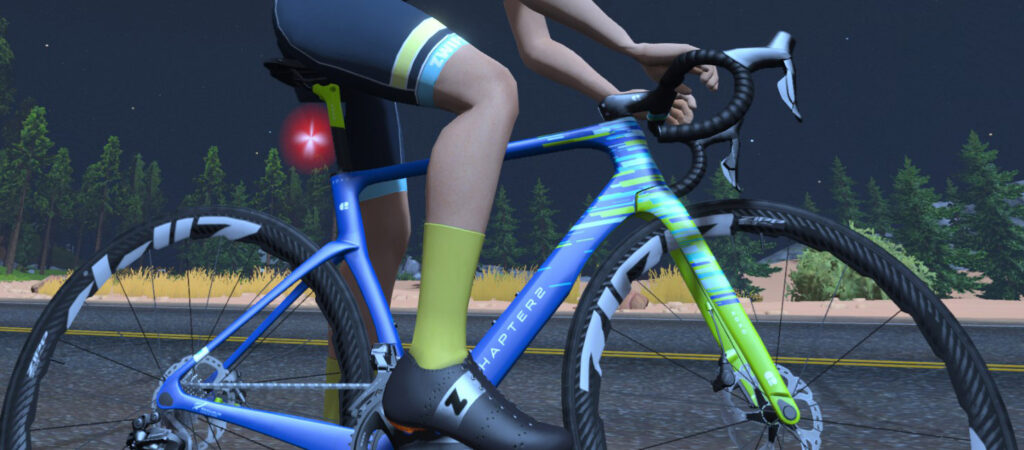 It's nice to see Zwift's art team putting in some extra time to create frame colorways that really stand out in game (see this month's other release, the Scott Foil 2023, for another example).
The Chapter2 KOKO will be added to the following posts, and it can also be found on our Master Zwift Frames List:
Questions or Comments?
Share below!
Important note: this post contains speed test results for Zwift frames or wheels. These results may change over time, and a bike's performance relative to others may also change. We don't always revise posts when performance rankings change, but we do keep current, master versions of our speed test results which are always available. See the frame charts, wheel charts, and Tron vs Top Performers for current performance data.