Zwift's newest update includes a fresh bike frame from Swiss bike maker BMC: the Roadmachine.
Here's how the Roadmachine is described in the Zwift Drop Shop:
"Meet the Roadmachine: the bike that truly does it all. Rooted in endurance, the frame has been revised to perfection and added more compliance-boosting attributes to make this bike your go-to choice for all-day adventures. As BMC's highest performing all-arounder, it's designed to go the distance with resolve. After all, what use is a road without the Roadmachine?"
The frame is rated 2 stars for aero and 3 for weight on Zwift, so even before testing it we knew it wouldn't be a top aero or climbing bike. As it says in the Drop Shop, this is BMC's all-arounder. You'll have to be level 21+ to purchase it in game, at a price of 780,900 Drops.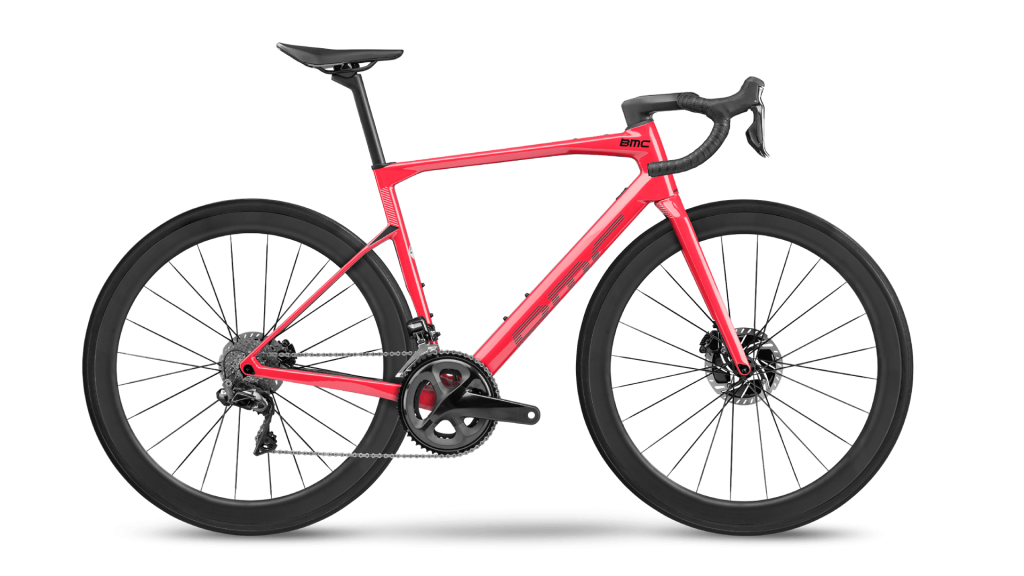 We ran this frame through our standard tests to learn how it performs in game. Without further ado, here's everything you need to know about the new BMC Roadmachine in Zwift.
Aero Performance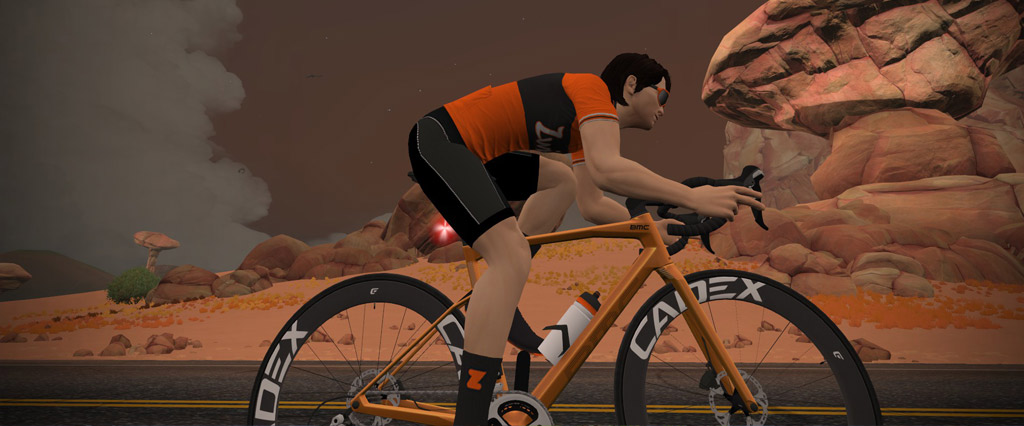 The Roadmachine turns in a flat test time matching the newly-released Van Rysel EDR CF frame. This places it near the bottom of the pile in terms of aero performance, with a flat test percentile ranking of 11%.
The BMC Roadmachine's flat test time is 51:34.5. By comparison, the fastest frame in game (Cervelo S5 2020) turns in a time of 51:17.5, and the BMC SLR01 turns in a time of 51:33.5. (Our test course is two laps of Tempus Fugit, which totals 34.6km.)
Climb Performance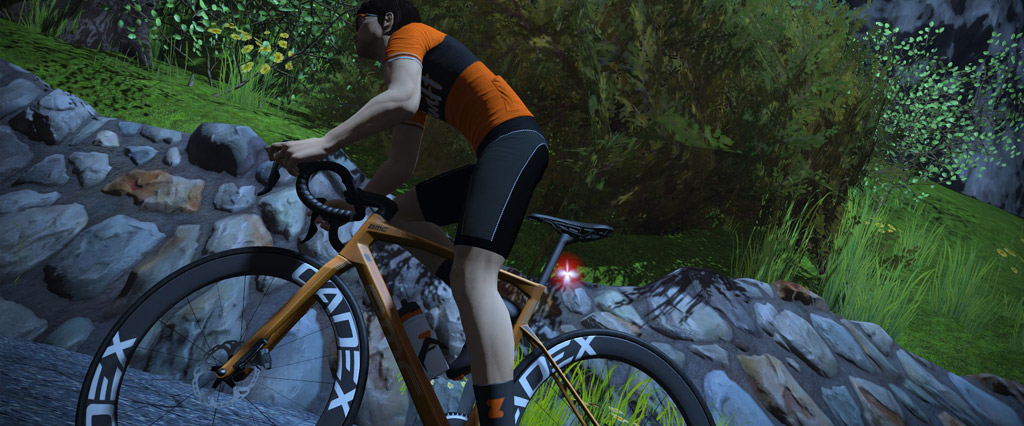 The Roadmachine climbs Alpe du Zwift in a time of 49:24, giving it a percentile ranking of 24%.
By comparison, the standard Zwift aero frame turns in a time of 49:31, and the Specialized Aethos completes the test is 48:49. (The older BMC SLR01 frame is 15 seconds faster than the Roadmachine, turning in a time of 49:09.)
Note: all test results above are from a 75kg, 183cm rider holding 300W steady using Zwift's stock 32mm carbon wheelset.
Conclusions
While the BMC Roadmachine's modern angular looks appeal to some riders, its performance on Zwift will not. Ranked at 11% on flats and 24% on climbs, we sincerely hope that this isn't a reflection of the IRL frame's abilities, since it ranks 57th out of the 63 road frames currently in game in terms of all-arounder performance.
The Roadmachine's numbers can be found on the following posts, and we've added it to our Master Zwift Frames List:
Questions or Comments?
Share below!
Important note: this post contains speed test results for Zwift frames or wheels. These results may change over time, and a bike's performance relative to others may also change. We don't always revise posts when performance rankings change, but we do keep current, master versions of our speed test results which are always available. See the frame charts, wheel charts, and Tron vs Top Performers for current performance data.