Back in May when Zwift announced staffing reductions and a pause on hardware development, we all thought Zwift-branded trainers wouldn't be seen for at least a year or more. And this didn't seem like a particularly bad thing, given the glut of trainers available on the post-Covid market.
So it surprised everyone today when Zwift announced the "Zwift Hub": the first smart trainer ever produced by Zwift.
We've been testing the Zwift Hub and will be publishing a full review in the coming weeks, but for today let's just look at the specs and other details shared by Zwift.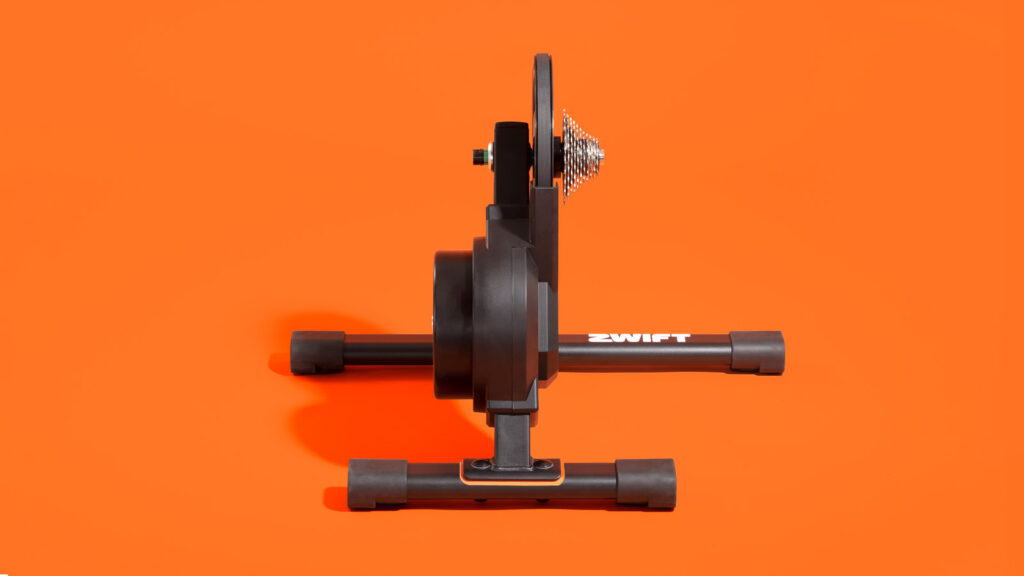 Zwift Hub Specs
Accuracy: +/-2.5%
Max Wattage: 1800W
Max Gradient: 16%
Flywheel Weight: 4.7kg
Max Rider Weight: 254lbs/130kgs
Protocols: ANT+ and Bluetooth FTMS controllable
Cadence: built-in
Cassette: included (customers select from 8, 9, 10, 11, or 12-speed)
Axle Compatability: 142/148 thru axle + 130/135mm QR
HRM Bridge: the Hub can pair with your HRM and rebroadcast it via Bluetooth, freeing up an additional Bluetooth connection for AppleTV users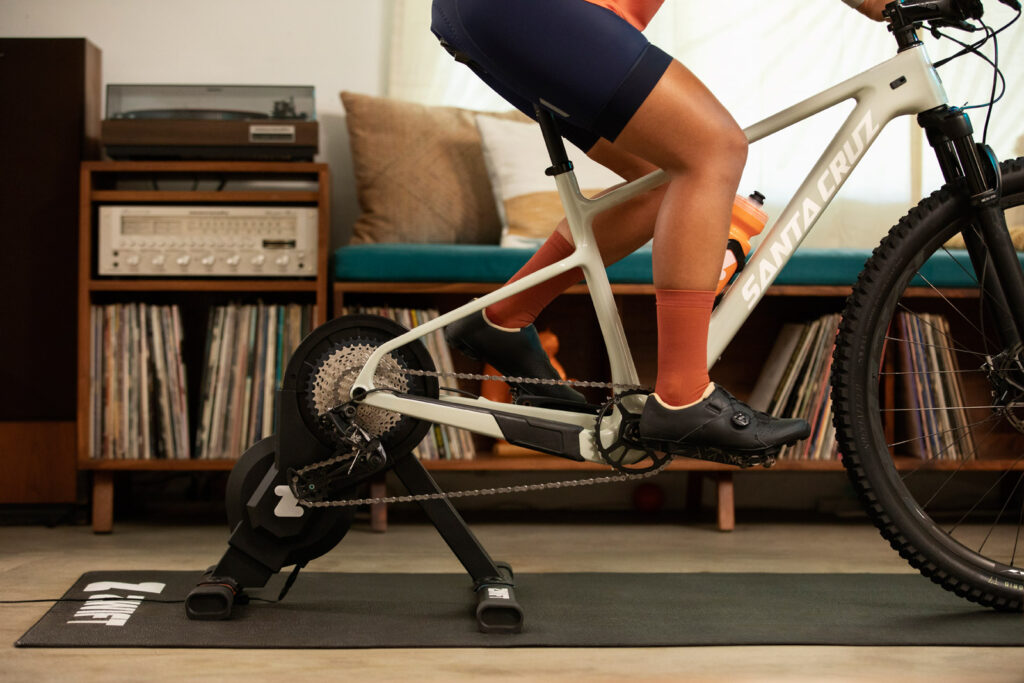 Pricing and Availability
The Hub is attractively priced, given its specs:
It will go on sale October 3 exclusively at zwift.com, and will initially only be available to customers in the USA, UK, and EU. Zwift says potential buyers can register interest and get more information at zwift.com/hub.
Assembly
Zwift clearly knows that assembly and setup of a smart trainer is a pain point for some cyclists. They've taken pains to simplify The Hub's setup process, providing a nicely-designed printed Quick-Start guide in the box plus help videos at zwift.com/hub/setup
The Hub arrives nearly full-assembled. All you need to do is attach the two base feet, as shown below: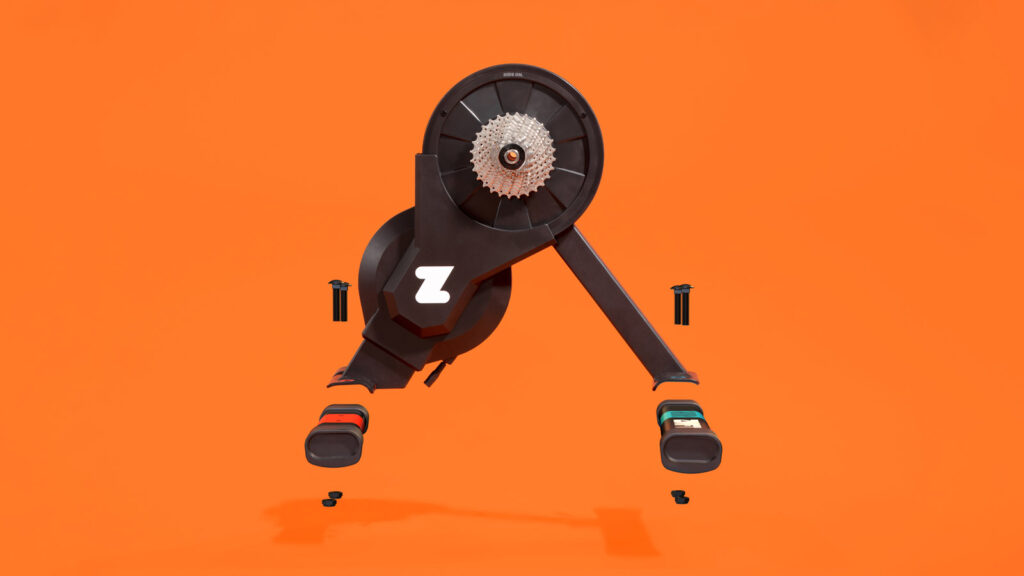 The box even includes a wrench for tightening the bolts, so you don't have to visit your toolbox.
Since many cyclists don't know the measurements of their rear axle, Zwift includes two handy measurement cards that make it easy to determine which axle adapter to use: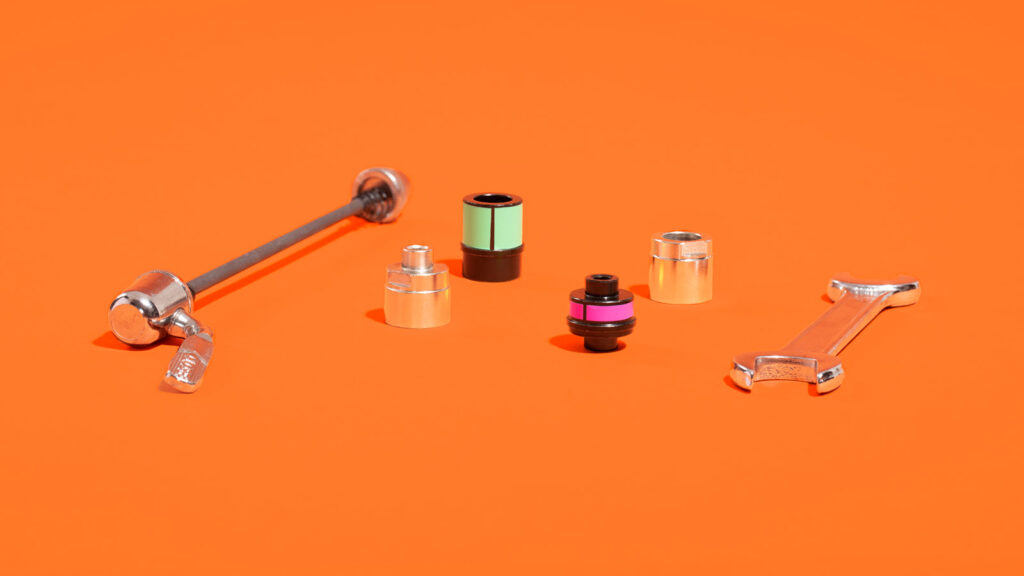 Integration
All firmware updates are handled easily via Zwift Companion:

Calibration is currently handled in game via Zwift's spin-down utility, but Zwift says auto-calibration is coming soon via a firmware update.
Product Testing
With this being Zwift's first foray into the smart trainer market, they're being careful to get it right. Additionally, they know Zwift isn't a proven name in the smart trainer space, so they've provided information on their product testing procedures. Here are some interesting details:
QA Riders: real test riders have completed 1,500+ rides totalling 10,000+ miles and 515+ hours on the Hub since April 2022
Bike Mechanics: Zwift contracted with a chain of bike shops in the UK to get the Hub tested for compatibility with as many frames as possible. Each time a bike came in for repair, shop mechanics would fit it to the Hub and log the results:

500 bikes have been fitted to the Hub
70+ brands (all major brands plus many more)
45-64cm frame size range
All main groupset brands
55% rim brake, 45% disc brake
8 to 12 speed groupsets

Lab Testing: Hubs have been running in lab durability test environments for months (read more below).
Remember when Zwift acquired eDrive Engineering Services? These electric drive experts have been durability testing four Zwift Hub units on a 24/7 basis. They've logged 1,300+ hours, simulating 2 years of hard usage.
The rigs aren't just running a steady wattage, either. They are using real Zwifter fit file data to simulate actual trainer usage including popular ERG sessions, free rides, and races.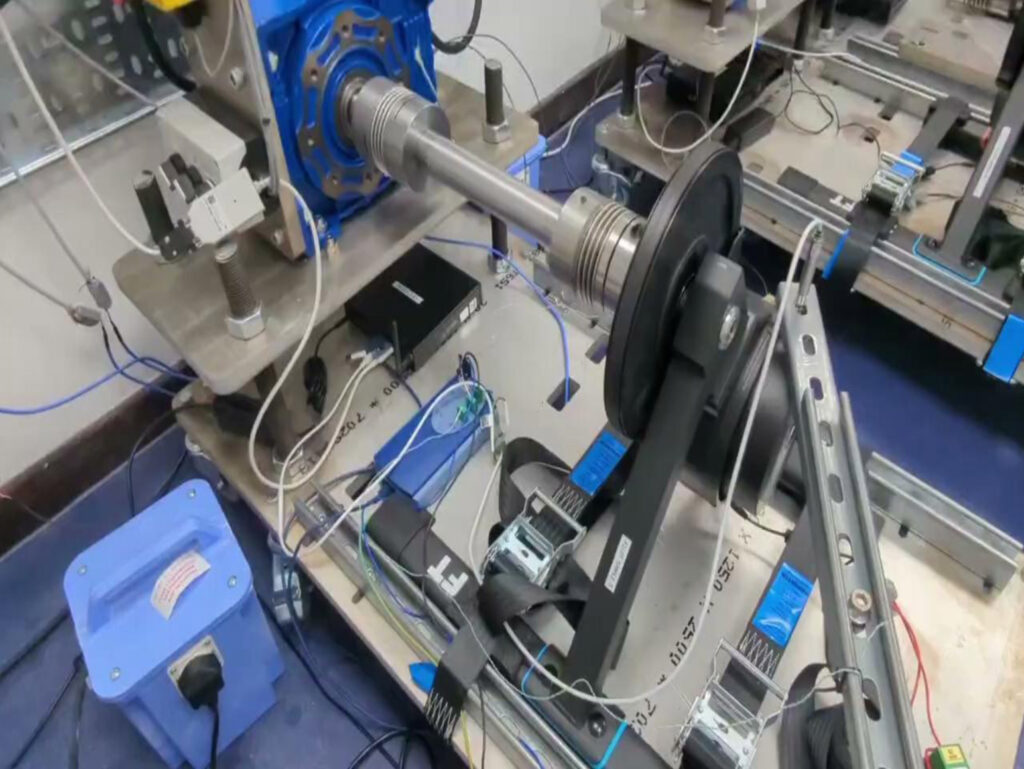 Where Did It Come From?
Clearly when Zwift said they were pausing hardware plans back in May, they didn't pause all hardware plans. Still, discerning Zwifters might wonder: how did Zwift design such a (presumably) competent trainer at such a low price point?
The answer is: they didn't. Not entirely, at least. If the Zwift Hub looks familiar, that's probably because you've seen the JetBlack Volt. Here are some comparison pics: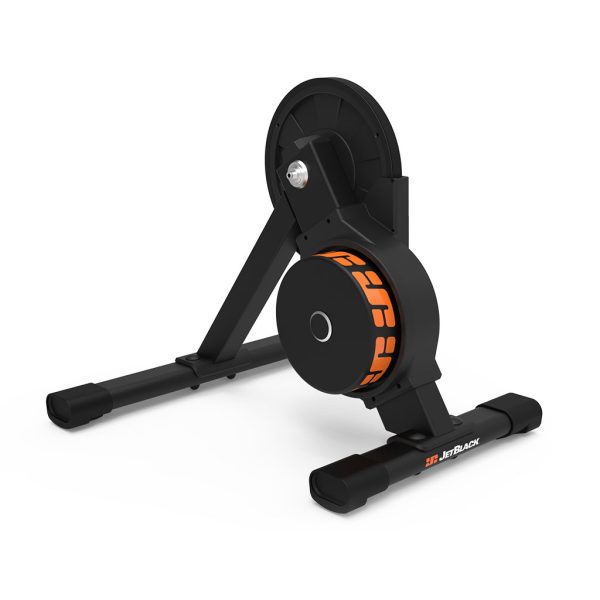 In our chats with Zwift, it's clear they worked with Australia-based JetBlack on some level to develop the Zwift Hub. But what role JetBlack actually plays in the overall development and manufacturing of the Zwift Hub at this point is unclear.
The Hub is clearly based on the Volt, but it's not the same. Firmware, for one thing, is being managed on Zwift's side. Additionally, while the Volt has some frame compatibility issues with certain disc brake bikes, Zwift explained to us that the Hub's body has been modified to maximize compatibility with framesets.
Wrapping It Up
The Zwift Hub's specs put it on par with other mid-tier direct-drive trainers including the Wahoo KICKR Core, Elite Suito, Tacx Flux 2, and even the mid-high Saris H3. But all of those trainers are priced hundreds of dollars higher than the Zwift Hub, and only one (the Suito) ships with a cassette!
The market doesn't need another $900-$1200 direct drive trainer. But it does need a $500 direct-drive trainer that ships with your choice of cassette and includes auto-calibration.
Our take: if Zwift is able to get this right, they've got a winner on their hands. One Zwift employee told us, "We're not interested in becoming a hardware business, we're interested in helping more people gain access to the Zwift experience."
With these features, at this price point, the Zwift Hub can do exactly that.
"There's no doubt that Zwift Hub is going to disrupt the market, and we think that's great news for the customer," says Eric Min, Zwift's CEO and Co-Founder. "When we started on our hardware journey, it was important that the hardware served the primary purpose of accessing and elevating the core game experience. Getting set up on Zwift hasn't been an easy process. It can be hard to know exactly what equipment you need to Zwift, and that equipment can be costly. Zwift Hub will help us deliver our mission to make MORE PEOPLE, MORE ACTIVE, MORE OFTEN by making it both easier, and more affordable to get set up on Zwift."
Your Thoughts
Share below!