Wahoo KICKR Core
Direct Drive Trainer

Wahoo's mid-range direct drive trainer used to be a bit pricier than other mid-range trainers, but price reductions in 2023 put it on level with the Zwift Hub pricewise.
The Core boasts some additional features that its competition lacks, too, which makes it a very compelling smart trainer that consistently receives high ratings for reliability, support, and ride feel. (Note: retail price includes 1 year of Zwift and your choice of cassette.)
Key Specs
MSRP: $599.99 USD
Accuracy: +-2%
Flywheel: 12lb
Max Wattage: 1800 W
Max Incline: 16%

More Details
Brand:

Wahoo

Year Released: 2018 (In Production)
Axle Compatibility: 130/135mm quick release, 12x142 and 12x148 thru-axle
Requires Calibration
Weight: 18kg
Cadence: Built in
Communication: ANT+ and 3-Channel Bluetooth
Cassette Included: Yes
Physical Dimensions: 9″L x 23″W x 21″H (legs closed), 20″L x 23″W x 19″H (legs open)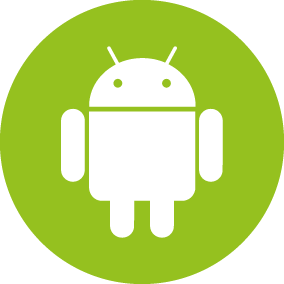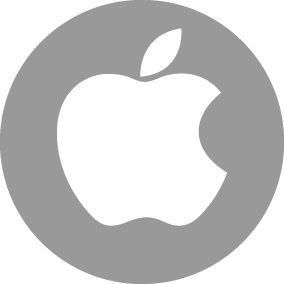 Support App: Wahoo Fitness
Use the Wahoo Fitness app to perform spindown calibrations (including advanced factory spindowns) as well as firmware updates on your KICKR trainers. The app also lets you configure other devices in the Wahoo indoor ecosystem such as the Climb and Headwind, as well as control your trainer for workouts.
Overall Rating

4.3 stars
based on 101 reviews
Easy setup
92%
Accurate power
73%
Realistic inertia
69%
Well-built
83%
Helpful support
42%
Portable/storable
29%
Quiet
86%
Budget-friendly
45%

If it is not in repair, it works well from Hoppes January 19, 2021 


I bought my Kickr Core in mid 2019. I had to replace it 4 !!! (had to edit my review from 2 to 4) times with different problems (klacking, 2 times squeaking noise, vibrations).
The support was always very helpful and at the second exchange, they replaced the Kickr without even receiving the broken one. In all cases it took them only 1 week to replace it.
I rode about 18.000km (including races, sprints, etc.) on the Kickr.
So if it is not broken the Kickr Core runs very well. But if you run out of guarantee get rid of it!

Helpful support Quiet Budget-friendly
Good trainer, but assembly quality is hit or miss from tamas_sz December 13, 2020 


It was replaced multiple times for bearing and belt problems, but finally got sorted out. The ride feel was not great especially with the faulty bearing. Support was very helpful though.

Accurate power Realistic inertia Helpful support Quiet Budget-friendly
Kickr Core Review from Sim September 30, 2020 


Really easy to set up, it's stable even when you get up and very realistic.

Easy setup Realistic inertiaWell-built
Excellent direct drive trainer from dag.sand September 30, 2020 


Very nice to use with Apple TV
Great support

Easy setup Accurate power Realistic inertiaWell-built Helpful support Portable/storable Quiet Budget-friendly
Nice affordable upgrade from bhammond177 September 30, 2020 


This was a big upgrade from the old Cyclops Fluid trainer I used for around 10 years. Having power numbers to use for training has dramatically improved my fitness. The trainer feels pretty stable even for a big guy like me (235 lbs).

Easy setup Realistic inertiaWell-built Quiet Budget-friendly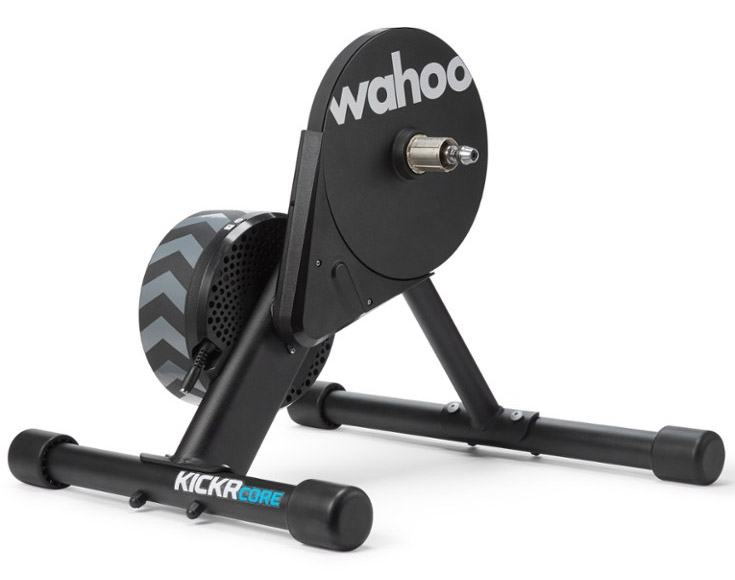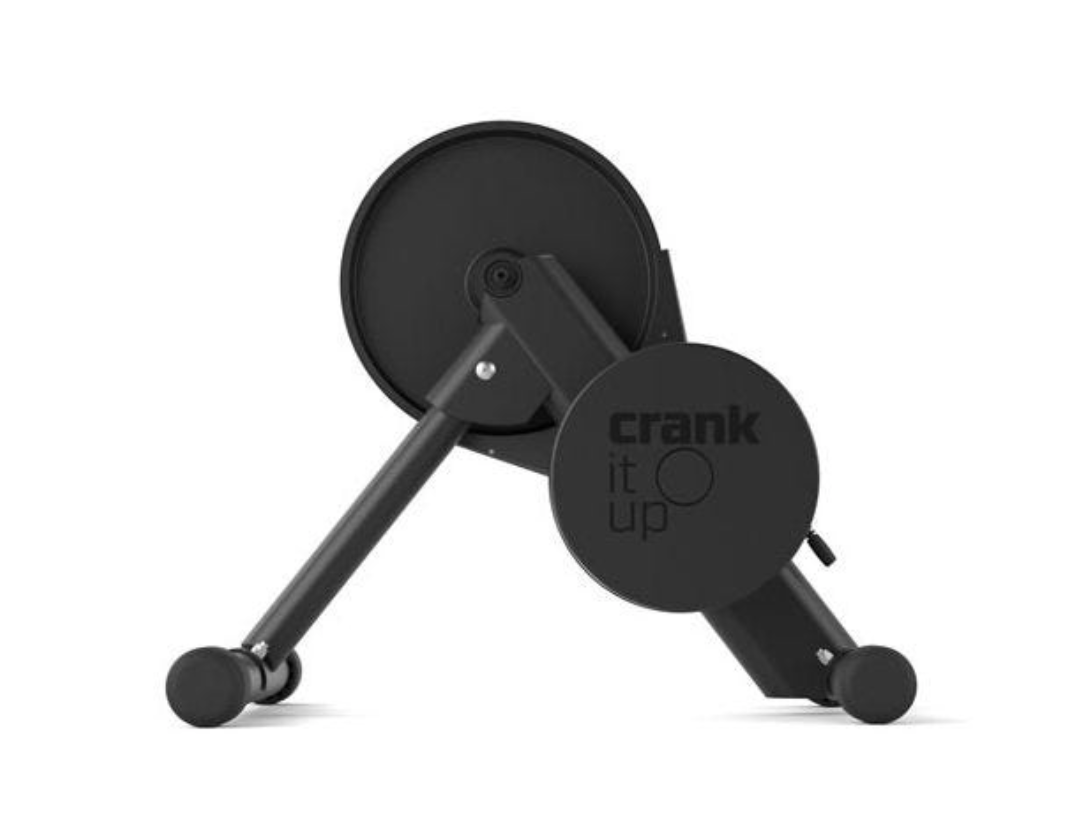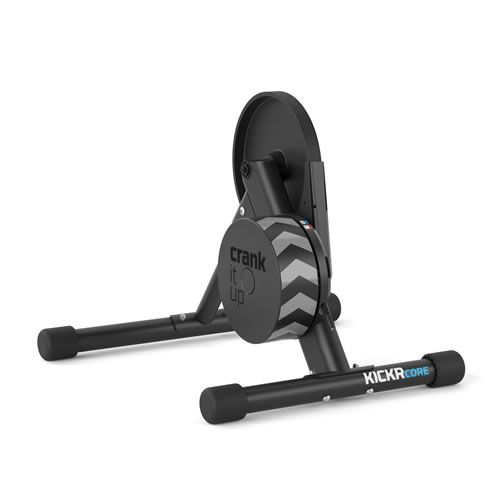 More Wahoo KICKR Core Reviews
Own this trainer? Post a review!

If it is not in repair, it works well from Hoppes January 19, 2021 


I bought my Kickr Core in mid 2019. I had to replace it 4 !!! (had to edit my review from 2 to 4) times with different problems (klacking, 2 times squeaking noise, vibrations).
The support was always very helpful and at the second exchange, they replaced the Kickr without even receiving the broken one. In all cases it took them only 1 week to replace it.
I rode about 18.000km (including races, sprints, etc.) on the Kickr.
So if it is not broken the Kickr Core runs very well. But if you run out of guarantee get rid of it!

Helpful support Quiet Budget-friendly
Good trainer, but assembly quality is hit or miss from tamas_sz December 13, 2020 


It was replaced multiple times for bearing and belt problems, but finally got sorted out. The ride feel was not great especially with the faulty bearing. Support was very helpful though.

Accurate power Realistic inertia Helpful support Quiet Budget-friendly
Kickr Core Review from Sim September 30, 2020 


Really easy to set up, it's stable even when you get up and very realistic.

Easy setup Realistic inertiaWell-built
Excellent direct drive trainer from dag.sand September 30, 2020 


Very nice to use with Apple TV
Great support

Easy setup Accurate power Realistic inertiaWell-built Helpful support Portable/storable Quiet Budget-friendly
Nice affordable upgrade from bhammond177 September 30, 2020 


This was a big upgrade from the old Cyclops Fluid trainer I used for around 10 years. Having power numbers to use for training has dramatically improved my fitness. The trainer feels pretty stable even for a big guy like me (235 lbs).

Easy setup Realistic inertiaWell-built Quiet Budget-friendly
Great Trainer, If Your Bike Fits from Sam September 29, 2020 


I really love my Core's ride feel & its interactivity, plus it's near silent. However, beware that it doesn't fit all models of road bikes despite all connection points matching up - ie part of my frame rubs on the leg. Impossible to check for compatibility before buying unless you try it out in a shop, highly recommend you do because if no fit issues, 100% an amazing trainer.

Easy setup Accurate power Realistic inertiaWell-built Helpful support Quiet
Great Budget Smart Trainer from Bsill September 28, 2020 
Easy setup Accurate power Realistic inertiaWell-built Quiet Budget-friendly
Wahoo Kickr Core from TimBorgers September 28, 2020 


Bought it on black friday so even better value for money.

Easy setup Accurate power Well-built Quiet Budget-friendly
Wahoo Kickr core from Sebastien K September 28, 2020 


Easy to set up, no complain about accuracy, I would recommend!

Easy setup Accurate power Realistic inertiaWell-built Portable/storable Quiet Budget-friendly
Nice from jglink September 28, 2020 


Bought as a backup trainer but is really more than that.
Good road feel.

The only thing I don´t like compared to the NEO: you must calibrate it.

Easy setup Accurate power Realistic inertiaWell-built Quiet
Great mid-market trainer to get started from Noeh September 25, 2020 


Been using the Kickr Core for a few weeks and so far very happy with the unit. If you are looking for a mid market trainer to get started with Zwift, this is solid choice. We wanted something that was 1) quiet, 2) reliable, and 3) setup and forget, and Wahoo has not disappointed. It connects to my iPhone or Mac every time, and features are more than enough unless you're a serious racer. Ride On!

Easy setup Accurate power Realistic inertiaWell-built Quiet Budget-friendly
Great so far from Jbsyms September 25, 2020 


So far so good. Had Tacx Vortex before which was fine. So far the kickr core is as advertised - quiet, much more realistic road feel and high power resistance. Loving it and highly recommend

Easy setup Accurate power Realistic inertiaWell-built Quiet
Great new toy! from Acbooker September 24, 2020 
Easy setup Accurate power Realistic inertiaWell-built Quiet
Hasslefree riding from Gdl1e5 September 24, 2020 


Never had any issues with my kickr core, highly recommended.

Easy setup Accurate power Realistic inertiaWell-built Quiet
Wahoo Kickr Core from Fons September 24, 2020 


Very good trainer, makes a bit more noise than I expected but still is quiet enough (I guess).

Already dismantled it once to service and put in new bearings cause they felt a bit trashed after 300h, I don't think this is normal but replacing them was easy.

I would suggest this trainer any day for the price. They had a lot of small problems in the beginning but Wahoo ironed everything out and in case you do have a problem with your unit they do have a good support system.

Easy setup Accurate power Realistic inertiaWell-built Helpful support
Kickr Core Review from tobias.rissler September 24, 2020 


Easy installation, using the Kickr with the climb what makes it an even greater experience.

Easy setup Accurate power Realistic inertiaWell-built Quiet

Great… Until it Wasn't from dk2020 September 23, 2020 


I had a great experience with the Kickr Core. Quiet, accurate, changes in power were well calibrated. I rarely experienced any dropouts and any issues throughout my use with Zwift and TrainerRoad.

HOWEVER: My unit has succumbed to the dreaded vibration and sound issue from the flywheel. It's only been a year, and this unit shouldn't have been plagued by this issue. While the unit still functions, it produces vibrations and an awful sound whole the flywheel is turning.

I cannot recommend this unit despite its reliable normal operation. You cannot guarantee it will not have a catastrophic failure at some point.

Easy setup Accurate power Helpful support Quiet
Amazing performance for the price ! from Kysada September 22, 2020 


Quiet, accurate, durable, stable, I just love it !

Easy setup Accurate power Realistic inertiaWell-built Helpful support Portable/storable Quiet
Absolut zufrieden from Potti September 21, 2020 
Easy setup Accurate power Quiet Budget-friendly
Stable unit with minor issues from dadof308 September 21, 2020 


Stable , quiet-ish unit. After a year of significant indoor riding, I've had some issues with the Bluetooth starting to fail

Easy setup Accurate power Realistic inertiaWell-built
Love it from trentonsorensen September 21, 2020 
Easy setup Well-built Quiet Budget-friendly
Kickr Core from Leo September 21, 2020 


For 1,5 Years no problems at all.
After a short time of no use the speedsensor stopped working and so power resistance was strange and after a while no input at all.
Luckily the wahoo support communication was superb and i got a replacement.

Easy setup Accurate power Realistic inertiaWell-built Helpful support Portable/storable Quiet Budget-friendly
Useful but not accurate from Scotty Watty September 16, 2020 


The trainer is 30-50 watts lower then my Assioma Favero petal of my 4iiii crank power meters. Frustrating.

Easy setup Well-built Quiet
Basic but great trainer from soroco1136 September 16, 2020 


I purchased my Kickr Core in Nov 2019 and uses if at least 4 times a week throughout the winter. It is such an upgrade from the basic trainer I had. Super easy to set up, and incredibly stable ( except for maximum input). I do recommend mounting on top of something very rigid if you have carpet on the floor. It isn't fancy but it is all you need. I think I can get several years use out of my Kickr.

Easy setup Accurate power Well-built Portable/storable Quiet Budget-friendly
Needs assembly & a cassette but worth the savings from NYGiant22 September 16, 2020 


Even though I use my power meter as the power source when riding indoors, I decided to transition from the CycleOps/Saris Magnus and try a direct drive trainer. Since I'm running a 10-speed & would need to buy a new cassette, the included cassette on the original KICKR would do me no good anyway so I went with the Core since the price was right.

I've been happily training with Core since January 2019 with no issues. The changes in gradient are pretty smooth when using Zwift. I actually keep the trainer difficulty at 100% versus the 75% I used with the Magnus. I can't speak to the power accuracy since I continue to use my power meter, but I have a feeling it would be reliable if I did. And since I use the power meter, I don't have to calibrate it, but I do anyway once a week using the Wahoo Fitness app

Accurate power Realistic inertiaWell-built Quiet
Cost effective, easy set up, stable, accurate power readings from beanerw September 16, 2020 


Have had the Wahoo Kickr core for 11 months....trying to burn pizza slices like there's no tomorrow 😂😂 This trainer was easy to set up for this newbie! it is quiet, stable and does not lose power. ERG is accurate and price was reasonable. no complaints....now if only it would help me get uphills faster

Easy setup Accurate power Well-built Portable/storable Quiet
Easy set up from Zakmik September 16, 2020 
Easy setup Accurate power Realistic inertiaWell-built Portable/storable Quiet
Changed Indoor training forever … in a good way!! from I.McLav September 16, 2020 


I decided to upgrade my old wheel on trainer around 10 months ago and I was amazed at the difference. My training changed from boring rides where I didn't feel anything to a completely immersive experience. I went from forcing myself to use it 1-2 times per week to riding most days and even racing!! It's not IRL riding but its as close as you will get at this price point.

Easy setup Accurate power Realistic inertiaWell-built Helpful support Quiet
Great for the money from jhoff80 September 16, 2020 


Works great with Zwift. It's quiet and responsive, and as far as I can tell it's pretty accurate (though I don't have a separate power meter to compare against). It doesn't quite have the bells and whistles of some of the others I looked at (such as no road feel simulation), but it's also cheaper than some of the competition. I only use Bluetooth so I can't speak to the ANT+ connectivity but it's had a rock solid connection for me.

Easy setup Accurate power Realistic inertiaWell-built Quiet
My Precious Core from Mat0x4e September 15, 2020 


I like its silence and ease of use.
I put only 4* because it has no transport handle and it must be calibrated weekly.
I can't judge precisely accuracy for the moment (power meter ordered) but it's way better than my previous Elite Drivo.

Easy setup Accurate power Realistic inertiaWell-built Quiet
Training not Trying from Mholden September 13, 2020 


I have used the Wahoo Kickr Core for over a year and have logged 12 days and 16 hours, 9111km, 135589m of elevation and burned 657 slices of pizza (as of this post) 🙂
I love the Kickr. I connect via Bluetooth to my iPad running zwift.
- It's responsive to in-game changes
- ERG mode works great
- Stable
- quiet
- after easy set-up - I don't really think about it 🙂

Easy setup Accurate power Realistic inertiaWell-built Helpful support Quiet Budget-friendly
Quality right to its Core…. from Mboyers84 September 13, 2020 


Having previously owned a standard magnetic resistance trainer this is a step up by leaps and bounds.
Makes Zwift hugely more interesting having to cycle through gears rather than thrash for as long as can. Big thumbs up.

Easy setup Accurate power Realistic inertiaWell-built Portable/storable Quiet
Rescued me from dizziness from david white iii (EVO) September 13, 2020 


Bought 1 year ago during illness affecting my balance, based on reading reviews at the time. Quiet and cheaper version of Kickr. Found it fiddly to line up the axle bolt on my MTB, but once that was achieved I've had no problems. My wife rides it too. It gets used 5+ times each week.

Well-built Quiet
My 1st Direct Drive Trainer from DownSideUp September 12, 2020 
Easy setup Accurate power Realistic inertiaWell-built Quiet
Definitely a great option, but… from cesar.valera September 11, 2020 


This is definitely a great trainer. I got it as an upgrade from a Kinetic Power wheel-on trainer and it was a game-changer. It is extremely quiet and, easy to set up, and very reliable. A real workhorse. My only issue is that it tends to measure power slightly lower than both my power meters, presenting the biggest difference during high power short efforts. I've found that calibrating it when very hot tends to make it more accurate, but it does take a while to warm up enough.
Also, the shorter base makes it not as stable for sprinting, but if you are not going to be pushing anything above 1000w, it is the way to go.

Easy setup Realistic inertiaWell-built Helpful support Portable/storable Quiet
Great trainer to own from LPR September 10, 2020 


I have used this trainer intensively for the last few months and it has been very reliable. It is responsive to Zwift and the resistance changes seemlessly, giving it a "real" road feel. It was easy to put together and I would definitely recommend it.

Easy setup Accurate power Realistic inertiaWell-built Portable/storable Quiet
My core review from Sharpy September 10, 2020 


This machine is the most simplest set up .

Easy setup
Excellent mid-range trainer from benbikes September 10, 2020 


This is my first direct-drive trainer, after a couple decades of rollers, mag and wind trainers. For Zwifting, it's perfect for me. It's quiet, connects quickly, and was very easy to setup.

I don't get over 1500W or ride climbs over 20%, and I already have it mounted to a rocker board, so upgrading to the Kickr isn't necessary. The Core doesn't simulate road surfaces though, but that's a nice to have.

I also don't care if power is accurate to +/-1, since I'm not seriously training to race anymore. If it's off slightly, it'll be consistently off.

Erg mode on workouts work great.

Only issue I've had is with the regular spindowns to calibrate. Doesn't always work for me, in the Wahoo app or via Zwift setup.

Easy setup Well-built Quiet Budget-friendly
Wahoo KICKR Core (Refurbished) from Rob.Fears September 10, 2020 


I purchased this Wahoo KICKR Core Late October of 2019 when Wahoo put their stock of Refurbished units on sale. I have put 4500 miles on the trainer so far and have not had any problems with it. Power seems accurate and it puts out good resistance. It is not the quietest trainer out there, but I use it out in the garage, so that really doesn't matter to me. The only thing I have had to do is glue on the rubber end caps/feet as they would slide off from time to time. So far it has been a great trainer and I plan on getting many more miles out of it before I move on to anything else.

Easy setup Accurate power Realistic inertiaWell-built Portable/storable Budget-friendly
Wahoo KICKR Core Review from A.Hofmann(RocksAndRootsCycling) September 10, 2020 


When I purchased this in Dec 2018 it was one of the least expensive, quiet, wheel off trainers you could purchase. It has held up very well and has seen over 3000 miles of riding with various cassettes and bikes installed on it. It is still very quiet, although with the prices starting to come down on smart trainers in general there may be better options available now.

Easy setup Accurate power Well-built Quiet Budget-friendly
Kickr Core, First Smart Trainer from astr0ng September 10, 2020 


Purchased refurbished unit that broke after 90 days, but Wahoo support sent me a brand new unit within days. Good accuracy and easy set up via bluetooth or ant+. I use it with Zwift quite often with zero complaints. Might not have all the bells and whistles of the more expensive units, but perfect for my budget and what I was looking for.

Easy setup Accurate power Realistic inertiaWell-built Helpful support Quiet Budget-friendly
Great trainer from Wasabibutler September 10, 2020 


Great trainer. Does most of which Kickr18 does but at a better price. My wife now uses the core after riding with a Snap. Initially I had an issue where some of the gears would grind but played with the spacing of the axle and got it sorted. After that no issues. It might be my bike that had issue as my wife's bike did not suffer from this problem. Great trainer.

Easy setup Accurate power Realistic inertiaWell-built Helpful support Quiet
Good value smart trainer from Nick September 9, 2020 


Although I have heard of many quality issues in the beginning, mine must have shipped after most of these have been resolved. I do now get, however, some louder level of noise than when I first got it, but it has continued to work well and accurately (as measured via a second power source). Heat can affect the accuracy, as expected, so should be recalibrated if there is a large change in temperature.

I had considered getting the full Kickr at one point, but not sure what extra I would get over the core.

Easy setup Accurate power Realistic inertiaWell-built
Very Pleased! from The_Nevster September 9, 2020 


Having broken my arm during lockdown, cycling outside was looking unlikely for the rest of the year so my wife and I decided to treat ourselves to a turbo trainer. Having never owned a trainer before I've nothing to compare to, but I opted for the KICKR Core as I already have a few bits of Wahoo tech and have been really pleased with them. The trainer is a doddle to set up and I can't believe how quiet it is during rides. I've had no issues with connectivity or similar, and although my primary use is with Zwift it is great being able to also use the trainer with my Elemnt Bolt computer.

Easy setup Realistic inertiaWell-built Quiet
Great product from Mike R. September 9, 2020 


The Kickr Core is a great direct drive trainer for the money. The connections are solid and stable, the build is quality and backed by superior Wahoo support. The only draw backs are the need to calibrate it every few weeks and there is a bit of noise as you get into the hardest gears with some vibration.

Easy setup Accurate power Realistic inertiaWell-built Helpful support Quiet Budget-friendly
Good first direct drive trainer from rkb37 September 9, 2020 


I bought this 8 months ago as an upgrade from a Kickr Snap wheel on trainer. I love it. I didn't notice any immediate power accuracy differences or ride feel differences from my Snap But that could just be me. Maybe others will.
I use pedal power meters for both indoor and outdoor riding, so I can't comment on the Kickr Core's power accuracy much, but it is responsive to inclines and declines on Zwift and really requires little maintenance. It is stable on an old yoga mat on carpet and doesn't really move too much for me.

One comment for others who are looking to upgrade to a direct drive trainer from a wheel on trainer (not specific to the Core): think about the other bikes you might put on the trainer. My bike is an 11-speed, but my wife's was a 9-speed. So I bought her a new 11-speed bike so we could both use the trainer this winter! They're not as flexible as a wheel on trainer, but I definitively love the low maintenance on the Core vs the Snap as far as being ready to ride with accurate power. And maybe that's just because I'm using another power meter for power and the trainer for resistance.

Easy setup Accurate power Well-built Quiet Budget-friendly
Excellent, solid trainer from eichenlaub September 9, 2020 


Works well, strong base and footing.

Easy setup Realistic inertiaWell-built Quiet
Great trainer from Robnew September 9, 2020 


Great trainer at this price point. Does everything you need it to do and not had any problems with it

Easy setup Accurate power Well-built Portable/storable Quiet
Good value from Joshhartj September 9, 2020 
Easy setup Accurate power Realistic inertiaWell-built Helpful support Portable/storable Quiet Budget-friendly
KickR Core Works Every time from brucejo164 September 9, 2020 


I didn't really research smart trainers. The KickR was being promoted at the American Birkebiner Ski Race and I tried it and instantly knew I wanted a smart trainer and use Zwift. The set up was easy and when I had a question I called Wahoo and they were excellent with there over the phone help. I've used the KickR for approximately 2 years and it has never failed to work properly. I have no problem recommending the KickR Core.

Easy setup Accurate power Realistic inertiaWell-built Helpful support Quiet

Ok but wouldn't recommend it. from PikeNL September 9, 2020 


The KICKR Core was my first try at a smart spinner and at first I was loving it, easy to set up plus quiet. But it wasn't long before I started having connection issues, I can't tell how frustrating it is to be spinning along doing your workout and the connection drops in and out. I called Wahoo customer service and they told me something in my house is interfering with the connection. I was using both a Bluetooth and an anti- connection so I when around my house turning off anything that was Bluetooth and it didn't really help. I ended up returning the KICK Core and got a Tacx Neo 2 (which I absolutely love) it's a bit more expensive but a much better spinner. I'll do a review on the Tacx Neo after but it's a good machine.

Easy setup
Excellent Trainer from royvanheesbeen September 9, 2020 


The Kickr Core is relatively quiet, ease to setup and connect. I experience only very rarely a drop-outs (I use ANT+ in combination with my laptop).

Easy setup Accurate power Realistic inertiaWell-built Portable/storable Quiet Budget-friendly
Great piece of kit, stable and accurate from Haggisinreigate September 9, 2020 


Got a refurbished version on the black Friday sale so value for money was very good. Its incredibly heavy which gives you confidence. It was easy to assemble. Finds both Zwift and Sufferfest easily and it seems to be accurate in its power numbers and adjusts power in ERG mode very well.

Only negative was it not coming with a cassette but that wasn't too difficult to put on.

Easy setup Accurate power Well-built
Great value, quiet and reliable from DT September 9, 2020 


Upgraded from a Tacx Flux so will be basing most of my review on a comparison.

Design:
-The 4 point design means that the trainer is more stable and doesn't rock side to side as much as a triangular design. This feels like it is more stable and you can get more power through but the stability also means that comfort is reduced, especially on foam mats.
-The simple more open design is great, you can tell the engineering on the core is very well thought out. It is also a very compact trainer, and saves a fair bit of room for tight spaces such as mine.

Noise:
-The trainer is more silent than your drivetrain and fan, so trainer noise is irrelevant here.

Reliability:
-Great so far, the open design makes it so I am able to see the flywheel and belt. Much more reliable design that the old Tacx.

Connectivity:
-Connects first time everytime over BT, no dropouts when connected to ipad thus far.

Ride feel:
-Lower wattages feel more difficult than the Tacx, but once the core spins up, increasing power feels more real than the flux and the increase feels smooth unlike the Tacx which felt sluggish. This more closely resembles outside riding in that 0-20kph is much more difficult than 20-30kph.

Well-built Quiet Budget-friendly
Kickr Core from sjb59 September 9, 2020 


On purchase I had some serious noise issues that I was initially told was "normal". However the seller agreed with Wahoo to change the trainer. The replacement is quiet and better than my previous wheel on trainer. I am pleased with the trainer and expect from the build quality that it should last a good while. have had a few problems with the associated app and spindown setup.

Easy setup Accurate power Realistic inertiaWell-built Helpful support Quiet
Solid trainer and good customer service from Wahoo from Budge81 September 9, 2020 


The Core is a solid trainer which feels good to ride and is quiet enough that you won't hear it over the noise of your fan and drivetrain. I had an issue where it stopped providing resistance and sent it back to Wahoo who replaced it with a new one - a good experience as I it was free to do and I was only without a trainer for about four days.
The power accuracy can be a bit variable - normally about 3% below my Assioma Duos but this can be expected with drivetrain losses.
It's built to last (provided the electronics keep working) and is fun to ride so I would recommend it to anyone looking for a mid-range smart trainer.

Easy setup Well-built Helpful support Quiet
KICKR Core Review from Jay September 9, 2020 
Easy setup Portable/storable Quiet Budget-friendly
Top model from raoul.struyf September 8, 2020 


The Wahoo Kickr Core is top of the range model. It offers fantastic ride feel, thanks to its relatively large 7.25kg flywheel, and it's also wonderfully quiet. Setting the unit up is very easy, with Wahoo including a cassette and a generously sized power cable, so you shouldn't need extension leads.

Easy setup Accurate power Realistic inertia Helpful support Quiet
Wahoo kickr Core from Tobi September 8, 2020 


Not stable during sprint. Rubber protector on the feet goes off during very hard sprinting.

Easy setup Accurate power Realistic inertiaWell-built Quiet Budget-friendly
KICKR Core Owner Review from Lincolnbl September 8, 2020 


Have been using this trainer for a couple of months and have been really impressed with it. Setup was a breeze and it provides good feedback to give a bit of real-life road feel. Nice and quiet while in action - even the kids said my breathing/panting was louder than the unit. My only negative would be the units stability. When putting in a big effort it can 'rock' a little. It never feels unstable or in any way concerning, just the back legs get a bit lighter. To be honest, I welcome the movement as the lack of side-to-side movement of a bike on a trainer is one of the big drawbacks of any trainer on the market. I suspect this feature will be part of the next generation trainers, but so far very happy with the Core.

Easy setup Accurate power Well-built Helpful support Quiet Budget-friendly
Simple and just fine from Buzz September 8, 2020 


If this is in your price bracket, you won't be dissapointed.

I tried a cheaper Elite Suito that had issues. I sprung for one of these for quite a bit more money, but I've made piece with that because it just works.

I'm sure a full blown Kickr feels better to ride, but it wouldn't feel $1000 better to me I think.

It is very quiet when pedaling.

I was concerned as the freehub is quite clicky/noisy when you stop pedaling. I ride under the bedrooms upstairs, and was concerned it would wake my family.

I researched, and taking off the freehub (which I don't believe voids warranty as you can take off the hub to replace with a campag hub anyway) is a simple task if you have the right tools, and wiping away the old grease and adding in a reasonable layer of bike bearing grease to the ratchets in the flywheel and the pawls on the freehub make it very, very quiet in comparison.

The legs are pretty much fixed and there isn't a handle, so not the most convenient if you don't have a permanent trainer setup in your house or whatever and need to pack it away. It's relatively cumbersome.

But, I do, and so it is perfect for an in-situ training setup.

I think the inertia is much better than the Suito on steep pitches.

Very happy with it, it just works. If you like noisy freehubs, even better as there is nothing to do, or just a minor amount of work and the only thing my family can hear is me panting away in the basement!

Easy setup Accurate power Realistic inertiaWell-built Quiet Budget-friendly
Solid and great value from Craig M September 8, 2020 


I upgraded to the Kickr Core from the Kickr Snap - having been completely happy with the Snap, but looking to go to a direct drive trainer. The price difference between the Kickr and Kickr Core was enough that I figured I could forego the few extra features. I'm very happy, as I can't see any lack whatsoever. My family is very happy with the difference in noise as well!

Easy setup Accurate power Realistic inertiaWell-built Quiet Budget-friendly

KICKR CORE – upgrade from a KICKR V1 from daronletch September 8, 2020 


I upgraded to a KICKR CORE from a KICKR V1 @ 18 months ago. Since COVID restrictions I have done @ 4500kms on the 'new' KICKR CORE trainer.
The biggest problem i had with KICKR V1 was the noise, somewhere between an A380 and 747...the KICKR CORE has been a great 'entry level' smart trainer. i chose it because of its compact size (weight) and price entry point.
Pros - quiet, good size and portability (weight)
Cons - the feet (plastic/rubber compound) on the stands continually slide off. they are not fixed on in anyway and are just 'caps' over the metal feet. After a decent race/workout, they need pushing back on. If they come off mid ride they create an unstable and ride with more vibration as the metal feet hit the floor.

Overall i would recommend as a good upgrade from non-smart trainers. I will personally be upgrading in the next few months to a KICKR 18 or 20. Partly due to the fact i have decided to use Zwift longer term and i want to get the feet with 'lateral' movement..
Ride On.

Easy setup Accurate power Portable/storable Quiet Budget-friendly
Wahoo Kickr Core Reliable & Cost Effective from david.jones150 September 8, 2020 


I purchased the Wahoo Kickr Core as I was new to cycling, didn't want to fork out for a Kickr or Neo, but also didn't want and wheel on trainer either.
I have been very impressed with the unit.
I have had it for 2 years in October and the only problems I have had are the stickers coming off and I'm not sure about the consistency of the built in cadence sensor. This could be down to Zwift or interference from nearby equipment. It does work ok at present.

I would definitely recommend.

Easy setup Accurate power Well-built Helpful support Quiet Budget-friendly
First smart trainer from DanB September 8, 2020 


Upgraded my setup, from a wheel off dumb trainer/basic laptop to a Kickr Core and laptop with graphic card. What a change! So much more immersive an experiance. The trainer itself is easy to use, more stable to ride and nice feel. Calibration/spindown is easy and no problems with connectivity of dropouts after a couple of weeks use.

Easy setup Realistic inertiaWell-built Quiet Budget-friendly
Fantastic unit from J-McA September 8, 2020 


I spent ages trying to work out what to upgrade to from a wheel-on trainer, reading all the reviews from the cycling sites, DC Rainmaker, GPLama, Desfit, titanium geek etc) and settled on the Kickr Core, after waiting out their production issues in the earlier units. It has been great - oodles of headroom (for me) in terms of power, it's very stable when sprinting, has rock solid bluetooth and looks relatively elegant. Note that Wahoo updated the firmware to include cadence, which many of the early reviews marked it down for lacking. It also only uses a single Bluetooth channel too, which is great when using it with an Apple TV (as it leaves a free channel for your HRM).

The minor downsides are that my Garmin watch won't pick up it's ANT signal (my Tacx trainer fed it data) and it doesn't really fold up (takes up excess space in the boot when travelling). But I couldn't justify an extra $450 AUD for the KICKR V4 (at the time) when all I really wanted was the folding legs!

Highly recommend.

Accurate power Realistic inertiaWell-built Quiet Budget-friendly
Wahoo Kickr Core from Hammy70 September 8, 2020 
Easy setup Accurate power Helpful support Quiet
Love my kicker core from DJGPDX September 8, 2020 


Great trainer, easy to use and sync! Since updating it provides cadence as well making it even better!

Easy setup Well-built Portable/storable
A good upgrade, but room for improvement from sheldonbrown September 8, 2020 


Mostly great. I am a surprised that there are times when it's "road feel" is not quite as good as I hoped.
I upgraded from a Tacx Flow, which honestly I liked pretty well. The Wahoo definitely beats it on sound. The Wahoo is nearly silent. Huge improvement. The other benefits are better grade simulation, which puts me through more of my gears (end result is the same with the virtual slope calculations), and breaking the 700 watt limit of the Tacx, which was never much of a problem.

Easy setup Accurate power Well-built Portable/storable Quiet
Good bang for your buck from Njprice89 September 8, 2020 


I have had some noise issues that have ended up with my unit being exchanged twice by wahoo. The clincher however is that their customer service is remarkably good and I have always had no questions asked replacements free of all costs. I am also told now that all problems have been resolved since mine was bought early 2019

Easy setup Realistic inertia Helpful support Quiet Budget-friendly
Military Grade Construction from Steve September 8, 2020 


I wish I'd bought one years ago. Using it with Zwift & having way too much fun whilst getting fitter without realising it! Just wish I could have seen a live demo of a KICKR somewhere & been able to ask questions about my hybrid bike fitting it.

Easy setup Accurate power Realistic inertiaWell-built Helpful support Portable/storable Quiet
Never had an issue from aza September 8, 2020 


Bought in Aug 2019 and joined Zwift. Am now Level 26 with 4700 kms and 60,000 mtrs elevation and have never had an issue. Have connected it to Mac, Windows, Android and Apple TV without issues.

I can only think of two small in game areas (Richmond and Yorkshire) where the gradient over the 18% but I'm not running 100% trainer difficulty anyway.

I've taken it away with me and it doesn't have a handle but the price difference between the Core and the more expensive Kickr doesn't justify spending extra money for for a handle.

Easy setup Accurate power Realistic inertiaWell-built Quiet
Wahoo Kickr Core from R.ob OZ September 8, 2020 
Easy setup Accurate power Realistic inertiaWell-built Helpful support Portable/storable Quiet Budget-friendly
Best trainer for all riders from page.reid September 8, 2020 


Easy to set up and feels great to ride on.

Easy setup Accurate power Realistic inertiaWell-built Helpful support Portable/storable Quiet Budget-friendly

Third times a charm from jmr.pra September 8, 2020 


The features and value of the Kickr Core have been excellent. Unfortunately, I had two units break down and require replacement. Wahoo customer service has been excellent. The third trainer has been trouble free. Wahoo's app allows for easy set up.

Easy setup Realistic inertia Helpful support Quiet
Great quality, some issues with connectivity from kyle September 8, 2020 


Mostly no complaints. Some issues with getting heart rate monitor to connect consistently as well as some issues (happens once every 4-5 rides) with trainer losing connection to the phone (usually reconnects quickly, but annoying during a race!).

Build is solid, gets a little wobbly when I'm really trying to put down power. But I suppose that is what the more expensive version + Axis add-on solves.

Realistic inertiaWell-built Quiet
My 1st direct drive smart trainer from Magister September 8, 2020 


Purchased an unused 2017 Wahoo KICKR Core from the local bike shop, my first smart trainer and my first direct drive trainer. It was such a wonderful change from the fluid "dumb" trainer, great to be able to use ERG mode. Setup was a little tricky, needed to swap out cassettes and find just the right spacers. Only real downside I've had is a persistent creak from side-to-side motion that I can't sort out - it's not a belt issue, fortunately. But with headphones, it's easy to ignore.

Accurate power Realistic inertia
First Rate Trainer That Can Be Relied Upon from mtbfreedom27 September 8, 2020 


This trainer can be counted on to perform flawlessly.

Easy setup Accurate power Realistic inertiaWell-built Helpful support Portable/storable Quiet
Wahoo Kicker Core from Woodworker September 8, 2020 


The current wahoo trainer I have, was a upgrade due to the other model the wahoo kicker not having blue tooth capability. the knew unit has had no issues connecting with the wahoo climb, the wahoo core unit Has been great so far. I've seen plenty of comments and issues by other users, so far I have not encountered any, for the most part if there are issues wahoo is quick to help resolve them.

Easy setup Accurate power Realistic inertia Budget-friendly

Two Years Zwift from Thommy September 8, 2020 


good direct drive trainer that is not too loud and reacts quickly to inclines and declines. rides well in erg mode and feels realistic

Easy setup Accurate power Realistic inertia Helpful support Quiet
Spot on! from sysiphe September 8, 2020 


My first Smart Trainer was also a Wahoo Snap Gen 1 but I was dreaming about the Wahoo Kickr one year after! When Wahoo announced the Core, I need to admit that it was the right time to evolve my set up, even if it was practical to have the Snap to begin with. The Core provides a robust settings for Zwift/Apple TV by offering the Power Control as well as the Cadence via Bluetooth. You just need to add your favourite Heart monitor and you are good to go on a simple Apple TV! Since then, and after more than 1500km with the Core, I'm still loving it and I don't dream about the Kickr anymore 🙂

Easy setup Accurate power Realistic inertiaWell-built Budget-friendly
Get stronger & keep your motivation high for Indoor Training from KP September 8, 2020 


The Kickr Core provides accurate power, is easy to use and quiet vs other trainers. It connects easily with any blue tooth connections such as iPhone, iPad or Apple TV for use with Zwift Software. I do not experience power drops when I use with my iPad Pro. Although the Kickr Core may be more expensive than some smart trainers, it is budget friendly if you want a smart trainer that provides accurate power, is quiet and allows for easy transition of bike from trainer to use outdoors (no trainer tire to remove; protects wheel from sweat damage).

Easy setup Accurate power Realistic inertiaWell-built Helpful support Portable/storable Quiet Budget-friendly
Reliable performer from Jamey September 8, 2020 


Unit has been very reliable with small synch issues occasionally. Customer service is fantastic. Approximately 9k miles since Jan 2019.

Easy setup Well-built Helpful support Portable/storable Quiet Budget-friendly
Budget friendly and quiet trainer from RonaldvH September 8, 2020 


Budget friendly trainer. Accurate and very quiet. Had a problem with the first Core a got, started making noise. Wahoo send me a new one and I could return the broken one after that, so I wouldn't be without a trainer.

Living in an house with wooden floors, noise from the trainer is important to me. Since I upgraded my Kickr Gen 1 to the Core I hadn't any complains from the neighbors.

Easy setup Accurate power Realistic inertiaWell-built Helpful support Portable/storable Quiet Budget-friendly
Wahoo Kickr Core 1 year review from misterpearson September 8, 2020 


Solid daily driver, except for a firmware issue the first week. Wahoo replaced the unit quickly

Easy setup Accurate power Realistic inertiaWell-built Helpful support Portable/storable Quiet
Refurbished Core from Brett September 8, 2020 


been a solid machine so far. I have 5500km on it with no issues.

Easy setup Accurate power Quiet Budget-friendly
Super trainer from wanna_b_ironman September 8, 2020 


Bought in 2017 and been running fine from the last 3 years.
I have some synchronization issues from time to time (Apple TV, Zwift, Wahoo HR, Wahoo Kickr, Kickr Climb).
Also had to contact the support twice regarding the Kickr Climb. An issue with the module and with the power unit. Replaced twice at no cost. Great customer support.

Easy setup Accurate power Realistic inertiaWell-built Helpful support Quiet
The Whole Package from jjfsilva76 September 8, 2020 


This trainer has one of the best compromises in terms of quality, reliability and price in my opinion. Zwifting just became a true pleasure when pursuing badges and PR's 🙂 Nearly 7000kms and level 31 are proof of this.

Easy setup Accurate power Realistic inertiaWell-built Helpful support Quiet Budget-friendly
Worth it from Nsw September 8, 2020 


Coming from a wheel on trainer, this was much much quieter. Simulates gradient quickly and smoothly.

Easy setup Accurate power Realistic inertiaWell-built Quiet
Wahoo KICKR Core from zaza September 7, 2020 
Easy setup Accurate power Realistic inertiaWell-built
Core from Sjp September 6, 2020 
Easy setup Realistic inertia Portable/storable Quiet Budget-friendly
Great for price and level of trainer from 14dayweek September 6, 2020 


The price is middle of the road and so far has been a great trainer on zwift and trainerRoad.

Easy setup Realistic inertiaWell-built Quiet
Bombproof from Mrhoppy September 5, 2020 


I've been running this since my Elite Zumo disintegrated earlier this year. The Kickr core feels quite robust and has withstood daily riding without any major issues. The rubber feet loosen off and come off under heavy sprinting as it rocks under heavy sprinting. Feel is a little off but not too bad, it spins up a little fast and it doesn't maintain constant power as easily compared to the Zumo.

It's on the bulky and heavy side so if you were looking to pack it up or transport it it would be difficult but for a permanent set up it's fine. The only downside I've found is that the connection to the Wahoo app is stupidly sensitive, the trainer won't connect to the phone if it is linked to the laptop or if the phone has any other Bluetooth connection in place. This makes doing spindown calibration more difficult than it needs to be.

Linkages to zwift through Ant+ and Bluetooth is easy.

Easy setup Well-built Helpful support Quiet
The sweet spot from hotcamel September 5, 2020 


For me, this trainer hits right on the price / performance sweet spot.

Having tried a Kickr (2018) I honestly could not feel any difference. I instead paid my money on a Kickr climb to go along with my core.

Coming from a Tacx Bushido, this thing is quiet!
The sound of the drive drain is way noisier than any sound this Kickr Core makes.

There is a slight vibration and sound made when pedalling against higher resistances, but this seems to have lessened as my kickr has worn in. Otherwise I would say it is silent.

Great inertia and road feeling compared to a wheel-on trainer.

Would highly recommend.

Easy setup Accurate power Realistic inertiaWell-built Helpful support Portable/storable Quiet
Good price/quality option for worry-free indoor training from Kdebock September 5, 2020 


Value for money is the main criterion guiding my (cycling) purchases. This is why I bought the Wahoo Kickr Core even though their are more budget-friendly options. This was one year and 3000 kms ago. Setup and calibration are traightforward and the device has been doing everything it is supposed to on Zwift ( but also on other apps) ever since. Never had any issue. Design is robust and Wahoo seems serious about support.

Pros: accurate power measurement and resistance simulation. Clever design. Easy setup. Customer-oriented brand. Good value/money. Easy-to-use mobile app.

Cons: no power on/off button, not foldable for easy storage. Not cheap.

Easy setup Accurate power Realistic inertiaWell-built Helpful support Quiet
Great for ecosystem but could be better from Nick September 4, 2020 


I have a separate review on this site for a CycleOps Hammer that we also own, this is essentially part two of that review. Without rewriting that review here I bought the Kickr Core for my wife, I was using the Hammer both of us riding on Zwift. She used my Hammer, just once, and I was kicked to the Kickr...

This doesn't mean that the Core is a bad trainer, it's actually a very good trainer but I am of course comparing what is/was CycleOps premium offering to Wahoo's mid-tier trainer. With that said here are some of the pros and cons for the Core in my experience:

Pros - it is quiet, it can be controlled by a power meter, it is quick and easy to setup, it provides solid cadence numbers always and decent power accurancy until it doesn't.

Cons - it will walk out of its rubber feet on the rear legs (annoys me more than it should), it will experience power drift using its onboard power numbers far more frequently than the Hammer.

As with the Hammer I tested the power data against my Quarq and my 4iiii left crank arm but not simultaneously, i.e. Quarq vs Core and 4iiii vs Core. In both instances the power meters and trainer were warmed up for ten minutes and the the power meters were zero offset and the Core received a spindown calibration. The resulting power data was within 2%. As stated I feel that I need to do spindown calibrations on the Kickr Core at least once per week to get consistent data but also as previously noted in the pros, the Kickr Core can be set in the Wahoo app to be controlled by a power meter - this is my current and preferred setup as it allows me to use my bike indoors and out and report data from the same Quarq.

The road feel, or inertia of the Core is decent but it is quite obvious the difference between the 20lb flywheel on the Hammer vs. the 12lb flywheel on the Core - this is why I got demoted!

We don't currently own any of the ecosystem products such as the Kickr Climb or the fan but the Climb does capture my interest. It may be enough to get me kicked again, this time off the Kickr!

As noted in my other review ultimately I prefer the Hammer but the Core is still a great product and it suits me well that I can control it with my power meter.

If budget is an issue even then it can be an interesting decision because a Saris H3 can be found for pricing very similar to the Core. If you want the Wahoo Kickr ecosystem then it's an easy decision!

Easy setup Well-built Quiet
Budget friendly high accuracy trainer from simone September 4, 2020 


I had a KICKR v1 and when it had his years I bought the CORE so I could buy, more or less for the same price, both the CLIMB and the KICKR.
Despite being in among the first units, the ones with the manufacturing issues, I never had a problem, apart from the stickers of the flywheel flying away. But an email to the support and they sent me the new stickers and also the repair kit in case I encountered the issue due to the manufacturing problems.

Easy setup Accurate power Well-built Helpful support Budget-friendly
Flecks Wahoo from Fleck August 27, 2020 


Easy set up, bought this after hand surgery last fall.
ZWIFT is Awesome and when I had Avatar issues Wahoo was quick to respond and replace the unit (no charge) as the one I got had some kind of software problem.

Easy setup Well-built Helpful support Quiet
Awesome from drmiles August 27, 2020 
Easy setup Accurate power Realistic inertiaWell-built Portable/storable Quiet Budget-friendly
Fabulous bang for buck from Blake C August 27, 2020 
Easy setup Realistic inertiaWell-built Helpful support Quiet Budget-friendly
A reliable and awesome machine from Chewbacca August 27, 2020 


I have not had any problems with my Core since acquiring it late last year. Setup was a breeze and everything works well. One of the best investments I have made to boost my training!

Easy setup Accurate power Realistic inertiaWell-built Helpful support Quiet