The second race of Zwift Racing League 2021/22 Season 2 happens Tuesday, January 18th (Monday the 17th for Premier Division), and this week is certainly one for the sprinters as riders take on London's Classique route.
Let's dig into the course, including tips for bike choice, strategic options, and crucial segments:
Looking at the Route: London's Classique
The Classique loop itself is 5.4km (3.4 miles) long, with 19m (62′) of elevation per lap. But you've got a 5.8km lead-in to get to the start of your first lap, and that lead-in will see the race's first attacks.
A/B categories are racing 6 laps (for a total of 38.7km, 196.8m according to WTRL) and C/D categories are racing 5 laps (32.8km, 170m).
This course is a sprinter's paradise. Mostly flat, with just a few slight rises to make things a bit spicy. Here's the profile, which looks much lumpier than it really is!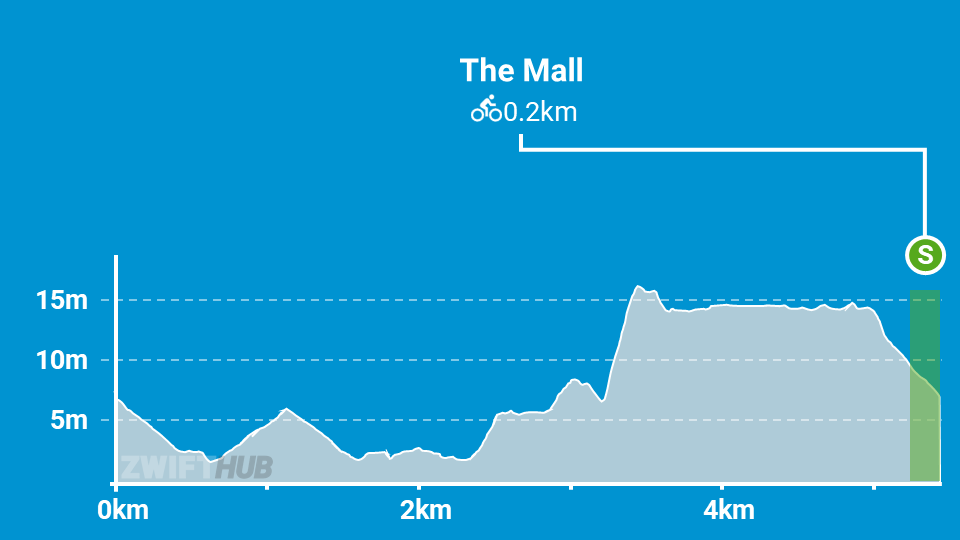 Rather than taking you through a turn-by-turn, let's just discuss the three key sections of the race.
First, the lead-in. This features short rollers where attacks could happen if teams think they are strong enough to go hard on the front and drop other riders. But we doubt this will happen. Instead, the first riders will be dropped when the road turns a sharp right and heads uphill at 3.6km.
This short kicker up Northumberland Ave is actually the longest climb of race, even though it's just 400 meters long 4-5%. Be ready for efforts to ramp way up here, and if you're wanting to attack and stretch the field, this is a great place to do it.
Second, the sprint segment (and finish). WTRL calls it "Mall Sprint REV". We call it the Mall Sprint Forward. In game, it just says "Sprint". Regardless, the sprint is just short of 200m long, and slightly downhill. Expect segment times in the 8-10s range, but you'll have to rev it up early (starting around the 300m sign works well) in order to hit top speeds.
FAL points will be awarded, and FTS times tracked, each time through the sprint banner. This includes the lead-in and finish! (We've confirmed this with WTRL.)
Third, the key "climb" section of each lap, when riders turn left onto Whitehall Hill. This is where riders traditionally push to break up the race. If you're concerned with your ability to hang with the pack, start near the front of the group, but stay in the draft. The group will be stretched at the top of the climb, but just find a wheel and sit in… it will all come back together. Probably.
Read more about the Classique route >
PowerUp Notes
Riders will be awarded powerups through each segment banner, meaning we'll get 7 powerups during the race (one each time through the Classique sprint banner, plus one at the start through the main London lap banner).
Three powerups will be randomly given out at each banner: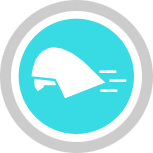 Aero Boost (helmet): makes you more aerodynamic (reduces your CdA by 25%) for 15 seconds.
Best used when you're going fastest and air resistance is highest. Very handy in sprints and attacks off the front.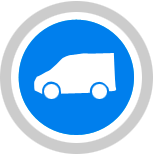 Draft Boost (van): increases the draft effect you are experiencing by 50% for 30 seconds.
Use at higher speeds (flats and descents) when you are already drafting off another rider (since this powerup only helps when you are drafting.) Useful for increasing recovery while sitting in the pack, or boosting your speed sprinting through the pack.

Cloaking (ghost): makes you invisible to other riders for 10 seconds.
Use when you want to get away from other riders. Deploy then hammer, in hopes that you will create enough of a gap that your opponents can't grab your wheel.
Bike Frame + Wheel Choice


Aero rules the day here, no question. If you have the disc wheel and a fast frame, use that. Otherwise, use the Tron bike. And if you're in the Premier Division where discs and Trons aren't allowed, we recommend the Specialized S-Works Venge + Zipp 858 combo.
Read Fastest Bikes + Wheels at each Zwift Level to learn the fastest setup available to you.
More Route Recon
Many events now being consistently planned each weekend on the upcoming ZRL route. If you're not familiar with this course, jump into one of these events and do some recon! Here's a list of upcoming Classique events.
Looking for a video recon, with lovely British commentary to boot? Here are our two favorite recon videos this week:
Sherpa Dave
Si Bradeley
Strategic Options
Points Distribution, Week 2
The maximum points a team of 6 could earn in this race. Since the race ends at the final sprint banner, we've added those Sprint FAL points to the finishing points total in the chart.
As you can see from the chart above, this race is all about sprint points.
So what strategies will riders employ in race 2? Here's what we predict:
All Your FTS Are Belong To Us: since FTS points are given to the 10 fastest times across the entire race, it's possible for a strong sprinter to get points for, say, the fastest time as well as the 3rd and 5th fastest. Expect strong sprinting teams to attempt a complete FTS grab. Visibility of current FTS standings will be key.
Save It For the Sprint: ZRL racers are learning that competition is tight in their divisions, making it hard to split up the pack on flatter routes. Why burn matches attacking on short climbs if it's not going to drop or hurt anyone sufficiently? We expect to see only limited attacking apart from the sprint segment and finish.
All In On Whitehall: The final Whitehall climb comes 2.2km from the finish. Riders who don't fancy their chances in a pack sprint will attack here on the last lap, in hopes of staying away to the end. A solo rider probably won't manage it, but a small pack could. It could get very interesting.
Ghost Attacks: with the ghost powerup in play, plan on seeing some invisible sprinters each lap, in the finish, and on final-lap attacks up Whitehall Hill.
Saving that Aero Powerup: the finish is slightly downhill and fast. Chances are, the win will go to a rider who saves and uses their aero powerup properly.
Audacious TTT: we doubt this will actually happen, but we'd love to see it: a team attacking early in the race and sticking a TTT effort out front to grab all the FAL and finish points.
Watch the Premier Division Race
Zwift's top racers will go head to head in the Premier Division the day before the community races. Watch it below on GCN Racing's Youtube channel:
Your Thoughts
Any insights or further thoughts on this sprinters' race? Share below!