We're getting close to the end of Zwift Racing League Season 2, with just 2 "regular" races left! This week we're on Richmond's Libby Hill After Party route – a sprinter's delight, but the puncheurs may have the last laugh atop Libby Hill.
Playoff Notes
When Season 2 began, races 7 and 8 were marked as "Playoffs". But this is no longer the case.
Instead, WTRL has just announced that additional playoff races will be held between the top 2 teams in each Division 1 on March 5th and 6th between 7-8pm UTC. (Lower divisions will simply have teams promoted and relegated based on ranking after race 8.)
A1 Divisions will be battling for a promotion to the Premiere League, while lower categories (B1, C1, D1) will be battling for the title of ZRL Season 1 World Champion. It sounds like some prizes may even be involved.
We'll publish a separate post on these playoffs soon. Details will also be on WTRL's website and Facebook page.
Looking At the Route: Richmond's Libby Hill After Party
Here's the course preview video from Rick at No Breakaways:
Route Breakdown
This route is basically 5 laps of the very flat Fan Flats circuit, followed by some flats and descents, with a finish atop the Libby Hill climb. It breaks down like this:
0-24.3km: flat, laps of Fan Flats, 5 sprint intermediate opportunities, 6 powerup banners
24.3-32.2: recovery as we're done with the flat laps and make our way toward Libby Hill, including powerup banner and a long descent. The last 2km here could get dicey if riders decide to attack early.
32.2-32.9: Libby Hill climb
Out of 32.9km of racing, the first 32.2km are quite flat, or downhill. Sprinters, rejoice!
Read all about the Libby Hill After Party route >
Bike Choice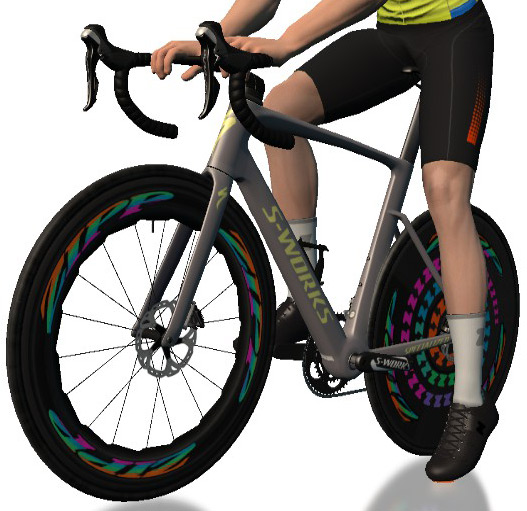 This route is obviously very aero-focused, with only 60-90s of all-out climbing at the very end. Don't go with a climbing setup.
Our tests show that the Tron bike is just 1s faster up Libby than the S-Works Venge with disc wheels – but, the Venge is a bit faster on the flats. Either of these superfast rigs will do the job quite nicely.
Otherwise, go with the fastest you've got based on our "Fastest Bike Frames and Wheels at Each Zwift Level" list.
Strategic Options
Five times through the sprint banner means riders will have five chances for both first-across-line and fastest-through-segment points (10 riders deep). The Libby Hill banner is also awarding FAL and FTS points.
The first 32.3km of the 32.9km route are quite flat, or downhill. So this will be a fun route for the sprinters. But the Libby Hill finish makes things interesting, as it won't be the pure sprinters who shine. Instead, the win will probably go to riders with very high 60-90 second watts per kilo… unless teams can execute more advanced breakaway strategies.
On that note: there are definitely some opportunities here for teammates to work together to get away for a long attack that earns first-across-line extra points. Will anyone be brave (and strong) enough to do it?
Expect early attacks on each sprint attempt, as well as heading into Libby Hill. Chances are the early attacks on the sprint will occur in later laps, as the overall pack speed drops a bit. The question will be whether to chase down/follow an attack, or let it go and hope the blob swallows them before the line.
Lastly, powerups: there will be seven opportunities for a powerup on this route, and powerups given will be an even mix of the Helmet and Van. Both powerups are quite useful in a sprint, but the Helmet is most desired for those chasing sprint points, while the van is a big help if you need recovery on flat roads sitting in the pack. Make sure you know how each powerup works, and use them wisely!
Your Thoughts
Care to share your thoughts about Tuesday's big race? Comment below!