Important note: we discuss Segment Battle Points several times in this post, but WTRL just announced yesterday (Monday) that SBP will not be used until race 3.
The first race of Zwift Racing League 2022/23 Round 3 happens Tuesday, January 10th. And it's a doozy!
The Chain Chomper in Makuri Islands features tough back-to-back KOM climbs, and we'll be hitting those climbs twice. Additionally, Segment Battle Points have been introduced for this race, adding a layer of complexity and effort to what was already a grueling and strategic race.
Let's dig into the race, including an intro to Segment Battle Points plus tips for bike choice, powerups, strategy, and crucial segments.
Introducing Segment Battle Points
WTRL is introducing a new way of earning points this round, and it's big news for ZRL racers! Segment Battle Points (SBP) are designed to keep everyone pushing hard on the intermediate sprint and KOM segments, no matter where you're at in the race.
SBP works like this: your team members are ranked 1-6 using a secret algorithm from WTRL. This happens for all other teams as well, so all the #1 riders are in an SBP group, all the #2 riders in another, etc. You compete against the riders in your group to be first across the line and earn points on each segment.
To take a deep dive into Segment Battle Points, read All About ZRLS's New Segment Battle Points.
Looking at the Route: Makuri Islands' Chain Chomper
The distance math on this race is a bit challenging, but we'll spell it out for you:
The Chain Chomper route is 13.6km long
It also begins with a 2.3km lead-in
WTRL says the custom race distance is 23.3km
This places the race finish 23.3-(13.6+2.3)=7.4km into the second lap, or right at the top of the second Temple KOM Reverse. The KOM banner is your finish line.
All categories will be racing the same route, for a total elevation of around 368 meters.
We'll be contesting two KOMs and a sprint segment for points, hitting each one twice over the course of the race for a total of six segments. These segments are shown in the profile below: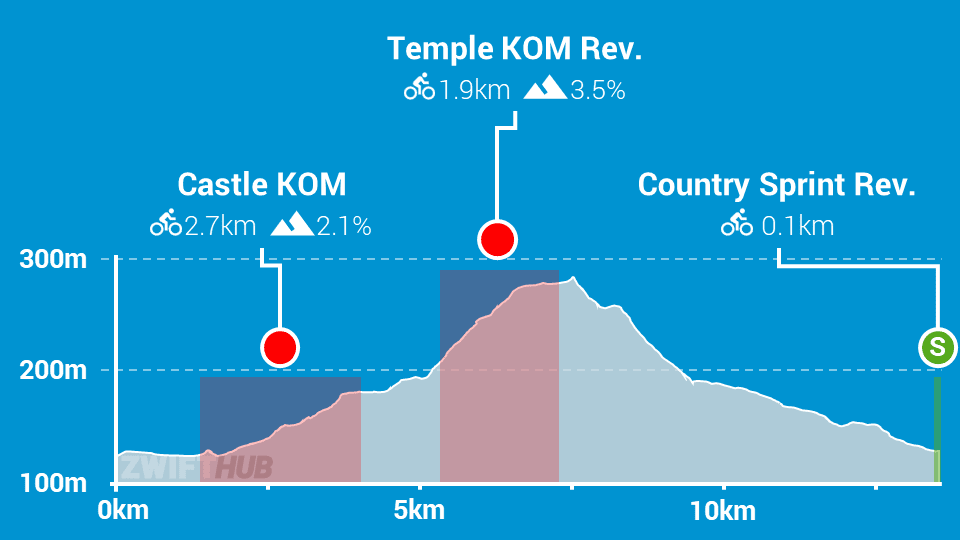 You'll begin with a slightly downhill lead-in to the Country Sprint Reverse. It will be hard for attacks to get away early on the lead-in with pack speeds high, but watch for riders with fresh legs to hit the sprint well before the start line in a bid for big FTS/FAL points.
Country Sprint Reverse
We hit the Country Sprint Reverse twice: once on the lead-in, and again at the end of the first lap. The segment is only 150m long, and has a slightly downhill lead-in, so it's going to be fast! Expect attacks well before the start line.
Castle KOM
This 2.5km climb begins not long after the Country Sprint Reverse ends. It's actually more of a two-part climb, with ~1.1 km of flat roads mixed in. Riders usually don't get dropped on the first climb (across the bridge and twisting up through the village). Then you have a flat bit, and the real work begins as you climb to the castle. This is where the pack will stretch and snap!
Temple KOM Reverse
You won't have much time or flat ground for catching your breath after the Castle KOM before the road takes you outside the castle walls and you hang a left onto the dirt Temple KOM Reverse.
The Temple KOM Reverse isn't raced much compared to the Temple KOM. It's shorter in this direction (1.9km vs 2.5km) and just a bit less steep (3.5% vs 3.6%). It's a fairly steady climb that turns to a false flat in the final ~600 meters. Does it make sense to swap bikes for this dirt climb? See the "Bike Frame + Wheel Choice" section below…
Descend the dirt path from the top of the Temple KOM and hit the pavement to ride through the Fishing Village and descend through Village Onsen and back to the Country Sprint Reverse to begin your second (partial) lap.
This lap will end atop the Temple KOM Reverse, meaning the second Temple KOM Reverse climb awards both top finishing points and FAL points to the first riders across the line!
Read more about the Chain Chomper route >
PowerUp Notes
Riders will be awarded powerups through the KQOM and sprint banners, meaning we'll get 5 powerups during the race. Three powerups will be given out at each banner: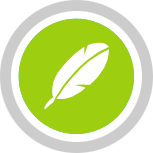 Lightweight (feather) (33%): reduces your weight by 10% for 15 seconds. Use on climbs, when weight matters the most.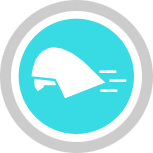 Aero Boost (helmet) (34%): makes you more aerodynamic (reduces your CdA by 25%) for 15 seconds. Use this if you're contesting a sprint or attacking in the wind at high speed. Also useful when bridging gaps on flats or descents.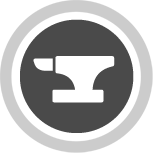 Anvil (33%): makes you 50kg heavier for up to 30 seconds, so you can descend faster. Safe to use whenever you'd like, since it is only active when the road is at a -1.5% decline or greater.
Use this on downhills. Really only useful if you're attacking on the second Country Sprint lead-in, or when descending the Temple KOM.
Bike Frame + Wheel Choice
This custom Chain Chomper route has an uphill (mostly) dirt finish, a flat sprint intermediate, and a paved KOM. What's the best bike for this tricky course?
We ran some tests on the Temple KOM Reverse with three different bikes at 4 W/kg (75kg rider). Here are the results:
Specialized Crux + CADEX wheels: 5:12.24
Tron: 5:35.26
Specialized Venge S-Works + DT Swiss Disc wheels: 5:36.79
What does this tell us? First, it tells us you definitely do not want to use the popular Venge + Disc combo, unless you're only going for sprint points.
The gravel rig (Crux) is 23 seconds faster up the Temple KOM than the Tron bike. Is it worth swapping? Possibly.
Swapping on the first time up the Temple KOM Reverse doesn't make much sense, because you'll need to swap back to a road bike before hitting the pavement again (which will cost you more time). That said, if you're a strong climber chasing KOM points this may work for you, as long as you can make both swaps quickly.
Swapping on the final run up the Temple KOM Reverse makes good sense, as a good swap may only take ~12s, meaning you'll gain ~10s by swapping. (This gain will be greater for D and C riders, less for A riders.)
See Speed Tests: Tron Bike vs Top Performers (Scatter Plot) for more nerd-level detail on frame and wheel performance.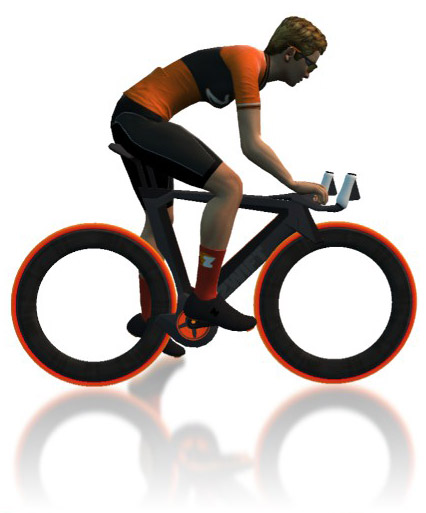 More Route Recons
Many events are now being planned each weekend on the upcoming ZRL route. If you're unfamiliar with this course, jump into an event and do some recon! Here's a list of upcoming Chain Chomper events.
Looking for a video recon? Check out our favorites:
Si Bradeley
Oli Chi
Strategic Options
Points Distribution, Chain Chomper
This chart shows the maximum points a team of 6 could earn in the race.
How will the race unfold, and what strategies will riders employ in the first race of round 3? Here's what we predict:
Country Sprint Reverse, First Time: Most or all of the Country Sprint Reverse FTS times will be set on the first attempt, as the pack will be largest and freshest.
Castle KOM, First Time: Most or all of the Castle KOM FTS times will be set on the first attempt because legs will be fresh, the pack will be large, and the second time around most riders will be saving their legs for the finishing climb.
Temple KOM Reverse, Second Time: Most or all of the Temple KOM Reverse FTS times will be set on the second attempt, as the race ends atop this climb and therefore riders will be pushing max efforts for finishing + segment points.
Stay in Front: This was already going to be a hard race, but the introduction of Segment Battle Points means getting dropped from the front pack will lose you a lot of SBP, and the "spin easy then go hard for FTS" strategy is going to cost major points as well.
Breaking Up Ain't Hard To Do: This race will break up more than your typical ZRL race. If you're able to track the other riders in your SBP group, you'll be able to ride smarter. A good DS may be very helpful.
Final Climb Swap: skilled bike swappers will hop onto their gravel rigs for the final climb, knowing it will trim ~10s off their climb time.
Your Thoughts
Any insights or further thoughts on this race? Share below!