Since March I have become obsessed with the weekly Team Time Trial… so i asked Eric if i could share my obsession with you all, in weekly doses.
Each week on a Friday I will give you a profile of the upcoming route, guidance on bike choice and some target times if you want to aim for the Premiere League (top-10 in each coffee class get to be in a special race televised on YouTube).
If you can't ride (or even if you can ride, but want more action) tune in to the live TV show on Zwift Community Live's YouTube Channel at 6:15 (UK time).
This week is a big one for Sherpa Dave! After a month's coach-imposed absence I'm back in the TTT… and this week promises to be very flat and very, very fast! It's going to be great!
In other news, the Zwift Racing League format is becoming clearer by the day… the good news for us dedicated Thursday Racers is that the WTRL Thursday TTT won't be impacted at all. ZRL league races will be on Tuesdays and will feature both traditional races and TTTs in the mix. I am sure your team is busy trying to work out how to support both Tuesday and Thursday in the calendar.
I believe that behind the scenes the wizards at WTRL will be carving out the Doppio riders so… these Cat A+ overachievers should put in some amazing times. We may even see Vienna broken into multiple coffee classes this week!
Watopia Hilly Reverse recap
Before we look at next week let's review this week's performance on Watopia Hilly Reverse. My goal is to predict the time a team needs to make PL next week. The trick for me is to get as close to 11th spot (top 11 teams per coffee class get an automatic invite to next week's Platinum League) without going over.
Here's how I did… it's a mixed bag!
| | | | | |
| --- | --- | --- | --- | --- |
| Class | PL Time (#60) | 11th Position this week | My prediction | My team's position |
| Vienna | 42:15 | 42:55 | 42:00 | 8th |
| Espresso | 36:18 | 37:03 | 36:10 | 4th |
| Frappe | 39:05 | 39:03 | 39:00 | 11th |
| Latte | 42:26 | 42:12 | 42:15 | 13th |
| Mocha | 50:38 | 48:31 | 50:30 | 24th |
One coffee class I got right on the nose – My team would have bumped Vikings Jumungandr to 12th and secured a PL spot… and two of my other virtual teams would have made it too. But I missed with Latte, and what on earth was I doing with Mocha? You guys were mighty fast: 2 minutes faster than I predicted! Some serious thinking to do on my predictions for Volcano Flat Reverse.
Thursday 1st October – Watopia Volcano Flat Reverse
We are staying in Watopia this week with three laps of the Volcano Flat Reverse. This is a brand new route for the TTT – previously only the forward-facing Volcano Flat has run. I've raced the forward route twice in TTTs and can confirm it is both fast and furious.
Three laps at 13.2km each means this isn't a short ride. This is all flat with just two areas where you will need to pay attention – more on those later.
From the pens head straight to the start/finish gate and up the hill. Sharp right (avoiding The Esses) and go across the Sky Bridge towards the Volcano. Through the Volcano, down the hill (don't go up the Volcano KOM!), and across the sandbar towards the Italian Villas. At around 5km (and 17.5km and 29km) you will hit the gravel, which winds up to the Villas. Back on tarmac, you head up and down the hill, over more gravel, then into the tunnels (9km, 15.5km, and 34km). Once you exit the tunnels it's a quick 1.3km back to the start/finish gate.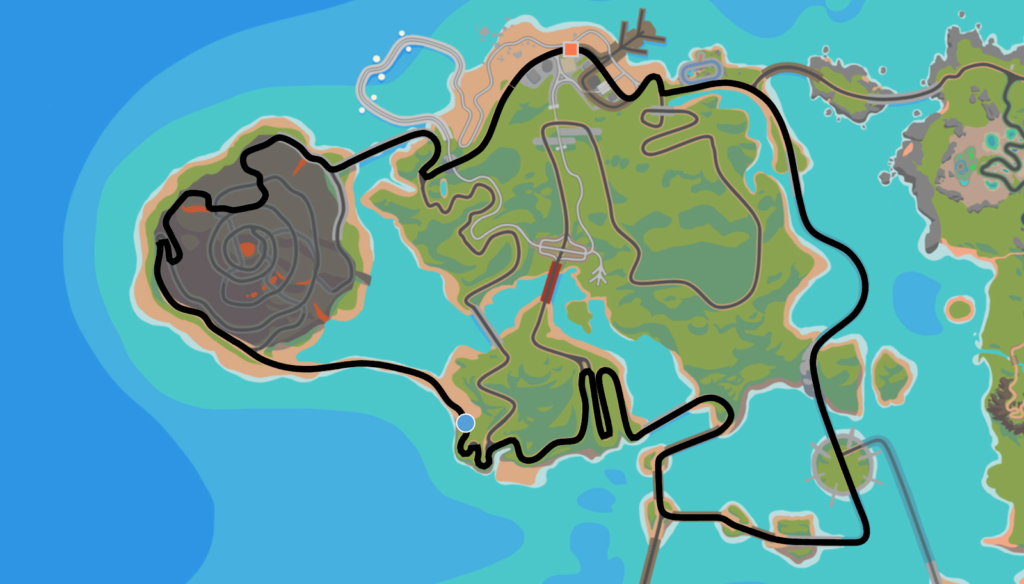 What to ride?
A switcharound from the last few weeks. This is all flatness… so despite the two patches of gravel, aero rules. In our tests (by "our" I mean Eric did the science again) the fastest, aeroest bike – Venge/Super 9 is 2 seconds a lap faster than Tron – and even some of the other bikes are only a few seconds adrift.
Teams with newer Zwifters have got a great frame in the form of the Specialized Tarmac Pro SL7, which can be paired with the ENVE 3.4s or Rovals for decent performance – this week the Rovals pip the ENVEs. Here are some choices for you at different levels:
Level 5 Specialized SL7 with Roval CLX64 (switching from last week's recommendation of the ENVE SES3.4 – but it's pretty close)
Level 13 Keep the SL7, upgrade the wheels for ZIPP 808s
Level 33 S-Works Venge with ENVE SES8.9
Level 40 S-Works Venge with Zipp 858.
Level 45 get those 858/Super 9 wheels and pair them with the S-Works Venge
As always, the ZwiftInsider reports on frames and wheels are superlative so if you want to find the perfect bike and wheel combo for you, check them out. While the Tron bike is beaten this week, it is still the number 2 bike on the day, and the bike/wheel combo that beats it can't be had until level 45. So I cannot stress highly enough that if you are racing you need to be working on Tron. It'll take a while, but just set the Everest Challenge and forget about it for nine months… like having a baby.
Route Recon Rides
Just like last week, nobody is scheduling any rides on this course – check for yourself on the event listing on zwifthacks.com. That means you are going to have to hop on yourself – hop on to Zwift, select Volcano Flat in Watopia… then once you start riding do U-turn.
Race Breakdown
You can see from the segment map below… there isn't a single hill worth mentioning…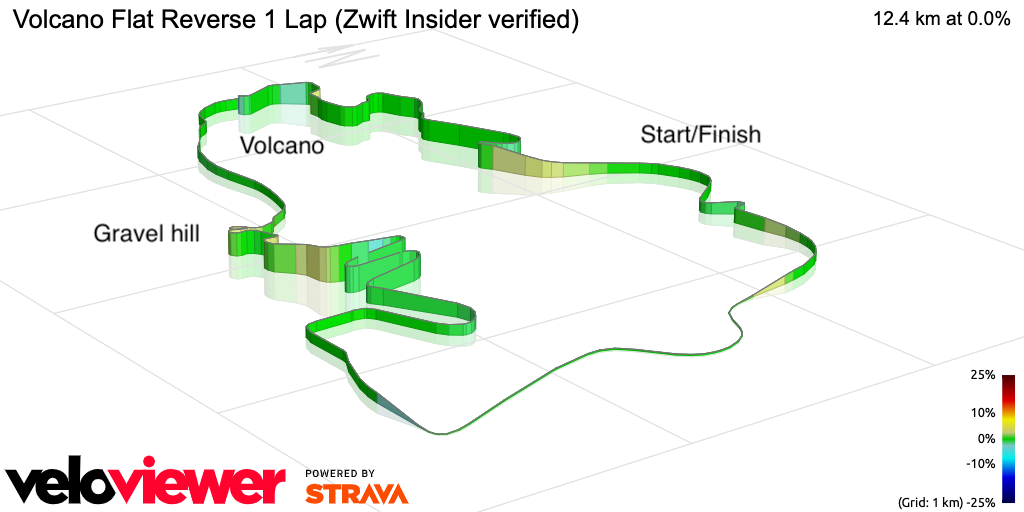 Start through to the volcano
The short bump right out of the banner is 500m at 2%. Nothing to worry about , just use this time to sort out your formation. Go across the Sky Bridge and into the bowels of hell… it's all still flat as a pancake. Out of the Volcano and across the land bridge towards Italian Villas.
Italian Villa Climb
Climb is putting it a bit strong… it's 1.2km at 2% – but personally I find that gravel section a pain in the neck.
At 5km (then again at 17.5km and 29km) you hit gravel. A short flat then it winds up towards the Italian Villas. This part is at 600m at around 2% but you will find the gravel really acts like another percent or two on the team. Keep an eye on your teammates, particularly if they are of the newer variety.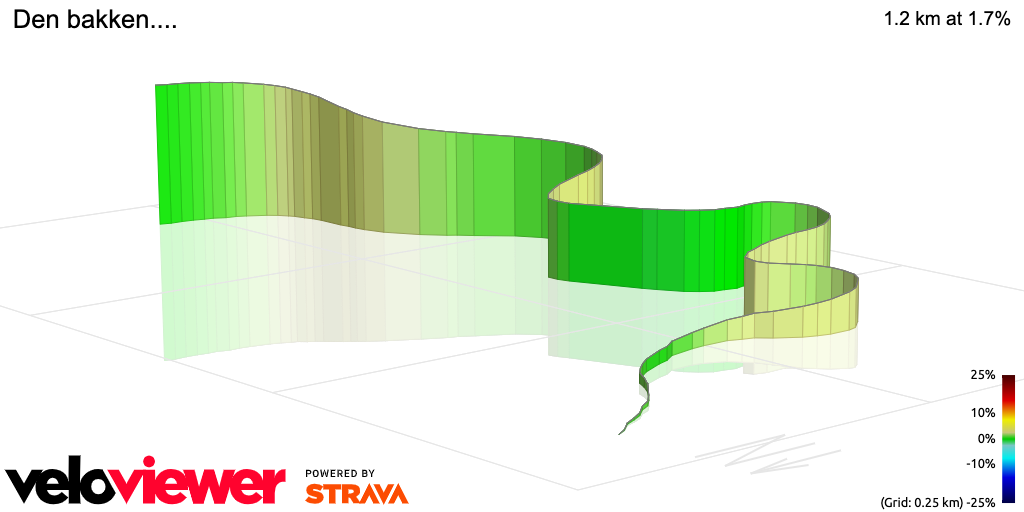 When you get to the Italian Villas you return to tarmac and continue up the hill. This is mostly 2.5-3% although it pitches up to 5% in a couple of small spots. Either way, it's only 600m from the Villas tunnel to the top of the hill.
Down into the Sea
Down the hill picking up speed as you go. At 8km (and 20.5km, 32.5km) you will hit some gravel that will slow you down – stay in formation here, then it's down into the tunnel under the sea.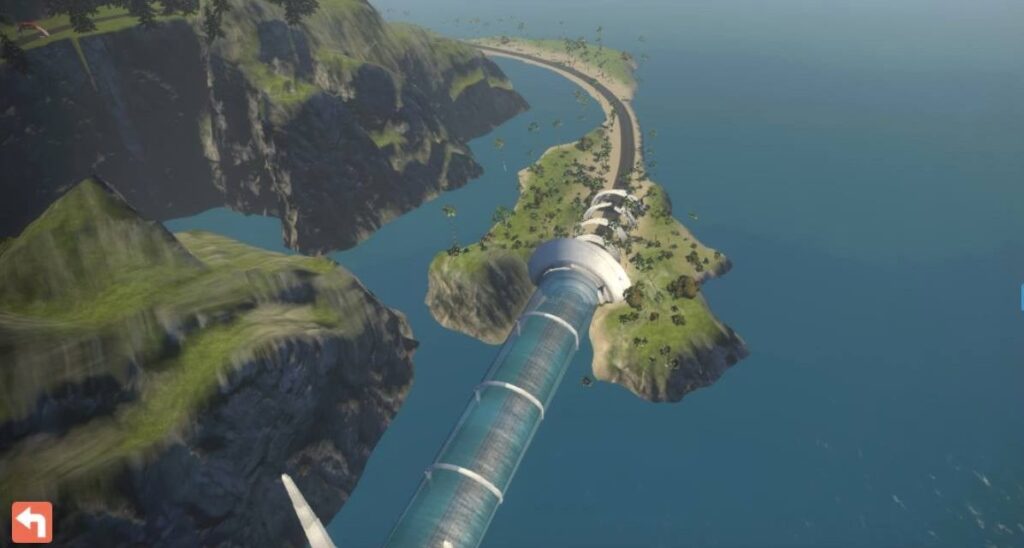 Out of the Sea to the start/finish
Once you get out of the undersea tunnel its a straight shot of 1.3km to the start/finish.
Target times
There are the usual three splits – but at time of writing we don't know where they are… WTRL HQ is working on it and I'll update the post.
Split 1 – 10km
Split 2 – 20km
Split 3 – 30km
Volcano Flat Reverse has not appeared on the schedule before, so I can't cheat and see how you all did previously. That won't stop me guessing calculating how you are going to perform. Here are my predictions:
| | | | | |
| --- | --- | --- | --- | --- |
| Class | Split 1 (10km) | Split 2 (20km) | Split 3 (30km) | FInish |
| Vienna | 15:20 | 30:00 | 45:00 | 55:20 |
| Espresso | 13:05 | 26:00 | 39:00 | 48:00 |
| Frappe | 14:00 | 27:45 | 41:30 | 51:00 |
| Latte | 15:00 | 29:40 | 44:30 | 54:30 |
| Mocha | 17:00 | 33:00 | 49:30 | 1:00:30 |
Wrap up
This race is all about pacing. Can you set a pace and maintain it, perhaps even exhausting some of the team on the way and jettisoning them? Pick your aero bike, check Discord, and GO! I am insanely excited about getting back out there. Give me a Ride On if you're in the pens with me at 6:30 UK time!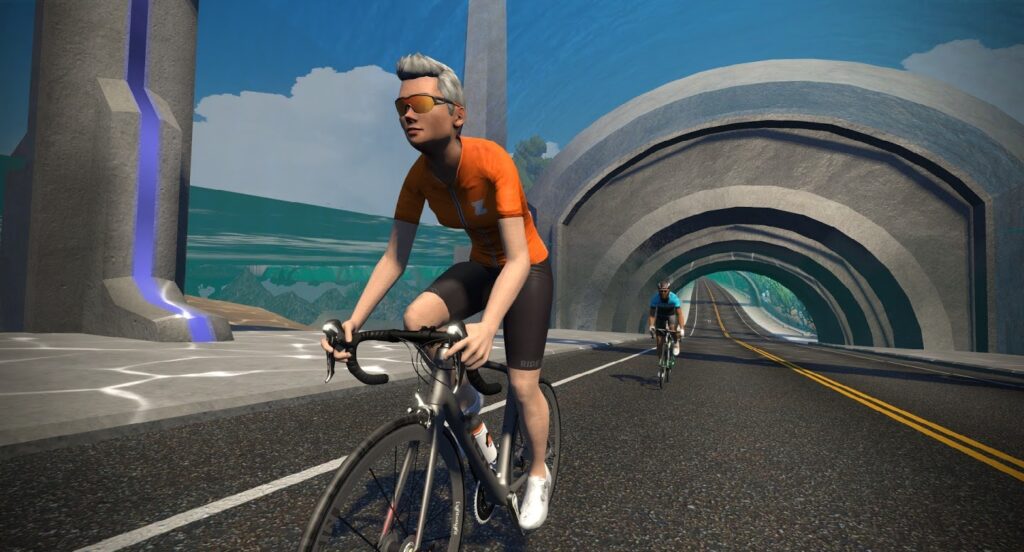 Questions or Comments?
Post below!