Starting January 18, Zwifters can join the Wahoo Climb Mission by signing up in-game from the homescreen. The mission runs for a 5-week period from January 24-February 26.
Mission Goal
The ultimate goal of the Mission is to climb 20,000 feet (6,096m) between January 24-February 26. But there are milestones along the way… with unlocks and prize entries!
Mission Milestones (Unlocks and Giveaways)
Climb 10,000 feet (3,048 meters) for an entry to win a Wahoo Bolt bike computer. This is equivalent to 3x up the Alpe du Zwift. When you've completed the task, you'll also unlock the in-game Wahoo socks.
Ascend to 15,000 feet (4,572 meters) – comparable to 3x up Ven-Top – for an entry to win a Wahoo KICKR K.O.M. Bundle (KICKR trainer and KICKR Climb)! You'll also unlock the in-game Wahoo cap unlock.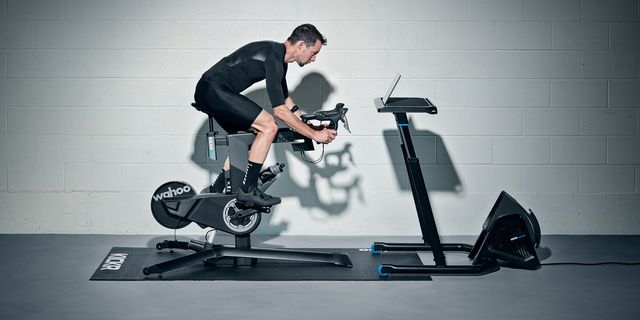 Finally, hit the big 20,000 feet (6,096 meters) mark to complete the Mission and earn a chance to win the Grand Prize – a Wahoo KICKR Bike Ultimate Bundle. That includes the amazing Wahoo KICKR Bike plus the Wahoo floormat, indoor desk, Headwind fan, and a Wahoo SYSTM Subscription.
Finishing this mission is equivalent to summiting the Volcano almost 32 times! You'll be rewarded in-game with a Wahoo kit unlock.
In-Game Kit Previews
How Does This Work?
Zwift hasn't had in-game missions since the CeramicSpeed Mission in May 2020, so many Zwifters will be unfamiliar with how Missions work.
Simply put, Missions are temporary challenges. Sign up, then all your activity in-game goes toward completing the Mission. Whether your elevation is gained in a workout, free ride, race… it all counts. The Mission badge on your homescreen will track your progress.
Missions are sort of like Zwift's three Challenges (Climb Mt. Everest, Ride California, Tour Italy) except they are only active for a short time period, usually a month. If you have a Challenge and a Mission selected, your mileage and elevation will go toward completing both the Challenge and the Mission at the same time. It's like earning extra credit!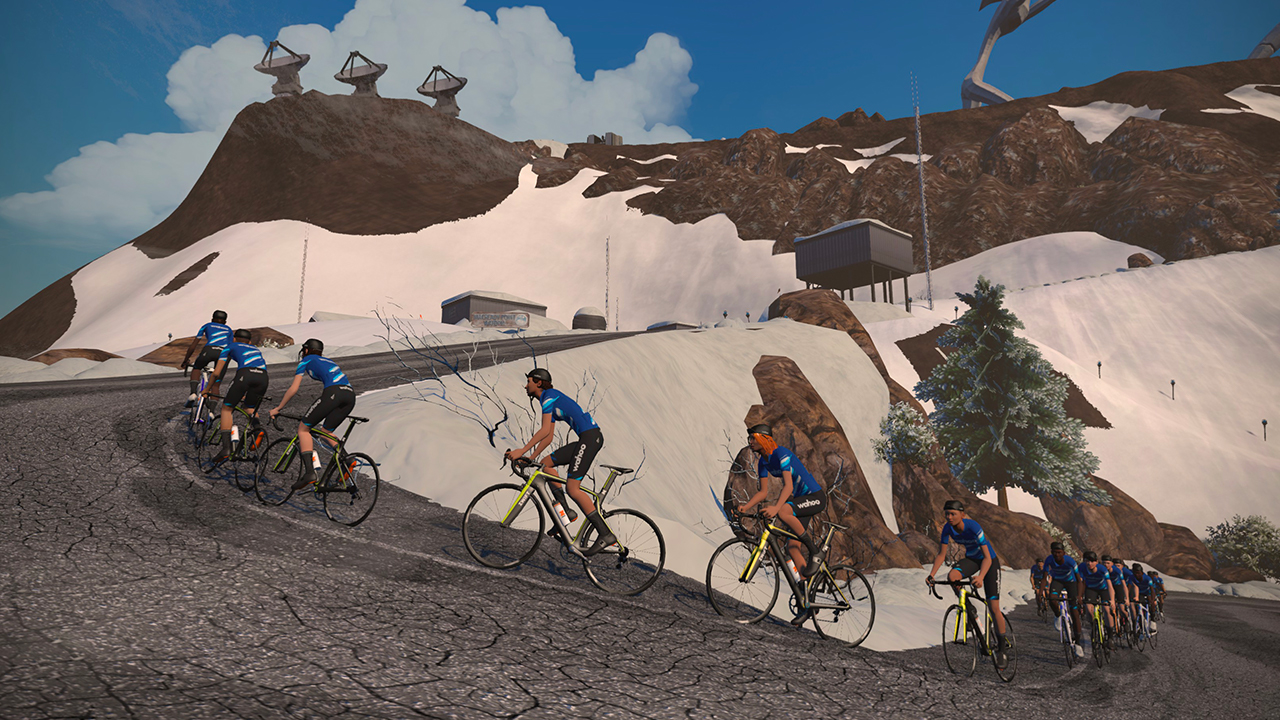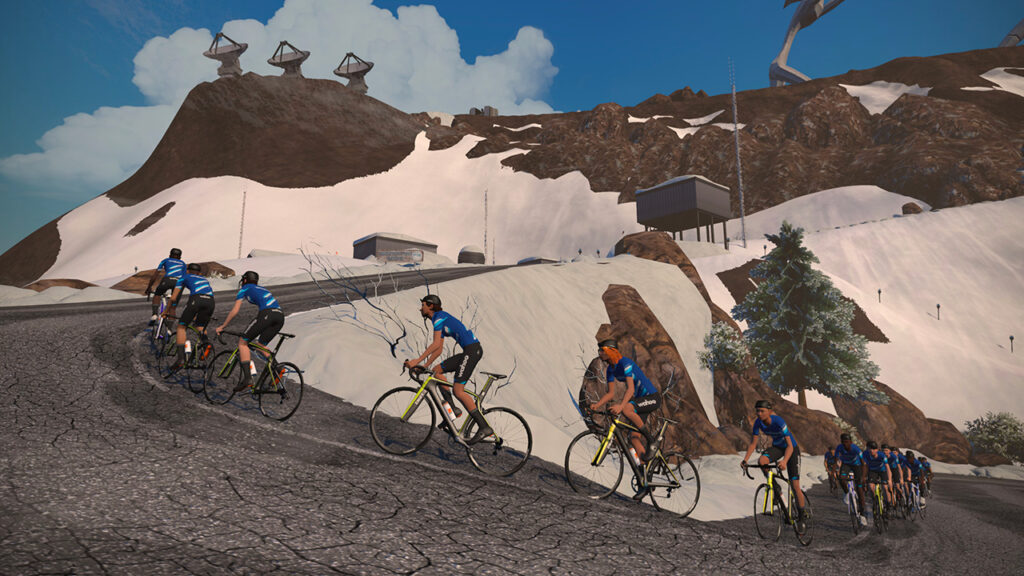 Elevation Tracking Seem Off?
Astute Zwifter Aoi_Niigaki made the observation that:
It looks like Zwift adds up the total, works out the percentage completed, rounds it to the nearest whole number and then multiplies it by 60.96 (1% of the total elevation needed) to work out the total elevation that is displayed in the home screen in the Zwift app.
This does indeed seem to back up the numbers we're seeing, so if your elevation numbers seem "off", this may be at least part of the issue.
Questions or Comments?
Visit the Zwift Forum Wahoo Climbing Mission 2022 FAQ, and/or share below!