Completing the Challenge
Just select it as your challenge from the menu screen (click "Menu" in-game, then click the challenge image at the top-right to see your current challenge information and/or switch to a new challenge.) Then ride 797 miles and you're done!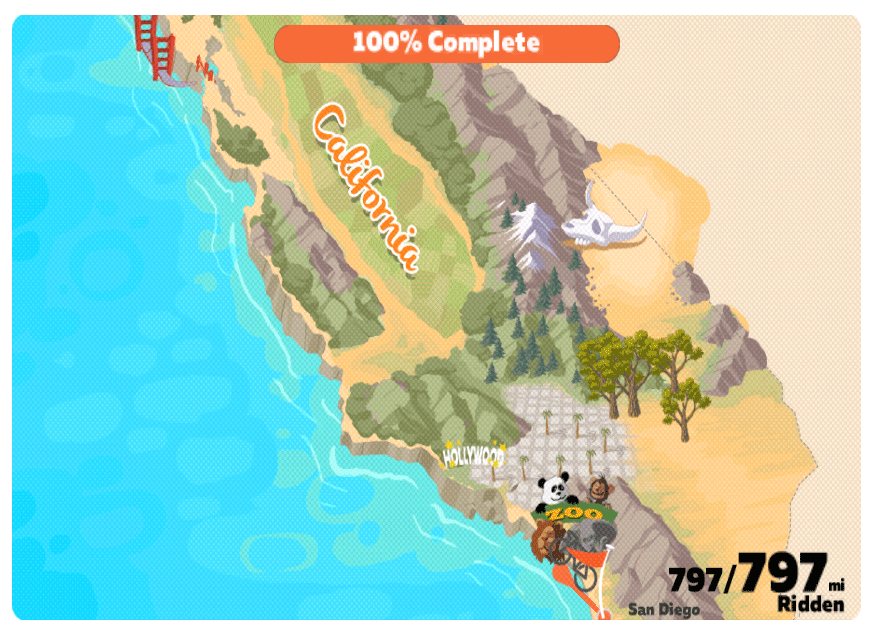 The challenge begins in San Diego and routes you through some of California's most popular ride destinations including Long Beach (home of Zwift HQ), Los Angeles, Death Valley, Mt. Whitney, Monterey Bay, Yosemite, Sacramento, San Jose, and San Francisco.
As a northern California resident, my only beef with this challenge is that it stops at San Francisco. What about the rest of the state? San Francisco is over 420 miles south of California's northern border!
What's the prize?
A brand-new (virtual) Specialized S-Works Tarmac! While not nearly the fastest bike in game, it IS a decent all-arounder which you can unlock early in your Zwifting career.