Zwift has rolled out a new cycling mission for the month of May, and it all revolves around CeramicSpeed's ultra-efficient oversized pulley wheel (OSPW) system. The most exciting part of this mission, for many Zwifters, is the fact that the virtual OSPW now available in game makes our bikes faster! But only for the month of May. Read on for details…
Signing Up
Signup is easy – click "Let's Do This" in the CeramicSpeed Mission box at the top-left of the Zwift startup screen. Agree to the terms, then start riding!
OSPW Is Live
Once you've signed up for the mission, your bike will automatically be equipped with the OSPW system. You'll keep the OSPW system for the month of May. Why does this matter? Because it makes you faster! (Read on for details!)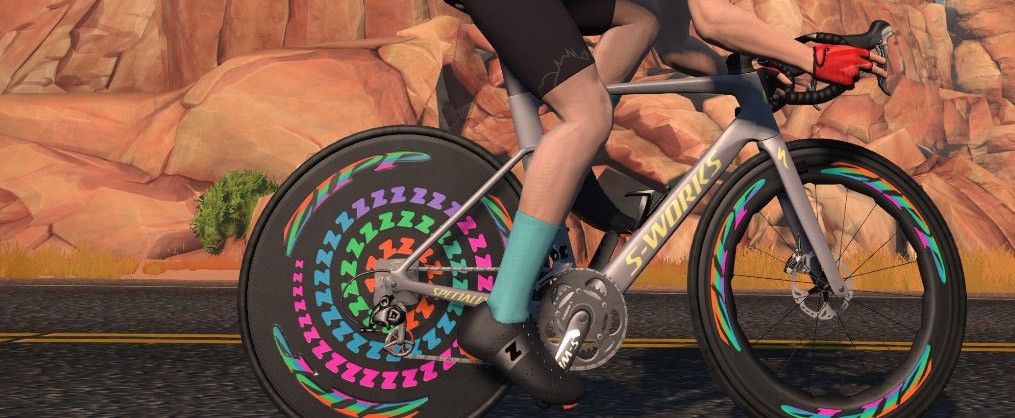 Finishing the Mission
To finish the mission, you have to ride a certain distance on three different types of bike by the end of May. Here are the distances:
40 km // 25 mi on a Mountain bike: the Jungle Circuit is the best place to ride a MTB
80 km // 50mi on a Time Trial bike: Tempus Fugit is the best TT route on Zwift, but of course you can ride a TT frame anywhere!
120 km // 75mi on a Road bike
All riding in Zwift counts toward this mission: free rides, events, workouts, etc.
The mission box will show your progress each time you sign onto Zwift.
Unlocks
Completing the mission will unlock the CeramicSpeed kit, and qualify you for one entry into the prize drawing.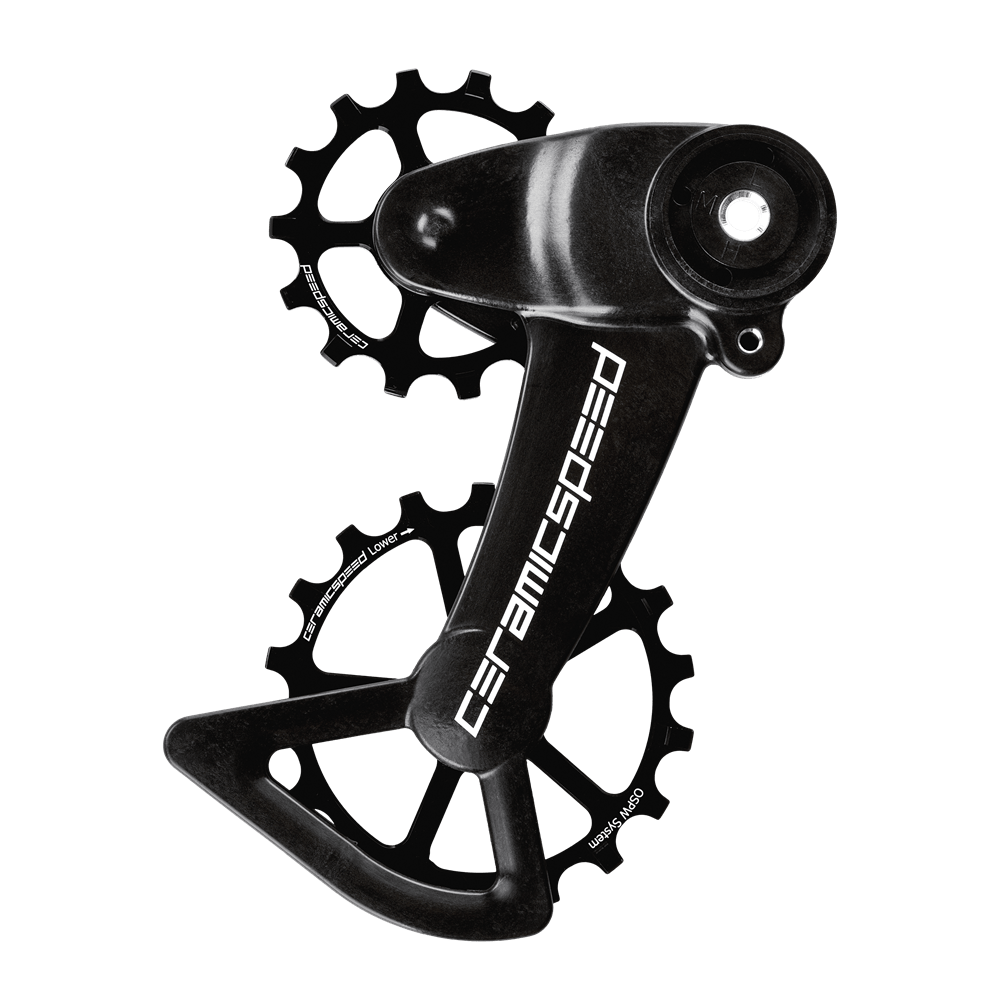 Prize Drawing
One man and one woman will be drawn from the list of Zwifters who completed this mission. These two winners will receive a CeramicSpeed OSPW System. Approximate retail value $499USD each.
How Fast Is It?
According to one CeramicSpeed product page, "The overall power savings of the OSPW System for Shimano 9100/9150 /8000 reach 30%-60%, or more in some cases, over a stock setup." Elsewhere they say "With all other factors equal, a sportive rider equipped with CeramicSpeed OSPW System will ride their 100km event 24 seconds faster than a standard setup." (This is based on a tested watt savings of 2.4 watts compared to a stock Dura-Ace 9000 system.)
Zwift has tweaked their algorithms so riders with the in-game OSPW get a speed boost as well. How much of a boost? It's actually close to CeramicSpeed's 24 seconds over 100 km figure. We tested it:
Flat test (34.6 km, 2 laps of Tempus Fugit): OSPW rider's time was 11 seconds faster over ~50 minutes.

Our test rider would travel 150 meters further in an hour on flat ground using the OSPW (all other things being equal).
This was at 300 watts with a 75kg, 183cm rider on the most aerodynamic draftable bike setup currently available: a Specialized S-Works Venge with Zipp 858/Super9 wheels.

Climb test (up Alpe du Zwift): the OSPW rider's time was 23 seconds faster over ~48 minutes.

Our test rider would travel 120 meters further in an hour up the Alpe using the OSPW (all other things being equal).
This was at 300 watts with a 75kg, 183cm rider on the fastest climbing setup currently available: a Specialized Tarmac Pro with Meilenstein Lightweight wheels.
Because the OSPW saves watts, the speed percentage improvement on climbs is greater than flats. And those are significant time gaps when compared with the improvements we see from upgrading our virtual frames and wheelsets.
Racers: you'll want to be sure to sign up for this mission so you aren't at a disadvantage compared to riders who are using the OSPW system during the month of May!
What about the Tron Bike?
To answer the question before it's asked: the Tron bike doesn't have a rear derailleur in game, but you'll get the speed advantage of the OSPW anyway while using the Tron bike and participating in the CeramicSpeed mission.
Learn more about this mission on Zwift's CeramicSpeed Mission homepage >