The latest Zwift update is now available on PC, Mac, and Android. It will appear for iOS and AppleTV soon.
Not sure if your Zwift install is up-to-date? Here's how to check >
This update doesn't include any new roads, but it does include upgrades to the popular Pace Partners feature and workouts library… plus a new bike. Let's dig into the details…
Pace Partner Tweaks
Zwift's merry band of programmers continues to iterate on the Pace Partners experience, making small changes based on user feedback. This update includes two tweaks:
Dynamic Drops multiplier distance: in large groups like we see with C. Cadence it can be hard to stay close enough to the Pace Partner to keep the Drops multiplier game going. Now the distance at which your Drops multiplier stays active will increase as the size of the group increases, to a maximum radius of ~24 meters, which is double what it used to be.
Restricted access: if a Pace Partner is riding in a level-locked area of Watopia, lower-level Zwifters will be able to follow them without getting locked out.


Workout Expansions
Three new folders have been added to the structured workouts library. These contain new workouts plus some older workouts which have simply been relocated to a better place:
Time Crunched: 10 cycling workouts, including 4 new workouts. Each 30 minutes or less.
GCN Zero to Hero: workout series which consists of a 7-week program to make you stronger in the off-season.
Norseman 2020: 6 cycling and 6 running workouts.
Additionally, improvements have been made to the FTP Builder workouts to correct erroneous timing and interval data.
The Start of Something Good
Zwift knows they support a huge population of people who regularly use these structured workouts, and while they haven't given us any firm commitments, they recently told us we can expect to see an increased focus on expanded training content in the coming months.
That's great news! An expanded training library with more flexible training plan scheduling would be very welcome.
New Bike Day: Colnago V3Rs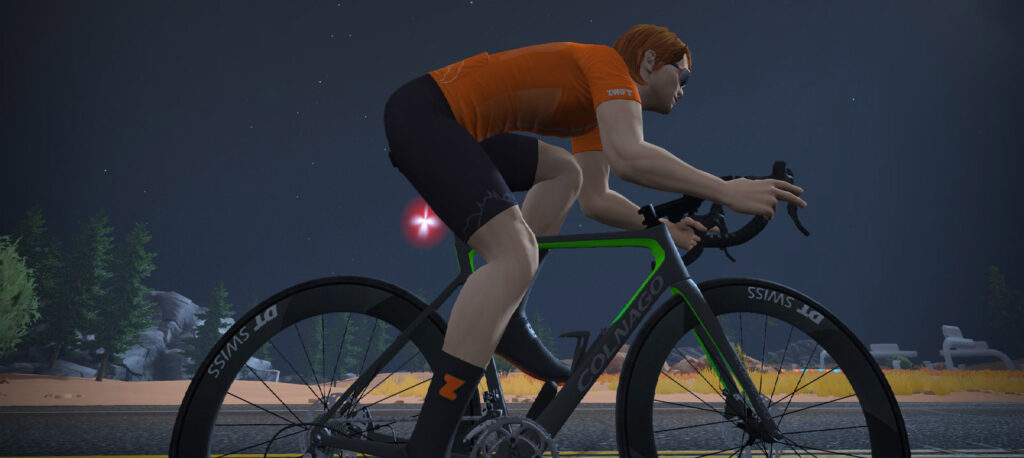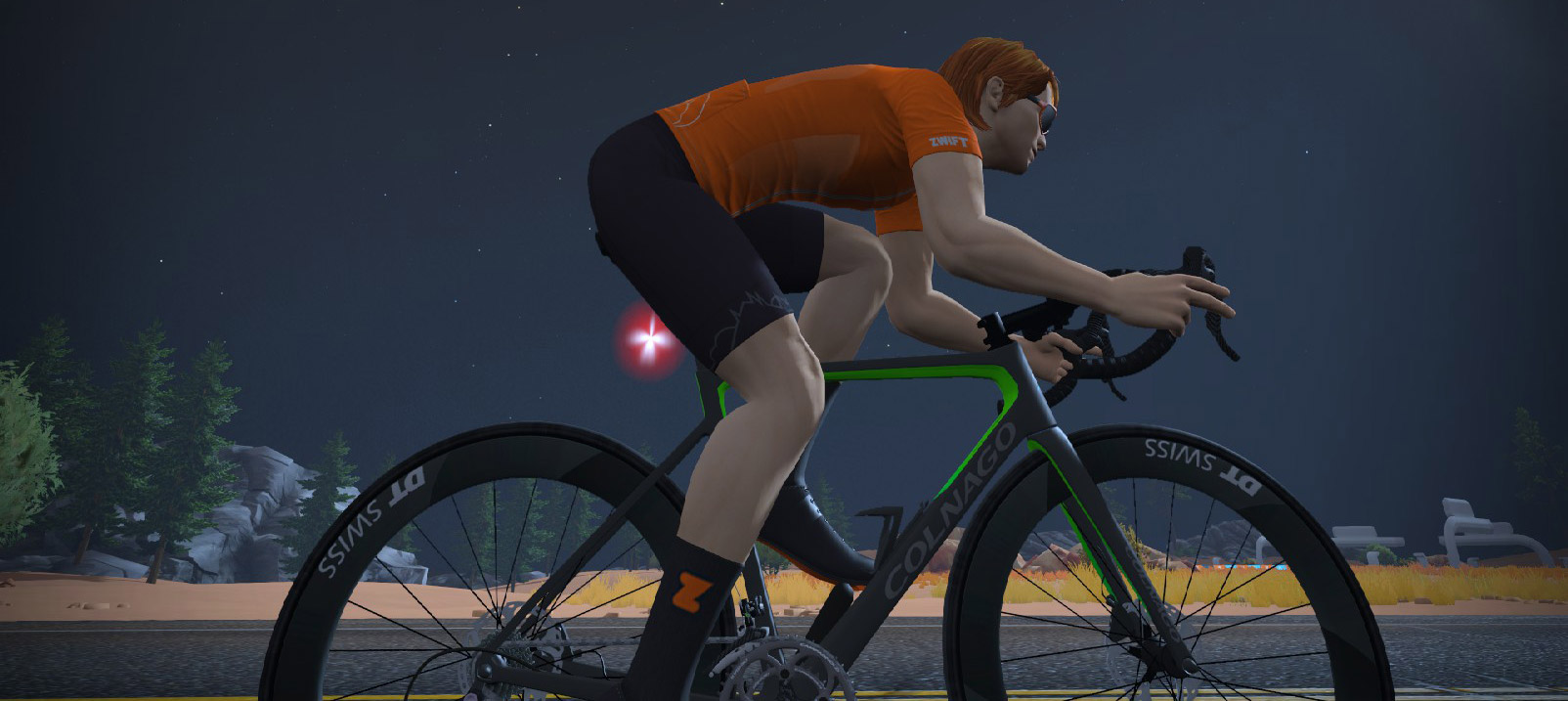 New bike day is always a good day! Today's update includes the first-ever in-game frame from Italian builder Colnago, the V3Rs. It's rated 2 stars for aero and 3 for weight, which indicates it won't be a particularly fast bike on the flats, and not the fastest on climbs, either. It's level-locked at 18, and costs 695,800 drops. The in-game description says:
The V3Rs represents the best of Colnago technology, and is designed to thrive in all conditions. The V3 is fast on the long climbs; in the windy plans; in the stages of Grand Tours; and perfect for a demanding Gran Fondo. It's a great bike for all situations.
With a description like that, we'd expect the frame to be a decent climber, which may explain why it's the frame of choice for this weekend's Haute Route Watopia 2021. We're testing the Colnago V3Rs now and will publish results ASAP.
Pack Dynamics Tweaks
We recently wrote about Zwift's testing of new pack dynamics in certain events. While not mentioned in the update notes, this release includes improvements to these new pack dynamics which should reduce the surging seen by some riders.
One benefit of these new pack dynamics is more precise locating of Zwifters system-wide, which should mean that what one person sees on their screen will more closely match what another sees. It should also improve the ride leader fence's functionality.
Zwift's intent is to roll out the new pack dynamics Zwift-wide in a future release. But since the dynamics make packs behave differently, Zwift is being mindful about affecting existing race series (such as ZRL).
It may take riders a while to get used to the new pack dynamics, so events won't be forced to use them any time soon. That said, if you want to test out the "New AI" pack dynamics, here's a list of upcoming events using them.
Steering Updates: Wahoo KICKR Bike on Repack Ridge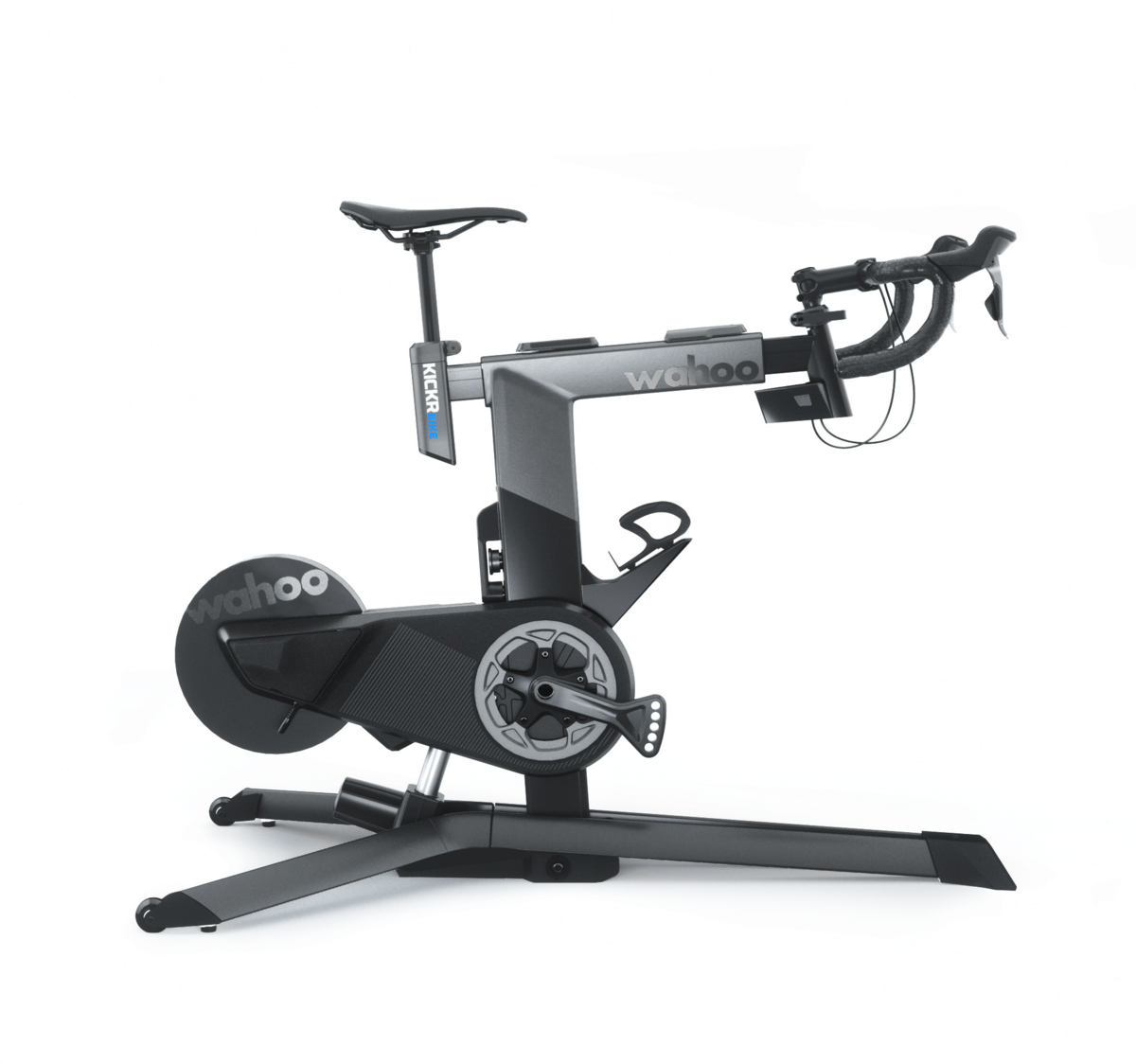 Last month's update allowed Wahoo KICKR Bike riders to steer using the bike's buttons, on every bit of Zwift road except the Repack Ridge singletrack. Today's update opens up Repack to KICKR bike riders.
Go shred some gnar!
[Brackets] vs (Parenthesis)
Here's an odd change we noticed which isn't mentioned in the release notes: if you put something in your last name in brackets, such as [TEAM NAME], that text is no longer visible in the rider list on the right side.
If you use parenthesis like (TEAM NAME) it is still visible.
UPDATE: ZHQ has confirmed this is a bug, and they're working on getting a hotfix out since it can hamper racing…
Bug Fixes/Improvements
This release also includes a pile of minor fixes… here's the list from the release notes, with a few comments where appropriate:
Numerous cycling and running assets (kits, shirts, etc.) have been added or updated.
Improved our client versioning to make it easier for users to know what version they are using. Now Zwift client versions will be expressed with a version number (such as 1.10.0) along with a build number in parenthesis.
Added an error message when a user is trying to join an event on a route that their current game client does not support. This typically happens when new Zwift worlds are released but users log in with older game clients. This is a welcome improvement, as there have been numerous issues in the past with people running outdated versions without knowing it, and suffering a poor experience as a result.
Fixed a bug that would cause the wrong stage to appear as complete for programs such as Tour de Zwift.
Fixed a bug that would cause over steering on Repack Ridge when the game framerate was low.
Fixed a bug causing the ground to appear misaligned at the top of the Epic KOM (Earthquakes in Watopia apparently are a thing).
Fixed a bug that would cause users to do a u-turn or donuts. Hopefully this fixes the Wattbike steering bug introduced in the previous update.
Fixed a bug that would cause names to appear incorrectly in the Riders Nearby list.
Fixed a bug with the thumbnail of the Super League Community running shirt.
Fixed a bug that would cause iOS and TVOS clients to crash on rare occasions.
Fixed a bug where bike frame star ratings would not render correctly within the window.
Removed the app notification badge when Bluetooth notifications are triggered on mobile devices.
See/discuss release notes on Zwift's forum >
If you spotted any other changes in today's update, please comment below!