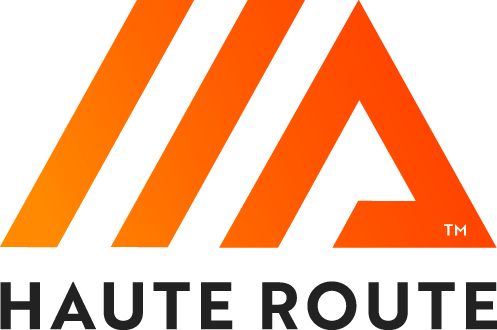 The inaugural Haute Route Watopia in April 2020 was Haute Route's very first virtual event, and an incredible experience for everyone involved. With almost 70,000 riders joining, Haute Route Watopia 2020 was bigger than anyone could have imagined, prompting Zwift to add more event times and categories at the last minute!
Haute Route has just announced this year's Watopia event, and it looks like a solid challenge: 150km (93.2 miles) of riding and 3783m (12,411′) of climbing over 3 days (February 26-28th).
Registration
Visit zwift.com/hauteroute to see event details and sign up.
You can also sign up via the Companion app, the same way you'd sign up for another other Zwift event.
Stage Details
Stage 1: February 26
Distance: 51km / Elevation: 800m
This stage uses a portion of Watopia's Mega Pretzel route, ending less than halfway through the route, atop the Volcano KOM. The route includes three key climbs:
Epic KOM Reverse (6.2km, 5.9%)
Hilly KOM (.9km, 5.0%)
Volcano KOM (3.8km, 3.2%)

Stage 2: February 27
Distance: 53km / Elevation: 1300m
This stage uses most of Watopia's The Pretzel route, ending atop the Epic KOM Reverse. It's the longest stage in terms of distance, and includes four key climbs:
Epic KOM (9.5km, 4.0%)
Radio Tower Climb (1.1km, 13.7%)
Hilly KOM Reverse (2.5km, 1.8%)
Hilly KOM (.9km, 5.0%)
Epic KOM Reverse (6.2km, 5.9%)

Stage 3: February 28
Distance: 45.9km / Elevation: 1683m
This stage uses the full Quatch Quest Watopia route, which finishes with a climb up Alpe du Zwift! It's the queen stage thanks to its three climbs:
Titans Grove Reverse KOM (0.9km, 6.6%)
Epic KOM (9.5km, 4.0%)
Alpe du Zwift (12.0km, 8.5%)

General Classification on Zwiftpower
While riders will be competing for stage wins, the overall win is the big prize. Be sure to register on ZwiftPower before the event so you can take part in the general classification competition across the three stages.
View General Classification Results >
New Bike Day
According to Zwift's marketing for the event, we'll be riding the Colnago V3Rs in game for the Haute Route Watopia stages – a new bike which isn't yet available on Zwift! Zwift describes it as a "climbing dream machine".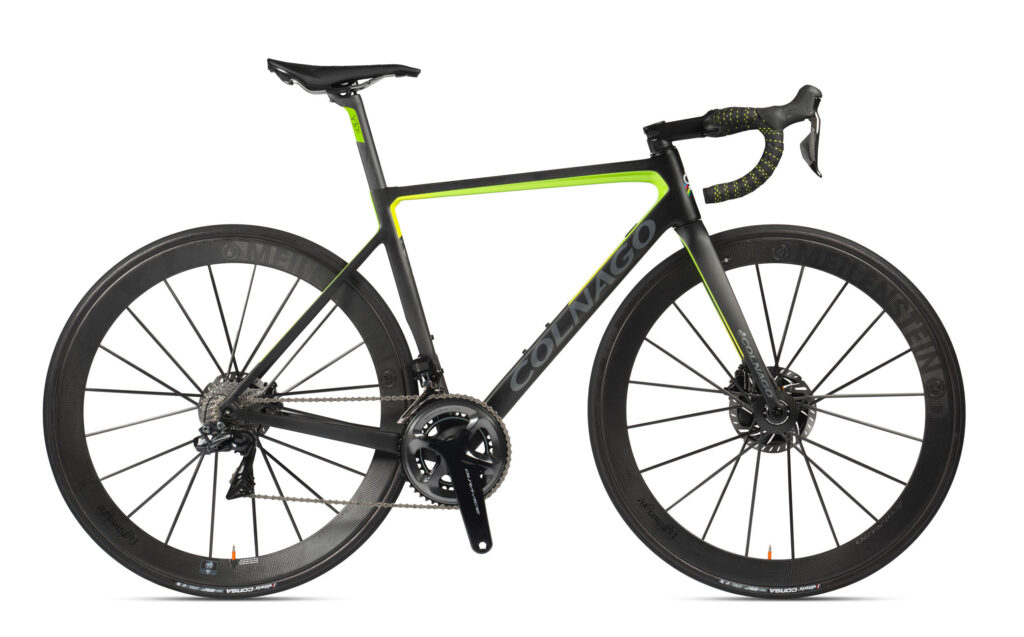 Finisher's Kit and Other Unlock
Finish all three stages to unlock the exclusive 2021 Haute Route Watopia finisher's kit (shown below).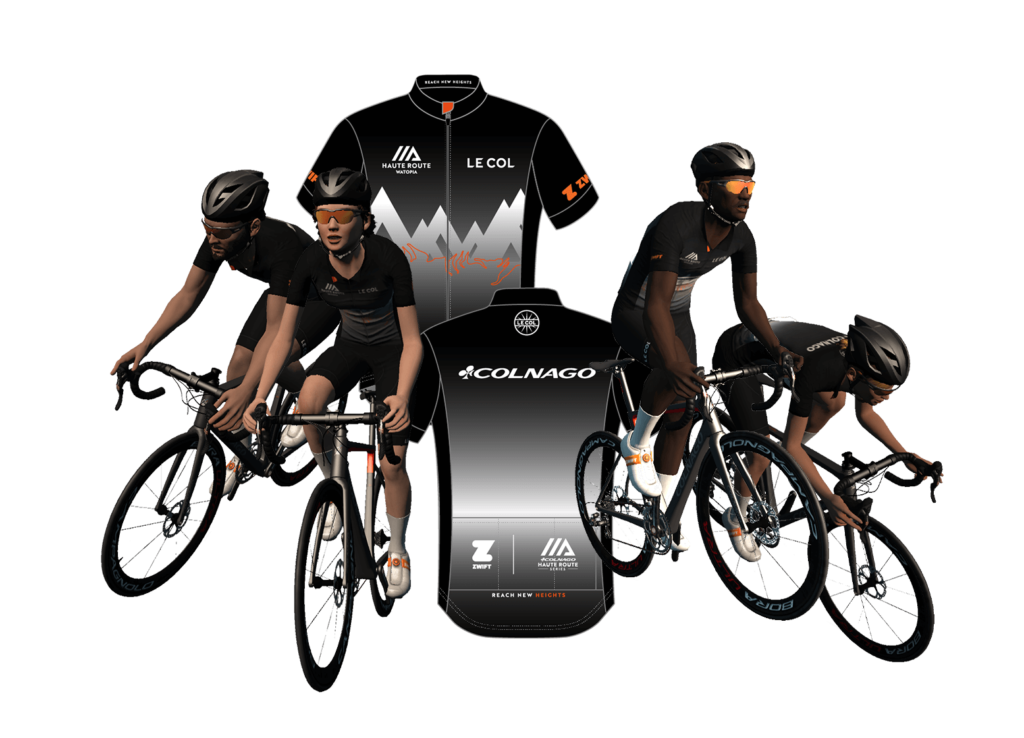 Prize Drawing
Complete any stage to receive a link to enter a Haute Route prize draw for entry into an IRL 3-day European Haute Route
event! You'll also receive a £50 Le Col discount reward.

Workout Series (and Kit Unlock)
Looking for direction as you train for Haute Route Watopia? A group workout series begins on Zwift Monday, January 11th.
See/sign up for events in the series >
Complete any one of the group workouts and unlock the Haute Route 3-day jersey.
Starter's Guide
Download the Roadbook PDF for more details on Haute Route Watopia 2021 including fueling tips and "getting started" advice for Zwift newbies. You may also want to check out the Haute Route Watopia 2021 page >
Questions or Comments?
Share below!