Zwift's February update included the 5th frame in game from US-based Trek. Named the "Speed Concept SLR 9", this is Trek's first TT frame in Zwift.
Here's how it is described in Zwift's Drop Shop:
"Speed Concept SLR 9 is an aerodynamic carbon triathlon bike engineered for incredible speed and seamless integration. Every bit of this bike – from the light aero frame to ride-smoothing IsoSpeed to cutting-edge fuel and hydration systems – has been painstakingly designed to help you beat your PR again, and again, and again."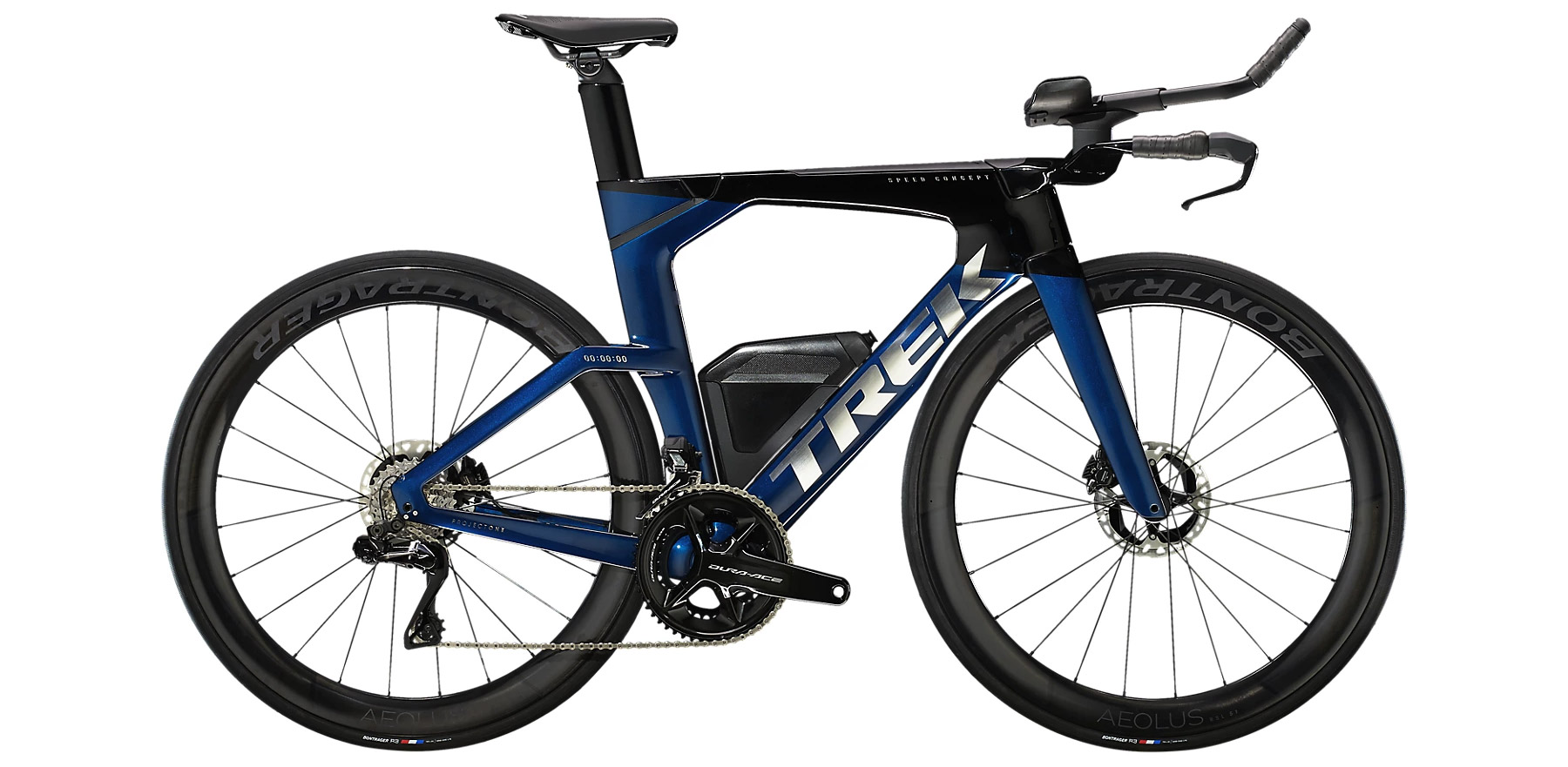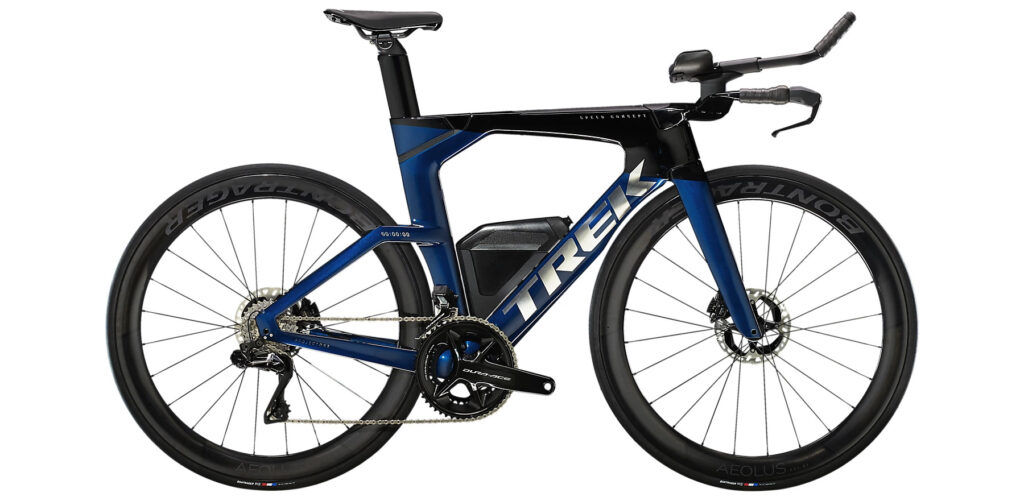 This frame is priced at 958,500 Drops, and level-locked at 32. Like all TT bikes currently in game it is rated 4 stars for aero and 1 for weight.
But Zwift's star ratings aren't precise enough to communicate actual performance in game in a useful way, and when it comes to time trials, there's no excuse for not choosing the absolute fastest rig. So we ran the Speed Concept SLR 9 through our battery of speed tests.
Here's everything you need to know about the performance of the new Trek Speed Concept SLR 9 frame in Zwift.
Aero (Flat/Rolling) Performance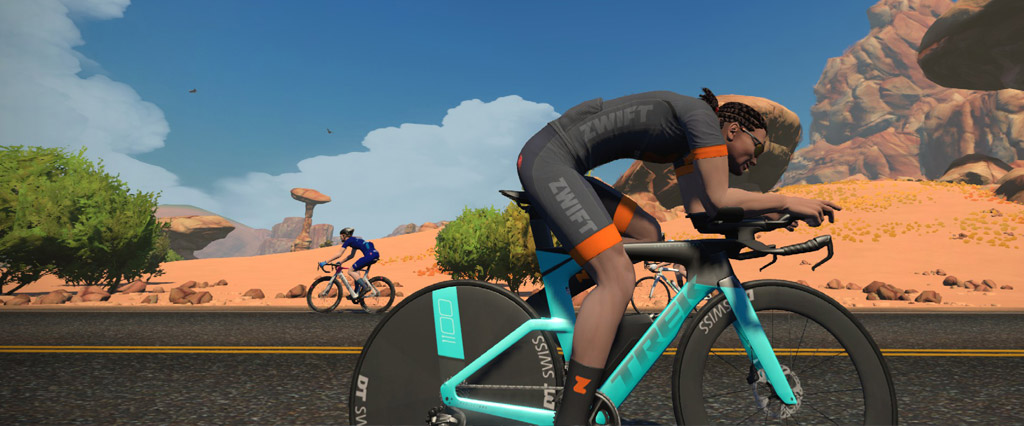 The Speed Concept turns in the 4th-fastest flat test time of any TT bike in Zwift.
Its test time of 49:45.5 is 30.5 seconds faster than the default Zwift TT frame. By comparison, the current fastest TT frame in Zwift (Canyon Speedmax CF SLX Disc) turns in a time of 49:41 on our test course, which is two laps of Tempus Fugit, totaling 34.6km.
Climb Performance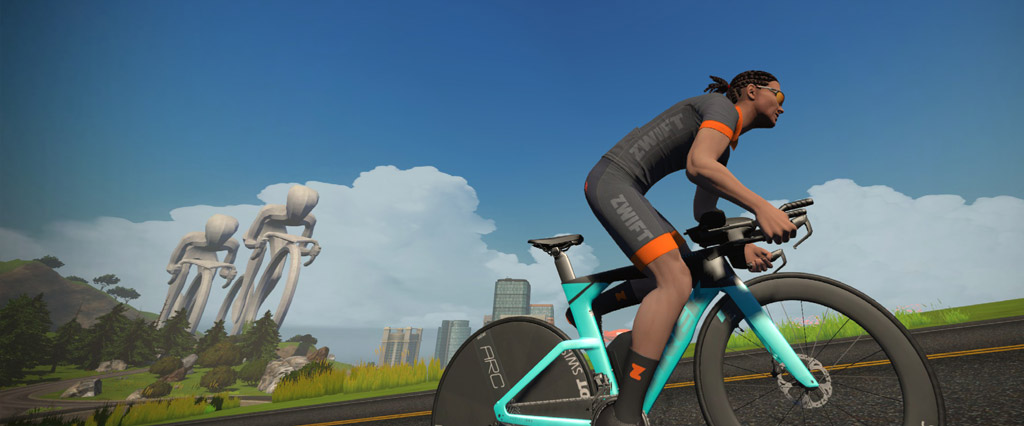 Trek's Speed Concept SLR9 is described as having a "light aero frame", but it doesn't perform like a lightweight bike in our climb test! Its time places it dead last on the list of TT frames in Zwift, with the closest frame 7 seconds ahead.
The Speed Concept SLR 9 turns in an Alpe climb time of 50:42. The fastest TT climber is the Specialized Shiv S-Works at 50:02.
Note: all test results above are from a 75kg, 183cm rider holding 300W steady using Zwift's stock 32mm carbon wheelset.
Conclusions
While it performs well on flat ground, the Trek Speed Concept SLR 9 isn't as fast as the Canyon Speedmax CF SLX Disc which is available at a lower level and slightly more affordable. Additionally, its climbing performance is startlingly bad, which makes us wonder if perhaps Zwift has misconfigured the frame.
On the plus side, it has a color slider. But be warned: once you move the slider, you wont be able to find that original red color again.
The Speed Concept will be added to the following posts, and it can also be found on our Master Zwift Frames List:
Questions or Comments?
Share below!
Important note: this post contains speed test results for Zwift frames or wheels. These results may change over time, and a bike's performance relative to others may also change. We don't always revise posts when performance rankings change, but we do keep current, master versions of our speed test results which are always available. See the frame charts, wheel charts, and Tron vs Top Performers for current performance data.