A Month of Rebuilding
If you recall, last month's training was a bit stifled, due especially to a 2-week family vacation where very little cycling happened. This knocked my Chronic Training Load (CTL) down from 74 on March 23rd to 50 on April 8th: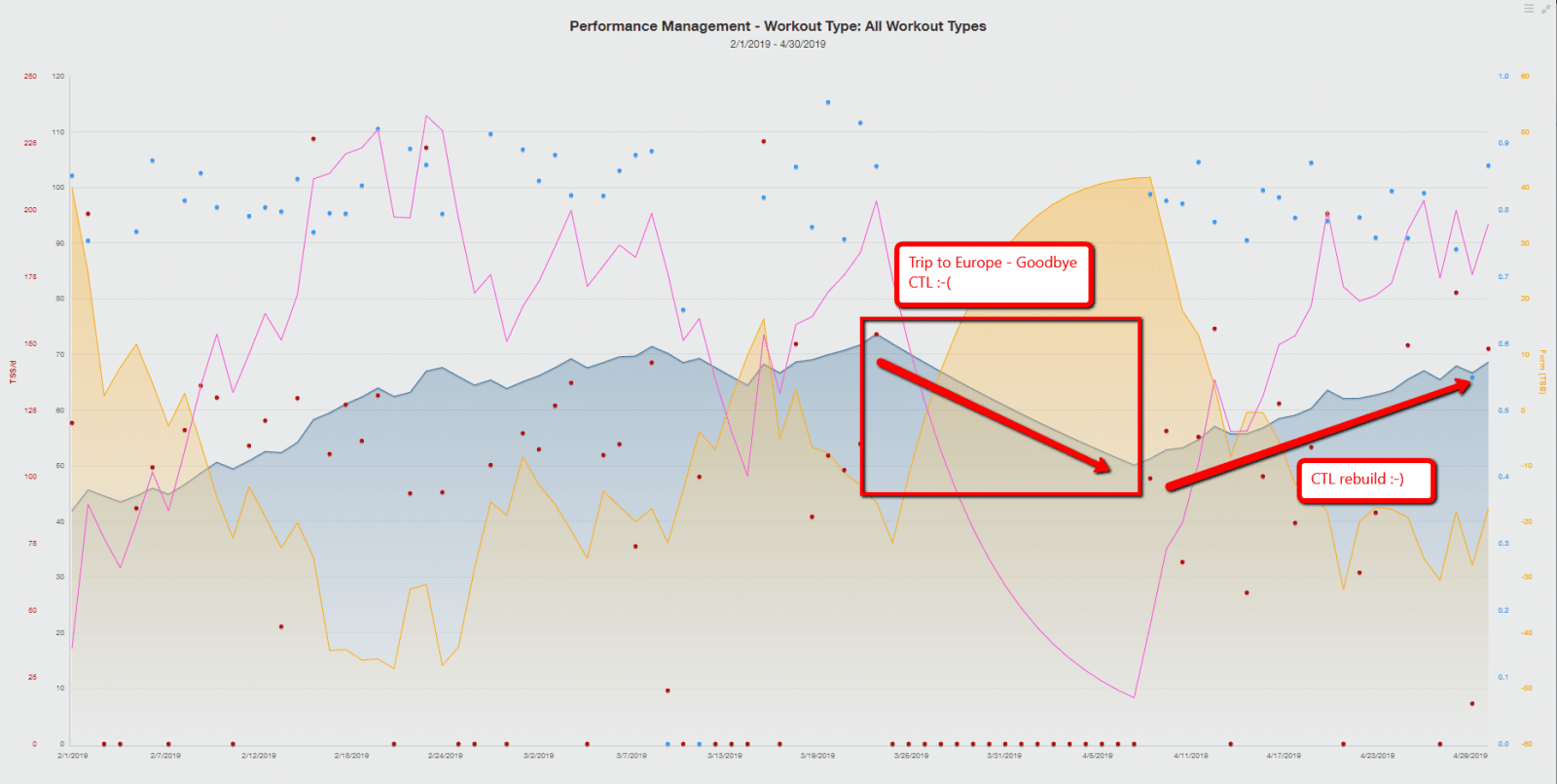 CTL is a key metric of fitness, and is computed as a rolling 42-day (6-week) average of your daily TSS. This is an exponentially-weighted average, meaning the workout you did 15 days ago will impact your CTL more than the workout you did 30 days ago. So you can see how two weeks of zero TSS will drop CTL quite quickly!
This drop represents what coaches call "detraining," and you can see it in my monthly numbers for April:

Here is a chart from WK04 showing how my modeled FTP dropped from 295 to 275 between March and April: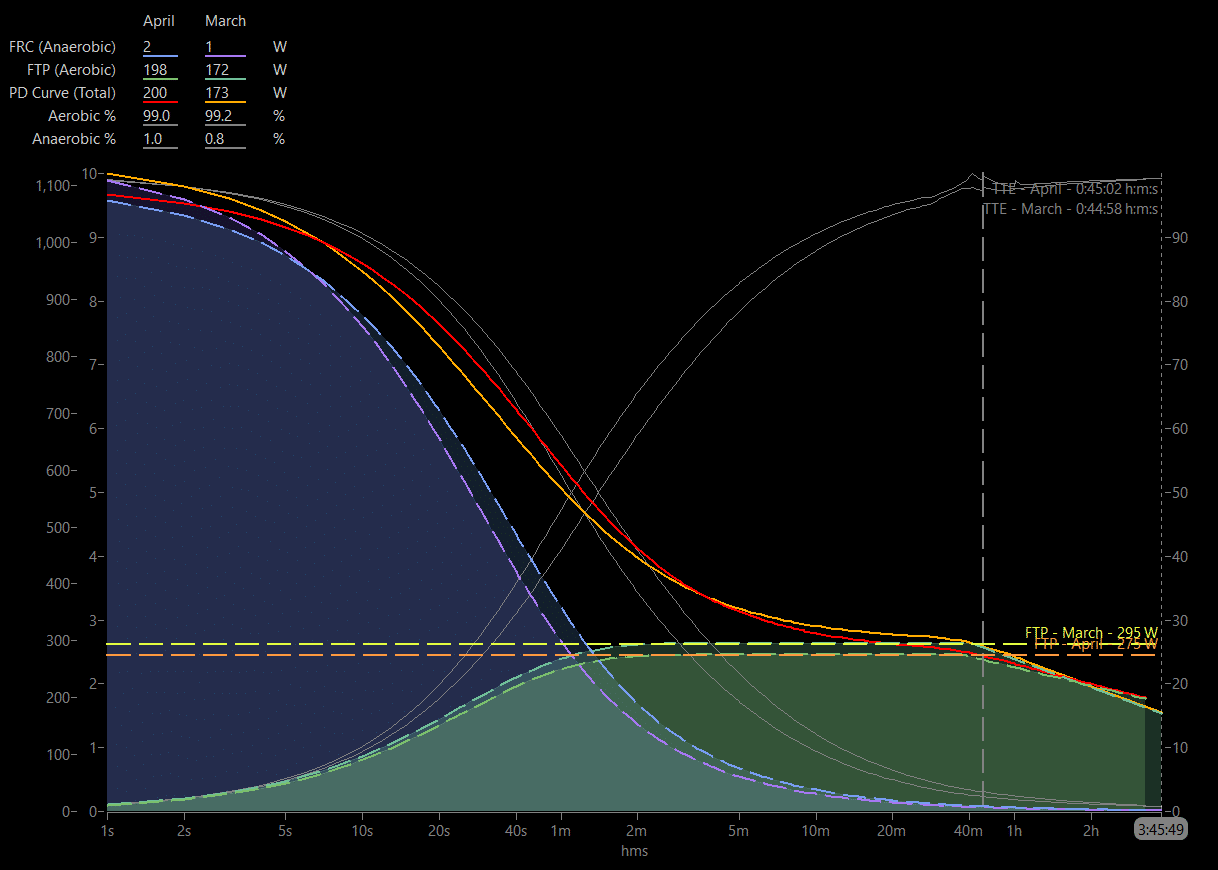 In the past I've never paid much attention to detraining–I would go on vacation for a week or two, then come back and start riding again. Sure, I felt a little wimpy for the first week or two, but eventually I would be back to full strength.
This time around it was interesting to see the hard numbers and hear from coach Shayne how he goes about rebuilding after a significant stretch of poor training. Here's what he told me:
After some time of poor training due to vacation, illness, other reasons it's best to reevaluate first, then come up with a plan to rebuild the fitness lost. The biggest mistake I see athletes make is jumping right back into what they were doing before their break which can result in an injury and/or be very demotivating due to being unable to hit the numbers they could before. So, it's best to scale things back and rebuild things in a slower and more methodical way…
I wanted to jump right back into it, but of course I went with Shayne's plan, because he's proven to me that he knows his stuff.
The Rebuild
Here's what the week-by week numbers looked like for my month of rebuilding, beginning with the week before my vacation: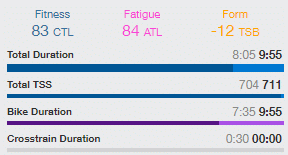 3/18 week (pre vacation)
TSS Goal = 700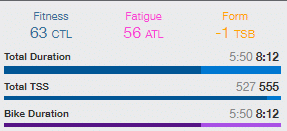 4/8 week (Week 1 of rebuild)
TSS Goal = 530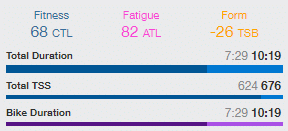 4/15 week (Week 2 of rebuild)
TSS Goal = 590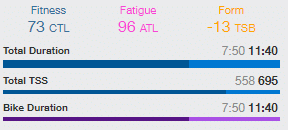 4/22 week (Week 3 of rebuild)
TSS Goal = 650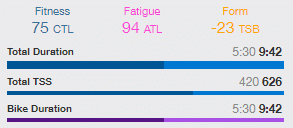 4/29 week (Week 4 of rebuild – regeneration week)
TSS Goal = 470
I was a little overzealous in putting in some extra work during my regeneration week, which is why fatigue stayed quite high. But you can still see Shayne's approach of reducing goal TSS, and methodically rebuilding it to pre-vacation levels. Shayne told me:
I aimed for a ramp rate of 5 per week which we hit perfectly. 5 per week is aggressive, but with your history, I was confident you could tolerate it.
Regeneration Week
Coach Shayne typically slots in a regeneration week every 4th week, and I find these very helpful. While day to do recovery is key (I find alternating every other day between hard and easy workouts works well for me), after three weeks of hard training an easy week is just what my body and mind need in order to rebuild, reorient, and be ready to rock for the next training block.
If you're finding yourself physically or mentally fatigued after weeks of training, considering taking an easy week. Still ride the bike, but don't push it too hard–remind yourself why you enjoy it so much! I think you'll be happy you did.
The Results
As you can see, I was feeling good by the end of the rebuild and felt both mentally and physically ready to take on the next month's training block. So once again, coach Shayne's plan worked perfectly.
Watch for my next post as I tackle the next training block and work to push to new heights!