James Bailey and friends have continued with their weekly testing and tweaking Pace Partners to dial in the best mix of bots, paces, routes, and events.
This week Pace Partners head to hillier routes to help riders rack up some elevation, while runbots raise some dust on the Mayan Jungle road. Let's dig into the latest Pace Partner news…
This Week's Ride Routes
James has also updated the riding routes for each Pace Partner this week. All partners were placed on hilly routes for the week, to help Zwifters finish off the KASK Protone Icon Mission. (Next week will feature flatter routes.)
Watopia:
Makuri Islands:
Pace Partner-Led Events
Zwift continues to test events paced by Pace Partners, and this week the events are easy-paced (1.8 w/kg) rides on Watopia's Waistband. Word is the Pace Partner used for these events is going to be a bit chatty, sharing a few fun facts and perhaps even dropping a few trivia questions!
See upcoming Pace Partner events >
Running Bots on the Jungle Circuit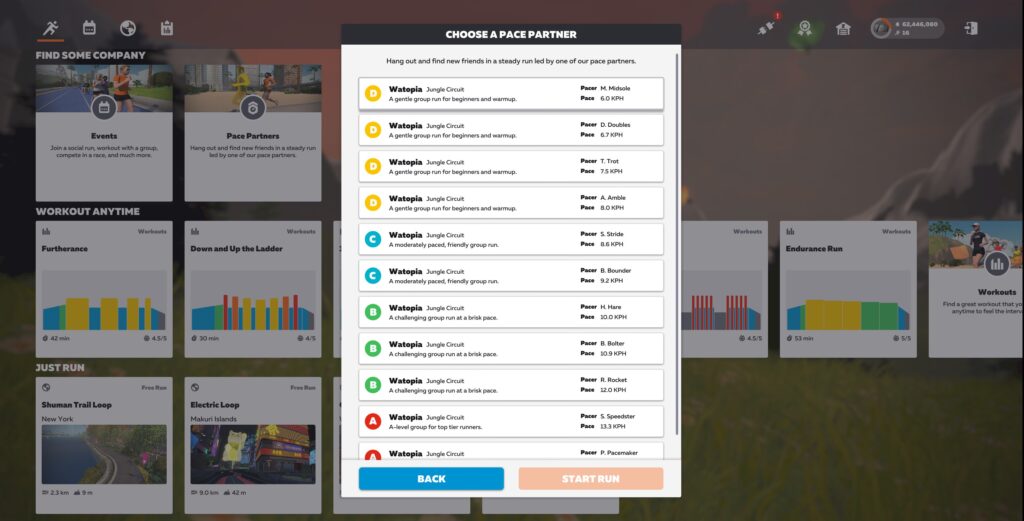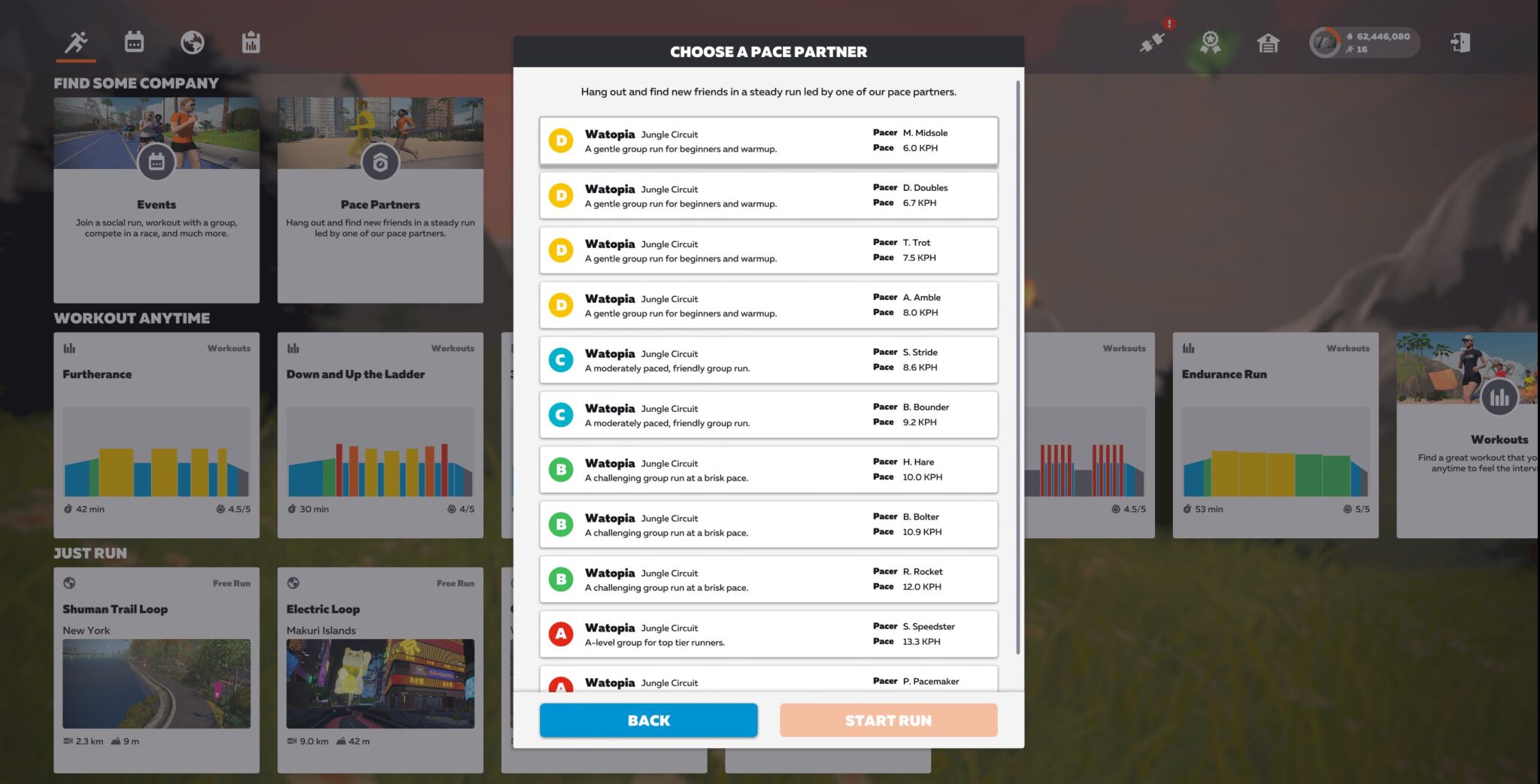 Run bots are getting their shoes dirty on laps of Watopia's Jungle Circuit this week, with plans to change the featured route each week. There are now 11 run bots at a wide range of paces, so if runners want a bit of company, there's a bot available:
Michael Midsole: 10:00/km
David Doubles: 9:00/km
Tracey Trot: 8:00/km
Albert Amble: 7:30/km
Sarah Stride: 7:00/km
Benito Bounder: 6:30/km
Hettie Hare: 6:00/km
Brendan Bolter: 5:30/km
Rebecca Rocket: 5:00/km
Stuart Speedster: 4:30/km
Patricia Pacemaker: 4:00/km
Bug Fixes/Improvements
Several changes have been made since our last post about Pace Partner updates.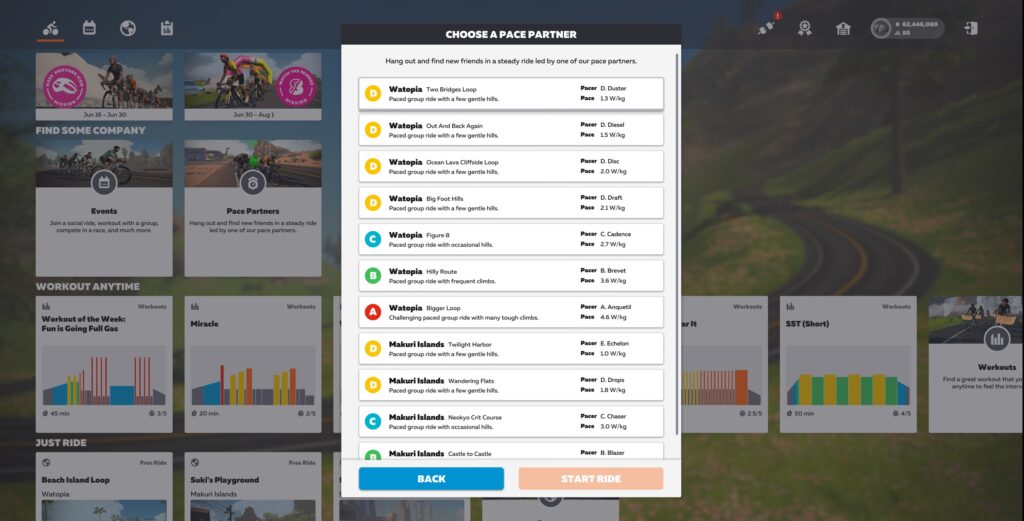 A recent game update brought live power data to the Pace Partners window. The w/kg numbers for each Pace Partner are dynamically refreshed when the window is open, so you'll see current power numbers for each bot.
Pace Partners no longer change color when their power fluctuates on climbs and descents.
Share Feedback
James is looking for feedback on all things Pace Partner. He requests that you share feedback (and any questions) in one of these spots: