On the heels of their bold and busy Neokyo release, Zwift has rolled out a badge hunting series featuring four of the map's eight new routes. It will be a fun chance to ride with others on new roads, earning route badges, XP, and special cycling kit along the way!

Routes and Schedule
The series runs from November 29-December 19, and has four stages. Each stage is progressively tougher:
See upcoming events in this series >
Makeup Week
If you miss a stage, we will have all of them in rotation during makeup week. This will occur between December 15 and December 19.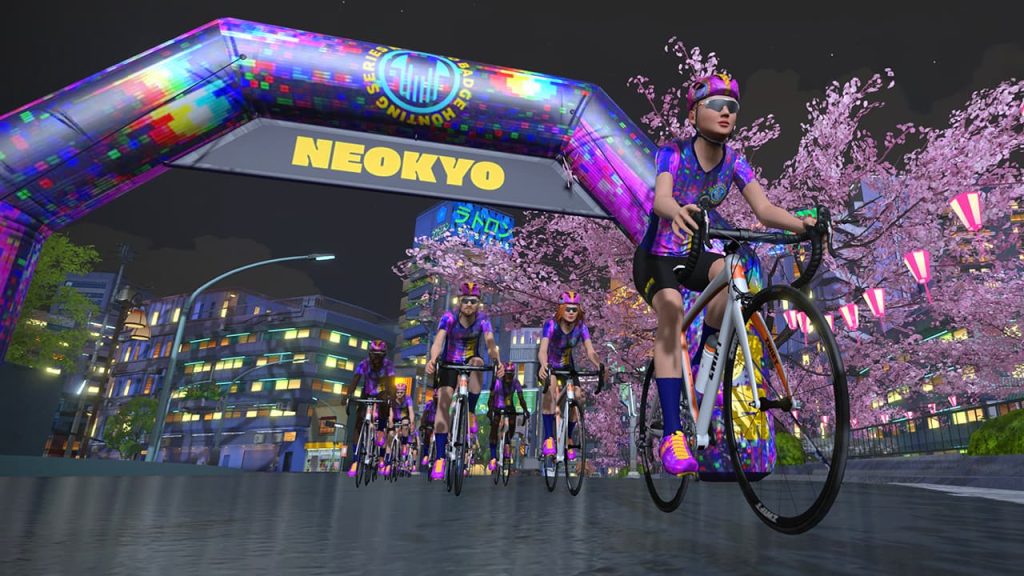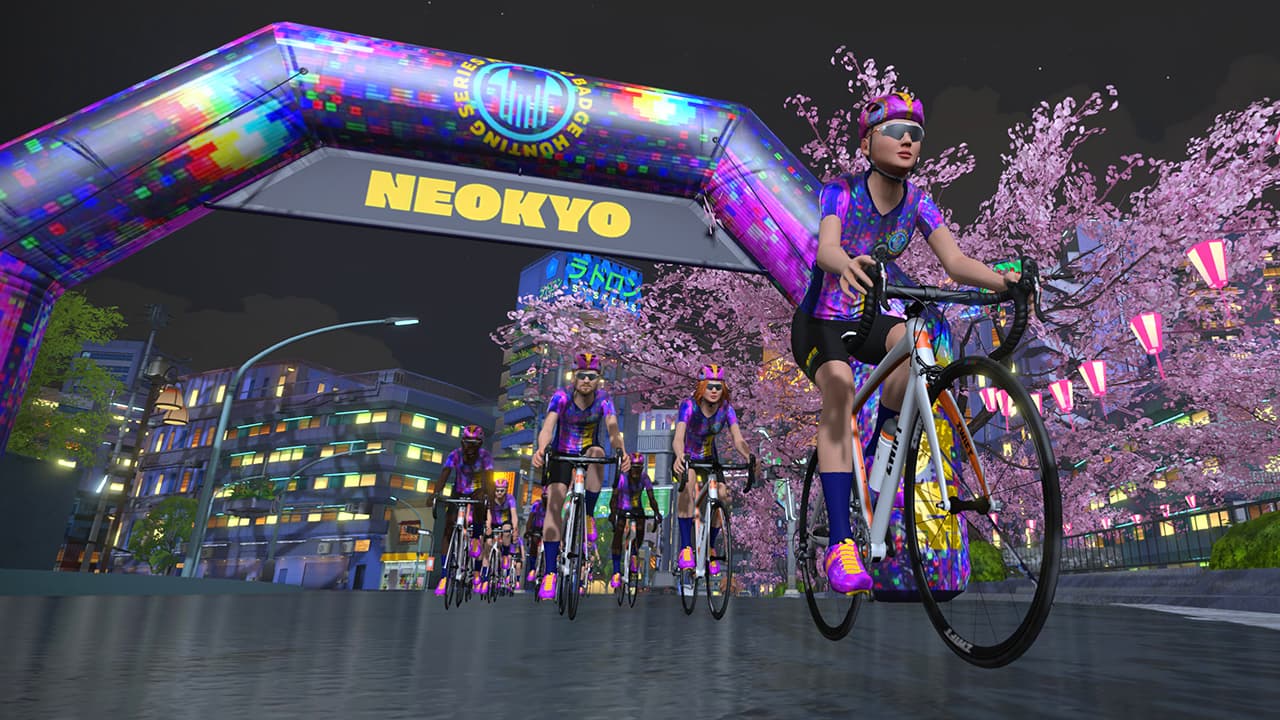 Kit Unlock
Three special pieces of in-game swag have been created just for this series: cycling kit, shoes, a helmet!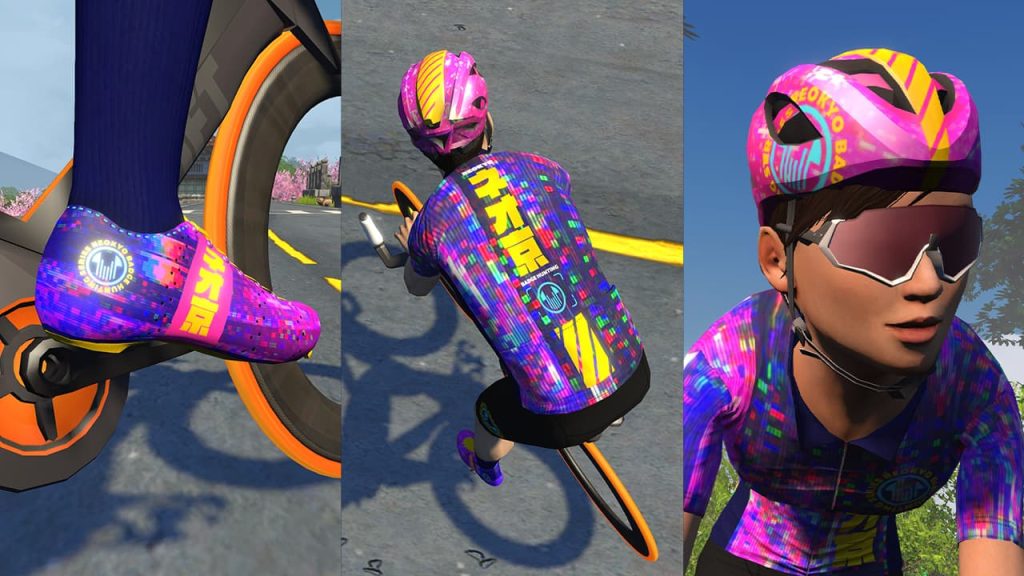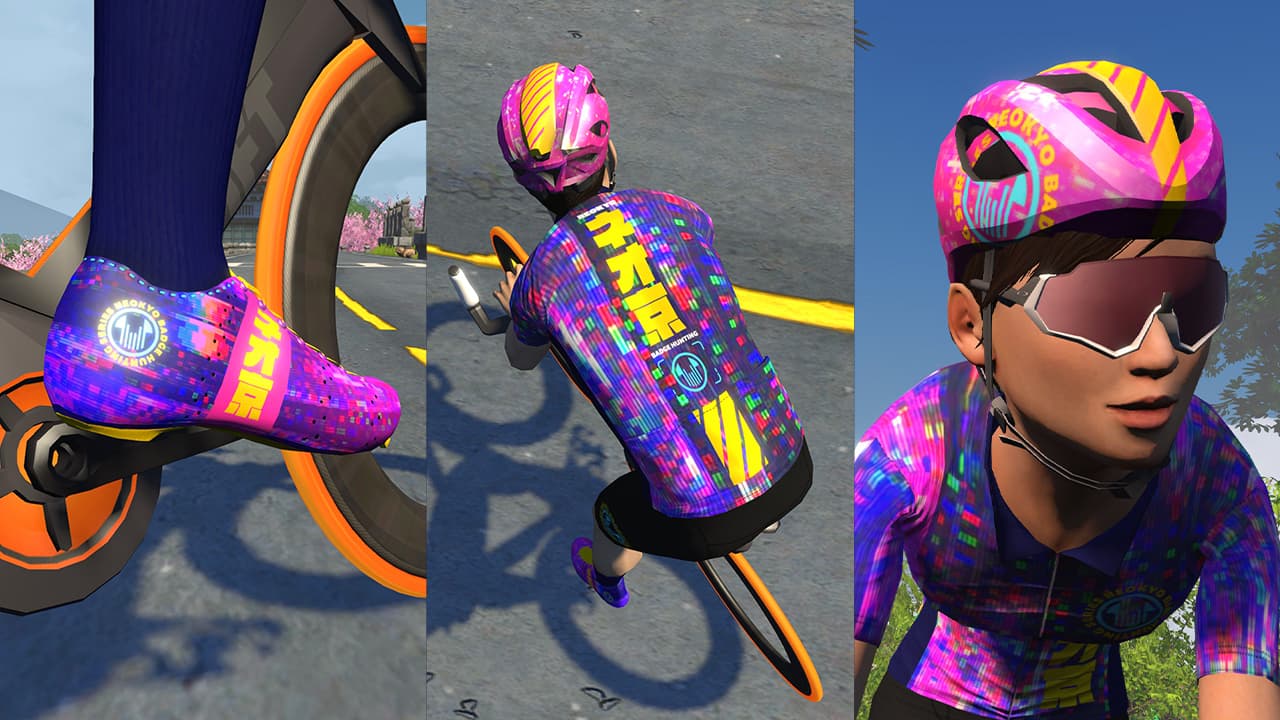 The swag is unlocked as you progress through the series: get the 2021 Neokyo Rush kit once you complete 25% of the series, the 2021 Neokyo Pursuit shoes at 50%, and the 2021 Neokyo Dream helmet at 100%.
How To Sign Up
Sign up in game from the drop-in screen, or simply sign up for particular events. The list of upcoming events for this series is available at zwift.com/events/series/neokyo-badge-hunting-series.
Got Questions?
Check out the FAQ posted on Zwift's forum.