Introduced in Zwift's November 2021 update, Sleepless City is the flattest route in Neokyo.
Route Basics
Length: 9.6 km (6.0 miles)
Elevation: 42 m (138')
Lead-In: .1 km (0.1 miles)
Map: Makuri Islands
Start & Finish
Begins and ends at a virtual start/finish in the Neo Arcade
Achievement Badge: 185 XP
Route Description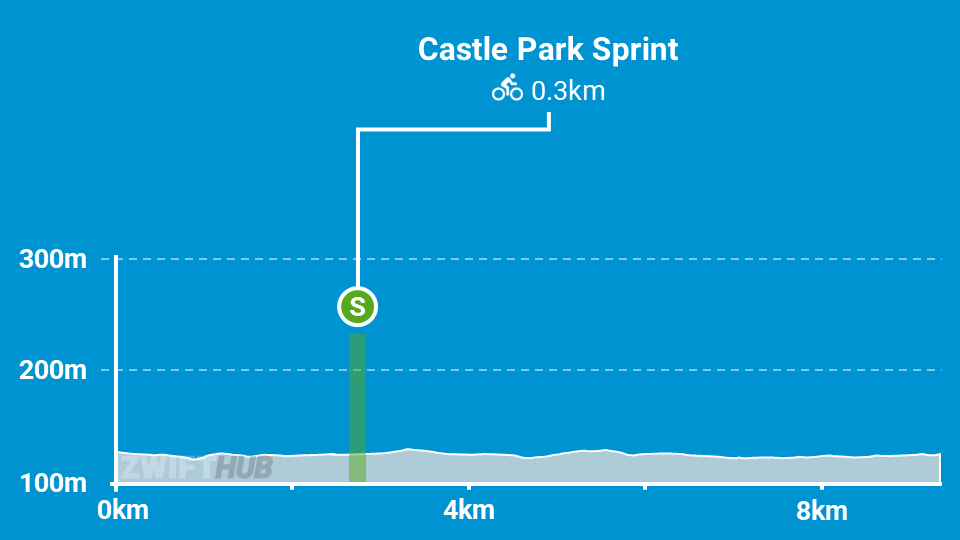 Route profile by ZwiftHub – the place to plan and track your route achievements!
We begin at the Neo Arcade, then head straight across town via the brightly-lit Holo Avenue to Neokyo Center then Castle Park.
Castle Park's narrow brick road hosts a short sprint segment – you can choose to give it a go if your legs are feeling good, or just enjoy the serene city park.

Then it's time for a ride along the harbor before turning inland along the canal. You'll eventually make your way back to the Arcade by riding through the bright truck lights of The Overpass.
Ridealong Video