Zwift's October update included the first-ever in game frame from Colorado-based Moots: the Vamoots. This is actually the "Vamoots RCS" to be precise – see details on the IRL frame here.
Here's how the Vamoots is described in the Zwift Drop Shop:
"A modern road bike that is more capable with higher volume tire accommodation and handling characteristics that will always leave you with the desire to go just a bit further. The Vamoots RCS (Routt County Special) is something Moots has been dreaming up over the years, making this the perfect match for rides with changing surfaces. The RCS comes with a new model specific fork that allows this bike to perform best with 32mm tires. Newly designed fast back seat stays, updated 3D printed dropouts, and Moots' double butted RSL tubeset make this a formidable performer that will soon become your favorite road bike."
Moots makes all their frames from titanium, and this the first-ever titanium frame in Zwift. Cyclists know that titanium is sort of a wonder material in the world of bike frames: lighter than steel, stronger than aluminum, with a luxurious ride feel. (For many years, before carbon frame technology had evolved sufficiently, titanium was the way to go if you could afford it.) Will it make your Zwift sessions more comfortable? Probably not. But will you be just slightly cooler than all those riders on carbon frames? Probably.
This Vamoots is priced at 852,000 Drops and level-locked at 15. It is rated 2 stars for aero and 2 for weight on Zwift, so we figured its performance wouldn't be terribly impressive.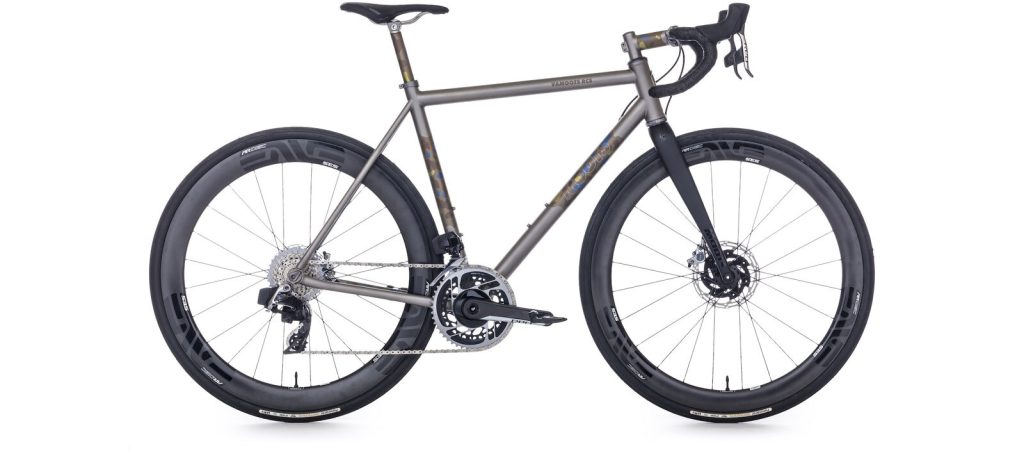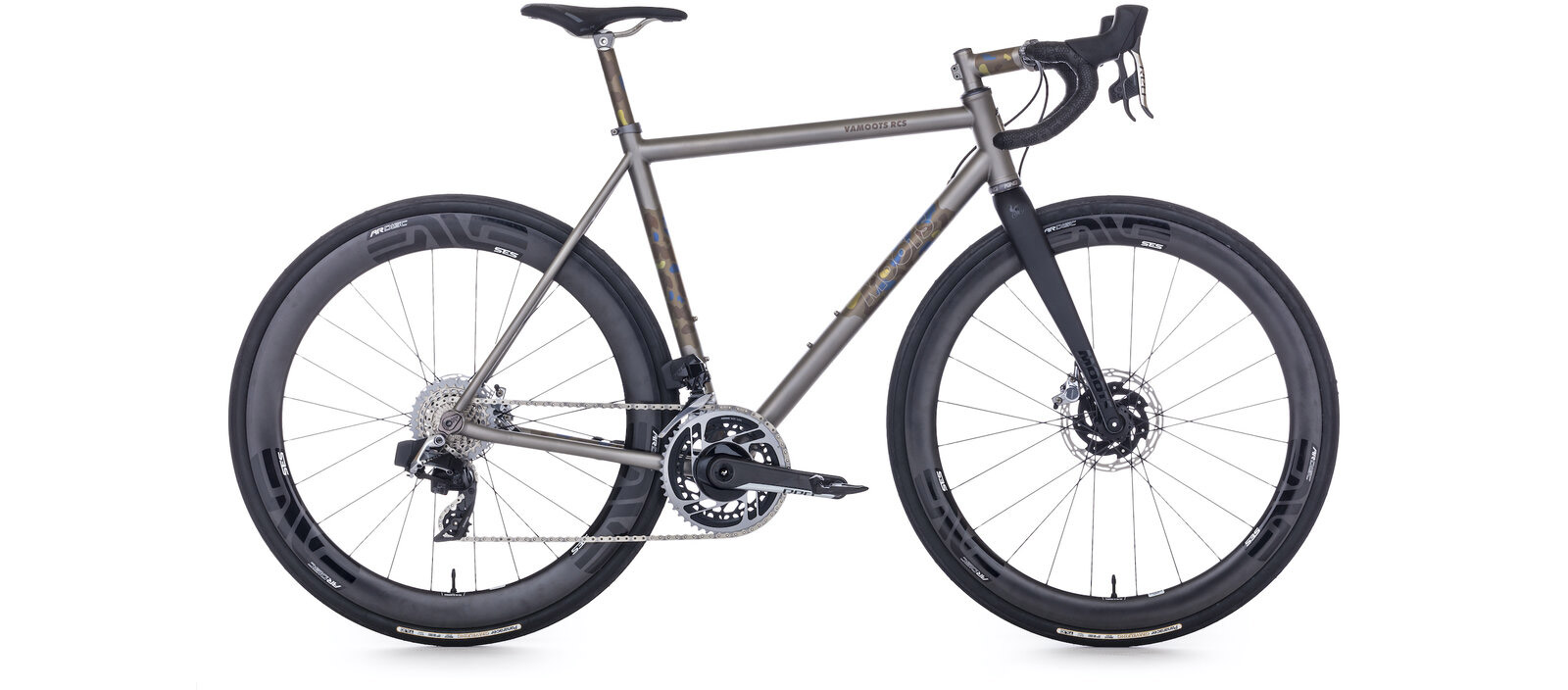 Of course, the only way to truly judge a frame's performance in Zwift is to run it through some tests. So that's just what we did! Here's everything you need to know about the new Moots Vamoots frame in Zwift.
Aero (Flat/Rolling) Performance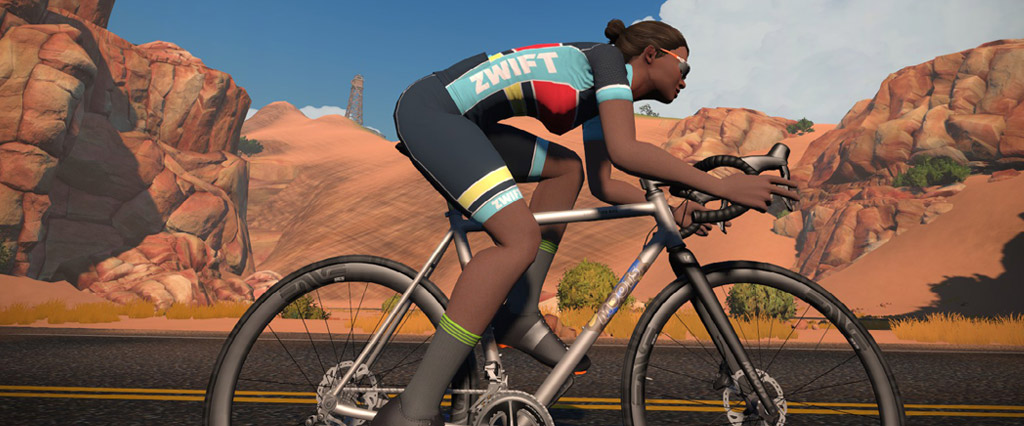 The Vamoots turns in a rather slow time in our flat test, falling in between the Zwift Carbon and Zwift Safety's times, placing itin the bottom 5% of all frames.
Its test time of 51:36.5 is just a half-second behind the Zwift Carbon, which is the default frame given to all Zwifters. By comparison, the fastest frame in Zwift (Cervelo S5 2020) turns in a time of 51:17.5 on our test course, which is two laps of Tempus Fugit, totaling 34.6km.
Climb Performance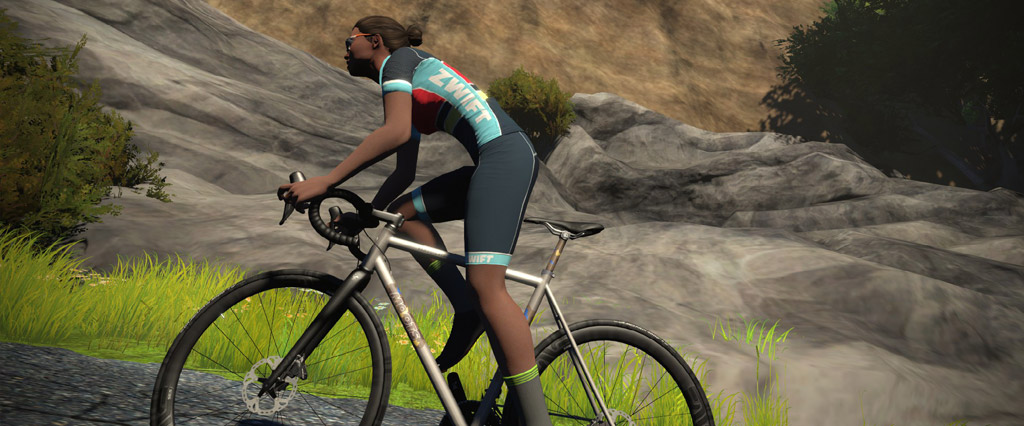 Due to Zwift's Dura-Ace 9200 bug (see "Still Not Fixed" note here), the Vamoots performs worse on climbs than it should. But even without the bug, the Vamoots is a poor climber! It currently ranks in the lower 4% for climbing.
Without the bug, the frame would climb around 19 seconds faster, which would only boost its percentile ranking up to around 5%.
The Vamoots turns in an Alpe climb time of 49:54. By comparison, the fastest climber in game (Specialized Aethos) completes the test is 48:50.
Note: all test results above are from a 75kg, 183cm rider holding 300W steady using Zwift's stock 32mm carbon wheelset.
Conclusions
The new Moots Vamoots frame on Zwift performs quite poorly compared to the universe of available framesets. While Ti is super cool, you may want to avoid rocking this frame in Zwift races unless you're willing to put out some extra watts to keep up with the pack.
The Vamoots' numbers will be added to the following posts, and it can also be found on our Master Zwift Frames List:
Questions or Comments?
Share below!
Important note: this post contains speed test results for Zwift frames or wheels. These results may change over time, and a bike's performance relative to others may also change. We don't always revise posts when performance rankings change, but we do keep current, master versions of our speed test results which are always available. See the frame charts, wheel charts, and Tron vs Top Performers for current performance data.