Zwifters have been asking one question repeatedly since last Friday's game update. And that question is simply, "When can we ride the new France and Paris maps?"
There are actually four different approaches you can take to accessing these new routes – each comes with its own dates and other details.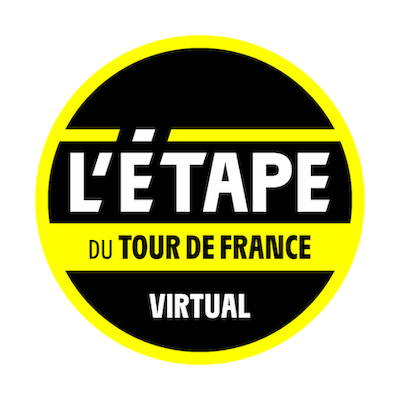 #1: L'Etape du Tour
The second stage of l'Etape du Tour will be held on France's Casse-Pattes route – a large loop covering most of the new France map's roads. (It only leaves out the road up Mont Ventoux, and a windy middle section of roads which I've been calling the "Balloon Fields" since it features hot air balloons and a "Ballon Sprint" section.)
This second stage has 16 time slots over the weekend, beginning at 10pm PDT July 10th (that's 1am July 11 EDT, or 6am July 11 BST). To take part, just sign up for a l'Etape du Tour stage 2 event that fits your schedule!
See the full list of l'Etape du Tour events >
#2: Discovery Rides
Zwift has set up a series of "Virtual Tour de France Discovery Rides" which run throughout the week replicating each of the two stages the pros raced the prior weekend.
As of right now, only stage 1 and 2's Discovery Rides are on the calendar – but stages 3-6 will be added soon. That means we'll be able to take part in Discovery Rides on stage 3 (France's R.G.V. route) and stage 4 (France's Casse-Pattes route) as early as Sunday, 6pm PDT, July 12. Stage 5 (France's La Reine route) and stage 6 (Paris' Champs-Elysées route) will follow the next week.
See full list of upcoming Virtual Tour de France Discovery Rides on ZwiftHacks >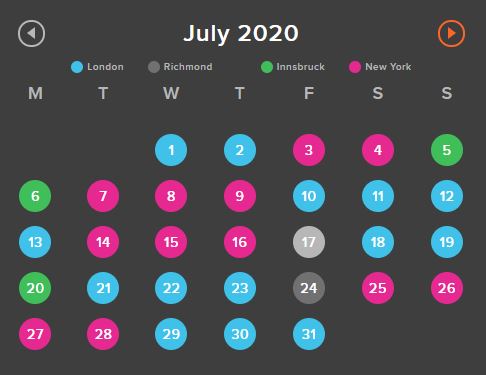 #3: Free Riding as a Guest Map
Sources inside Zwift tell us the plan is for the new France and Paris maps to be worked into the guest world calendar. But they're not saying precisely when that will happen. Will we see France and Paris available as a guest map as soon as the Virtual TdF ends? Or will it be a bit later?
Our guess is we'll see France and Paris begin rotating in on August's schedule. But we'll just have to wait and see.
UPDATE: our sources inside Zwift are saying France and Paris should be in the guest world rotation on or around August 10th.
#4: World Hack
There are various hacks Zwifters can use to access off-schedule maps or event-only routes. The simple world tag hack has been known for years, used by thousands, and seems to be considered acceptable by Zwift HQ. Other hacks require a bit more skill and may be frowned upon by Zwift (although I've never heard of anyone actually getting in trouble for world or route hacking of any sort).
The world tag hack does not currently work for France or Paris. But there is a way to "schedule hack" and access France and Paris today if you're on a Mac or PC. This explains how 83 people have already completed the grueling Mont Ventoux climb Strava segment!
I'm not going to spell this hack out for you, though – Google is your friend if you want to attempt it. Zwift HQ really wants people to first experience these new routes via official vTdF events – and rightly so. I won't be the guy who spoils that!
Questions or Comments?
Share below!