Zwift has just announced a massive "Fun Is Fast" event series which begins June 27 and runs through July 21. The impressive series includes seven types of events:
Women's Wednesday Social Rides
Podcast Rides
Group Workouts
Ven-Top Challenge
France Fondos
TT Challenge
Champs-Élysées Races
All rides are currently listed as taking place on Watopia's Beach Island Loop.
Women's Wednesday Social Rides
Each Wednesday five timeslots are scheduled for social rides which celebrate the women's community but are open to all riders.
These rides are 45 minutes long, with a target pace of 1.5-2w/kg. According to Zwift's press release, "These rides celebrate women's cycling and will be led by some of the best riders around including riders from CANYON//SRAM, the Internationelles and Team Twenty24."
See upcoming Women's Wednesday Social rides >
Podcast Rides
These 60-minute rides feature podcast episodes from the Geraint Thomas Cycling Club podcast. Ride at whatever pace you'd like, and listen in to hear insights from the pro peloton.
See all upcoming GTCC Podcast rides >
Group Workouts
Three workouts inspired by Geraint Thomas, Mathieu van der Poel, and Anna van der Breggen will showcase the training and skills required to become a top rider the pro peloton.
These workouts are available as group events, or you can choose them from the "Fun is Fast 2021" category in your training menu to execute the workout whenever you'd like.
See all upcoming Anna van der Breggen workout rides >
See all upcoming Geraint Thomas workout rides >
See all upcoming Mathieu van der Poel workout rides >
Ven-Top Challenge
On July 7th, the pros will be racing up Mount Ventoux not once, but twice, in stage 11 of le Tour. The IRL roads may be closed for the big race, but Zwifters can tackle a GPS-accurate version of Ventoux in the Ven-Top challenge rides hosted at the top of each hour July 7th!
These events have an A and B category:
A: the full Ven-Top route – 20.9 km (13.0 miles) with 1534 m (5,033') of climbing, ending at the weather station atop Ven-Top.
B: the shorter La Reine route – 22.8 km (14.2 miles) with 1181 m (3,875') of climbing, ending at Chalet Reynard partway up the big climb.
Some will treat these rides as a personal challenge, while others will treat them as a race. (They are designed as rides, not races, so they don't count toward ZwiftPower ranking points.)
See upcoming Ven-Top Challenge rides >
France Fondos
On July 11-15, hourly fondo events will be hosted on the France map. These are longer doubledraft "fun race" events where riders are encouraged to work together in a pace group that suits you.
These events have an A and B category:
A: the Petit Boucle route – 61 km (37.9 miles) with 430 m (1,411') of climbing
B: the Casse-Pattes route – 36.8 km (22.9 miles) with 243 m (797′) of climbing. This is a custom-length route that is approximately 1.5 laps long, ending at or near the Pavé Sprint banner.
See upcoming France Fondo rides >
TT Challenge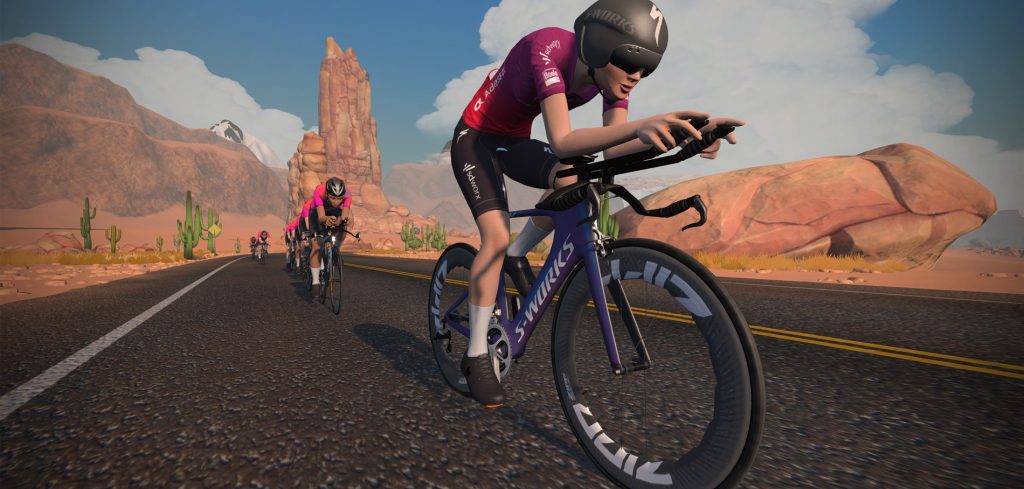 On Wednesday, June 30 and Saturday, July 17, Zwifters are invited to test themselves against reigning World Time Trial Champion Anna van der Breggen in "the race of truth" – an individual time trial.
She set her current best time of 27:44 on the Tempus Fugit course only days after her recent Dutch National TT win. Put in your best effort and see how you match up!
Pro tip: make sure you pick the fastest TT frame and wheelset available to you.
See upcoming TT Challenge rides >
Champs-Élysées Races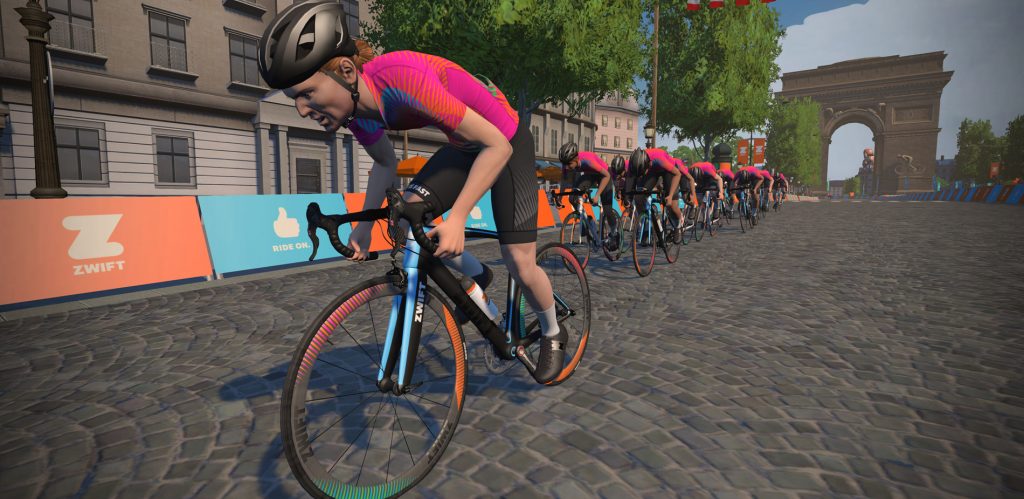 The pros will finish their race on the iconic Champs-Élysées in Paris, and Zwifters will get a chance to race the virtual version as well!
During the last week of the series, race events will be held every hour, inviting Zwifters to race the Champs-Élysées. Choose the appropriate category based on your FTP, then put the hammer down!
See all upcoming Champs-Élysées races >
Unlocks
Complete any Fun is Fast event to unlock the new Supersonic Jersey as well as the new Supersonic Wheels!
Both unlocks can be seen in the image above. The wheels appear to be a re-skinned version of the Zwift 50mm carbon wheels, but we'll need to test to confirm.
Learn More/Join In
Visit the Fun Is Fast series homepage for more details, event signup links, and FAQ.
Questions or Comments?
Post below!