We announced our Epic Series a few weeks ago, and this weekend is the first Epic Race of the series!
Held on Watopia's Quatch Quest (46.2km, 1683m of elevation), the race promises to push everyone to their limits. It features three official KQOMs, with each climb much larger than the one before: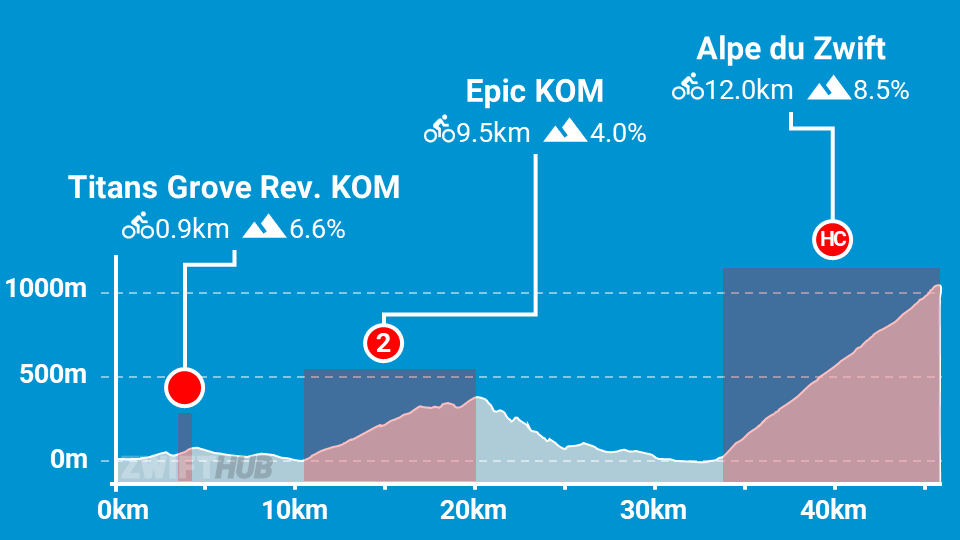 Sign up at zwift.com/events/tag/epicseries >
Event Change: All Categories Together
To help ensure all riders have company as they race the long route, we've modified the event's category settings so all categories will start together and be visible to each other.
Epic Race Rules
Each Epic Series race event is a standalone event (no series GC) using the following rules:
Only Feathers: only feather powerups will be given. Because mountains.
Zwift's category-enforcing pace groups are used. Read more about that here >
Heart rate monitors are required.
Smart trainer/smart bike or power meter required. ZPower/Virtual power is not allowed.
Sign Up Now
Ready to go? Sign up at the link below…
Sign up at zwift.com/events/tag/epicseries >
Questions or Comments?
Share below!